• Stephanie Zimbalist is an American actress born in 1956 in New York City.
• She is most famous for her role as Laura Holt in the TV series "Remington Steele".
• She is believed to have retired from acting, and is currently filming for the upcoming movie "Lucky Louie" (2021).
• She has been credited with appearing in around 60 movies and TV series, and has won several awards for her acting.
• She is currently 64 years old and has a net worth of over $3 million.
Who is Stephanie Zimbalist and where is she today?
Stephanie Zimbalist was born in New York City USA on 8 October 1956 – her zodiac sign's Libra, and she holds American nationality. She's an actress who's perhaps still known best for her portrayal of the lead character Laura Holt in the critically acclaimed action adventure comedy series "Remington Steele", which also starred Pierce Brosnan and Doris Roberts, and follows a private detective and her partner who's actually a former thief. The series aired from 1982 to 1987 and it won Joel Steiger a 1983 Edgar Allan Poe Award for Best Television Episode for "In the Steele Of The Night".
It's believed by many that Stephanie has retired from acting, as she hasn't appeared in any movies or TV series since 2016, however, she's still active and is currently shooting for the upcoming family movie "Lucky Louie", set for release sometime in 2021.
Early life, family and education
Stephanie was raised on a ranch in Los Angeles County, California alongside her older sister Nancy (died in 2012), and half-brother Efrem Zimbalist III by her father Efrem Zimbalist Jr. who was a popular actor and who died in 2014, and her mother Loranda Stephanie who was a housewife and who passed away in 2007. Stephanie's paternal grandfather was the famous concert violinist Efrem Zimbalist, who also taught music at Philadelphia's Curtis Institute while his wife Alma Gluck was a Romanian soprano. Stephanie's aunt, Marcia Davenport was a famous historian and author, perhaps still remembered for her bestsellers "East Side, West Side" and "Valley of Decision", both of which have been adapted into movies.
Stephanie attended Los Angeles' Marlborough School before moving to Middleburg in Virginia, where she enrolled at Foxcroft School.
She became interested in acting while attending Foxcroft, and upon matriculating in 1974, Stephanie enrolled at the prestigious Juilliard School in New York from which she obtained her Bachelor of Arts degree in acting in 1978.
Roles in movies
Stephanie has been credited with appearing in around 60 movies and TV series, and we are going to mention some of her most notable performances.
She made her debut film appearance in the 1977 drama "Yesterday's Child" which failed to attract any attention, while Stephanie gained recognition in 1980 when cast to play Margaret Corbeck in the horror "The Awakening", which starred Charlton Heston, Susannah York and Jill Townsend, and follows an archaeologist who has to find a way to destroy the spirit of an Egyptian Queen who has possessed his daughter.
A couple of her following roles which are worth mentioning were in the 1987 drama "Celebration Family", the 1989 mystery "The Man in the Brown Suit", and the 1990 drama "Caroline?"
The year 1994 heard Stephanie make her voicing debut, in the animated videos "Animated Stories from the Bible: Music Video – Volume 1" and "Animated Stories from the Bible: Music Video – Volume 2".
In 2000, she was cast to portray one of her first lead characters, Francis Aldobrandi in the crime thriller drama "The Prophet's Game", which also starred Dennis Hopper and Robert Yocum, and follows a homicide detective from Seattle as he's trying to catch a serial killer.
Perhaps the most popular movie in which Stephanie has appeared was later the same year in "Bread and Roses," written by Paul Laverty, directed by Ken Loach and which starred Pilar Padilla, Adrien Brody and Elpidia Carrillo.
It follows the lives of two Latina sisters who are working as cleaning ladies and are fighting for unionization; and the movie was nominated for 15 awards, winning five.
Three of Stephanie's most recent roles in movies have been in the 2008 short fantasy "The Delivery", the 2015 adventure family drama "Hamlet's Story", and the 2016 family comedy "A Timeless Love", none of which attracted a lot of attention.
Roles in TV series
Stephanie made her debut TV series appearance with her portrayal of Tashi in the 1977 episode "Listen to the Heart Beat" of the drama "Lucan", which was cancelled after airing 12 episodes.
The following years saw her appear in an episode or two of various series, such as the romantic comedy "The Love Boat", the hit action adventure drama "Centennial" and the drama "Having Babies".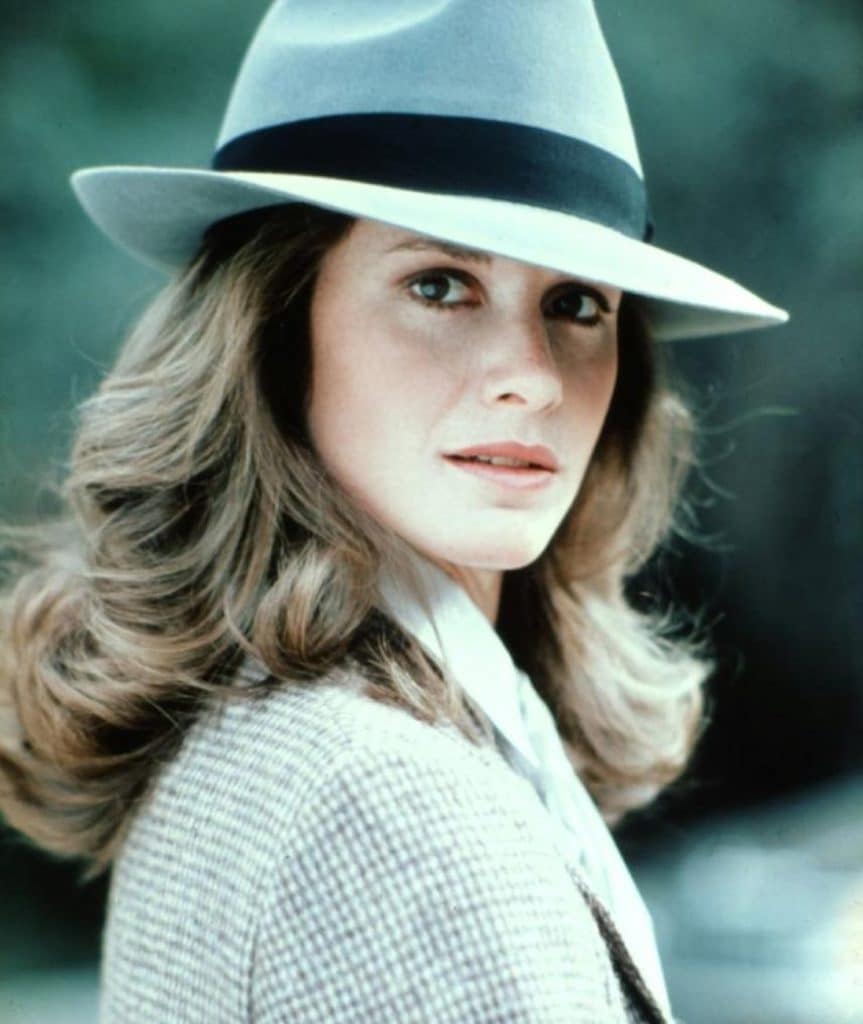 In 1989, Stephanie guest starred as Heather in the episode "Hootch" of the popular mystery horror drama "The Hitchhiker", which starred Page Fletcher, Nicholas Campbell and Vincent Grass, with each episode a mysterious thriller fictional story; the series was nominated for 30 awards, winning nine.
Stephanie's following notable performance was in 2001 when she played a supporting character in the family fantasy "Touched by an Angel" created by John Masius and which starred John Dye, Della Reese and Roma Downey. It follows three angels who have been sent to Earth by God to help depressed people; the series won 28 awards while it was nominated for 48 others, including three Golden Globes.
Two of Stephanie's most recent roles in TV series have been her portrayal of Mrs Sullivan in the 2003 episode "Cruel & Unusual" of the mystery crime drama "Crossing Jordan", and her portrayal of Ms. Friedman in the 2003 episode "Marry, Marry Quite Contrary" of the drama "Judging Amy".
Other credits
Stephanie has a single writing credit: in 1985, she wrote the episode "Steele in the Chips" of the series "Remington Steele".
She received special thanks for the 2000 drama movie "Bread and Roses", and the 2015 biographical documentary movie "Tab Hunter Confidential".
Stephanie has appeared in several TV specials too, such as "The 34th Annual Golden Globe Awards" in 1977, "The 10th Annual People's Choice Awards" in 1984, and "The 48th Annual Golden Globe Awards 1991".
She has also been featured in various documentaries, such as the 1991 series "Working in the Theatre", the 2002 series "Intimate Portrait", and the 2011 video "Charlton Heston & Ben-Hur: A Personal Journey", and Stephanie has made guest appearances in many talk-shows, including "The Joan Rivers Show" and "One on One with John Tesh".
She's a huge fan of theatre, and has herself appeared in more than 60 plays. One of her first roles was in the 1969 "Gypsy", while a couple of her most notable performances have been in 1992 – "The Threepenny Opera", the 2003 "Dancing At Lughnasa", and the 2011 "The Lion in Winter". For her performance in N. Richard Nash's "The Rainmaker" performed in 2001 at the Rubicon community theatre, Stephanie was awarded a Robby Award for Best Actress in a Drama.
She has released two audiobooks: "Queen of the Underworld" and "The Girls", the latter which won her a 2006 Listen-Up Award.
Awards and nominations (TV)
Stephanie has been nominated for two awards: a 1981 Academy of Science Fiction, Fantasy & Horror Films Saturn Award for Best Supporting Actress for "The Awakening", and a 1991 Golden Globe Award for Best Performance by an Actress in a Miniseries or Motion Picture Made for Television for "Caroline?"
Love life and husband
Stephanie seems to be amongst the most secretive actresses, trying her best to hide details of her love life from the media's attention since the launch of her acting career.
There are rumors circulating the internet claiming that Stephanie was in several relationships in the '70s, '80s and '90s, but none of these have been confirmed, nor has she commented on them.
In 2000, it was reported that Stephanie began dating Peter Medak who's a British movie director originally from Budapest, the capital city of Hungary (Europe). Peter's probably known best for having directed the popular movies "The Changeling" in 1980, "The Krays" in 1990, and "Species II" in 1998. The two have allegedly been together to this day, but haven't married, and don't have children.
As of March 2021, Stephanie seems to be partnered with Peter Medak, hasn't married and doesn't have kids.
Hobbies and other interests
Stephanie was physically very active during her teenage years, as she was a swimmer and diver, bicycle rider, dancer, tennis player, and a singer. She was hyperactive and had little spare time to spend with her peers, preferring to be surrounded by those who had similar energy to her.
@Stefanie_Powers and #StephanieZimbalist truly had the best clothes on TV! #HartToHart #RemingtonSteele https://t.co/vbjFFp4V4U

— Keri A (@AtlantasHart) April 18, 2018
Stephanie eventually became interested in writing theatre plays, which she performed in her bedroom, in the stables and next to her neighbor's fireplace, and this got her the nickname 'the boss'.
She has always been into performing her own stunts, and is a member of the Stuntwomen's Association.
She has been interested in travelling since a very early age and has visited many US states and various European countries. In 1989 while shooting for the movie "The Man in the Brown Suit" in Madrid, Spain, Stephanie and her colleague Rue McClanahan got lost in the streets for around an hour.
Age, height and net worth
Stephanie's age is 64. She has long brown hair and brown eyes, her height is 5ft 5ins (1.65m) and she weighs around 130lbs (59kgs).
As of March 2021, Stephanie's net worth has been estimated at over $3 million.