• "Forged In Fire" was a combination of two initial ideas which were merged to form the show
• Safety measures are taken on set, and participants are immediately disqualified if they are in danger
• Wil Willis is a TV host, but has a long career in the military field
• A man burned his house trying to imitate the show
• Not everyone on set is an expert at forging, and all creations made on the show stay on set
• Women also love forging weapons, but the lack of opportunity and low salary in the field are a challenge
• Wil Willis may have left the show for personal reasons
• An episode of the series was removed due to a contestant having neo-nazi tattoos
"Forged In Fire" has been a TV hit since its premiere in 2015, and it's not a wonder why the History channel's show has been this successful. It's not only the historical and legendary weapons that are made by the series' contestants which have been attracting viewers for eight seasons, but the show's format and juicy prizes make people of all ages excitedly wait for a new episode every week.
No matter if you're an amateur or an experienced blacksmith, forging steel is not an easily-completed task for anyone. It requires knowledge, patience, passion and good taste to be able to create an unique and useful knife or blade.
So making a show with these characteristics is not easy, and even if you're a loyal fan, details about the series might have escaped your knowledge. Do you want to discover them? Let's see how many facts you didn't know about "Forged In Fire".
The Show's Initial Idea Wasn't About Weapons
Despite the success of "Forged In Fire" and how it has incredibly increased the visibility of the bladesmith art, the show initially wasn't meant to be what it is today.
History's Vice President Tim Healy initially came up with the idea for the show while watching "Master Chef" with his teenage daughter. He thought that despite the fact there were many series focused on making food, no one had ever thought, or dared to create a knife from scratch on TV, and he wanted to change that.
Healy presented his idea to History, but something was missing. That was when producer Jodi Flynn entered the game by introducing to the network his gun-oriented concept for a new series. Flynn's initial idea also included a competition series, though the format would be focused on only one set of participants during a whole season.
Healy's and Flynn's ideas were put together to create "Forged In Fire", though as it's obvious now, the concept was slightly changed by limiting participants to appear in only one episode, which at the end would become beneficial as the process and historical background of each weapon would be this way be explored in depth.
Besides the obvious individual recognition each participant of "Forged In Fire" could gain, it goes beyond that. The fact that mainstream media has put its focus on such an undervalued craftsmanship as blade-smithing has brought incredible awareness about the effort professionals in this field put to their work.
It Has A Dangerous Set
As obvious as it might be, steel forging is a complicated art which not only requires extensive skills but other necessary things such as a well-equipped studio or workshop, and proper tools.
However, every person who practices this complex craftsmanship as an occupation or hobby, is aware that necessary security cautions should be taken for the job to be done as smoothly as possible. Besides this, being exposed to high temperatures during the forging process is something to be taken into consideration, as it could induce heat stroke and other delicate health conditions to the people involved.
Well aware of the risks the blacksmithing profession entails, the judges and people behind the scenes of "Forged In Fire" have taken security measures to preserve the life of the show's participants. Medical personnel are always present on set to attend any emergencies, in addition to developing a fireproof studio and a special venting system to prevent asphyxia.
Despite the show's crew efforts, several bladesmiths have still collapsed in the studio.
When these unfortunate things happen, participants are immediately disqualified from the contest, as allowing them to continue might put their lives at severe risk.
Wil Willis Is More Than A TV Host
Most people know Wil Willis for being the former host of "Forged In Fire", though it's not a secret he has a long career in the military field. Not long after his high school matriculation in 1993, he enlisted into the US Army, and was assigned to the Third Battalion 75th Ranger Regiment. Later, in 1998 he joined the US Air Force, in which he served as a para-rescueman for over a decade, until his retirement in 2008.
As a retired veteran, Willis found himself pursuing a career in the entertainment industry. His first job on TV was in the show "Special Ops Mission" in 2009, where he proved his skills as an actor by dramatizing real military operations.
Then in 2011 he had his first experience as a host in "Triggers: Weapons That Changed the World".
At the time it was obvious that he had found his niche, though he wanted more, which led him to join the New York Film Academy in 2011. Although for some people it might seem strange that he started studying an entertainment-oriented career after being an established TV personality already, Willis said in a video-spotlight for the university that he thought specializing in something he wasn't naturally blessed at, such as writing, was an excellent opportunity to challenge himself professionally. He graduated in 2014 with a major in Screenwriter, and is considered a notable alumni by the university.
It Inspired A Man To Burn His House
In 2017 a 51 years old man in New York named John Gomes tried to imitate the steel forging techniques shown in "Forged In Fire".
John Gomes sentenced to 1yr. @ACSOTWEET jail for #fire in #Cohoes when he tried to forge his own sword after watching @HISTORY #ForgedinFire. Pled guilty to 4th degree arson. @WNYT pic.twitter.com/MR8OQMyUZ4

— John Craig (@JRCJMU) June 26, 2018
However, the result of his homemade experiment turned out to be direful, as he caused a fire which extended from his apartment to three buildings near the area. In total 28 apartments were destroyed by the blaze caused by him, ultimately costing the city millions in damages.
Fortunately no one died as a result of the massive accident, but Gomes was arrested and was accused of arson and reckless endangerment. He was ultimately found guilty of non-interventional arson, and faced a sentence of a year and a half in prison.
Although Gomes was irresponsible for trying to perform such a delicate and complex craft at home, without having previous experience at it, his steel forging ambition probably wasn't ill-intentioned. He was known in his community for being a hard-working father of two kids, though he clearly lacked proper information about security cautions.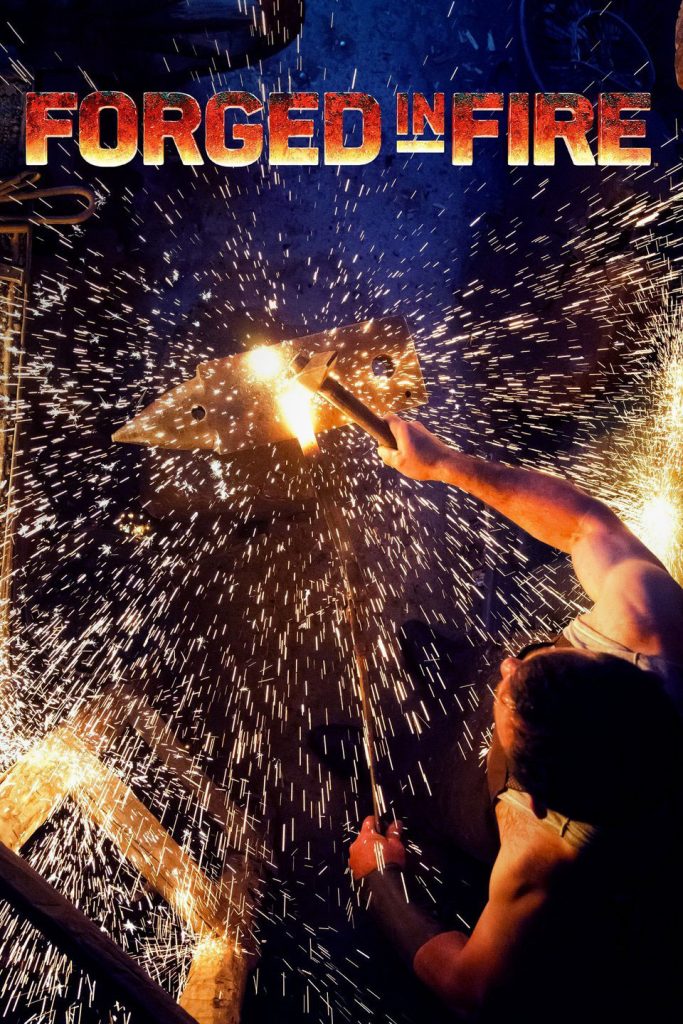 It's unknown what happened to Gomes after his time in jail ended, but his actions surely relayed the message to fans of "Forged In Fire" and other shows about not imitating what is seen on TV.
Not Everyone On Set Is An Expert At Forging
All techniques and processes shown in "Forged In Fire" are real, that is guaranteed. However, as ironic as it can be, not everyone in the series knows how to forge a blade. This can be surprising for people who don't watch the show, but loyal fans of it know it's logical considering being a blacksmith is not a necessary trait for certain members of the cast.
The show's original host, Wil Willis is the primary example of this, as he doesn't have previous experience in anything related with craftsmanship, though this doesn't mean he's a rookie when it comes to weapons. Having served several years in the Army, and subsequently in the Air Force, allowed him to obtain vast experience with a variety of firearms.
The series's new host, Grady Powell is also inexperienced at forging blades, though as well as Willis, he's an Army veteran.
Surprisingly enough, the series' judge and blade tester Doug Marcaida is not a blacksmith either. Edged-weapons are his speciality, though he's more of an expert when it comes to designing them. He has also worked several years as a contractor for the US military, besides lending his knowledge in weapons and martial arts to a variety of organizations worldwide.
What Is Created On Set, Stays On Set
Everyone who has watched the show, can tell for sure that each participant takes the craft of their weapon very seriously, and this makes sense considering how complex the art of forging steel is. However, no matter how difficult the process of creating a knife is, every contestant agrees to leave their creation on set at the end of each episode, whether they end up losers or winners.
What is the reason for this? Not letting participants take their weapons home is not an executive decision meant to give the show a touch of drama, as people seem to think.
Actually it's quite the opposite, as for legal reasons the production must take precautions to prevent blade smiths from causing any type of harm with the weapons they create in the series; in fact, the law wouldn't allow "Forged In Fire" to continue if it's somehow discovered that the production has allowed one of the blades to leave the studio.
What happens with the knives then? It's uncertain if the show crew stores them or if they are put on exhibition, though it's more logical to think they hand them to authorities. At the end of the day, the show's trademark phrase 'surrender your weapons' seems to have a literal meaning.
Women Also Love Forging Weapons
It's not a secret the blade-smithing world is dominated by men. In fact, it wasn't until the year 2000 when Audra Draper was granted a Master Smith title by the American Bladesmith Society, becoming the first woman in the country to so qualify. Besides this, Knife Rights posted an article in 2015 which affirmed that only four women in the US have achieved the honor of becoming a Master.
Despite being a show mostly watched by middle-aged adult men, "Forged In Fire" proves that although women who craft and forge their own blades are few, they aren't non-existent.
Sixth's season contestant Rae Lynn Vander Weide was the first woman to enter the show's competition, and in the seventh season Rita Thurman became the second woman to do the same. Their accomplishments have been well deserved, though it also makes people wonder: why more women aren't becoming Master Smiths? However, the answer might have no relation to gender, but with the professional opportunities for bladesmiths in general.
Normally people who choose to dedicate their life to steel forging make cutlery for a living, as real knives are not only less-demanded on the market, but also more difficult to sell for legal reasons.
The average salary in this profession is $31,000 a year, which is clearly low compared to other creative-oriented careers.
Wil Willis Possibly Left The Show For Personal Reasons
The eight season of "Forged In Fire" premiered in November 2020, though fans of the show were shocked to find that Wil Willis is no longer the host, replaced by Grady Powell.
What is the reason Willis left "Forged In Fire"? Despite how popular the show is, no official statement has been released regarding his exit, which has led fans to speculate about his possible return to the series in the future, or on the contrary, that his departure is definitive.
If Willis indeed left the show permanently, what was the reason? Until his departure he did not show any public sign of displeasure with the series, and as far as fans knew, a possible dispute between the show's cast or production team seems unlikely.
Wil Willis has been questioned several times about this issue on Instagram, but has chosen not to answer any of the inquiries. Regardless of this, he has remained active on his social media accounts, leading people to believe he's taking a break from "Forged In Fire", to take care of his youngest son Flash Orion, who was born early in March 2020.
Although all these speculations are baseless, the more plausible theory until now is that he just wants to enjoy more time with his newly-formed family.
An Episode Of The Series Was Removed
The eight season of "Forged In Fire" caused a major controversy, when it was discovered one of the competitors named Brandon Rader had neo-nazi tattoos on each side of his neck.
At first no one noticed the symbols inked on his skin, as Rader wore a bandana around his neck throughout the episode.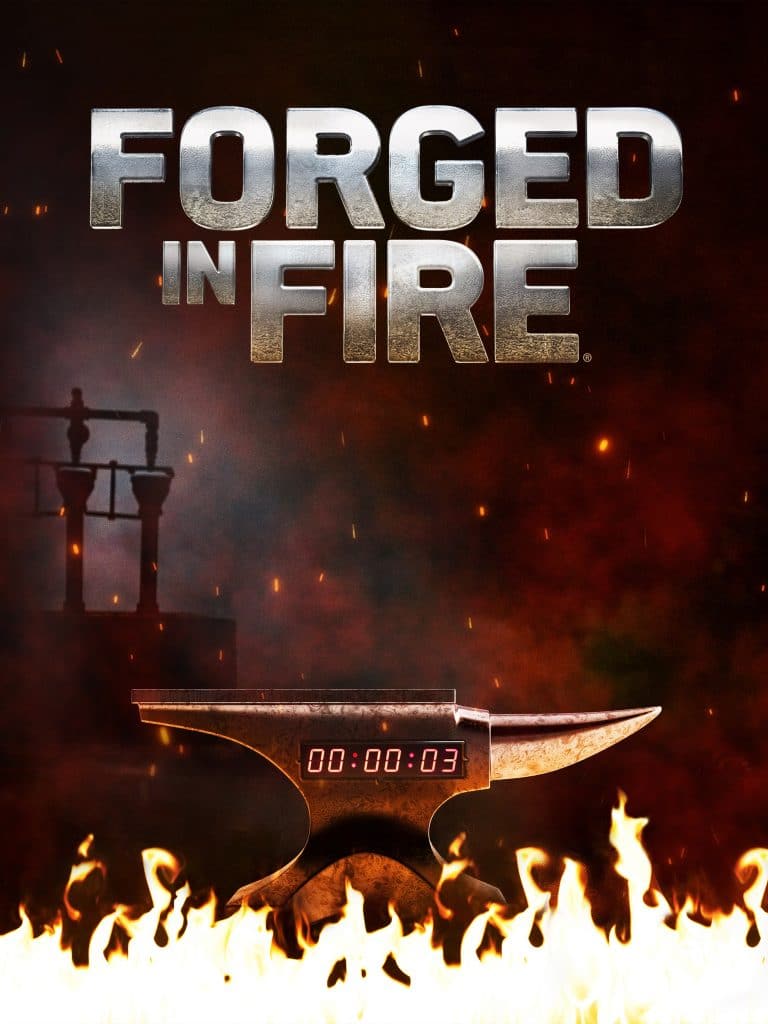 However, considering the high temperatures bladesmiths are exposed to during the forging process, it was unlikely one of them would wear an extra and unnecessary piece of cloth of their own accord. It's not a wonder that this is what initially made people slightly suspicious of him.
After the episode was aired in late November 2020, fans of the series were quick to search for pics of Brandon online. Apparently he isn't afraid of showing his controversial tattoos in real life, but this wasn't the only thing problematic about the issue – "Forged In Fire" was also at the receiving end of the scandal for allowing Rader to appear in the series.
Despite the backlash caused by their actions, the production team of "Forged In Fire" didn't make any public statements regarding the issue. Regardless of this, the episode was removed from the show's network website, perhaps to the satisfaction of some, and the continued enjoyment of many.