• Colton Dunn is an American comedian, actor and writer, known for his roles in "Superstore" and "Key and Peele".
• He was born in Normal, Illinois, USA and holds American nationality.
• He attended St. Paul Central High School, and was actively involved in Central Touring Theater and an improv comedy group.
• His career began in 2001 and he is credited as a writer of 55 episodes of MAD TV.
• He is married to a certified nurse, Jessica Stier, and they have a son together.
Who is Colton Dunn?
Colton Dunn is an American comedian, actor and writer, perhaps best known for his roles in "Superstore" and "Key and Peele". He was born under the Zodiac sign Cancer on 30 June 1977, in Normal, Illinois, USA, holds American nationality, and as of 2021, he is 43 years old, and currently living in L.A.
Early life, Family and Education
Colton Dunn was born to Kari Dunn Brown, while his father's name remains unknown. His mother, Kari is an autism specialist, who has spent most of her life working with students with autism spectrum disorders. She has also served as a president at the Minnesota Autism Society.
As an experienced specialist, she wrote the book called "When My Worries Become Too Much!" which is a relaxation book for children who live with anxiety. At a young age, Colton moved with his mother to St. Paul, Minnesota, where he attended St. Paul Central High School, and was actively involved in Central Touring Theater and an improv comedy group.
As a youngster, he had aspirations of becoming an astronaut or an NBA player, but his drive to make people laugh triumphed over other ambitions. His mother said: "I remember him playing basketball when he was 5 or 6 years old, skipping back and forth across the court, trying to make people laugh instead of playing aggressively."
Even Colton himself was aware that his gravitating towards Comedy Sports took a hard toll on his education. "It was hard for someone at that time to explain to me why I should go to physics class," he said. "I just didn't care. I only wanted to be in the comedy world."
After matriculating in 1995, he enrolled at the University of Minnesota. but dropped out after only two months, driven by his dreams of becoming a comedian, In 1998, he moved to New York in pursuit of his dreams, at his mother's disapproval.
Career
Colton kicked-off his career in 2001, with a minor role in the TV movie "Mad TV Live and Almost Legal".
In 2002 he got a two-year apprenticeship with Boom Chicago, the American comedy troupe known for its theatrical shows, improvisational comedy, burlesque, etc. This was where Colton met Jordan Peele, and began a friendship that would ultimately lead to an association as "Key and Peele" as a writer and actor. His work on the show landed him two Emmy Award nominations for Outstanding Writing for a Variety Series. While working steadily on his dream, he made a couple of appearances in short movies, such as "Beep", "Last Laugh 04", and  "Phileine Says Sorry".
In 2005, Colton moved to LA and concentrated on his writing, a lucky year for him mainly because he landed a writing gig for MAD TV, the comedy sketch show.
Colton was credited as the writer of 55 episodes, and remained working for MAD TV until 2009. Without a doubt, this job allowed Colton to show his writing and acting abilities, and additionally opened the gates of Hollywood for him.
He continued appearing in various TV shows such as "Dow Jones", "Brothers" and "Brainstorm". In 2010 he was credited as a writer of seven episodes of "Pretend Time", and the short comedy movie "LeBron Waynes Makes his Decision: Chicken Wings". Colton continued landing minor roles in numerous TV shows and movies such as "Children's Hospital", "Game Shop" and "Parks and Recreation"., then in 2012 he began writing and working on "Key and Peele" as a writer, actor and producer, appearing in 53 episodes in various roles.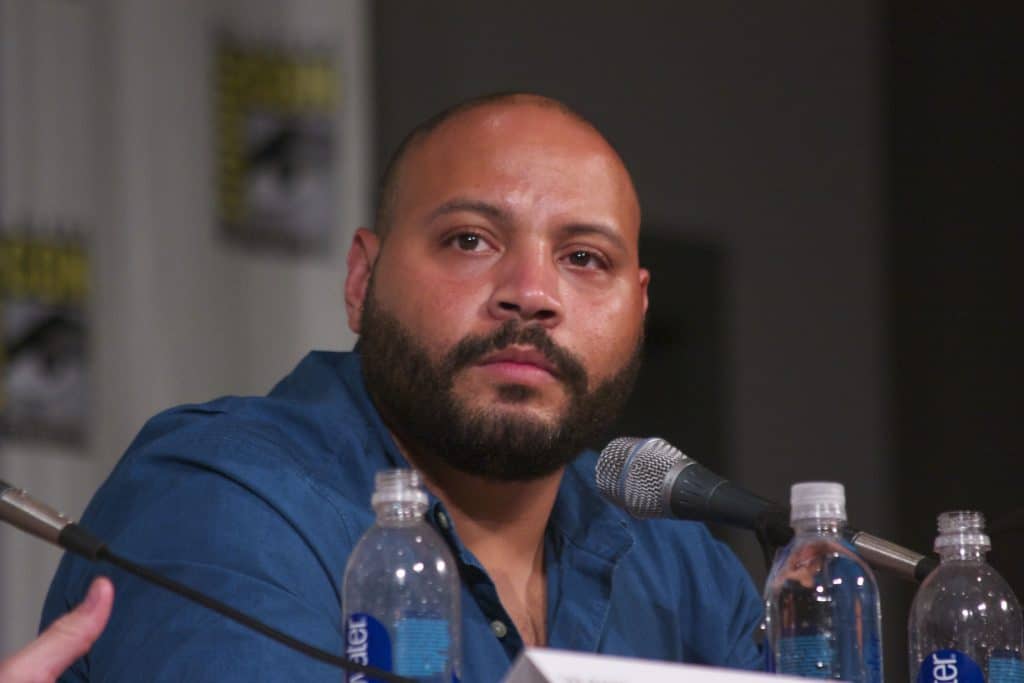 Finally, Colton gained his well-deserved recognition in the world of comedy, working with one of the most famous comedians in America.
Displaying his diligence and drive, he continued working on various successful projects such as "Comedy Bang Bang", "The Arsenio Hall Show" and "RT-ES". His next big project came in 2015 when he landed the role of Garret, an indifferent associate in a wheelchair with dry humor, in "Superstore". The show was originally released in October 2015, and it ran for six seasons. Sad news for the die-hard fans, but the show will not be renewed for an additional season due to poor ratings. Despite gaining positive reviews, the rating of the 6th seasons showed a huge drop from the usual ratings making it hard for the show to compete with other more successful shows on NBC.
The sixth season is still airing on NBC, and the series finale is scheduled for 25 March 2021.
His marriage to Jessica Stier
When it comes to his personal life, Colton seems to be quite elusive and secretive. Despite the rumors about Colton's alleged homosexuality, he is married to Jessica Stier, who is a certified nurse. The couple reportedly met a long time ago and eventually married in 2017 in a private ceremony with family and friends. On 1 October, the couple welcomed their first child together, Adrian Aloysius Dunn.
According to the available data, this is not Colton's first marriage; he was previously married to a woman whose identity remains a mystery, and with whom he has a child. At the moment, Colton is living happily with his wife, Jessica, and his son.
Would you like to know his net worth?
Sources estimate that his  net worth is close to $1 million, acquired through his prolific and lengthy career as a writer, producer, and actor, which could be conservative, as his monthly income ranges up to $50,000.
Colton is very active on his social media. His Instagram counts 100,000 followers, and on which he posts very often. Most of his recent posts are related to "Superstore", with the occasional photo of his culinary endeavors or photos of his wife and son. According to his posts, Colton is thrilled to have found Jessica, his wife, and they both thoroughly enjoy parenthood. Colton posted a photo of his son in January captioned "Your first trip around the sun was insane. Thank you for being a bright light during a dark time. I love you, my boy."
Going through his Instagram, one can guess that he and Jessica certainly have a great relationship filled with love, respect and trust. He is also very active on his Twitter account, which has almost 65,000 fans.
Physical stats and Hobbies
Colton is around 6ft tall (183cm) and weighs around 210lbs (95kgs). His hair is black while his eyes are blue. Surprisingly, Colton Dunn is a huge gamer, and loves to play "Destiny".
Like any writer, he enjoys reading books, especially a good comedy, but given his active career and parenthood, he has less free time.
More about Colton Dunn
In a 2015 interview, he discussed what attracted him to the role of Garrett in "Superstore", saying: 'I was definitely excited to be cast in the role. What drew me to the part was the whole script. The best thing about this, it's just like a real Superstore. It is such a diverse group of people who work at a Superstore."