• Amy Roloff has her own foundation, which helps children and families in need
• The show has helped to spread awareness about dwarfism
• It's mostly watched by young women
• Matt Roloff has been charged for DUI twice
• The Roloff Farm was sued and Amy's business had problems due to hygienic issues
When Amy Roloff was approached by a TLC executive in 2005, she knew something big was about to happen. She wasn't wrong, as the Roloff family has now been spreading awareness about dwarfism throughout the 20 seasons "Little People, Big World" has been on air.
The viewers' attention was, however, caught for a variety of reasons unrelated to their medical condition. Whether it's their lifestyle or controversies, there's always something new to know about Amy, Matt and their four children.
Are you ready for it? Let's discover these facts you didn't know about "Little People, Big World".
Amy Has A Foundation
Amy is a woman of many interests. Besides being a TV personality and having a business degree, she is also an accomplished writer, a spokesperson and even an entrepreneur.
However, Amy's most interesting facet is her work as a philanthropist and her continuous contributions to charity organizations. Most important is the fact that in 2009 she started the Amy Roloff Foundation, the main focus of which is to help children and families in need.
In an interview with Ability Magazine in 2010, Amy affirmed that her organization allowed her to give back to her community and the charity causes she's sensitive about. It's for this reason that she became a great contributor to the Dwarf Athletic Association of America, an organization created in 1985 to help dwarf athletes on their way to access equal conditions and opportunities in their careers. In addition, the Amy Roloff Foundation is known for helping children with disabilities and provided sheltering to homeless families.
Although Amy's organization webpage is currently inactive, it's known Amy regularly organizes funds collection events such as galas and golf tournaments. Reportedly, by 2019 over $750,000 had been raised by her organization, in the process helping approximately 10,000 families.
It Helps People To Comprehend Dwarfism
There are various reasons Amy and Matt Roloff accepted TLC's proposal to produce a reality series based on their family. However, the real deal breaker for them was the opportunity to bring awareness about dwarfism and what living with said condition actually entails.
As Amy told Ability Magazine in 2010, appearing in the show was partially beneficial for the family.
While putting their personal life in the spotlight exposed them to negative criticism, she confirmed that the experience led them to positively grow as persons.
Though more important is the positive effect the Roloffs' portrayal in the series had for the little people community, who found themselves either inspired by or relating to the family members' endeavors, including their struggles with health-related issues, and adapting themselves to a world made to fit people of average height.
Besides the emotional effect the show had on people, it's also worth noting "Little People, Big World" somewhat paved the way for other series to showcase people with dwarfism, who until then had been undeniably widely under-represented in the media for a long time.
It Has Been Accused of Objectifying Little People
Usually reality television shows everyday situations with an added bit of drama to keep viewers interested. While "Little People, Big World" is no different from other series in the same category, it doesn't show extremely dramatic situations, and its cast don't have any intention of reaching celebrity status through it, unlike other reality TV personalities.
So what's the problem with it? Regardless of the Roloff family's good intentions, it's inevitable people have mixed opinions regarding the show. Ever since its premiere in 2006, people have been wondering whether or not the series is somehow objectifying the family, and giving its average-sized audience a free-pass to stare at Amy, Matt and their son Zack's condition.
Whether that's true or not, it's undeniably a huge part of why the audience watches the show, because they're genuinely interested in the family's endeavors, and that's probably the reason for the show's success.
Well damn. That ending of #LittlePeopleBigWorld just broke me. As a Mom, that would be extremely difficult for me to do also. 😭🥺 #LPBW #TLC pic.twitter.com/71B7wd1SLs

— Are you there God? It's me, Shanna 👸🏻 (@LuzRami83514160) October 28, 2020
However, it's also worth noting that despite the praise "Little People, Big World"s has received throughout the years it's been on air, there's still a long way to go when it comes to changing the general public's perception of people with dwarfism.
It's Watched Mostly By Young Women
Considering it has an average rating of 6.9 points, it's not a surprise that "Little People, Big World" has been aired for almost a decade. Interestingly enough, women between 25 and 54 years old are the ones who seem to tune into the show more often, though it's unknown why this specific demographic favours the show, especially considering it's meant for family audiences.
There are other interesting aspects about the show's audience data, starting with the fact that the first six seasons had an average 6 rating points, a considerable but low number which probably caused the series' cancelation in 2010.
However, after the success achieved by the spin-off mini-series "Wedding Farm" premiered in 2012, TLC decided to revive "Little People, Big World" with the premiere of a seventh season in 2013. This was a good decision for both the series and the network, as it was the show's most watched season to date, having 9.4 rating points and over two million viewers on average.
Although the following seasons didn't surpass said record, the series has successfully managed to keep its high ratings for years, and keeps on going strong.
Jacob Isn't A Fan Of The Series
As any other family, the Roloff have their fair share of controversies. Granted, theirs are not as scandalous as other reality TV personalities but aren't non-existent either.
What is really interesting about the Roloffs is the fact that the youngest son, Jacob is considered the family's black sheep. However, his status as the family's outcast doesn't have to do with his personal choices but for his disagreement with the way "Little People, Big World" works.
While it became obvious Jacob wasn't very happy about appearing in the show when he decided not to renew his contract in 2015, he has been open about revealing more details on his issues regarding the series. In a controversial Instagram post, he referred to his family as 'the Roloff Characters', strongly hinting that what was seen on screen was different from reality, revealing that many seemingly-genuine conversations were actually scripted.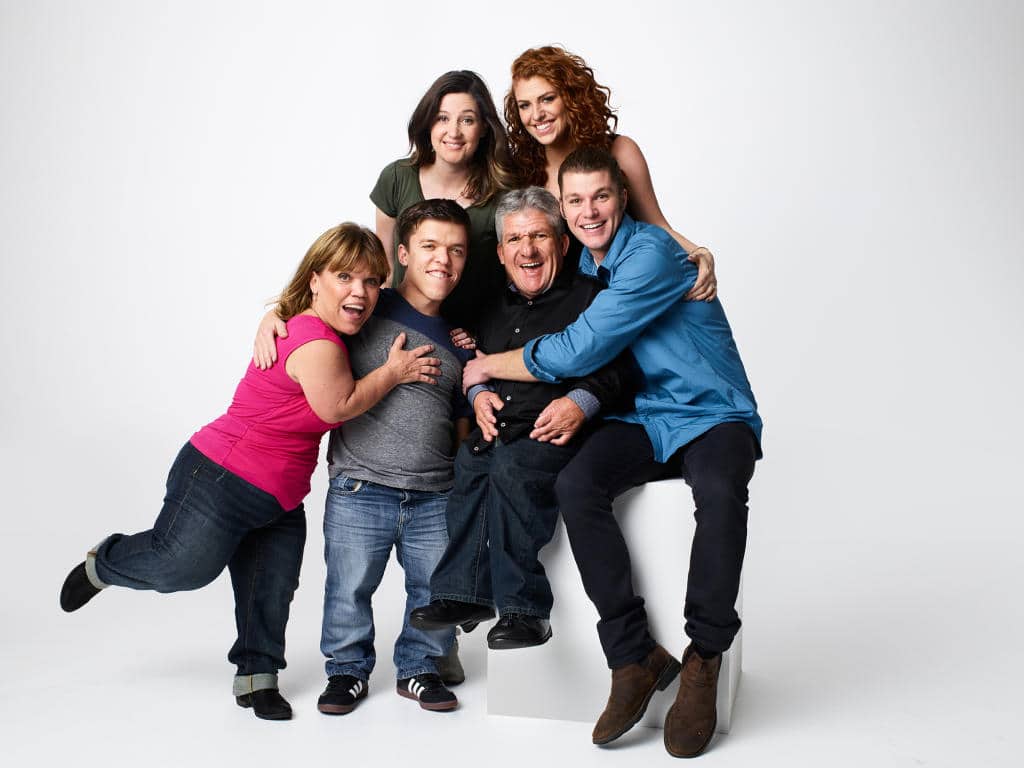 Later he posted an article on his personal blog giving further details about this, stating the production of "Little People, Big World" assigned every member of his family an unrealistic personality to appeal to audiences.
Even if the Roloffs' aren't too interested in publicly supporting Jacob's claims, it's worth noting that he's still on good terms with his family, and whether or not people believe in him, Jacob's words have publicly contributed to the debate about how reality TV actually functions.
Matt Roloff Was Charged For DUI
Matt is characterized for his creative and smart nature, thus it's not a surprise that people take him as a tranquil and very respectable man. This is why it was shocking for fans of "Little People, Big World" to discover that he was arrested for DUI back in 2003. Although at the time he didn't have to face jail time, the charges weren't dropped until a year later, when he completed a program of alcohol diversion.
In 2008, Matt was arrested again for refusing to take a breath test after being stopped by the police. Following reports made by authorities, Matt had allegedly visited a local bar and was driving a Chevrolet van erratically prior to the arrest. Matt later negated the police affirmations, saying that he was struggling to drive at the time due to a set of pedals which didn't fit him well.
Matt's affirmations were indeed true, and in August that year he was found not-guilty of the charges against him, though he ultimately had to pay $742 for driving in the incorrect lane, in addition to having his driving license suspended for three years, as his previous DUI records from 2003 were set as a precedent.
The Roloffs Farm Was Sued
It's not a secret the Roloff Farm in Portland has become quite a tourist attraction.
However, the marvelous pumpkins which grow there aren't the only thing attracting people's attention, as curious fans of "Little People, Big World" go visit the place in hopes to catch a glimpse of the family.
What most people don't know is that the farm has faced legal issues in the past. The most famous of those incidents occured in 2011, when a woman named Linda Farrall filed a $1 million lawsuit against the place for negligence. Following her affirmations, Farrall suffered a fracture on her femur after she fell off a platform during a tour on the Roloffs Farm.
Farrall's medical bills were over $100,000 and she contended that the accident could have been prevented if the Roloff had installed a guard and other security measures, though the family negated their responsibility on the matter.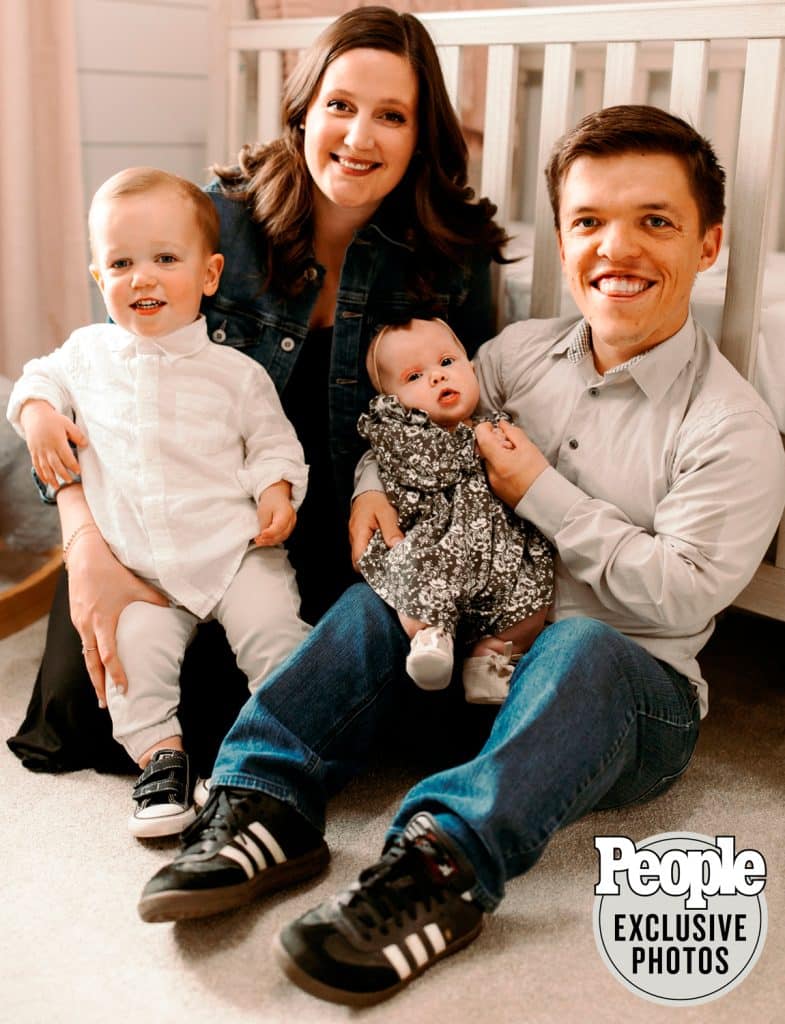 Apparently the case was dismissed in the court, leading Farrall and the Roloffs to reach a compensation agreement out of court, though details about said deal remain undisclosed to the general public.
The Reason Amy's Business Had Problems
Back in 2016, Amy and Matt filed for divorce after almost 30 years of marriage, a move which was surprising for everyone.
Despite the unfortunate course of her marriage, Amy searched for ways to be economically independent in her new-found single status. It's for this that she put all her options on the table, and ultimately decided to start her own online bakery.
To make her project a reality, Amy asked for help from her friend Carrie Ann Schubert, who is the owner of the long-running Beaverton Bakery, who agreed that Amy could use the bakery's kitchen to produce her items.
However, things didn't turn out well. Shortly after the agreement, Beaverton started experiencing serious problems in early 2017. Following a report made by the Oregon Department of Agriculture, a complaint was filed against the business for apparent lack of hygiene. When the authorities investigated the place, they found a terrible rat infestation which led to the place's closure.
Regardless of the disgusting findings in the shop, the bakery affirmed to their customers that the reason for the closure was a flood, and not the infestation reported.
Fortunately for Amy, Beaverton's hygienic issues were solved, and her online shop Amy Roloff's Little Kitchen was successfully launched in 2018.
All Of Them Were Paid Well… Except For Jacob
From the perspective of an outsider, it seems that appearing in a reality series is a quick and easy way to become a millionaire.
Jacob Roloff Accuses "Little People, Big World" Producer of Inappropriat… https://t.co/d9Anud1kqk

— Katie Joy (@woacbofficial) December 16, 2020
Granted this doesn't apply to every show, but "Little People, Big World" is a good example of the benefits people can obtain from exposing their personal life on TV.
Throughout the years the show has been on air, Amy and Matt are the ones who earned the most, and nowadays their individual net worth is over $4 million each. The former couple also owned equal parts of the Roloff's Farms, which was highly profitable.
What about the children? The individual net worth of the three Roloff's kids is approximately $300,000, though this estimation might be too generous in Jacob's case.
Back in 2015, and shortly after his exit from the series, Jacob posted on his Twitter account about his unconformity regarding his payments, affirming he felt he was 'getting f**ked out of the money' he should have earned during the several years he appeared in the series.
Although money wasn't Jacob's reason for leaving the show, it seems problems between him and the show's production go far beyond what is publicly known.
Jeremy's Controversial Comments
The Roloff are arguably a tranquil family compared to other reality TV stars. However, the oldest kid, Jeremy is the main reason their controversy record isn't blank.
Jeremy's first scandal dates back to 2008, when The National Enquirer published an article which revealed several comments containing racial and homophobic slurs made by Roloff on the now-disappeared website MySpace.
Though the incident is almost forgotten by now, nowadays Jeremy's opinions still raise eyebrows, the only difference is that he's no longer alone when it comes to it.
More recently, Jeremy and his wife Audrey started the blog Beating 50 Percent, on which they share their personal thoughts and give marriage advice to young couples. The project soon became controversial though, as Audrey expressly stated that the blog was meant exclusively for heterosexual couples, affirming that she and Jeremy didn't want 'to be a resource for same-sex marriage', as it was something they didn't agree with.
Though the blog's entry is now deleted, Audrey and Jeremy's have been severely criticized on other occasions for their views regarding topics related to marriage and religion. Maybe it's for this reason that the couple decided not to renew their contract with TLC and stopped appearing in the show.
Did, or would their absence stop you from tuning-in? Probably not, as there are several more characters whose everyday lifestyle, including common problems they deal with, is still of considerable interest.