'My Big Fat Fabulous Life' is an American reality television series, which follows the life of Whitney Way Thore, a former resident of Greensboro, North Carolina, who rose to fame after YouTube videos in which she danced and promoted body acceptance achieved viral popularity.
The show documents Thore's everyday life, following her family life, romantic endeavours, and her continuous efforts to lose weight. 'My Big Fat Fabulous Life' debuted on Discovery's TLC channel in January 2013, amassing as huge a following as Whitney's popular dancing videos during the first couple of seasons.
Born 14 April 1984 in Greensboro, Whitney spent most of her early life in the city, raised by her parents, Glenn and Barbara Thore, who appear regularly in the show. After matriculating from Page High School, Whitney attended Appalachian State University in Boone, North Carolina, graduating with a major in theatre.
Following University, Thore moved to South Korea, where she worked as a volunteer teacher, teaching proper English to school children.
Upon her return to Greensboro, Whitney worked as the on-air producer of the local radio show 'Jared and Katie In The Morning'. In 2014, Whitney and her fellow radio hosts created the series of YouTube videos that shot Thore to instant fame, posting the 'A Fat Girl Dancing' collection on the Station's dedicated channel.
The videos became an instant hit, and even featured on several news programs which include 'The Huffington Post', NBC's 'Today Show', and 'ABC News', making Whitney a global ambassador for body acceptance. Whitney soon after created an on-going blog and website dedicated to her 'No Body-Shaming' campaigns, sharing her message and story with other acceptance activists and supporters.
In 2016, Thore released her personal memoir, intent on helping others achieve a shame-free life.
Despite the positive message spread by the show, it hides plenty of secrets, both about the series and its star, Whitney Thore. Most of these may not be as dark as the hidden truths of other reality shows, but the average fan and follower might not be in the know about these interesting truths.
At the very least, dedicated fans and those with a newfound interest in 'My Big Fat Fabulous Life', will find these facts intriguing, and some might even be important to keep in mind when watching the latest episodes.
Stealing The Fame
Whitney might be the star of the show and the centre of all the attention, but that does not necessarily mean that she gets all the love from fans and viewers. Whitney's co-stars, her parents Barbara and Glenn, quickly became fan favourites after their first appearance on the show.
Through their unconditional love for both their daughter, Whitney, and their son, Hunter, displayed so often on the series, Glenn and Barbara – affectionately known as Babs – wormed their way into the hearts of many fans. Despite their desire for a quiet life and privacy, successfully hiding the most intimate details of their personal affairs, Glenn and Babs managed to gain astounding support from the show's audience, and amassed a following on social media that could easily match that of their daughter.
Fans have sent them plenty of love on Twitter, Facebook and Instagram, praising them for their exceptional parenting and unconditional adoration of their children. Many of their followers assured both Whitney and Hunter that not every soul on the planet is that lucky, and how good it is to see such heart-warming, affectionate entertainment.
My Big Fat Fabulous Life –
Whitney Thore catches her ex's eye with a hot new video#MBFFL #MyBigFatFabLifehttps://t.co/s16H9EZHPo

— SoapDirt.com (@SoapDirtTV) February 1, 2021
High School Trauma
Whitney's life, as portrayed by the cameras, may seem happy, prosperous, and as the title suggests, fabulous, but there was a time when Thore suffered the despair of a miserable life. In her memoir, Whitney revealed the truth about her early life as a high school student, and even in the years leading up to it, Thore claimed that she was the victim of constant bullying.
In fifth grade, Whitney certainly stood out among her peers for being a little bigger than usual. Due to her 190lb weight and matching build, fellow students picked on her heavily, calling her names which included 'Baby Beluga'. Usually, the children would accompany the insulting nickname with a teasing rhyme, singing 'She's a whale of a tale' after her.
In the years that followed, despite going through radical changes that allowed Whitney to shake off her baby fat, the bullying persisted; fellow students could no longer make fun of her figure or weight, so instead called her Thore the whore.
They also replaced the old 'Beluga' rhyme with a new derogative song which insinuated vulgar promiscuity.
However, Whitney stated in her book 'I Do It With The Lights On', that at the least being called a whore felt like an improvement from being called a whale. Despite all the traumatic bullying that Whitney suffered in school, through the support of her loving family she achieved high grades, and was an exemplary student.
Dad's Secret Career
Despite their sudden rise to fame, Glen and Babs manage to keep their life an obscure mystery from fans. Even after nearly six years on air, few know anything about Babs' personal life off-camera, and likewise Glen too remains a mystery. That was until 'Life and Style' magazine decided to do some digging.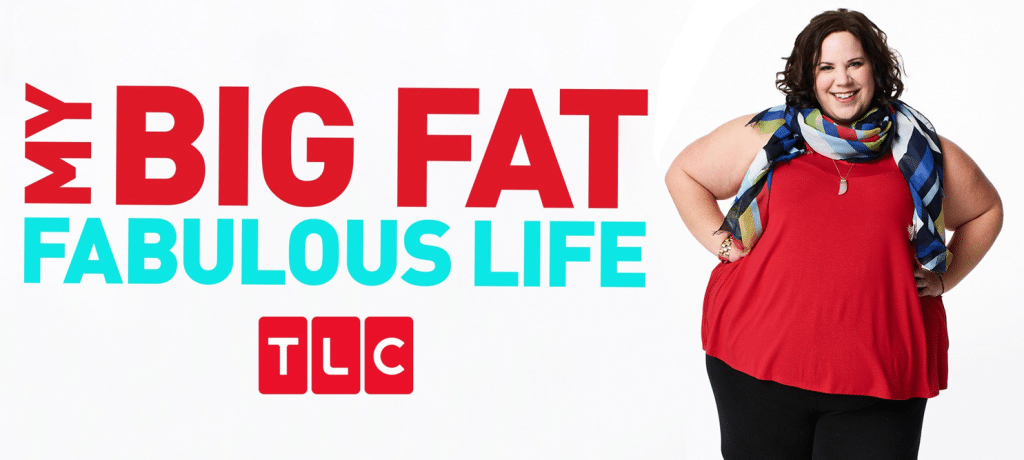 Although they could not uncover any skeletons in Glenn's closet, or any dark secrets, they did at least learn what Glenn did for a living, other than appearing on 'My Big Fat Fabulous Life' with his daughter. In 2017, 'Life and Style' discovered that Glenn once worked as a corporate manufacturing manager for the Millennium Print Group, based in Morrisville, North Carolina. The Millennium Print Group is a distinctive company, specialising in unique offset lithography, and offers a wide variety of binding services.
Before that, Glenn worked as a general manager at PBM Graphics, a national leader in commercial printing. Glenn later gained promotion to Vice President of the company located in Durham, North Carolina, yet, for reasons unknown, he moved to MPG. As such, it appears that Glenn enjoyed a successful career in a prestigious field, so no one knows why he would want to keep quiet about it, unless simply to retain his privacy.
Scripted Speculation
In March of 2018, a fan of 'My Big Fat Fabulous Life' went on Reddit, expressing their concern about the possibility that not everything about the show is as legit as it may seem to the audience. The main focus of the show and key to Whitney's success draws on her ability to be open and brutally honest about every aspect of her life.
This includes everyday drama, dealing with mental and physical struggles rising from obesity, and so with self-acceptance and body image consciousness. Considering the possibility that the show might fake any these aspects would not only discredit the show, but also destroy the work Thore has achieved in her campaigns against body shaming.
However, the Reddit user presented evidence for their argument, pointing out several discrepancies that seem odd would the show really be an authentic reality series.
The Redditor pointed out a specific scene in season 4, during Whitney's eight-kilometre fun run. When Whitney became exhausted, she somehow managed to encounter a so-called guardian angel, a man known to fans as John from the army, who happened to have powerful words of encouragement ready for the defeated star.
Upon closer examination, one could also notice that John had a hidden mic beneath his shirt. The Redditor suggested that John may have been a hired actor, and most definitely read his words of encouragement from a well-written script. The discussion sparked interest, and other Reddit users began looking closer at past footage of the series.
Another Redditor noticed a similar incident in the third season during the Pride parade, where another man, with a mic readily strapped underneath his shirt, insulted Whitney.
The Redditor also claimed that the insult hardly seemed convincing, calling it an awkward and uncomfortable fake insult. However, this may all just be wild speculation, much like the many other conspiracy theories discussed on Reddit.
Arch Nemesis
In 2017, Whitney shared a heartbreaking and shocking story on Facebook that brought her to tears. Whitney revealed that an unknown individual, who claimed to be a Californian medical practitioner, sent her a hateful message that aside from insulting her weight, also claimed that the show is a disgrace to society and should never have made it to air.
Among the many insults, the doctor claimed that nothing about Whitney's life is fabulous, and that her obesity is a disgusting existence. He also told her to let go of her denial and take action to overcome her extreme obesity. If the doctor's concern hinted towards the health implications that obesity holds, and could possibly not have been as insulting, then his advice may have earned some respect.
However, the most shocking part of the story is the fact that doctors receive training to be compassionate towards their patients, and not as ignorant of their emotions. Whitney, in retaliation to the many insults, voiced her opinion on Facebook, saying how much the message disturbed her, adding that her life may have been messy and complicated, but it also holds overwhelmingly wonderful blessings, and that she won't allow her size or insults about it to define her life.
Secret Eating Disorder
Of all the things Whitney discussed and revealed on the show, there remains one sore subject which she displays a lot of reluctance to talk about, and address publicly. This subject in question remained a secret for long years in her life and plagued Whitney from a young age.
Of course, this is no other than the eating disorder Whitney told fans about in 2015, as part of the National Eating Disorder Awareness Week.
Writing in a Facebook post, Whitney admitted that despite the many years she suffered from the disorder, she still feels embarrassed about it, so much so that for years her parents never knew about it, and learned of it only as recently as her followers did.
During the many long years, Whitney managed to keep it a secret because, despite all her effort, she never appeared underweight. Whitney confessed that she would starve herself for days without end, and overcome with her obsession to be thin and acceptable, she still felt the need to purge.
By the time she turned 15, Whitney already weighed more than 120 pounds, suffering from mental and physical anguish. At the age of 18, she began fighting her eating disorder, but it still got the better of her. At the time she would often restrict herself to consume only 500 calories a day, and even though it helped her drop 100lbs (45kgs) in eight months, she admitted that it was both dangerous and destructive on her body.
Get an EXCLUSIVE sneak peek at tonight's ALL-NEW #MyBigFatFabLife! → http://t.co/YQuJZQzMh3 @etnow

— My Big Fat Fab Life (@MyBigFatFabLife) January 27, 2015
Lennie's Bad Past
One of the show's main features includes the intrigue and drama of Whitney's love life, and fans have seen several men come and go on the show. However, some of the men she falls for seem to have a bad history, but fans could never have been prepared for the drama when Whitney dated her now ex-boyfriend, Lennie Alehat.
Following the sad news about Whitney's non-viable pregnancy with Lennie, fans discovered that he not only had a criminal past, but also appeared on the show under a false identity – his real name is Nathaniel David Lee. In 2008, police arrested Lennie for driving under the influence during a routine pull-over, discovering that he was three times above the legal limit.
To make matters even worse for himself, Lennie resisted arrest and refused to stop spitting at the officers and their equipment. Following his arrest, Lennie violated his probation conditions, and as of 2017 police issued two warrants for his arrest.
The violation took place during a dispute with two customers in an unnamed shop, during which he threatened to assault them and drag them out of the shop.
Buddy The Bad Guy
Aside from dating a couple of bad guys, it seems that Whitney's best friend and roommate, Buddy Bell, also had a run-in with authority. According to a 'RadarOnline' report, an investigation into Buddy's past revealed that he too had a history of committing serious crimes. In 2014 while attending a 'Queens of The Stone Age' concert at the Memorial Auditorium, police arrested Bell on accusations of assaulting a police officer. Further court records revealed that Bell also faced charges of resisting arrest, trespassing, public intoxication and disorderly conduct during the same incident.
The court ordered that Bell should pay a fine of $380, and was sentenced to 45 days of probation. 'RadarOnline' also discovered that Buddy also appeared on the show under a false name, and that his real name is Luby.
Not So Sweet
For the better part of the show, Whitney appears like a sweet and kind woman, but, like some of the men on the show, she too hides a darker version of herself. As she demonstrated with the comments and message her nemesis doctor sent her, Whitney is not afraid to take a stand against cyberbullies.
As understandable as it might be, surely Whitney should have realised that fame comes at a cost, and quite often stars, especially of reality television, will have to endure public hate on social media.
Nonetheless, Whitney does not take negative comments and insults on social media lightly.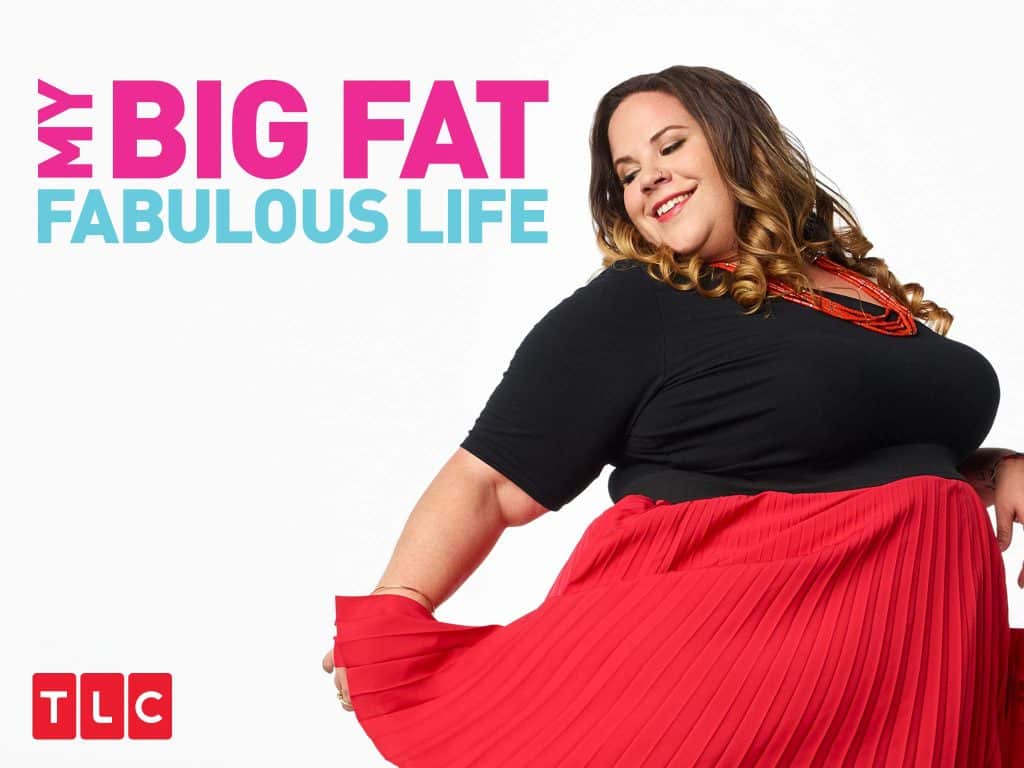 In 2018, Whitney posted a somewhat aggressive message on Instagram aimed at her haters on social media, telling her fans that the negativity is the reason she avoids reading YouTube, Twitter, and other platforms' comments.
She stated that although she is loath to block these users, sometimes it is the only way to get rid of the negativity. She also stated that it's not because she can't handle their opinion, but because she places no stock in their comments, and considers it unnecessary noise, asking for removal.
The Miracle of Birth Control
As mentioned before, Whitney suffered from an eating disorder after her high school years, but she has since overcome her struggle with deliberate starving and purging. Strangely enough, her miracle cure came in the form of birth control.
When Whitney first became sexually active, she opted for the birth control injection, but since the medication causes weight gain, Whitney switched to the pill. Although the thoughts and motivations behind her eating disorder never went away, the pill did help her overcome the habit of purging after every meal. However, in her memoir, Whitney revealed that the idea that she could possibly bring-up the pill along with the food convinced her to stop purging.
She admitted that neither pregnancy nor obesity was a pleasant thought, but she would rather be fat than pregnant. As a result, it motivated her to conquer the eating disorder that plagued her for so long.
With the show now in its seventh season, regardless of the secrets uncovered here, we hope that you will continue to enjoy watching 'My Big Fat Fabulous Life', and keep showing support for the no-body-shaming campaigns Whitney actively supports.