• Fernanda Loreto Urrejola Arroyo is a Chilean actress born on 24th September 1981.
• She became famous for her role as Matilde Arias in the 2003 romantic comedy "16".
• She recently portrayed Maria Elvira in the crime drama series "Narcos: Mexico" (2018).
• She won a Copihue de Oro Award for Favorite Movie Actress in 2005.
• She has a net worth estimated at over $1 million.
Who is Fernanda Urrejola?
Fernanda Loreto Urrejola Arroyo was born in Santiago, Chile, on 24 September 1981 – her zodiac sign is Libra and she holds Chilean nationality. She is a film and theatre actress, who might be known best for her portrayal of Maria Elvira in the crime drama series "Narcos: Mexico", created by Carlo Bernard, Chris Brancato and Dou Miro, and which has been airing since 2018. The series stars Scoot McNairy and Diego Luna, and follows an American Drug Enforcement Administration (DEA) agent, as he tries to fight the Guadalajara Cartel – it has won two awards and has been nominated for seven others.
❤️❤️❤️❤️ https://t.co/3EYbONkDvO

— fernanda urrejola (@ferurre) December 19, 2020
Early life and education
Fernanda was raised alongside her three sisters Isidora, Francisca and Alejandra, by their parents Francisca Arroyo and Francisco Urrejola – Fernanda hasn't talked about her parents' professions, but it is believed that they were both actors.
She attended The Kent School in Providencia (Santiago) at which she became interested in acting, and appeared in her first stage plays. Upon matriculating in 1999, Fernanda enrolled at Duoc UC from which she graduated with a Bachelor's degree in Escenic communication in 2003.
Roles in TV series
Fernanda has been credited with appearing in roughly 40 movies and TV series, and we are about to mention some of her most notable performances in this article.
She made her debut TV series appearance in 2003, when cast to play Patty in the episode "El Osito Enamorado" of the comedy "La Vida Es Una Loteria", and became famous in the same year through her portral of the lead character Matilde Arias, in the romantic comedy "16", which follows the lives of several 16-year old students attending Antumapu School in Santiago. Fernanda went on to appear in an episode or two of many series, such as the drama "Bienvenida Realidad" in 2004, and the mystery comedy "Versus" in 2005. In the same year, she reprised her role as Matilde Arias in the romantic comedy "17".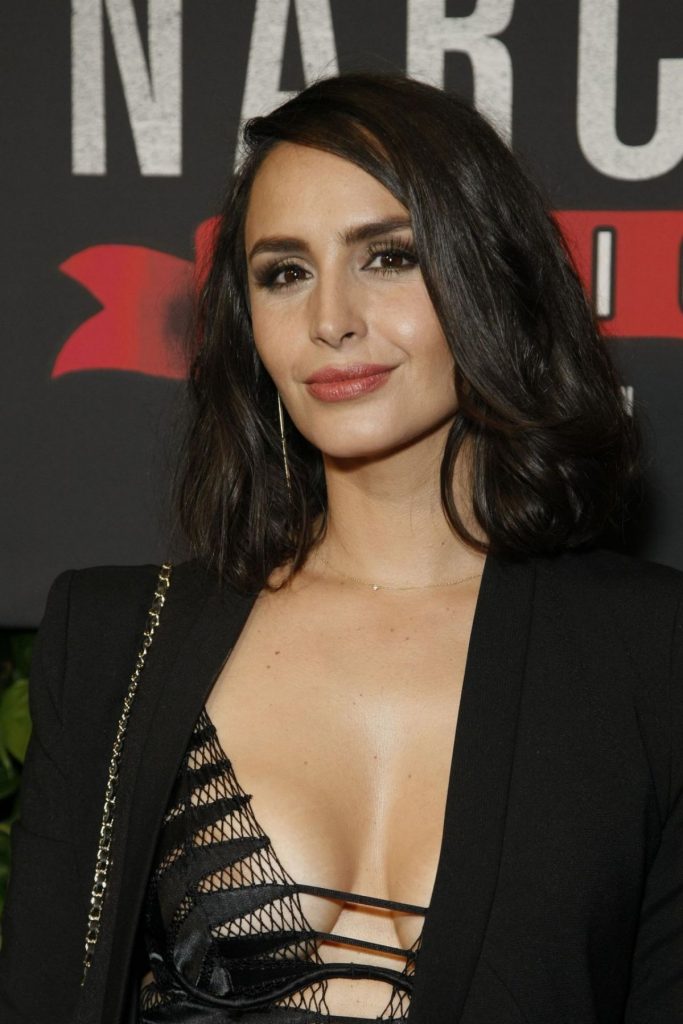 The following years saw Fernanda play only supporting characters, appearing in five episodes of the romantic comedy "Floribella", three episodes of the romantic drama "Amor por Accidente" and five episodes of the science fiction mini-series "Gen Mishima". She became famous in Chile as well as in other South American countries in 2008, after she portrayed Beatriz Pereira, one of the lead characters in the family series "Hijos del Monte", which follows five adopted brothers who, after the death of their father, learn that he had left a big piece of his land to his biological daughter Paula. After the series ended two years later, Fernanda began portraying two characters, Magdalena Reyes and Esmeralda Marti, in the drama "Mujeres de Lujo", which follows the lives of prostitutes working in a high-standard brothel.
Her following notable performance was in the 2011 drama "La Dona", in which she starred alongside Claudia Di Girolamo and Juan Falcon – the series follows the life of Catalina de los Rios y Lisperguer, better known as 'The Quintrala'.
The years 2013 and 2014 saw Fernanda star as Aria Laura 'Loli Falsetti', in 211 episodes of the drama "Graduados", and she went on to play lead characters in several other series, such as the comedy "20anero a Los 40" (92 episodes in 2016) and the drama "Bala Loca" (10 episodes in 2016).
Fernanda's most recent role in a TV series has been in six 2020 episodes of the romantic family drama "Party of Five", created by Christopher Keyser and Amy Lippman, and which starred Brandon Larracuente, Niko Guardado and Emily Tosta –  it follows five children who have to survive on their own after their parents are deported to Mexico.
Roles in movies
Fernanda made her debut film appearance in 2004, when she played Violeta, one of three lead characters in the drama "Perjudicame Carino", written and directed by Alberto Daiber. The following year saw her play Gloria in the comedy drama "Mi Mejor Enemigo", written and directed by Alex Bowen.
Her next role in a movie came in 2009, when she was invited to portray Madre in "Drama", which starred Eusebio Arenas, Diego Ruiz and Isidora Urrejola, and follows three students (two male, one female) who start sleeping with each other as an experiment. In 2011, Fernanda played Romina in the drama "Metro Cuadrado" and then La Mujer Metralleta in the 2012 action crime comedy "Bring Me the Head of the Machine Gun Woman". In 2014, she appeared in the fantasy horror "Whispers of the Forest", and after four years in 2018 appeared in three movies: "No Estoy Loca", "American Huaso" and "Imprisoned".
Fernanda's most recent role in a movie has been in the 2019 drama "After Her", written and directed by Felipe Gonzalez, and in which she starred alongside Lara Wolf and Elena Chernyakova. She has recently been invited to appear in three upcoming films: "The Humming of the Beast", "On the Line" and "Cry Macho".
Awards
In 2005, Fernanda won a Copihue de Oro Award for Favorite Movie Actress, and was in 2014 nominated for the same Award, for Favorite Actress.
Love life and relationships
Fernanda is more or less open when it comes to the men she has dated, and it's known that she was once married – she exchanged vows with Manfredo Guerra, a non-celebrity man, in 2001, but they separated in 2004 although their divorce wasn't finalized until 2007.
She started dating Benjamin Vicuna, a Chilean actor, in 2004 and it is believed that she cheated on Manfredo with Benjamin which led to their separation and later divorce.
Fernanda and Benjamin stayed together until late 2005, and she then dated film director Fernando Lasalvia in 2006 and 2007. It appears as Fernanda spent the following seven years single, or at least unattached, before she began dating Chilean actor Mario Horton, staying with him for several months before being introduced to Stephano Benaglia, an Italian businessman – the two have been together since 2014, and are today engaged.
As of December 2020, Fernanda is dating Stephano Benaglia, was once married, and doesn't have children.
Hobbies and other interests
Fernanda's favorite season is summer, mostly because she loves to swim, enjoys sun tanning at the beach and attending beach parties. She has been an avid swimmer since a very early age, and once won a Chilean Synchronized Swimming Championship.
She likes to drink alcohol, and her favorite is wine. Fernanda is a wine collector, and often uploads pictures of her wine collection onto her Instagram account.
She is physically very active as she has several training sessions at the gym each week, while occasionally playing sports with her friends such as volleyball and tennis. She's also following a strict diet.
In her spare time, Fernanda is keen on watching movies starring her favorite actor and actress Cristian de la Fuente and Leonor Varela, such as "Basic", "Vampires: Los Muertos" and "Have You Seen Lupita?"
Age, height and net worth
Fernanda's age is 39. She has long brown hair and brown eyes, her height is 5ft 6ins (1.69m) and she weighs around 130lbs (58kgs).
As of December 2020, her net worth has been estimated at over $1 million.