• Contestants don't always use their own kitchen for the competition
• Judges taste the food before it airs
• Results are recorded in advance
• Feuds between contestants are real
• Contestants are provided with clothes and appliances by sponsors
There's no explanation as for why competitive cooking TV shows are so addictive, but it certainly makes them extremely successful and profitable for networks.
While other shows of the same style have more or less the same concept, what sets "My Kitchen Rules" apart is that in addition to making extraordinary food and meals, the competitors also have the extra challenge of transforming their own houses into a restaurant, ready to be functional at the end of the night.
There's more than that though. What is seen on screen is only the icing on the cake of what is a long production process, hours of work and even various scandals.
Do you want to know more? Keep with us to discover these unknown facts about "My Kitchen Rules".
In a Grand Final for the history books, Dan & Steph and Jake & Elle are going head-to-head for a second time round. 🔥#MKR Grand Final Tonight 8.00 on Channel 7

Posted by My Kitchen Rules on Tuesday, March 24, 2020
Contestants Don't Always Use Their Kitchens
One of the most interesting aspects of "My Kitchen Rules" is the fact that each team needs to remodel their own house for the competition. While that part is usually very tiresome and complicated for contestants, it also takes their creativity to new levels, something which is always fascinating to see.
What most people don't know is that sometimes the houses supposedly belonging to participants, aren't actually theirs.
As many casual viewers might know, sometimes "My Kitchen Rules"s have international competitors, and as such it should be pretty obvious that they don't have their own house to remodel for the show's first round. For this they usually rent an appropriate house for the show.
This also applies to Australian contestants who don't have a residence in Sydney, where the show is usually filmed. In other cases when contestants don't live in houses big enough to fit in the production staff and camera team, they either rent a house or ask friends or family to use theirs.
As if things weren't complicated enough for the ones who decide to compete in "My Kitchen Rules", working in a borrowed house surely puts a lot of pressure on them.
Contestants Don't Have A Choice
Everyone who appears in "My Kitchen Rules" isn't randomly picked. Some time before each season airs, contestants go through a long audition process to be selected by the show's production staff.
They also have to fulfill certain criteria – usually they need to have some type of experience in cooking, no matter if they're professionals or amateurs.
It's also mandatory for each team to be formed by people who have been friends or at least acquaintances for a long time.
There's also another shocking requirement for "My Kitchen Rules"s participants. During the auditions they're never sure if they're selected or not, but they are asked to constantly submit to the show dozens of recipes at once. This often results in them submitting recipes for food or meals that they've never cooked before.
This is when things get complicated. Contestants normally don't have enough time to prepare themselves for the show, as they're only told they're selected the day before filming. In addition, the production team selects three recipes out of the several submitted by the team, which ultimately leads them to be utterly confused.
If you've ever wondered why some contestants are disoriented when asked to prepare certain meals, now you know the reason.
No One Knows Who Won
It's not clear why watching a live TV show is so exciting, but there's something undeniably special about it. However, this isn't the case with "My Kitchen Rules", as each episode of the show including the finale, is recorded long before it goes to air.
While this makes it easier for the production team to fix recording errors and probably save money, the truth is that in the past this caused problems as some former contestants couldn't keep the winner a secret, and have told, even sold that information to the media.
To ensure no one knew who really won until each season's final episode aired, the show's staff resolved to record two endings, in which the two final teams were declared winners.
#MKR #MyKitchenRules Have a solution, team up Shaz with Sophia and team up Romel with Jac, Shaz is being obnoxious and I'm disliking her each time I see her, she is not doing Mt Isa any favours! pic.twitter.com/59UGOG8SM0

— ra3 (@raecomet) March 9, 2020
Even though taking these measures have been effective to prevent information leaks, it's turned out negative for the participants. As the ninth season's runner-up Romeo Kouyan told the website Now To Love, the experience of waiting for the results was 'a head screw' due to how distressing it was, and the long time they had to wait to finally know.
Even if creating false expectations for the non-winning team is somewhat cruel, it was definitely a smart move by the show's producers.
Judges Taste The Food Beforehand
Unconfirmed rumors and urban myths about TV shows are common, as you may think, and "My Kitchen Rules" is not the exception.
Probably one of the most rare but famous speculations about the show is the belief that judges don't eat the food that contestants prepare.
This rumor, although seemingly unharmful, can be negative for the program and people involved in it, which led the food expert and show's judge Pete Evans to address the issue in an interview with the Herald Sun.
He affirmed that every "My Kitchen Rules"s judge takes their time to taste each meal given to them, in addition to assuring all that he's never spat out the food given to him, despite following a strict Paleo diet.
While this rumor is cleared up, many people keep wondering why they often don't see any of these things happening in the show, however, this has an explanation as well. Judges usually eat the food off-camera, and have already made their deliberations by the time we get to see them tasting small portions of the food on air. This is done this way to let them appreciate the food while it is still hot, and also not waste limited TV time.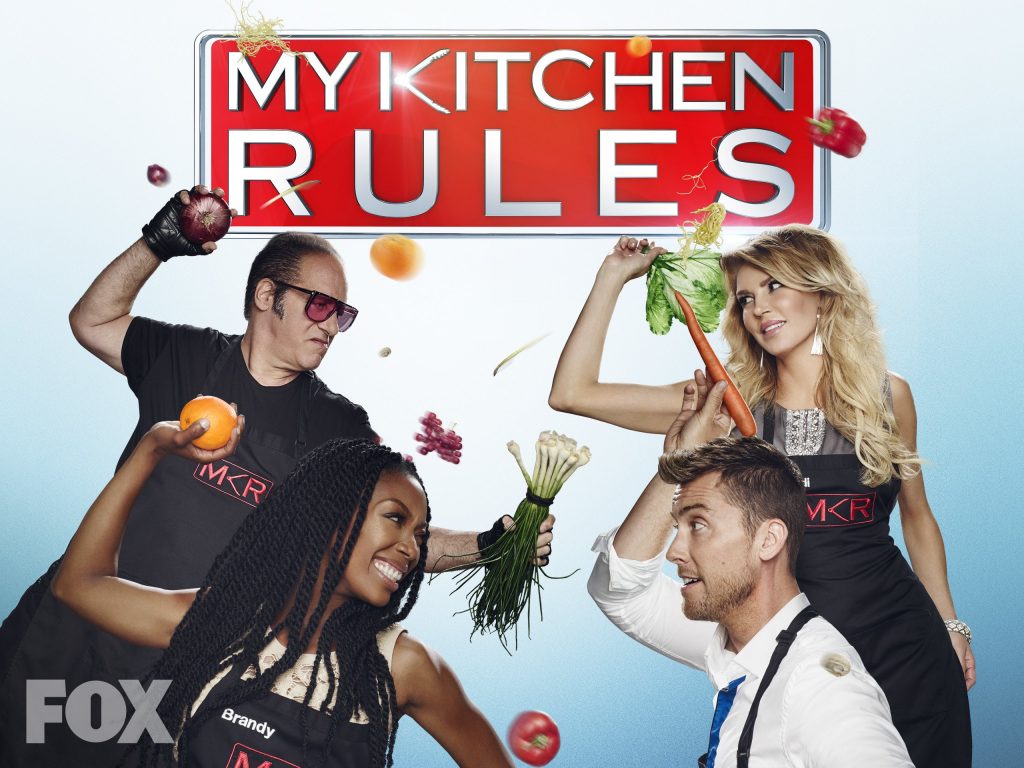 Feuds Are Indeed Real
Nobody denies reality shows are excessively entertaining, but this category of TV is not exactly the most trustworthy type of media. As it's widely known, these kinds of programs more often than not showcase situations planned beforehand, and even sometimes scripted.
For another part, "My Kitchen Rules" is characterized by the competitiveness between its participants, and how this often ensues drama between them. This is of course extremely attractive for the audience, though it also arouses suspicions about whether or not the rivalries between the contestants are fake.
So are the feuds in the show staged or not? Much to the dismay of several show detractors, it apparently isn't faked.
According to the ninth season's runner up Roula Kfoury, as soon as the teams step onto the set, an unspoken animosity developes between them. While some participants initially try to be polite, the pressure ultimately lets out the worst of them, and they even at times end up throwing insults at each other.
The show's judge, Pete Evans has also defended the program, and denied the scripted speculations. In his words, the reason there's always some type of rivalry between the teams is because the production team carefully chooses contestants with bold and interesting personalities, who can provide an entertaining show for the audience.
Not All The Winners Are in Good Terms
Appearing in "My Kitchen Rules" was most of the time a positive experience for those who dared to do it, even for those who didn't get to win. Although winning the competition doesn't guarantee success, the generous prize of $250,000 is very helpful.
This was the case with the first season's winning team Shadi and Veronica, who not only managed to open their own restaurant, Ave Cucina & Coffee Bar in Queensland, but also achieved their dream of becoming parents together.
Sammy and Bella from the second season have a similar story; after becoming winners of "My Kitchen Rules" in 2011, they went on to start a catering service company and a restaurant, in addition to making several appearances in TV's "The Morning Show". Their footsteps were followed by the sixth season's winners Steve and Will, who completely left behind their banking careers, and concentrated on establishing their own restaurant – Butcher & The Farmer – and releasing a cookbook.
However, things didn't turn out so well for Jennifer and Leigh from the third season.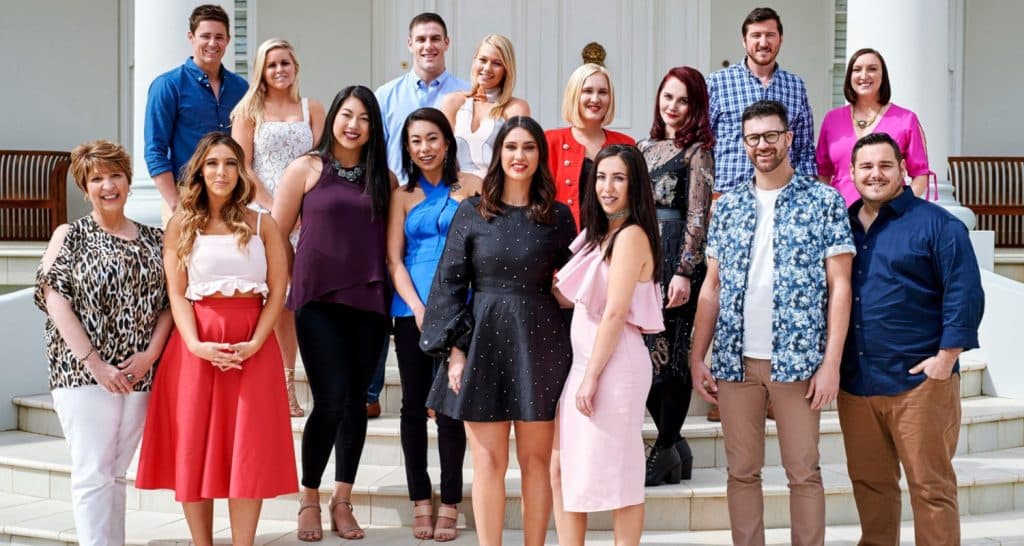 The former friends aren't on good terms nowadays, and even though Leigh has tried to fix things between them, her efforts have been unsuccessful. This is quite sad, as the pair is well remembered for their eccentric personalities and looks.
Contestants' Clothes Aren't Theirs
Television shows are very careful of what's shown on screen, which is already obvious considering even the smallest detail can determine a show's success.
When it comes to reality TV, we usually assume things are less complicated in this regard, but that's certainly not true. In the case of "My Kitchen Rules", it's been known that the contestants' contracts oblige them to comply with certain rules in order to fit the show's criteria. One of the most interesting of these requirements is that teams shouldn't communicate off-screen, not even off set.
Though it's not clear why participants are asked to avoid having any type of contact, it must be something really important given the fact the production staff personally surveil them to ensure that they don't break this rule.
In addition, contestants are asked to wear clothes chosen for them by the production staff, and don't have any say in choosing their wardrobe. Although this detail doesn't seem to be very important, it's worth noting "My Kitchen Rules" is supposedly meant to show the real essence of every contestant, thus it doesn't make much sense to impose on them the wearing of clothes which often don't represent their true preference, or personality.
Contestants Are Sponsored
We already know contestants have problems remembering recipes, because more often than not, they haven't actually prepared the foods before the show.
However, have you ever wondered why some of them have problems using their own kitchen's appliances? The answer is because those artifacts don't necessarily belong to them, but are provided by the show's sponsors instead.
This shouldn't be a real problem if it wasn't for the fact that it can complicate the contestants' performance a lot. At the time that they're trying to remember how to cook the food, they may also be learning how to use these unfamiliar appliances.
There are also other circumstances when sponsors play a big role in the success or failure of every team. According to some former "My Kitchen Rules" contestants, they couldn't bring snacks or smoke during the filming, in addition to waiting long hours until the production staff brought them meals.
This means that only sponsored drinks and alcohol would be provided to them, increasing the stress and tension on set.
It's also noteworthy that energy drinks of any type were strictly prohibited from the set, for unknown reasons.
It Was Cancelled Due To Low Ratings
For years "My Kitchen Rules" was at the peak of Australian TV ratings. In 2016 it had an average of 1.5 million viewers, making it its network's second most watched show, only behind the then hit series "Molly".
Then in 2018 the show broke its own ratings record, by averaging 1.7 million viewers during its ninth season's premiere, something impressive considering in 2019 the ratings went down to 1.2 million viewers for the tenth season's launch.
Things kept worsening for "My Kitchen Rules", as in 2020 it reached a new ratings low with 776,000 viewers during season eleven's premiere.
The following episodes had on average 400,000, and this ultimately led to the show's cancellation early that year.
What caused this sudden change? Everything points to the increasing lack of enthusiasm from Australian audiences towards cooking competition shows, affecting not only "My Kitchen Rules" but also other top programs of the same genre such as "MasterChef Australia". Though "My Kitchen Rules"s production director Andrew Blackwell said that there's a possibility of the show's return after a revamp, nothing is certain as for now.
Whether it comes back in the future or not, it's undeniable that "My Kitchen Rules" gave its audience uncountable hours of entertainment, and for that, it'll be remembered for years to come.