'Swamp People' is an American reality television series that first aired on History Channel back in August 2010, which documents the daily lives of trappers and hunters as they make a living in the swamps of the Atchafalaya River Basin, by capturing the local American Alligators.
The Louisiana Alligator hunting season starts on the first Wednesday of September every year, and lasts for just thirty days. While most of the show focuses on the activities of the hunters catching their deadly prey, some segments outside of the hunting season often follow the hunters as they prey on other local animal populations. Aside from 'gators, the hunters also catch fish, shrimp, raccoons, and turtles.
During the recent seasons of 'Swamp People', the show extended its filming location to include the activities of hunters in the swamplands of Texas, but the better part of 'Swamp People' maintains its focus in Louisiana.
There are a few laws and regulations concerning alligator hunters, enforced by certain wildlife preservation organisations.
These laws specifically state that each hunter receives a limited number of tags, which ensures that alligators aren't hunted to extinction. During every hunting season, the objective of a hunter would be to 'tag out' before the season ends, which should ensure that the hunter in question can make enough money from selling the gator skins and meat to sustain a profitable income. Since the show's debut in 2010, it's become one of History Channel's most popular shows, busting several viewer rating records in the process.
Ultimately, the show's popularity even prevented its termination in 2016, as because of high demand, the channel renewed it for an eighth season, even after announcing it would come to an end following the seventh series. Today, 'Swamp People' has reached its twelfth season, slowly approaching the two hundredth episode milestone.
In the eleven years 'Swamp People' has entertained it's dedicated audience, numerous hunters have been featured, and it's made stars of more than forty hunters, all of whom became household names synonymous with alligator wrestling.
Despite the insightful look into 'gator hunting, some of the stars have nonetheless managed to hide certain secrets from the audience. Some of those about to be uncovered may come as a surprise to many viewers, even for the most dedicated 'Swamp People' fanatics.
The Molinere Rampage
The father and son team, consisting of RJ Junior and Jay Paul Molinere, joined the cast of 'Swamp People' during the second season, and ever since have become a regular fixture on the show. Viewers got to know them as the 'real swamp people' because of their Native-American heritage, and claims that they are true descendants of the Houma tribe that once lived across Louisiana.
Although the audience may know that RJ and Jay Paul are proud of their heritage, some sources claim that the duo highly exaggerates their spiritualism for entertainment purposes. According to these sources, many of the rituals the Molineres practice on the show are not authentic. For the better part, the producer insisted that they perform these rituals, but despite all their efforts, many fans remain undecided about their admiration for the two stars. Some admire the father-son duo, while others find them offensive and disliked.
However, the truth about their spiritual inclination is not the only secret they seem to hide. In 2013, police issued an arrest warrant on both Molineres after a road rage incident that turned bad. Following an argument with an unnamed man on the road, the two followed the man to a nearby store, where they assaulted him with empty beer bottles.
A month later the Molinere boys turned themselves in, but despite this, they still held fast to their innocence. According to court records, the two pleaded innocent of the assault and battery charges against them, claiming that they were the victims of an assault, and that the unknown man attempted to exploit the situation for a few moments of fame.
They never publicly revealed the results of their case, instead doing their best to keep the matter quiet.
Trapper Joe's Short Temper
Another cast member who can't seem to dedicate his energy to only hunting and wrestling alligators is Joe LaFont, whom the audience affectionately know as 'Trapper Joe'. Joe joined the original cast in the first season, and became a regular on the show until the end of season three, but after taking some time off, he rejoined the show again for the sixth series. The reason for Joe's departure from the show may, however, be more disconcerting than fans originally thought.
It seems that Joe developed a bad habit of allowing his temper to get the best of him, which resulted in serious allegations of domestic abuse brought against him. Fans of the show, who knew who Joe was, even witnessed some of his angry outbursts, but it seems to be only the tip of the iceberg. In June 2012, police arrested LaFont on serious allegations of domestic violence filed against him by his girlfriend.
According to her, Joe assaulted her, hitting her repeatedly in the chest, and went so far as to burn her with a cigarette. A part of their argument played out in front of witnesses, fellow guests of the Buena Vista Hotel and Spa in Florida. According to eye witness reports, the two had a heated argument during which Joe violently shook his girlfriend.
However, things did not end after the police's intervention. In 2013, Joe was arrested yet again on similar charges, and in 2015 he faced even more charges.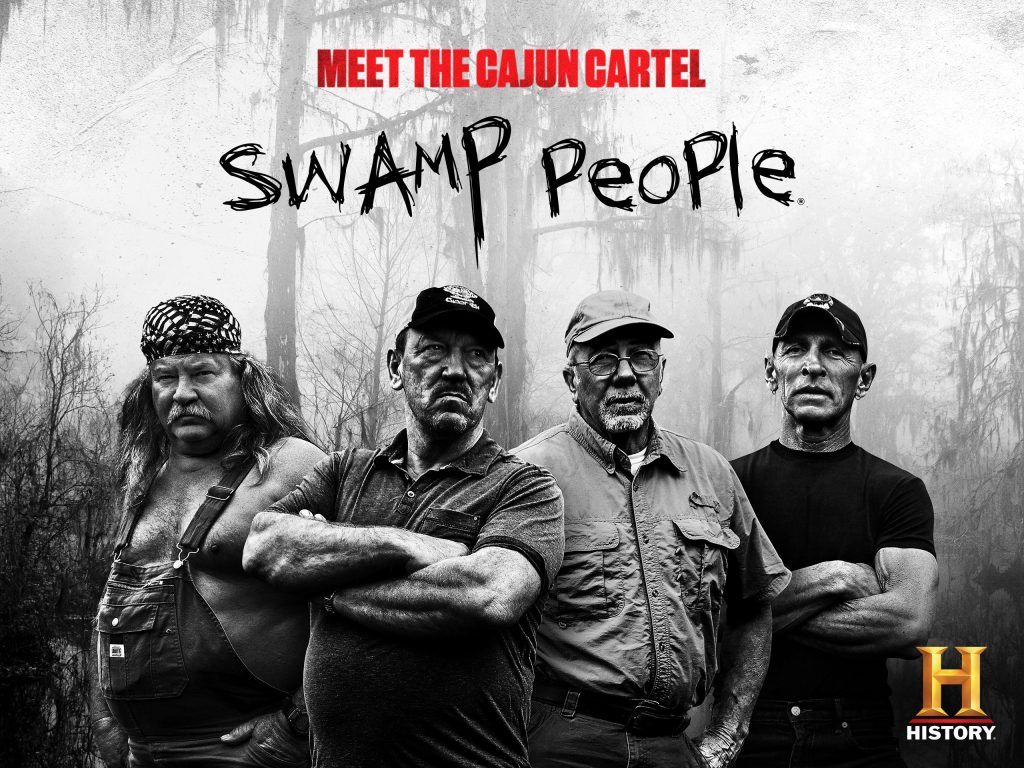 This time, Joe stood accused of breaking two of his girlfriend's ribs after turning violent again during an argument.
It's safe to say that Joe's anger may have cost him his place in the cast of 'Swamp People', since History Channel prefers to stay out of gossip tabloids because of bad publicity.
ZZ Loupe's Obsession With Cameras
One might think that wrestling alligators for a living would toughen up a person, so much so that hardly anything would be a formidable challenge, not even the pro wrestlers of the WWE line up. However, in ZZ Loupe's case it didn't seem to be true, but Loupe only appeared in 'Swamp People' for the fourth season.
Following his exploits on 'Swamp People', ZZ tried his hand at professional wrestling, joining the WWE Tough Enough competition in 2015, in which he competed for a place among the wrestling superstars.
Unfortunately, ZZ couldn't overcome his competitors and failed to gain a place in the ring with the likes of John Cena.
Yet ZZ hasn't given up on his dream, as according to his Twitter account, he still considers himself a future WWE star. However, fans may be surprised to learn that ZZ's ambitions possibly stem from an obsession with appearing in front of cameras, since his appearance in 'Swamp People' was not the only experience he had with reality television. Some may remember the hilarious concept of a reality show that aired in 2004 called 'Trading Spouses'.
The concept of the show focused on documenting two families, usually from different social settings, as they swap matrons. Each family is rewarded with $50,000 under the condition that the mother decides how the family gets to spend the funds, and as many might think, it provides humorous entertainment.
ZZ appeared in the first season of 'Trading Spouses' as the child of one family, and had the misfortune of ending up in the care of an overzealous vegan mother, but tasked with running a meat-loving household. Of course, ZZ took a defiant role against his new mother, which provided the audience with plenty of funny moments.
Payne's Bad Streak
It appears that 'Swamp People' has played host to several bad characters, all of whom fell out of favour with the law for various reasons. Wrestling and hunting gators, it would appear, requires the roughest and hardiest people, which might explain why the industry doesn't question the history of hunters. Among the several cast members with a criminal record, Nick Payne, who joined the cast for the second season of 'Swamp People', might be considered the worst of them all.
Not only was he the first cast member to attain a criminal record, but Nick's crimes were somewhat extreme.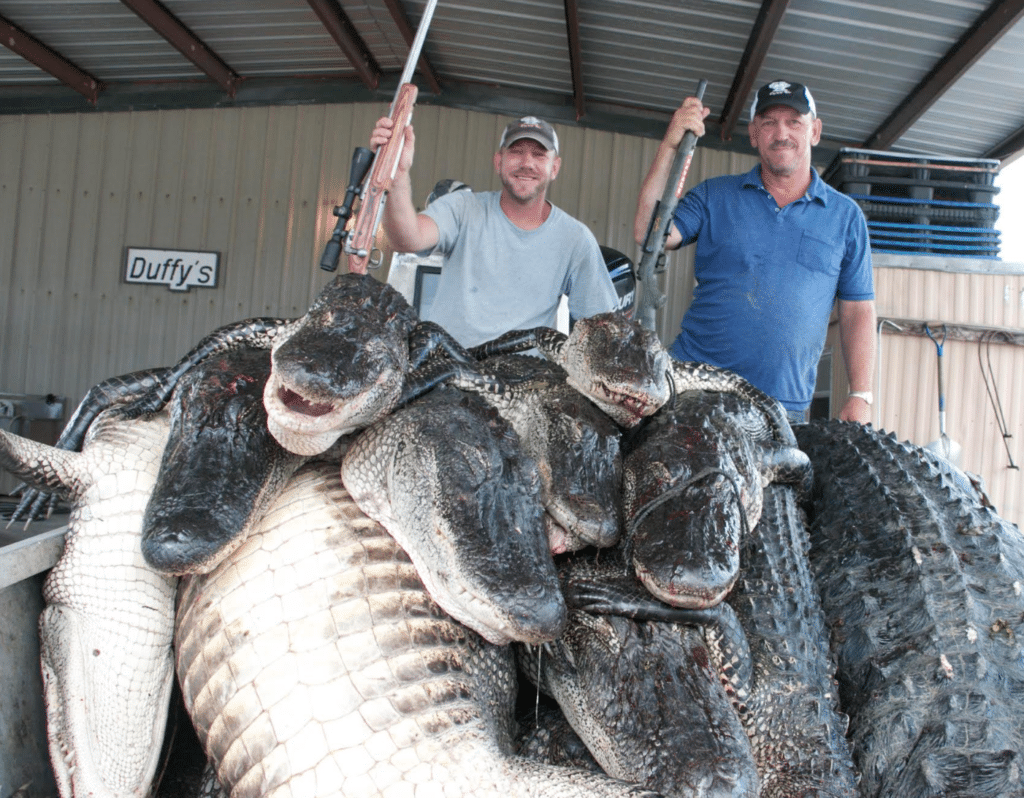 After police responded to his house on complaints of disturbances made by his neighbours, Nick resisted arrest, and in an attempt to get away, he assaulted a police officer.
Because he attempted to escape, coupled with resisting arrest and assaulting an officer, police arrested him on several charges, setting his bail at $10,000. Nick's behaviour during the event seemed confusing, but as police later learned, his violent reaction may have been motivated because he already had an outstanding arrest warrant against him issued earlier.
Following his arrest, all of Nick's past crimes gained public notice, and one by one, gossip media exposed the Payne's shady past. In 2010, Nick fled from another state, attempting to escape the consequences of another assault and battery charge. Once again, during the 2010 inciden Nick resisted arrest, but at least managed to escape cuffs.
It's clear they were born on the bayou 🎶 #SwampPeople continues Thursday! pic.twitter.com/tFC5p2E6tF

— #SwampPeople (@SwampPeople) February 16, 2021
Already in 2004, Nick had pleaded guilty on another assault charge, for which he served five days of community service. Since it was his first offence, it seems the court went easy on him, but next time around he may not have been as lucky. No news about his case was made public, but it could explain why he never returned for the third, or any other season, of 'Swamp People'.
Roger Rivers' Illegal Dealings
Sticking to the same theme, another 'Swamp People' star, Roger A Rivers Jr, who appeared in the fifth season, was arrested on numerous charges. Roger spent most of his life hunting in the swamps, and it's what he does best. According to Roger, he loves hunting and will continue to hunt for the remainder of his life.
However, even the best hunters often face legal difficulties when it comes to selling their trophy catches.
In May 2017, police arrested Roger on six counts of illegally selling snapping turtles, three counts of selling reptiles without a permit, as well as several counts of selling deer, alligator, and fish meat illegally.
He also faced charges of failing to tag the alligators he caught, hunting alligators without a license, and using recreational means of catching fish. On top of that, police also filed charges against Roger for being in possession of marijuana. Despite facing hefty allegations, it seems as though Roger might have got off easy, as he soon returned to doing what he loves.
Troy's Ambitions
One of the fans favourite cast members would be no other than Troy Landry, who was in the cast when the show first appeared on screen, and has stuck around through to the latest series. Of course, the most iconic features of Troy are his lucky polo shirt and the dozens of catchphrases now associated with 'Swamp People'. Of all the hunters featured on 'Swamp People', Troy is also perhaps the most successful.
When he is not hunting alligators with his sons during the gator season, Troy owns and manages the largest crawfish harvesting business in Louisiana. On top of that, he also sells merchandise, emblazoned with the catchphrases that have become popular on 'Swamp People', which include 'Choot Em', 'Mudda Fricka', 'Tree Shaka', and 'Tree Breaka'.
Troy's activities have afforded him and his wife, Bernita, a dream home constructed on the Louisiana Waterfront. Troy built the house with expensive cypress wood which he collected over many years. The house boasts a spacious living room, as well as an outdoor kitchen.
Aside from affording Landry an affluent lifestyle, his ambitions have also caused some difficulties for his lawyers.
In 2012, Troy took three unnamed companies to court, accusing them of using his catchphrases without permission or paying any royalties.
The phrases might sound as strange, incomprehensible nonsense, especially to those unfamiliar with 'Swamp People', but for Troy, they hold unquestionable value.
Chase – The Hero and The Villain
Chase Landry, one of Troy's sons who featured on 'Swamp People' since the beginnings of the show, became a member beloved by fans. His actions during the 2016 floods in Louisiana with the aid of several friends of his, proved why so many viewers adore him. When disaster struck, Chase and his helpers proceeded to rescue as many flood victims as they could. When the floods started rising, several residents suffered the misfortune of being stranded and faced the possibility of losing more than just their belongings.
Thanks to all of his efforts particularly the use of his boat, dozens of people were saved and transported to safety.
However, even the kindest people may have some dark secret they hide from those who adore them, and with Chase, this is no different. Only a month after the flooding incident, he fired his rifle at a speeding shrimp boat that passed them while out hunting alligators. In his defence, when police arrested Chase he stated that the other boat refused to slow down and threatened to sink their boat. Nonetheless, police held Chase responsible since the shot struck an empty gas can and could have caused serious damage.
Conclusion
With so much more to learn about your favourite 'Swamp People' stars, we hope that these facts captured your fascination. If you can't get enough of the show, feel free to catch up on the latest episodes, and perhaps check out the spin-off series' inspired by 'Swamp People'.