• Nahla Ariela Aubry is the daughter of Gabriel Aubry, a Canadian model, and Halle Berry, an American actress.
• She is currently 12 years old and is attending elementary school.
• Halle Berry was born in Cleveland, Ohio and graduated college with a Bachelor's degree in 1988.
• She has appeared in 56 movies and TV series, and has been nominated for 127 awards, winning 45 including an Oscar.
• Gabriel Aubry is 44 years old, 6ft 2ins (1.88m) tall and weighs around 190lbs (86kgs). He is a model, restaurateur, musician, and lacrosse and golf player.
Who is Nahla Ariela Aubry?
Nahla Ariela Aubry was born in Los Angeles, California USA, on 16 March 2008 – her zodiac sign is Pisces and she holds American nationality. She is probably only known for being the daughter of Gabriel Aubry, a famous Canadian model, and Halle Berry, a famous American actress and former model.
Life, family and education
Nahla is being raised in Los Angeles an only child by her mother, and she occasionally gets to see her father, as Gabriel and Halle divorced on 30 April 2010.
The two fought for custody over Nahla, and Halle wanted to move with her to France where they would have lived with her boyfriend Olivier Martinez, a French actor, however, the court didn't allow it. Gabriel and Olivier once got into a fight, and Olivier threatened to kill him if he wouldn't allow Nahla to move to France. Halle and Olivier married on 13 July 2013, and she gave birth to their son Maceo Martinez in October of the same year, however, they filed for divorce in 2015 but according to several sources including Wikipedia, the case is still open.
Nahla is still attending elementary school.
She is said to be interested in acting thanks to her mother's career, but Halle has stated she will let Nahla choose what she wants to do in life, but would like it if she were to pursue a college degree.
Age, height and net worth
Nahla's age is 12. She has long brown hair and brown eyes, her height is 4ft 11ins (1.5m) and she weighs around 90lbs (41kgs). As of January 2021, her mother's net worth has been estimated at over $90 million, while her father's net worth is reputedly over $4.5 million.
Who is Halle Berry?
Maria Halle Berry was born in Cleveland, Ohio USA, on 14 August 1966 – her zodiac sign is Leo and she holds American nationality.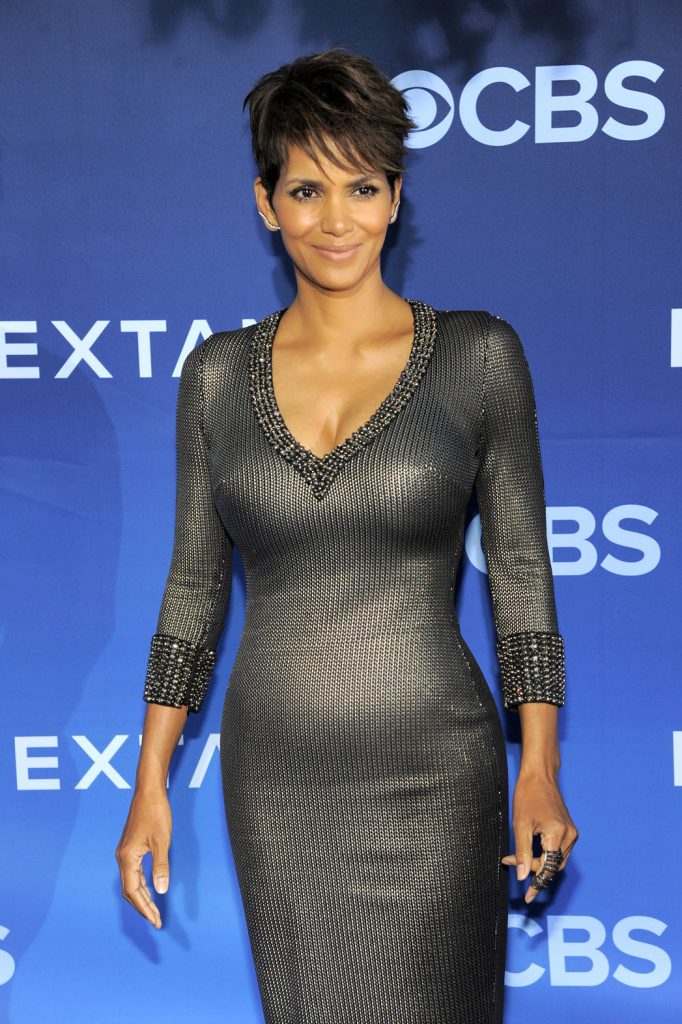 She gained recognition after she starred alongside Eddie Murphy in the 1992 romantic comedy movie "Boomerang", which follows a womanizer whose life changes for the worse after his old boss is replaced by a woman. The film was nominated for six awards, winning one.
She was raised alongside her older sister Heidi Berry-Henderson in Cleveland, by their father Jerome Jesse Berry who was a bus driver and a hospital attendant, and their mother Judith Ann who was a nurse at a psychiatric ward. Jerome and Judith divorced in 1970, and Halle has stated in one of her interviews that she hasn't heard from her father since the mid-'70s.
She has also talked about how her father was violent and often beat her mother. Halle attended Bedford High School at which she was the prom queen, editor of the newspapers and a cheerleader. Upon matriculating in 1984, she enrolled at Cuyahoga Community College, from which she graduated with a Bachelor's degree in 1988.
During those years at college, Halle was mostly interested in modelling, and in 1985 she won the Miss Teen All American beauty pageant, as well as Miss Ohio USA in the following year.
She moved to New York City upon graduation to work on her acting career, and as she had little to no money, Halle occasionally slept at a homeless shelter.
Nailed it! pic.twitter.com/ucL8K7zqzs

— Halle Berry (@halleberry) February 10, 2021
Her first role was in the sitcom "Living Dolls", and while shooting for it, Halle fell into a coma, and then learned she has type 1 diabetes. After the series was cancelled, she moved to Los Angeles in California, and appeared in her first movie "Jungle Fever" in 1991. A couple of her first notable performances were in the 1995 drama movie "Losing Isaiah", the 1996 comedy "Race the Sun" and the action thriller "Executive Decision". In 1999, Halle starred in the biographical movie "Introducing Dorothy Dandridge" which is about the first Academy Award-nominated African-American woman, and for her performance, Halle won Golden Globe and Primetime Emmy Awards.
She started the 2000s with her portrayal of Storm, a mutant superhero, in the film "X-Men", while she also reprised her role in "X2", "X-Men The Last Stand" and "X-Men: Days of Future Past". The year 2001 saw her star in the romantic film "Monster's Ball" which won her a Screen Actors Guild Award for Best Actress, then in 2002 Hale became a 'Bond Girl' in the film "Die Another Day". In 2003 she starred as the lead character in the supernatural psychological thriller movie "Gothika", which also starred Robert Downey Jr., however, the shooting had its problems as Robert broke Halle's arm after twisting it too hard.
A couple of her following notable performances were in the 2005 drama "Their Eyes Were Watching God", the computer-animated science fiction comedy "Robots" in which she voiced Cappy, and the 2007 psychological thriller "Perfect Stranger" in which she starred alongside Bruce Willis. Berry received her own star on the Hollywood Walk of Fame in April 2007.
In 2012, she starred alongside Tom Hanks in the science fiction action film "Cloud Atlas", and after several unsuccessful movies, she appeared in the 2017 action spy comedy film "Kingsman: The Golden Circle". Three of her most recent roles in movies have been in the 2017 drama "Kings", the 2019 action thriller "John Wick: Chapter 3 – Parabellum" and the 2020 sports movie "Bruised", which she also directed.
Halle has appeared in around 56 movies and TV series, and has been nominated for 127 awards winning 45 including an Oscar.
Who is Gabriel Aubry?
Gabriel Aubry was born in Montreal, Quebec, Canada on 30 August 1976 – his zodiac sign is Virgo and he holds Canadian nationality. He was raised alongside eight siblings in Montreal, by their French-Canadian parents.
Gabriel became interested in modelling while attending high school, and it was during his senior year that he was noticed by a scout, and signed his first modelling contract.
He chose not to attend college, and has to this day worked with various famous designers and brands such as Tommy Hilfiger, Calvin Klein and Massimo Dutti, among over 10 others. Gabriel is signed to both Beatrice Models in Milan in Italy, and Wilhelmina Models in New York.
He was the owner of the restaurant Café Fuego, which has been closed for a couple of years now. Gabriel is also a musician who released his album "Café Fuego Vol. 1" in 2008, and he can be heard playing the guitar in some of the songs.
He is also quite sporting, and is an avid lacrosse and golf player.
Gabriel is 44 years old, he has long blonde hair and green eyes, is 6ft 2ins (1.88m) tall while he weighs around 190lbs (86kgs).