• Duffy Fudge was a TV personality on National Geographic's "Wicked Tuna" and "Wicked Tuna: Outer Banks"
• He was an experienced Bluefin tuna fisherman and had a wealth of experience in the field
• His first mate job was a major source of income for him, but he also took home a percentage from the tuna they caught
• Duffy had several run-ins with the law before his sudden death in 2018
• The cause of his death is unknown and remains a mystery, but some people believe it might have been related to alcohol or drug addiction or complications from decompression sickness
Duffy Fudge was an American Bluefin tuna fisherman, who became a TV personality when he joined the reality-television series called "Wicked Tuna", and then its spin-off "Wicked Tuna: Outer Banks", aired over at National Geographic Channel. He became one of the fans' favorites as the first mate of the Pinwheel Tuna Fishing boat. For two seasons, he supported his captain in manning the boat and catching tuna until his sudden death in 2018, which shocked not only his colleagues, but also the fans of the show.
Duffy Fudge Early Life and Family
Nicholas "Duffy" Fudge was born on 1 August 1989, in Rockingham, New Hampshire USA. His parents, Ronald Fudge Jr. and Judy VanDeVoorde Fudge, raised him and his brother Cody in a moderately comfortable household in Greenland, New Hampshire.
His interest in tuna fishing started at a very young age, as his father and grandfather would take him along to their fishing boat when they would go off to catch some Bluefin tuna off his father's hometown of Gloucester, Massachusetts.
In high school, Duffy had always been athletic, and excelled in any sport that took his fancy, including hockey, surfing and lacrosse. He also developed a keen interest in winter sports, such as snowboarding and skiing, even before he matriculated from Portsmouth High School.
"Wicked Tuna," One of the Most-Watched Cable Reality-TV Series
"Wicked Tuna" debuted on 1 April 2012, on the National Geographic Channel, featuring veteran and highly skilled fishing boat captains and their crews in catching the American Bluefin tuna. The show has aired over the last 10 years, and has been renewed for its 11th season.  Duffy joined the tuna fishing boat called Pinwheel in 2017.
Each fishing boat has an assigned camera crew, to document the fishermen's journey from the moment they leave America's oldest commercial seaport in Gloucester, up to the time tuna fishing season ends, along with all the drama that comes from catching those huge tuna. They even include footage of the captain bringing their haul to the port, to determine the tuna's weight and value. All the boat captains battle it out to get first place, not by how many fish they've reeled in, but by how much they get from the tunas they catch each season. To avoid overfishing, the fishermen are only allowed to use a few tools to catch them, such as rod and reel, fishing hooks, and harpoon. The "Wicked Tuna" fishermen's word to live by is to catch one Bluefin tuna at a time.
His Journey as the First Mate of Captain Tyler McLaughlin
Duffy was known to family and friends as an adrenalin junkie, and would oftentimes take huge risks with his outdoor activities.
He had a solid career in construction, but when he had a freak accident that badly hurt his knee when he jumped over a bridge, he had to switch careers. He found his way back to his first interest, and since he had a wealth of experience in Bluefin tuna fishing, in 2013 he was invited to become part of the reality-TV series called "Wicked Tuna". Fishing had become his major source of income, instead of just a weekend hobby with the family.
His first appearance in the TV show and how he got in
Duffy first appeared on the TV show in episode one of the sixth season. He accepted the First Mate job offer from the captain of the Pinwheel tuna fishing vessel, who happened to be his best friend, Tyler McLaughlin. Captain Tyler has been on the show since the second season and was known to be a young, brash, risk-taker, and some sort of a troublemaker in the "Wicked Tuna" fleet, but he gets the job done. He actually won the top place once and second runner-up twice before Duffy came into the picture.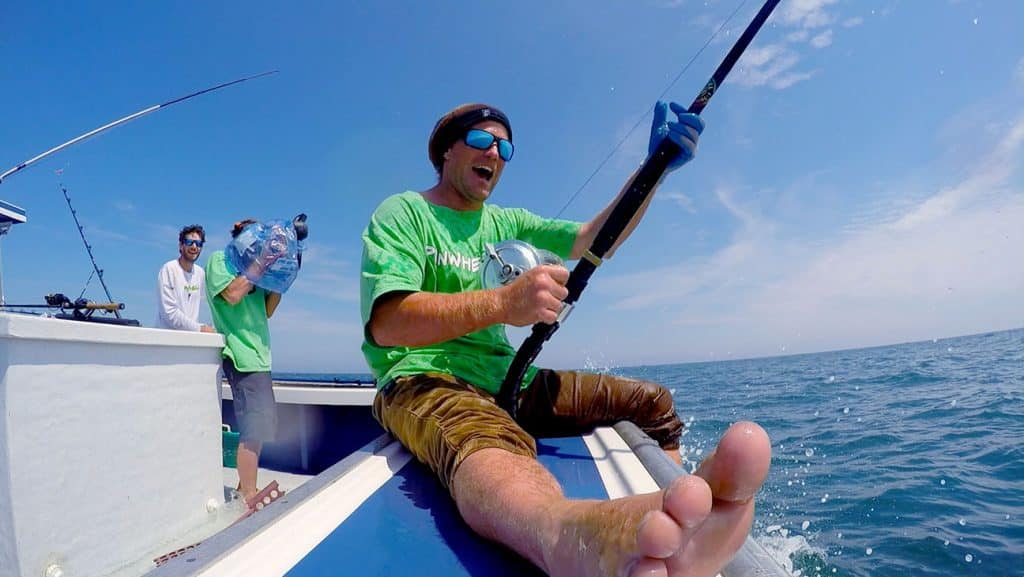 His captain has gone through several first mates over the years, and while he's a good fisherman, he likes to troll people, so not all could stand being on the same boat with him. It seemed that Duffy's tuna fishing experience wasn't the only reason he was hired for the job, but also because he and Tyler knew each other pretty well, so there shouldn't be any problems between them.
Duffy made a mistake that led to a huge fight between him and Tyler
In the ninth episode of the sixth season, Tyler was quite angry when Duffy was late coming to the seaport. Tyler said that it was usually the captain who was expected to come in last, while the crew comes in first to make sure the boat was ready to sail. They agreed that they have to be in the boat at 3:30 in the morning, but his first mate was nowhere to be seen and wasn't answering calls. Duffy arrived two hours later with all kinds of excuses, but Tyler said Duffy should have known better.
Some fans thought that Tyler was a bit petty, since it was still dark when Duffy came in but they didn't realize that it would sometimes take half a day to reach the open sea.
No tuna were taking their baits, and when they learned that their rival FV-Tuna.com had already caught a fish, Tyler was even more pissed-off. The next night, he left Duffy in charge of the bait and the fishing lines as he slept. However, Duffy slept on the job, so Tyler was rather frustrated when he woke-up, because there were no baits for the tuna to bite. They exchanged words; Duffy said that he wouldn't lose any sleep over it as it was common for fishermen to get fatigued. The episode was aptly entitled "Hissy Fit", because according to Duffy, whenever Tyler gets mad he acts like a child and throws hissy fits. He said it was the reason why no crew stayed for long on the Pinwheel boat.
As a memorial for Duffy, we will be having a moment of silence on our Twitter during tonight's episode. Rest In Peace. pic.twitter.com/CW1RIHTHrY

— Wicked Tuna (@WickedTuna) July 23, 2018
Tyler was complaining non-stop, and even mentioned Duffy's family in the issue, which didn't sit well with Duffy. It almost escalated to a physical fight, but they stopped arguing when a tuna bit one of their baits. They caught the fish and happily celebrated the catch. Some fans wondered if the fight was really that serious, or only for TV drama, as they easily made-up as if they weren't trading barbs before they caught a tuna.
Duffy was booted out of the boat but returned after Tyler got into an accident
Tyler had it with Duffy when he was late again in the 15th episode of the seventh season, and this time it was about four hours due to a hangover. Duffy thought he would be able to talk it out with his best friend, just as in the past, but Tyler ordered Duffy off his boat. Tyler set sail to catch tuna, and fans thought that this was the end of their friendship. However, when Duffy learned that Tyler had an accident with the metal handle of the boat's door and cut one of his fingers, he immediately called to check on him.
Tyler had the finger stitched back onto his hand, and even though doctors advised him not to fish, he still sailed to the open sea with Duffy. They caught a huge tuna weighing 564 pounds, valued at $17 per pound, on the last few days of the fishing season, so Pinwheel eventually finished in first place on the board, with 19 Bluefin tunas caught amounting to almost $104,000. That was the last time Duffy was seen on the TV show, except for the tribute given to him in the final minutes of the first episode the following season.
The two had been the best of friends for a long time, and they were there for each other, high tide or low tide. There was even a rumor that when Tyler was arrested in 2016 on misdemeanor charges, Duffy was with him. It was around the time when they were already shooting for the sixth season of "Wicked Tuna", and allegedly, Pinwheel's captain exchanged blows with a guy who was involved with his ex-girlfriend.
They said that Tyler was not on the scene when the police arrived, but voluntarily turned himself in later on. He was out on a $10,000 bail; some fans said some cuts and bruises were noticeable on the faces of both Tyler and Duffy, on some of the episodes of the reality TV show.
Earnings from the show
When the show started, it was reported that the captain and his crew didn't get much from the producers of the show. They were paid $1,500 to $3,000 each episode, but when the show's popularity increased and raked in high ratings, they were paid around $10,000 per episode. Some of its biggest stars such, as the captains of the boats, were allegedly paid as much as $100,000. The first mate of the FV-Tuna.com reportedly has a net worth of $350,000, but he was part of the show for several seasons, while Duffy only appeared in two seasons. He also took home a percentage from the tuna they caught.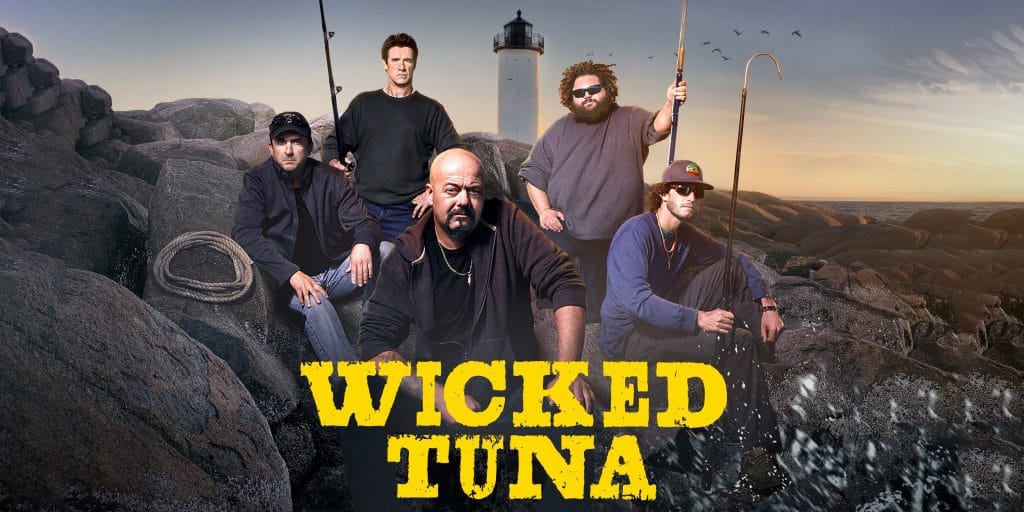 Run-ins with the law
Duffy allegedly had a few run-ins with the law months before his sudden death. In the first week of January 2018, Duffy was reportedly arrested for driving under the influence, and for dealing in as well as possessing prescription drugs. During the court hearing, he entered a not guilty plea on all charges, and the court judge dismissed some of the charges for lack of evidence, but his driving license was suspended for a year.
Duffy was reportedly arrested again for drinking and driving. It would have only been a case of driving under the influence, but he resisted and argued with the police officer when questioned. In March 2018, about four months before his death, the Portsmouth, New Hampshire police department received a call for a possible drunk driving in Islington Street. When police stopped the vehicle, Duffy was caught driving while intoxicated, and with a suspended license.
He crossed a solid line, even having an open container with alcohol inside the vehicle. Duffy was charged with breaking several laws and city ordinances, and remanded in jail for at least a week until he was discharged for a scheduled court hearing. He was later sentenced by a Portsmouth District Court judge to one-year probation, to undergo an Impaired Driver Care Management Program, and his driving license was revoked.
His sudden death and the reason behind it
People were shocked when the official social media account of the show made an announcement on 23 July 2018, tagging the National Geographic Channel and Pilgrim Studios: 'Saddened to learn that Wicked Tuna cast member Nicholas "Duffy" Fudge passed away this week. Duffy was the first mate on Captain Tyler McLaughlin's Pinwheel.'
There was an outpouring of condolences and prayers sent to the Fudge family. His colleagues and the production crew all had good words to say about Duffy.
Captain Tyler was quite emotional, and sometimes couldn't verbalize what he wanted to say about his best friend. In the end, he said that if fishing wasn't his source of income, he wouldn't know how to get past his death. To pay tribute to him, he offered his first tuna catch of the eighth season to the Nicholas "Duffy" Memorial Fund.
The cause of death wasn't disclosed. Everyone was respectful of the wishes of Duffy's family, and kept mum about it.  However, it couldn't be helped that fans and news reporters would be curious. The reality-TV series was even slammed for being suspiciously quiet about it, especially when they made a tribute about him on the show.
Several theories surfaced online but most fans believed that it was probably related to alcohol and drug addiction, since he'd been arrested because of it in the past.
Dedicated to Duffy. His friends. His family. His #WickedTuna legacy. pic.twitter.com/fHZwFwvoht

— Wicked Tuna (@WickedTuna) July 30, 2018
The other theory which was allegedly inferred from his colleagues and people from the fishing community, was that Duffy had probably suffered complications from what they called "the bends", or decompression sickness. Harvard Health Publishing defined it as 'injuries caused by a rapid decrease in the pressure that surrounds you, of either air or water.' Deep-sea divers would mostly get these kinds of injuries if they weren't too careful, but it can also happen to those who engage in unpressurized air travel, or too much exposure in high altitude situations.
Up to this day, the family hasn't released any official cause of his death, or corrected any assumptions. They just choose to remember his positive outlook in life. His mom shared on her Facebook account, that Duffy would tell everyone, 'Life is good, people are good, don't say negative things about anyone.'
Obviously, Duffy is sadly missed!