'The Last Alaskans' was a documentary-style reality television series, which debuted in May 2015. Due to high demand and exponential interest from fans and viewers, the series soon moved from Animal Planet to Discovery Channel. The series follows the day-to-day lives of several families living in the Arctic National Wildlife Refuge of the far North-eastern reaches of Alaska, documenting their survival in the harsh, unforgiving often freezing wilderness.
It aired for four seasons, reaching 36 episodes in the few years it enjoyed success, with the last episode airing on 29 January 2019. Ending so abruptly left the many fans and followers of 'The Last Alaskans' hoping for a new instalment, as the intriguing lives of 'The Last Alaskans' captured the fascination of numerous followers.
Without producing exaggerated drama, and keeping things as real as possible, the producers created a series that contrasted modern reality television. The realism of how the 'Last Alaskans' survive, usually by trapping animals, hunting, and doing their best to farm the wild terrain, compelled the audience to stay tuned and follow their progress. Add to it the drama of real dangers, which includes wild animals such as bears and wolverines roaming the lands, extremely cold and long winters, and hazardous weather, and one would had a reality series that provides exceptional entertainment.
Sadly, though, the series stands the possibility of having come to an end, but it certainly wasn't because it lacked viewers.
In fact, thousands of fans were upset when they heard the news, and banded together in the hopes of convincing Discovery Channel to renew 'The Last Alaskans' for at least another season.
Although the show only aired for a few short seasons, the cast nonetheless profited from their appearances. What else should one expect of an incredibly popular show? Yet, the question many fans still seek an answer to is how much did the cast of 'The Last Alaskans' earn for each episode, and how did it influence their wealth?
Terminated But Not Forgotten
Following the conclusion of the fourth season in 2019, one of the cast members, Ashley Seldon, unofficially informed viewers of 'The Last Alaskans' cancellation. Responding to fan questions on her personal blog, Ashley wrote that the production company responsible for creating 'The Last Alaskans', Halfyard Productions, contacted the cast to inform them about the show's termination.
Ashley expressed her hopes that production might continue, but unfortunately things didn't look favourable for the cast of 'The Last Alaskans'. She hoped that another production company, and perhaps a channel, could resume filming.
However, Ashley reminded fans that members of the cast were still under obligated restrictions to Discovery Channel; basically, their contracts would prevent them from appearing on any new show.
Of course, fans didn't take the news well, and despite awaiting an official response from Discovery Channel, they didn't take Ashley's answers lightly. Disgruntled fans joined forces and drew up a petition they presented to Discovery Channel, demanding that production of a fifth season should continue. The petition gained a lot of interest, and with more than 20,000 votes, fans hoped that Discovery Channel would answer their pleas.
However, more than a year passed since the season four finale, and Discovery Channel is yet to give an official explanation. Undoubtedly, the global pandemic hampered fans' efforts, and might have snuffed all their hopes of 'The Last Alaskans' return. Sadly, no news about a renewal of the show has reached the public, and as such, fans don't expect a new season of 'The Last Alaskans' any time soon.
Survival Salaries
Uncovering the details of 'The Last Alaskans' salaries proved difficult, as for some unknown reason, Discovery Channel and its affiliates were reluctant to release this information. The most likely reason might be because the producers were concerned that viewers might change their opinion about the cast's circumstances.
After all, if fans learned that the cast earned significant compensation,for their appearances, it would dilute the dramatic value of their survival.
Hunting fish has never looked so good. #TheLastAlaskans pic.twitter.com/G7rZd67pVM

— Discovery Channel UK (@DiscoveryUK) May 28, 2017
However, after some digging and inquisitive research, certain gossip sources revealed that the cast in fact did earn substantial compensation for their participation in the show. These sources claimed that leading cast members including Heimo and Edna Korth, Bob Harte and Ray Lewis, earned $3000 per episode.
Members who were not part of the main cast, but had recurring roles in the show such as Charlie Jargow, Ashley Seldon, and the Nelson family, earned at least half of that ($1,500) per episode. Further investigations also uncovered that the average annual salary earned by any reality star or actor under contract by Discovery Channel amounts to $56,000, with of course certain exceptions.
Considering that 'The Last Alaskans' only aired for four seasons with a limited number of episodes, it doesn't seem likely that the stars earned the equivalent salary of other shows' cast members, but Discovery Channel may have provided additional compensation. Keep in mind, though, that these figures might be inaccurate.
Regardless, most of the cast members earned money by other means, which include fur trapping. The fur trade greatly depends on the hunter's success, but if done right, could be very lucrative. Some cast members also participated in other reality programs, which undoubtedly added to their overall wealth. As such, each cast member's fortune should involve individual discussion.
Heimo and Edna Korth
Born in Wisconsin on 17 April 1955, Heimo Korth moved to Alaska in his early 20s, when he fell in love with both the lifestyle and the local landscape. In the beginning, Heimo travelled to Alaska as an enthusiastic hunter, then during one trip to Yupik, he met the love of his life, Edna.
Tired of working in the stressful environment of Wisconsin, where he made a living as a welder, Heimo decided to settle along the Coleen River in the National Arctic Wildlife Refuge. There Heimo raised his family, providing for them by hunting, fishing, and trapping. In due time, Heimo became a survival expert too, whose life soon captured the fascination of the author, James Campbell.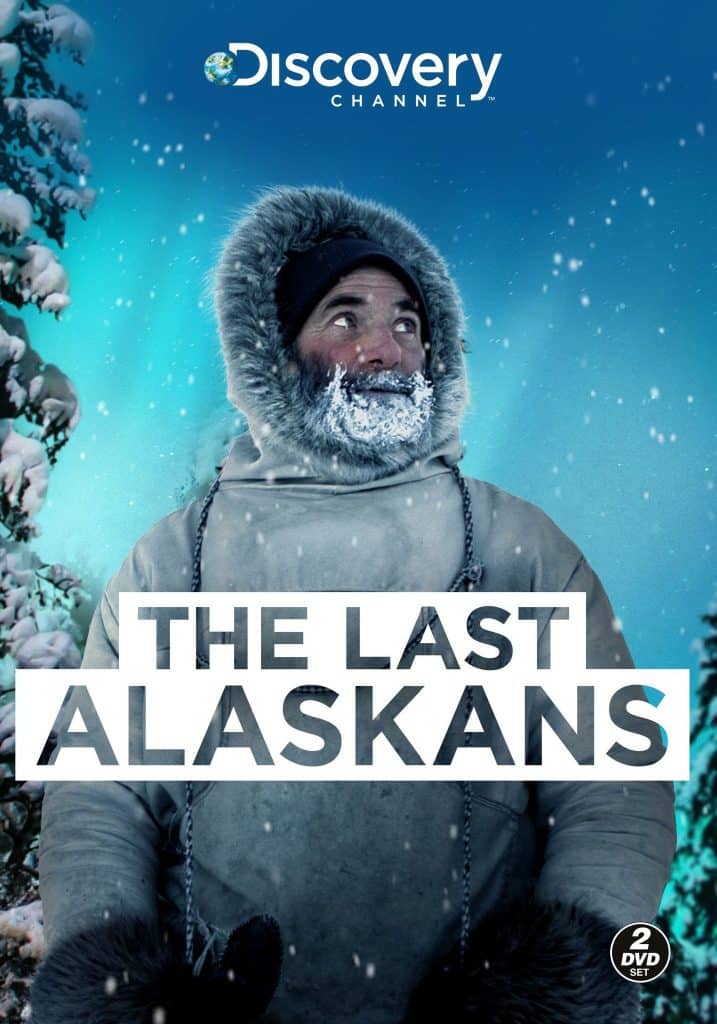 In 2004, Campbell published 'The Final Frontiersman', a book dedicated to telling Heimo's story and gaining an insight into the lifestyle and exploits of the last inhabitants of the National Arctic Wildlife Refuge. The book's critical success gained Heimo enough exposure to feature him as a star attraction of the documentary 'Surviving Alone In Alaska', the documentary that would later inspire the creation of 'The Last Alaskans'.
Edna, born 25 January 1954, has lived all her life in Alaska, and is a native of the small Alaskan village, St Lawrence. Heimo and Edna have raised four children, most of whom remained anonymous and did not appear in the show, and have long since moved out of the house. Edna provides a lot of support for her husband, even helping him with hunting and fishing.
Together, they've lived and survived the harsh lands of the wildlife reservation for more than thirty years, moving between the several cabins they built along the Coleen River. Aside from appearing in 'The Last Alaskans' and 'Surviving Alone In Alaska', Heimo also featured in a documentary centred on aviation in dangerous landscapes, entitled 'Flying Wild Alaska'. Heimo and Edna also featured in 'Braving Alaska' after para-rescuers came to their aid during a snowstorm that threatened their lives.
They once more became a featured subject, of the novel 'Warrior's Creed', after appearing in 'The Last Alaskans'. Through Heimo's various exploits, which include reality television features and fur trapping, he's amassed a modest fortune estimated at a net worth of $150,000.
Edna also adds her share to their wealth, providing income from sales of her hand sewn products.
She has an account on Ebay, and promotes her products on social media platforms. Edna's addition to the family wealth amounts to an estimated net worth of about $100,000.
Bob Harte
Born 23 January 1951, former cast member Bob Harte was one of the oldest inhabitants of the National Arctic Wildlife Reserve. Sadly, in July 2017 Bob passed away after losing his battle with cancer. He spent most of his life as a self-reliant survivor, born into an Alaskan family that lived off of the waters. Bob's father, Vernon Harte, was a lifelong fisherman, and taught Bob and his siblings everything they know about survival.
As such, Bob never adapted to living in lively, modern towns, and as a result of his wild and free spirit, Bob dropped out of college and backpacked to Alaska. Upon his arrival, Bob acquired permission to live in the Arctic refuge, and ever since then survived the cold wilderness by fishing, trapping and hunting.
We are deeply saddened by the loss of Bob Harte. He was a unique soul that left us too soon. #TheLastAlaskanshttps://t.co/EWW8CF9VnB pic.twitter.com/Cm7lkohN8J

— HalfYard Productions (@HalfYardTV) July 26, 2017
Here he also met his future wife Nancy, with whom he raised three children, daughter Talicia, and sons Traver and Steve. Bob survived the Alaskan wilds for more than forty years, and in that time had plenty of dangerous encounters and close brushes with death. From wild animal attacks, aeroplane and snowmobile accidents, to falls and accidental gunshot wounds, Bob survived them all.
Unfortunately, even the toughest of survivors could fall prey to a disease like cancer, and although it seemed for some time that Bob might survive that as well, he later relapsed. In the end, after fighting hard his entire life, Bob succumbed peacefully in the company of his daughter, granddaughter, and ex-wife.
His memory will live on in the hearts of fans and his loved ones as a tough survivor and loving family man.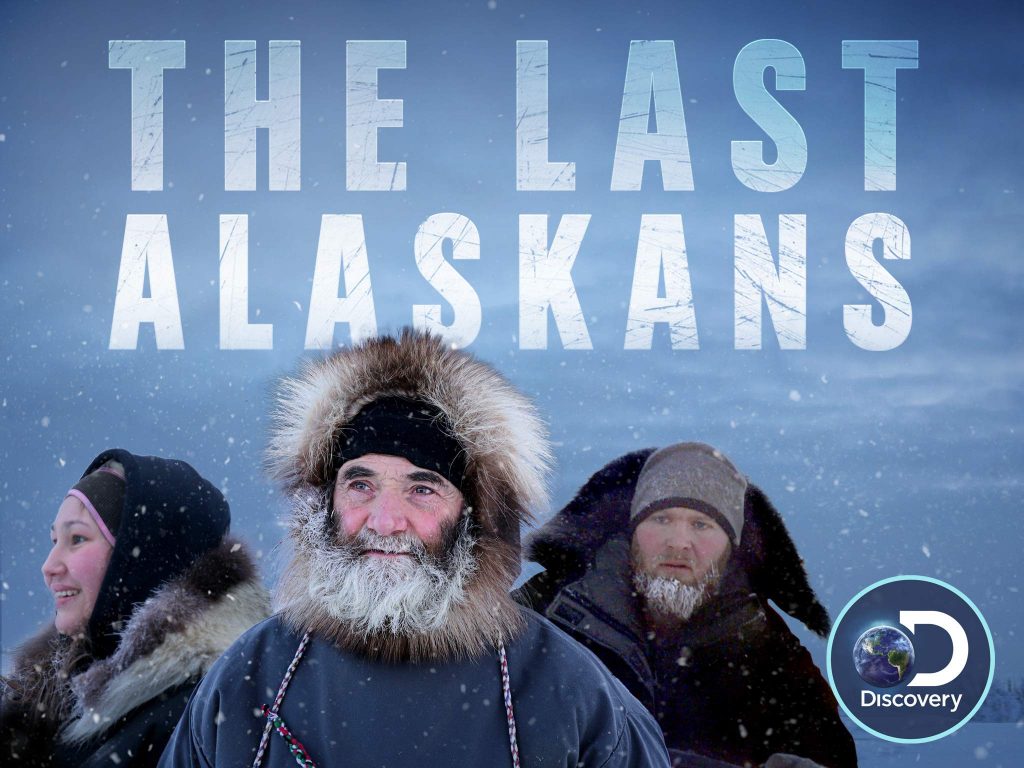 Bob drew his main source of income from years of trapping and selling furs, and towards the end of his lifetime, made a few extra pennies from his appearances on 'The Last Alaskans'.
By the time of his unfortunate parting, Bob's life fortune amounted to an estimated and quite impressive $600,000, proving that he might have been the most successful trapper in the entire Arctic Refuge.
Charlie Jagow
Charlie Jagow was a later addition to the cast, and among all of the survivalists living in the National Arctic Wildlife Refuge, Charlie is hands-down the youngest. Born in 1998 in Fairbanks, Alaska, to parents Dawn and Paul Jagow, Charlie grew-up with the comforts of modern technology and amenities. Despite his up-bringing, he proved on the show that he is a natural at surviving in the Alaskan wilds.
Charlie's sister, Joanna works as a nurse at the local Fairbanks Memorial hospital. He attended Lathrop High School, but his enduring love for the local forests and landscape took his life in a different direction far out of town. From a young age, he enthusiastically explored the local area, practising trapping with his pack of hunting hounds, and as such often worked as a local guide for international hunters.
Soon after turning twenty, Charlie applied for his Arctic Refuge residency permit, and became the youngest resident currently living in the National Arctic Wildlife Refuge. He is also among the few residents with a pilot's license, and shortly after building his cabin on the reserve grounds, he earned his outfitters permit too.
Charlie sources an income from trapping, outfitting and acting as a guide.
His ambition in the short time he's spent in the refuge thus far, earned him a surprising amount of wealth. Despite being only 23-years-old, his net worth stands at an estimated $200,000. Of course, his appearance on 'The Last Alaskans' and the compensation he earns from it helped add to his wealth.
Ashley Seldon
Ashley Seldon was one of the latter cast members to join 'The Last Alaskans', but unlike her co-stars, she and her family only spent six to eight months living in the Arctic Refuge. During what time she gets off from trapping, raising turkeys and chickens, garden farming, and being mother, Ashley dedicates herself to a blog in which she shows her followers the ins and outs of a naturalist lifestyle.
Despite her presence on the web, Ashley has little patience for technology, and doesn't even own a mobile device.
A lot changed for #TheLastAlaskans last night. (You can watch the game changing season finale here: https://t.co/iQNrejBPXB) pic.twitter.com/eBytkFvXLX

— The Last Alaskans (@LastAlaskans) May 18, 2017
If their efforts at surviving off the land do not prove to be enough, Ashley and her husband Tyler, accept odd jobs in the local town of Fairbanks. Together with the earnings they make from appearing on 'The Last Alaskans', the Seldon family's net worth stands at an estimated $150,000.
Krin and Scott Nelson
Krin Nelson is the youngest daughter of the Korth family, and as such spent most of her life in the Arctic Refuge. Heimo taught her and her other siblings everything they know about survival. She married Scott Nelson, a former marine and professional trapper, with whom she has a son named Colby.
Colby happened to have been born on the same date as his grandfather, Heimo, on 17 April 2017. Together the family survives by trapping and fishing, and it seems that Krin will inherit her parents' residential rights to stay on the lands of the Arctic Refuge.
Aside from earning money by appearing in 'The Last Alaskans', and selling fur on the local markets, Krin also worked as a firefighter. The Nelson family's accumulated net worth stands at an estimated total of $250,000.
According to most reports, Krin earns more than her husband for appearances on the show, mostly because of her relations with Heimo and Edna Korth.
Despite earning money from their appearances on 'The Last Alaskans', the situations and dire circumstances that many of the Arctic Refuge residents find themselves in are real and remains a struggle.
Sadly, we might not see any more of their adventures on television, but know that despite the absence of cameras, their survival continues. Perhaps we might now look back with a greater appreciation for all their efforts of braving the cold and dangers of Alaska for our entertainment, although admittedly their choice.