• Kelsey Kreppel is an American YouTuber and social media star.
• She was born in the USA and is a Libra.
• She is most known for her eponymous YouTube channel and is dating fellow YouTuber, Cody Ko.
• She enjoys spending time in the park with Cody, watching movies, and going to the beach.
• Her net worth is estimated to be over $200,000.
Who is Kelsey Kreppel?
Kelsey Kreppel was born in the USA on 24 September 1993 – her zodiac sign is Libra and she holds American nationality. She's a YouTuber and a social media star, who's probably known best for her eponymous YouTube channel which she launched on 11 December 2014, which is today subscribed to by close to 800,000 people, and numbers over 56 million views of all her videos combined. Kelsey's mostly focused on uploading videos which depict her everyday life –  her most popular video "Met Gala 2019 Fashion Review" has been watched over 2.7 million times since 10 May 2019.
Kelsey's also popular for being the girlfriend of Cody Ko, a famous Canadian YouTuber and social media star.
i try to do my hair and look stunning the entire time!! pic.twitter.com/z3KnavGL29

— Kelsey Kreppel (@KelseyKreppel) April 1, 2020
Early life, family and college
Kelsey belongs to the group of the most secretive YouTubers, as she hasn't shared any details concerning her parents or any siblings she might have. She hasn't disclosed the exact place of her birth, but it's known that she grew up in California.
She enjoyed going to school mostly because she was liked by her peers for her sense of humor, as well as for her clumsiness. Aged 10, Kelsey tried running backwards at school, tripped, fell and broke her wrist; she has stated that this was one of her most embarrassing moments in life. She attended a local high school at which she was mostly interested in playing sports; she matriculated in 2011.
Kelsey hasn't spoken of her further education, but it's widely believed that she attended a college from which she obtained her Bachelor's degree in 2015.
Career before YouTube
Before she decided to become a full-time YouTuber, Kelsey was a pre-school teacher who enjoyed working with children, and at which she worked for around two years.
Kelsey's also popular for her Instagram account, which is today followed by more than 650,000 people, while she's uploaded over 360 pictures most of which have been taken during her everyday life. She launched her Twitter account in July 2011, and has since gathered over 120,000 followers – she tends to tweet once a month. Her Facebook page is followed by only around 250 people.
Kelsey's a TikTok star too, with close to 400,000 followers and over 3.2 million likes of all her videos combined. These mostly feature her dancing and lip syncing, while her boyfriend can also often be seen featured in her videos.
Love life and dating
Kelsey and the YouTuber Cody Ko have been dating since 2017 – the two haven't shared details of how and where they met, but it's widely believed that they first began chatting on the internet, and then met after around three weeks.
The two moved in together several months into their relationship, and have since collaborated on numerous videos, and been featured in each other's Instagram pictures.
It's also been reported that they planned to launch a collaborative YouTube channel, but have come to the conclusion that they wouldn't have enough time to take care of both the collaborative and their personal channels.
Neither Kelsey nor Cody have spoken of any other people they had perhaps dated before meeting each other, so as of May 2021, Kelsey's dating Cody Ko, hasn't married and doesn't have children.
Hobbies and other interests
Kelsey and Cody like to spend their spare time together in a park close to their home. They usually take a blanket to sit on and some food, and many pictures taken during these picnics can be found uploaded onto their Instagram accounts.
They are both dog-lovers, and have a pet dog which can also be seen featured on their Instagram accounts.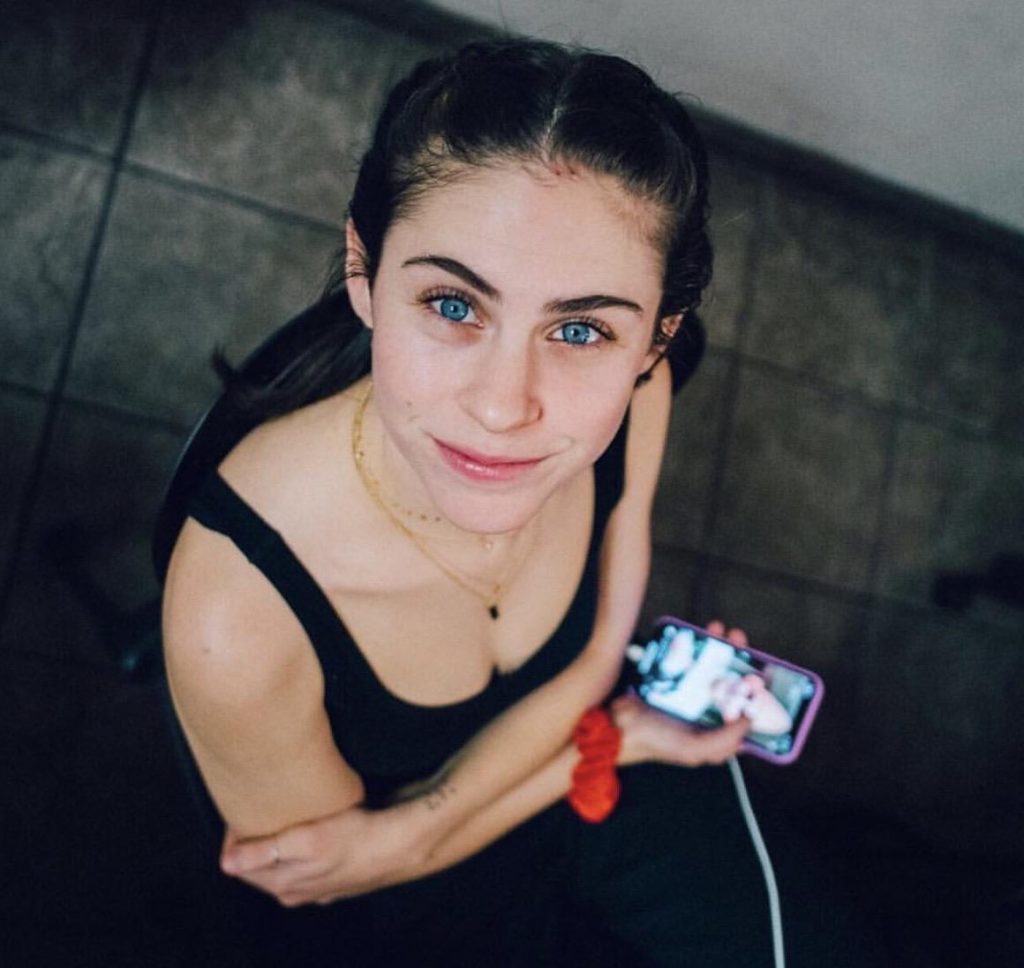 Kelsey likes to be at the beach even if it's not summer, as she simply enjoys being close to the ocean.
She's physically active, and has a couple of training sessions at the gym each week, while she occasionally works out together with Cody.
In her spare time which is usually late at night, she likes to watch movies starring her favorite actress Kate Winslet, such as "Titanic", "The Eternal Sunshine of the Spotless Mind" and "The Reader".
Age, height and net worth
Kelsey's age is 27. She has long brown hair and brown eyes, her height is 5ft 6ins (1.67m) and she weighs around 128lbs (58kgs). As of May 2021, her net worth has been estimated at over $200,000, while her boyfriend Cody's net worth is reputedly over $3 million.
Who is her boyfriend Cody Ko?
Cody Michael Kolodziejzyk was born in Calgary, Alberta, Canada, on 22 November 1990 – his zodiac sign is Sagittarius and he holds Canadian nationality. He's known best for his YouTube channel which he launched on 30 May 2014, which is today followed by over 5.5 million people, and has amassed more than 1.1 billion views of all his videos combined. These videos mostly feature him reviewing various things such as movies, restaurants and hotels, and he also often shows his everyday life. Cody's most popular video – "THAT'S CRINGE: Girl Defined Edition" – has been viewed more than 27 million times since 28 March 2018.
Cody was raised in Calgary alongside his sister Krista, by their father Greg who's a Canadian cyclist and who holds a couple of world records on recumbent bicycles, and their mother Helen Kolodziejzyk who's a housewife. Cody became interested in computers while attending a local high school, and upon matriculating in 2008, he enrolled at Duke University from which he obtained his Bachelor's degree in computer science in 2012.
In early 2012, he made the application "I'd Cap That" for iPhone which allows its users to add captions to their photos. In May of the same year, the App Store named his app 'Free App of the Week' as it was downloaded by more than four million people.
It was eventually bought by Iddiction,  and Cody was then invited to work for the American entertainment company Fullscreen as their senior iOS developer.
Following his job at Fullscreen, Kelsey became active on the now-defunct social media network Vine, and became very popular thanks to his short comedy videos. After the network was shut down he began using YouTube, and started collaborating with Noel Miller – the two men then co-launched the channel "Tiny Meat Gang" on 16 October 2017, which is today subscribed to by close to one million people, and numbers over 76 million views of all their videos combined. Cody and Noel have also turned it into a podcast, as well as a band which released its debut extended play (EP) "Bangers & Ass" on 15 December 2017, while their second EP followed on 20 December 2018 entitled "Locals Only". They were signed to Arista Records in the second half of 2019.