• Rie McClenny is a 40-year-old social media personality and food video producer
• She has a net worth of close to $1 million, largely acquired through her career as a food video producer
• She moved to the US to pursue her professional career and worked at various restaurants
• She produces videos for BuzzFeed Tasty, and has a self-titled YouTube channel with over 500,000 subscribers
• She is married to Blair McClenny and they have a son named Hugo Mirai
Who is Rie McClenny?
Rie McClenny was born on 19 November 1980 under the zodiac sign of Scorpio in Japan. She is a 40-year-old social media personality and food video producer, probably best recognized for working for BuzzFeed Tasty food. She is also known for running her self-titled YouTube channel with over 500,000 subscribers, while her videos have amassed almost 10 million views. She is also active on her official Instagram account too, on which she has more than 440,000 followers.
How rich is she, as of now? Rie McClenny Net Worth
As of early 2021, Rie McClenny's net worth is close to $1 million, acquired largely through her successful career as a food video producer. She has also increased her fortune through involvement on the social media scene as a YouTube star and video monetization.
Early Life, Parents, Nationality, Ethnicity
Rie McClenny spent her early years somewhere in Japan, where she was raised by her father, who worked as a train driver, and her mother who was a nurse.
Information about their names hasn't been revealed to the public yet, and it's also unknown whether she has siblings or not. Rie holds Japanesse nationality, and belongs to the Asian ethnic group.
Career Beginnings
Rie McClenny migrated to the United States to pursue her professional career, and according to her LinkedIn account, she landed her first job as a sales consultant at Korin in New York City, where she worked there from 2010 to 2014. Concurrently, Rie attended the International Culinary Center, from which she completed her education in Culinary Arts and French Culinary in 2014.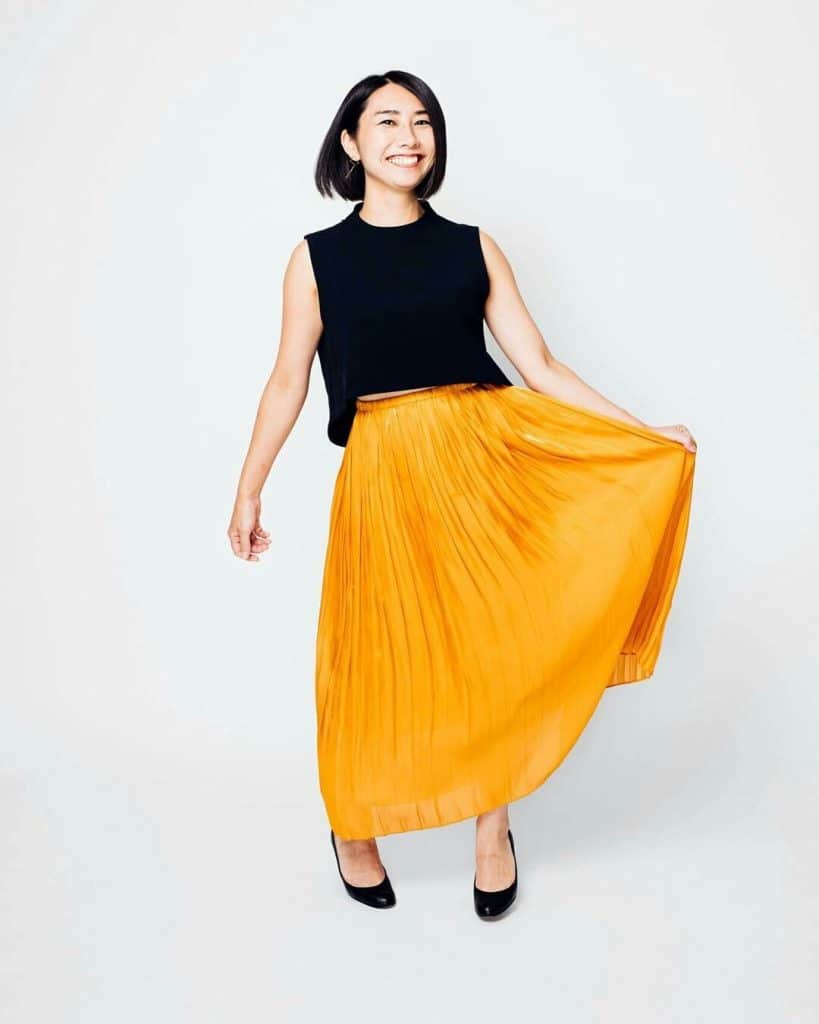 Thereafter, she moved to Los Angeles, California, and took a job as a Chef de Partie / Pastry cook at the wine bar Rusting Canyon. After working there until November 2015, Rie served as Chef de Partie at another wine bar and restaurant named A.O.C. until July 2016.
Rise to Fame as a BuzzFeed Tasty Food Video Producer
In April 2016, Rie McClenny started to serve in the position of a food video producer for BuzzFeed Tasty, and has so far produced over 100 videos for the website, and additionally has even produced videos for Tasty Japan, and has also made appearances in various shows.
In 2018, she competed in the Tasty cooking and baking show "I Draw, You Cook", losing out to Alix Traeger in two episodes of the first season, abut eventually won against her and Katie Aubin in the show's second season.
During the same year, she also appeared in the Tasty show "Eating Your Feed", and then hosted her own Tasty show on YouTube entitled "Make It Fancy".
In the following year, she made an appearance in the final episode of the first season of Tasty's reality show "Making It Big", when chef Alvin Zhou made her a giant 120-egg omelet. She then featured in the third episode of the show's second season, when Zhou made her a 30-pound S'More.
Popularity as a Social Media Star
Concurrently with producing videos for BuzzFeed Tasty, Rie McClenny creates and produces videos for her own YouTube channel.
Although she launched her self-titled account on 16 May 2016, Rie didn't upload her first video, entitled "How I Got Hired At BuzzFeed", until March 2019. She usually shares videos of her favorite recipes, but also films Q&A videos through which she interacts with her fans. Some of her most popular videos are "I Made A Giant Party Pie + My Big Announcement!", "I Made Alix A Surprise Birthday Cake", and "My Pregnancy Journey".
Rie also runs her official Instagram account, under the username 'thedessertsnob', which she uses to promote her projects.
Appearance and Vital Statistics
Rie McClenny has long dark brown hair and dark brown eyes. She stands at a height of 5ft 6ins (1.68m), her weight is around 150lbs (68kgs), and her vital statistics 34-26-35. Her bra size is 33C, her dress size isn't available, and her shoe size is 6 (US).
Personal Life
Rie McClenny is a married woman; her husband is Blair McClenny, a software engineer by profession. The public isn't aware of how long they 've been together, but according to their Facebook profiles, Rie and Blair tied the knot on 30 June 2011. The couple welcomed their son they named Hugo Mirai on 19 March 2020. The family of three currently resides in Los Angeles, California.