• Wilbur Soot (real name William Patrick Spencer 'Will' Gold) was born in Suffolk, England on 14 September 1996.
• He is a YouTube star, musician and editor of the YouTube channel 'SootHouse', with over 1.3 million subscribers.
• He is active on multiple social media platforms, and is a Twitch star with 2.33 million followers.
• Wilbur has created the popular YouTube series 'Skyblock Randomizer', and has released an album, 'Your City Gave Me Asthma', in 2020.
• As of February 2021, Wilbur is 24 years old and his net worth is estimated at over $800,000.
What is Wilbur Soot's real name?
William Patrick Spencer 'Will' Gold – known professionally as Wilbur Soot, was born in Suffolk, England, on 14 September 1996 – his zodiac sign is Virgo and he holds British nationality. He is a YouTuber and a musician, who is perhaps known best for his YouTube channel "SootHouse", which he launched on 16 April 2017. It's today subscribed to by over 1.3 million people, and numbers around 240 million views of all his videos combined. The channel is used by eight YouTubers, who mostly upload comedy content, with Wilbur serving as the editor.
Early life and education
Wilbur was raised an only child in Brighton, East Sussex, as his family moved there not long after he was born.
He hasn't shared any details concerning his parents, although he has recently uploaded a picture of them onto his Instagram account. Wilbur is still living with his mother and his only concern seems to be her confiscating his PlayStation 5!
He became interested in YouTube while attending elementary school, and launched his first channel aged 11 on 4 January 2008 called "Settings66" – there are 20 videos uploaded onto it, while it's today subscribed to by close to 6,000 people. Wilbur enrolled at a local high school in 2010, and around the same time launched his second YouTube channel – "Minecraft and Donuts" – with his then-friend Sophie. The two only uploaded videos related to the popular video game "Minecraft", and then stopped when Sophie went into hospital to undergo surgery.
The channel was then abandoned for two years, until Wilbur stated that he was back, and that Sophie will no longer be featured in the videos; however, no additional content was afterwards uploaded onto the channel. On 25 February 2013, he launched another channel, "ALittleBritOfWill" onto which he uploaded seven videos before abandoning it.
Upon matriculating in 2014, Wilbur enrolled at Sussex Downs College, from which he graduated with a Bachelor's degree in editing and post production in 2018.
Wilbur's career
Wilbur can be seen featured in many videos uploaded onto other people's YouTube channels. On 16 December 2018, he created an alternate reality game (ARG) found on the channel "JackSucksAtLife", which has since finished and hasn't been solved.
Wilbur and a few other YouTubers launched the server SMP Earth, which is a map of the Earth, and in the server one can buy entire countries, claim lands and forge alliances. It was already being developed when Wilbur stepped in, at a time when the team wanted to abandon the project, as they believed people wouldn't be interested in playing in the server, however, Wilbur persuaded them to go on with the idea. In the game, he's created the faction Newfoundland, and is known as 'the social butterfly'.
He has created the popular YouTube series "Skyblock Randomizer", which today counts two seasons. In the series, Wilbur plays the game "Minecraft" with the special mode "Skyblock".
He has a second YouTube channel called "Wilbur Music", which he launched on 24 November 2017 ,and is today subscribed to by close to 430,000 people.
There are nine videos currently uploaded onto the channel, including several songs from his album "Your City Gave Me Asthma" released in 2020. Wilbur is perhaps known best for his three comedy songs "I'm In Love With An E-Girl", "Your New Boyfriend", and "Internet Ruined Me" in which he mocks the 'simping' culture.
Twitch star
Wilbur started live-streaming on Twitch on 9 December 2017, and has since spent 394 hours (16.4 days) streaming, and has gathered over 2.33 million followers and over 10.2 million views of all his livestreams combined. He has an average of 15,000 viewers per stream, while his highest recorded number of concurrent viewers is 215,211.
He has spent around 242 hours playing the game "Minecraft", 60 hours just chatting with his fans, and close to 21 hours playing the game "Among Us", which has just recently become popular.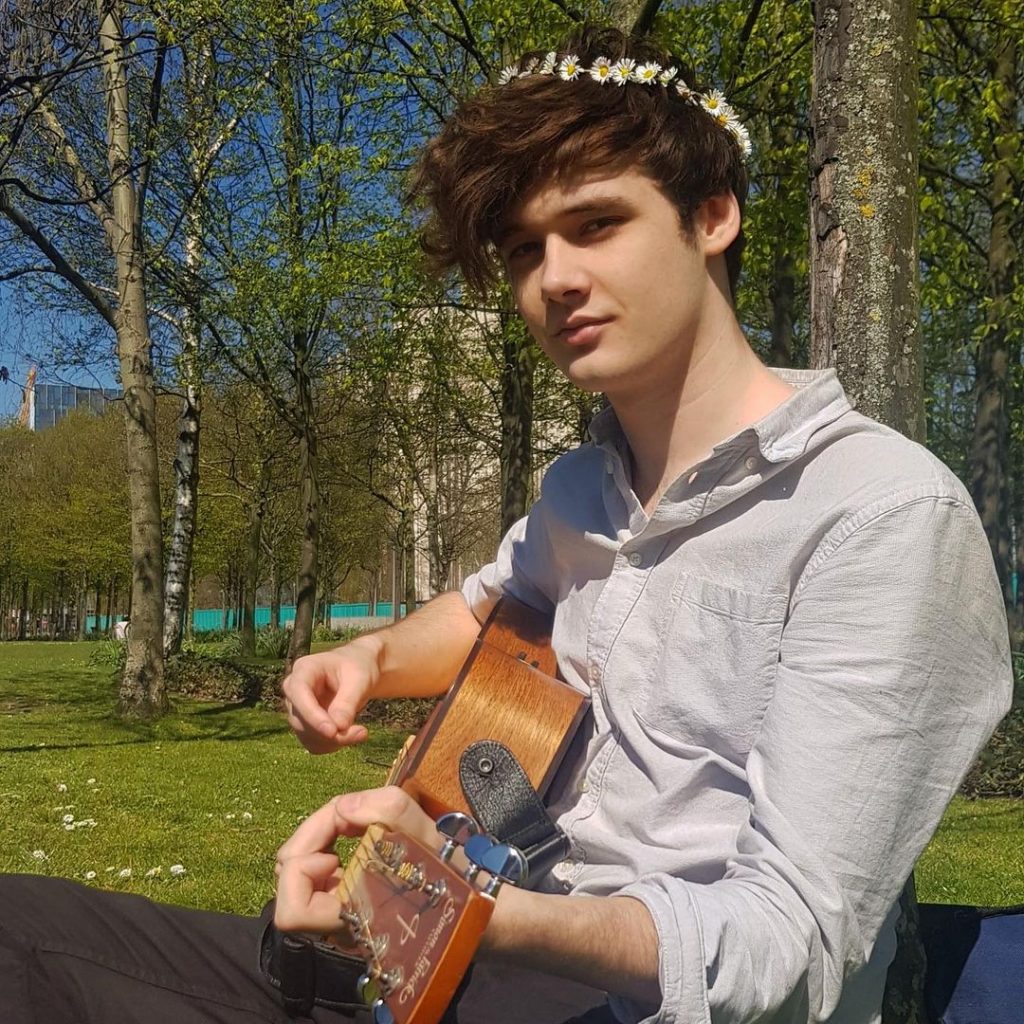 Wilbur has also livestreamed while playing the games "GeoGuessr", "Rust" and "Rim World".
Social media presence
Wilbur is active on Instagram, and has uploaded around 70 pictures, and is currently followed by more than 1.5 million people – most of his pictures have been taken during his everyday life. He launched his Twitter account in November 2013, which is today followed by more than 1.7 million people, and he usually tweets around once a week; however, Wilbur hasn't tweeted since 30 December 2020. His Facebook page is followed by close to 7,000 people.
He is a TikTok star too, having gathered close to two million followers, while his account numbers over 5.8 million likes of all his videos combined.
Love life and girlfriend
Wilbur is quite secretive when it comes to his love life, and hasn't spoken about any girls he might have dated, however, both he and the German YouTuber Nikita 'Niki' Nihachu have hinted that they might be romantically linked.
They appeared in the virtual dating game-show "Rajjchelor" which is something of a virtual version of the reality series "The Bachelor" – Wilbur eliminated all the female contestants but Niki. They matched, and the two then started creating videos and live-streaming together. In early 2020, Wilbur travelled to Germany to visit Niki, however, neither of the two have confirmed that they are actually in a relationship. Many fans have asked Niki whether or not she is dating Wilbur, to which she's responded that she doesn't know!
As of February 2021, Wilbur appears to be single, hasn't married and doesn't have children.
Hobbies and other interests
Wilbur is interested in geography, and in his video "A Geography Nerd Plays Geoguessr", he calls himself a 'geography nerd'.
He is interested in accents, and claims to be able to figure out where someone's from just by listening to them speak.
Wilbur is also keen on learning languages, and has recently started to learn Dutch because he likes the Netherlands.
He loves to listen to music, and his favorite performer and band are JackStauber and Crywank.
Wilbur was six years old when he was diagnosed with anxiety, and took medications for several years before his mother decided he had overcome it, and was ready to stop using meds. He is also a hypochondriac, meaning he is in constant fear of having or developing a disease.
In his spare time, he enjoys watching superhero movies starring his favorite actors Robert Downey Jr., Chris Evans and Ryan Reynolds, such as "Iron Man", "Captain America: The Winter Soldier" and "Avengers: Infinity War".
Age, height and net worth
Wilbur's age is 24. He has short brown hair and brown eyes, his height is 6ft 5ins (1.98m) and he weighs around 196lbs (89kgs).
As of February 2021, his net worth has been estimated at over $800,000.