'Mountain Men' is a reality television series that documents the lives of several individuals who chose to live by the traditions of mountain men, and follows their daily activities as they survive in the rough conditions of various mountain areas across the United States. Traditionally, the lifestyle gains support from the old fur trade, but most mountain men still live by self-reliance.
Their lives depend heavily on hunting, fishing, trapping, and other means of basic survival, as they conquer the everyday challenges of the rocky wildlands. The people depicted in History Channel's 'Mountain Men' continue to live by these traditions, and since the show's debut in May 2012, the intriguing lives that these people lead have pulled a large audience.
While the show may portray that most of the mountain men live hard lives, getting by only on the resources they forage from the land, viewers would unfortunately be mistaken if they believed this to be the whole truth.
The show accurately depicts the lifestyle choices that mountain men make, such as social isolation and living without modern amenities, however, many of the stars of 'Mountain Men' are far richer than the show portrays, as some live off the allowances provided by business ventures and other lucrative investments. Not to mention, the cast of 'Mountain Men' receive considerable compensation for their appearance in the show; so of course, made many viewers question, how rich are the cast of 'Mountain Men'?
Eustace Conway
Eustace Robinson Conway IV is a prominent star of 'Mountain Men', whom viewers met for the first time back in 2012, when the series premiered on History Channel. He has been a part of the cast ever since, and he also appears as the subject of 'The Last American Man' written by Elizabeth Gilbert.
Eustace lives on a 1000-acre piece of land, known as Turtle Island, found in The Blue Ridge Mountains of the North Carolina parts of the Appalachian Mountain Range.
There, he lives off-grid, surviving as a hunter and trapper, but according to 'Mountain Men' his only source of income is the profits he makes from selling firewood, making use of ancient techniques to harvest the wood he sells.
Born in Columbia, South Carolina, on 15 September 1961, Eustace left his paternal home at the age of seventeen to live in a tipi secluded in the woods. Despite assuming the life of a mountain man, Eustace graduated from the Appalachian State University of Boone, North Carolina, with a Bachelor's Degree in Anthropology and English. Throughout the show, Eustace has fought legal battles about disputes concerning his property.
One dispute involved a neighbour, whom Eustace claimed lived on his property. The state filed the other dispute against him after discovering that several buildings on his property didn't adhere to specified building codes. However, the state dropped their case against him once the local Governor signed a bill that excluded primitive structures from the required codes.
Aside from earning profits from the sale of firewood, Eustace also makes a living by teaching basic survival skills to visitors of Turtle Island. Since appearing on the show, Turtle Island has gained a lot of exposure, and has become a popular attraction among fans and viewers of 'Mountain Men'.
As such, Eustace's net worth is far higher than many would think, especially as he also earns compensation for his participation in the show – the average salary of a 'Mountain Men' cast member some expect at $10,000 a month, however, veteran stars such as Eustace are expected by some to earn much more.
Producers of the show haven't as yet released any official statements about the compensation offered to cast members. Regardless, as of early 2020, Eustace possesses a net worth estimated at over $200,000, although some sources claim that he could possibly be a millionaire, with a net worth of about $2 million.
Nothing has been revealed of his tax returns, or even if he submits them annually.
Marty Meierotto
Marty Meierotto was in the original cast of 'Mountain Men' from the first episode, and remained until he left the show in 2019, following the eighth season of the series'Mountain Men', to focus his attention on his family.
Marty was a skilled archer, trapper and hunter who spent most of his time in the Revelation Mountains of Alaska, and made a living by selling various furs. During most of his appearances, Marty lived alone in the wild tundra, but once brought his family onto the show so they could experience the lifestyle choices he made long ago. His wife, Dominique, and daughter Noah, usually stay behind in the small Alaskan town of Two Rivers where they make their home.
Born in Northern Wisconsin in 1960 into a naturalist family, Marty spent his entire adult life living the traditions of mountain men.
As such, even his precise birthdate and place of birth remain a mystery, since the traditions of self-reliant survivors hardly care to keep a record of such details.
Marty's father taught both him and his brother the arts of survival, and everything he knows, Marty learned from the family patriarch. Aside from hunting and trapping, Marty is also an excellent cabin builder, and can construct bear-proof cabins. He also served in the Alaskan Fire Service, for which he worked as a smoke-jumper and pilot for more than 30 years.
Marty makes most of his money selling furs, which many might consider a lucrative trade, but for some it can prove to be an incredibly difficult choice of wealth. However, with years of experience and the knowledge of a veteran to guide him, Marty has made a success of his chosen trade.
He mostly hunts for beaver fur, though admits that building traps close to the water poses many dangers.
Not only do trappers have to be careful of thin ice, but flooding could also destroy their traps, making all their effort for nought. Lynx pelts are also on Marty's list of preferred catches, which sell for the same price as Beaver fur, earning anything up to $200 per pelt, and maybe even more when in high demand.
Marty also hunts for Martens, and in a given season could catch up to 25, which sell for $100 per pelt. The hardest catch, though definitely worth it, are wolverines. According to Marty, these animals are incredibly tough, and tend to break free of most traps built, no matter how durable.
Like Eustace, some believe that Marty earns a monthly salary of $10,000 for his appearance in the show. Through a lifetime of trapping, hunting, and his participation in 'Mountain Men', he's accumulated a net worth estimated at over $250,000.
Tom Oar
Tom Oar is perhaps one of the most intriguing characters in 'Mountain Men', who was part of the original cast.
Tom made his first appearance during the premiere season, remaining part of the cast until retiring in 2018.
Tom began his career as a rodeo performer in his early twenties, and supported his cowboy lifestyle by hunting and trapping. Following his exploits in the rodeo circuit, Tom began a career as a professional tanner. However, he later decided to live the life of a mountain man, and moved to the western regions of Montana where he settled next to the Yaak river with his wife Nancy.
They sustained their off-grid lifestyle by hunting and trapping, but when old age finally caught up with them, the pair decided to retire to Florida.
Most of Tom's fortune comes from his and his wife's appearance in 'Mountain Men', with only a little fortune stashed away from the time Tom spent as a cowboy. Other than that, Tom also makes a living selling handmade knives and self-tanned moccasins. His products feature collectable Elk antler handles, but finding his products might be difficult.
Living off-grid means that he has no access to online marketing or sales, and he still sells his items the old fashioned way. Unfortunately, since he retired it would be hard to find any of his products, unless bartered from a collector.
According to certain sources, Tom earned up to $5,000 per episode, and his current net worth stands at an estimated $200,000. However, Tom admitted that he never made more than $20,000 a year before appearing on the show. Living self-sustained and off-grid doesn't cost much, and as such, he never had to earn a lot of money.
Rich Lewis
Rich Lewis and his pack of hunting dogs joined the cast of 'Mountain Men' during the second season, but unfortunately after the sixth season, Rich retired from the show, claiming that he was too old to keep doing the show. Rich and his wife Diane, live in Montana's Ruby Valley, where Rich makes a living as a hunter.
Rich specialises in tracking and hunting local mountain lions which threaten the safety of the local ranchers. As the only hunter in the region, he makes a lucrative living from his trade, aside from which, he also encountered a pack of wolves.
Most of Rich's life before the show remains a secret, but inquisitive fans uncovered that he was born somewhere in Idaho. The reason why he chose to live as a mountain man remains as much a mystery as his childhood, but it's clear that he simply loves living self-reliant and off-grid.
No one knows what it would cost to hire his service to rid your grounds of a mountain lion or pack of wolves, but it all depends on the circumstances. One thing is certain though, his services, and that of his prized hunting hounds, are not cheap.
Despite relying mostly on what the land provides, Rich accumulated a considerable fortune in his lifetime, though some might consider it came at high costs. During many of his hunting expeditions, Rich suffered the loss of one, or at times more, of his dogs.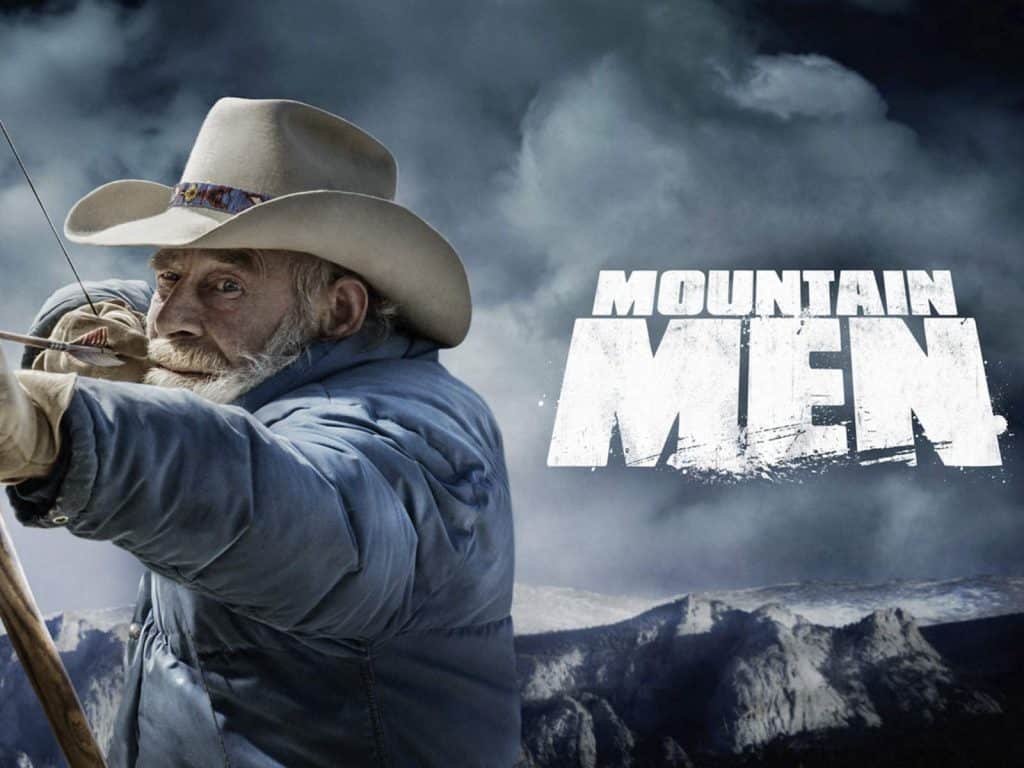 Coupled with the compensation Rich received for his appearances on 'Mountain Men', he made a fortune some sources estimate at over $300,000.
Charlie Tucker
Charlie Tucker featured on 'Mountain Men' during the second and third seasons of the show, and has not returned since then. He resided in the Great North Woods outside the town of Ashland, Maine, where he practised fur trapping. Born in Maine, Charlie initially got to know the local wildlands as a logger, but soon fell in love with the mountain man lifestyle, and decided to live off-grid in his self-built cabin.
Despite his appearances on the show and his admiration for the lifestyle, Charlie maintained contact with the outside world due to his business investments. Charlie is still the owner of a logging company, which aside from his trapping endeavours, provides him with an affluent income.
Of all the stars featured on 'Mountain Men', Charlie is among the richest, with a net worth estimated at around $500,000. The greatest part of his fortune comes from his logging business, and for the better part, fur trapping only seems to be a hobby.
George Michaud
Although George Michaud only appeared in 'Mountain Men' for a single season, he nonetheless captured the fascination of many viewers due to his intriguing way of life. Unlike many of the other mountain men, George specifically lived by the traditions of ancient Native-Americans.
Not only did he camp on the banks of the Snake River in a traditional teepee, but he survived off the lands of the Teton range in Idaho by using the old techniques of trapping and hunting exploited by Native-Americans. Michaud's father introduced him to the lifestyle when he was still a young boy, and since then he fell in love with the off-grid traditions.
However, despite living secluded and free, George accumulated a rather healthy fortune. Most of the money he made through the years came from selling handmade traditional products, but much like Oar, one can find his products only at Mountain Men conventions.
From all the profits, added with the compensation he earned for appearing in 'Mountain Men', George has earned an estimated net worth of over $100,000.
Kyle Bell
Kyle Bell joined the cast of 'Mountain Men' in 2014, appearing for the first time with his son, Ben, during the third season. The Bells live on 45,000 acres of hunting grounds in the Cimarron Valley of New Mexico, from which they operate a lucrative hunting business called Folsom Outfitters.
Of all the stars on 'Mountain Men', Kyle can be considered the most successful. His leading source of wealth comes from the guided tours he offers, which include hunts for Elks, Bears, Buffalos and Wild Turkeys.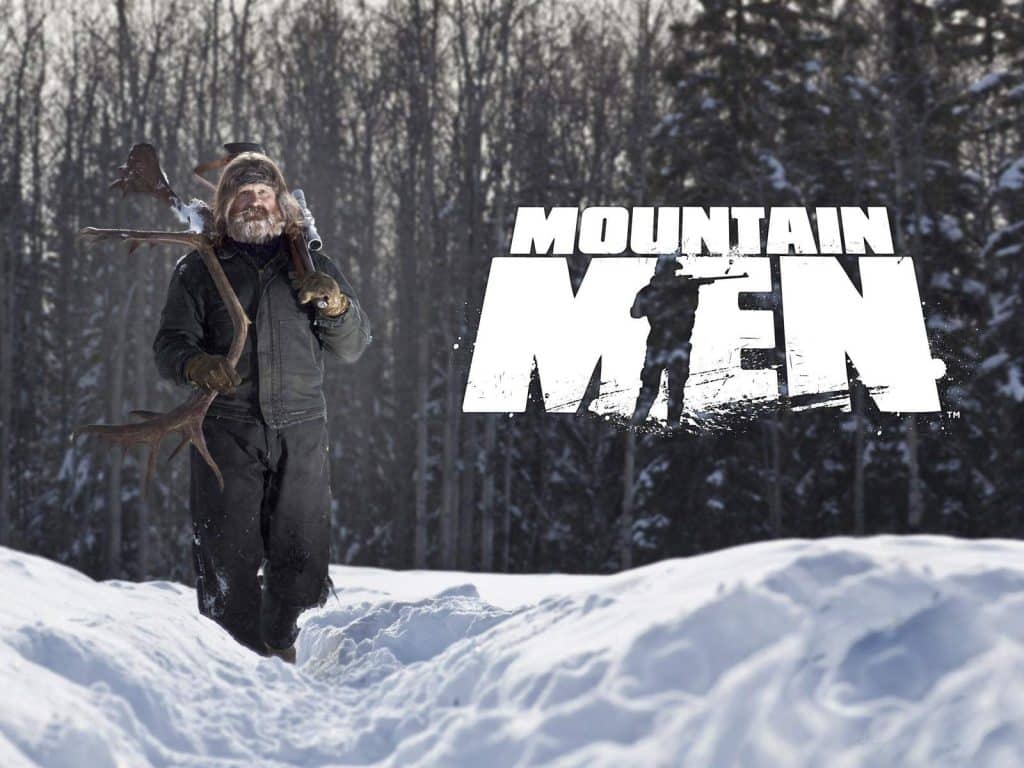 Due to attaining an excellent reputation as a successful hunter and guide, one can expect to cough up for any of the tours he has on offer. However, the expenses include lodging, daily meals and paying for the processing of your hunted trophy, as well as ensuring that your hunt will end successfully and safely.
The average cost of a guided hunt starts at around $7,000 but excludes the fees for the required hunting license.
Adding to Kyle's already lucrative exploits the earnings he made with his appearance on 'Mountain Men', and considering the exposure Folsom Outfitters received, it comes as no surprise that the Bells' net worth stands at an estimated $3 million.
The list may not include all of 'Mountain Men's stars, but covers the wealth and riches of the most prominent and successful cast members. With many of the stars now retired, the production needed replacements, and as such, many of the new faces may not have accumulated enough wealth to earn themselves a mention on this list.