• Scotty Kilmer is an American automotive enthusiast and auto mechanic who has achieved fame through his YouTube channel.
• He started his career by writing a book and appearing on a local CBS affiliate radio station show.
• He has over 4.3 million subscribers on YouTube and has won a Regional Emmy Award.
• He is married with two sons and has an estimated net worth of $14.5 million.
• He has a variety of hobbies, including motorcycling and podcasting, and has pigs as pets.
Who is Scotty Kilmer?
Scotty Kilmer is an American YouTube star, writer, automotive enthusiast and auto mechanic, who has achieved fame by advising people on what used cars to buy, and how to fix minor car issues themselves. So far, he's amassed more than four million subscribers on his official YouTube channel.
Age, Early Life, Parents, and Education
Scott Michael Kilmer was born on 2 October 1953 under the Libra zodiac sign, in Niagara Falls, New York State USA to John Kilmer and his wife Shirley Kilmer. Scotty's father and grandfather were both auto mechanics, and when he turned 14, Scotty began showing interest in cars and repairs. He started spending more time at his grandfather's mechanic shop, so learning about cars from an early age.
Scotty attended York University in Toronto, Ontario Canada, and later enrolled at the University of Illinois, Urbana-Champaign, from which he obtained a master's degree in Anthropology. Scotty decided to go for a Ph.D., however, before finishing his doctorate, Scotty quit and focused on becoming a mechanic.
Career Beginnings
Scotty has come a long way to be the YouTube star he is today. He started as a help in his grandfather's mechanic shop but as his interest increased, Scotty started writing the book that incorporates his knowledge. In 1994 the book was published under the title "Everyone's Guide to Buying a Used Car and Car Maintenance". His wife stood behind his efforts and supported him along the way.
Once his book was published, Scotty attracted the attention of the Houston Chronicle and appeared on the front page; further, Scotty was called up by the producers of the local CBS affiliate radio station KHOU, and in a deal, Scotty received his own show on cars – "Crank it Up with Scotty". The show lasted for ten years until 2004, and in which he would talk with the audience about minor automotive problems, offer opinions on vehicle engineering, and other items. He won the Regional Emmy Award for Outstanding Interactivity.
Three years later, Scotty started his YouTube channel, and the first video "How to get car answers from an expert auto mechanic", was uploaded in 2007.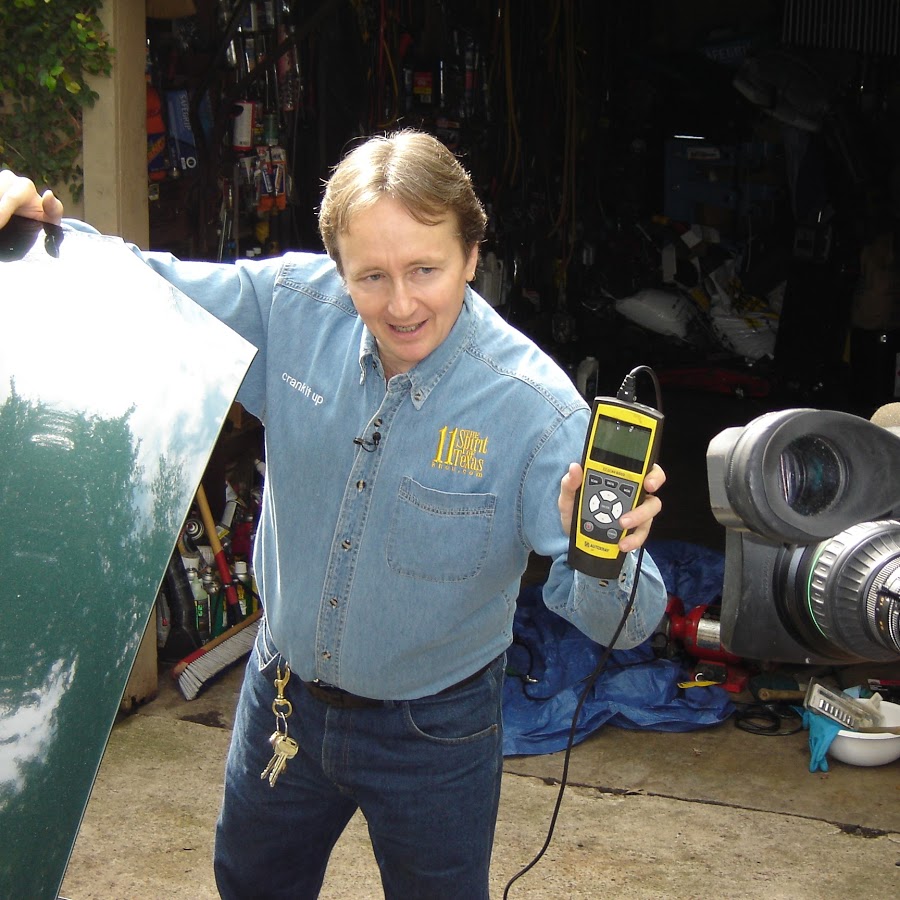 He continued to make videos familiar to car enthusiasts and those who want to learn more about the automotive industry. Already established in the automotive community, this was just another way for Scotty to showcase and share his knowledge. His first video to reach over a million views was "How to Fix Car AC (the Easy Way)", which encouraged him to continue making similar videos.
Rise to Prominence
Gradually, more and more people would follow Scotty, and as a result, the number of his subscribers has increased, today numbering over 4.3 million subscribers on his YouTube channel, and more than 1.4 billion views.
Some of his most popular videos include "5 Things You Should Never Do In an Automatic Transmission Car", which has been viewed more than 18 million times, then "Top 4 Dumb things Not to do to Your Car", with 7.4 million views, and "5 Used Cars You Should Buy", which has been viewed around seven million times, among numerous others.
Throughout his YouTube career, Scotty has created a number of video series, including giveaway videos, auto repair, and a Q/A section.
Not everyone loves Scotty and his way of showcasing automotive-related content, mainly because of his voice which has been described as being able to 'skin your back', and his way of presenting things. Nevertheless, Scotty has a bright future ahead of him as his fans are still growing, and he also has his own clothing line, such as T-shirts that read "You Can't Fix Stupid" or "If you want it done right… Do it Yourself".
Personal Life, Wife, Marriage, Children
Scotty doesn't hide his personal life and is a married man. His wife is Leslie Kilmer, a fifth-grade teacher, and the two have been married since 1979. The couple has two sons, Riley and Wyeth – the latter is a Chief Engineer in Bravo Company of the US Army's 101st Airborne.
How Rich is Scotty Kilmer? Net Worth
As of mid- 2021, Scotty Kilmer's net worth has been estimated to be around $14.5 million, earned largely through his successful career as an online content creator, but also as a car mechanic, since he's continued his practice of repairing cars, despite his success as a YouTuber.
Appearance and Vital Statistics
This prominent internet celebrity has light brown hair, though turning grey in recent years, and has blue eyes. He stands at a height of 5ft 10ins (1.78m), while he weighs approximately 187lbs (85kgs). His vital statistics are unknown, though he has an average figure.
Hobbies, Interests, Facts
In addition to repairing cars and dispensing useful advice, Scotty has several other interests. He's keen on motorcycling, and is very proud of his Triumph Thruxton.
He also owns a 1994 Celica and a 2007 Toyota Matrics. In addition to his YouTube channel, Scotty also hosts the podcast "Car Talk" on Thursdays and Saturdays.
Scotty has one of the most polarized YouTube channels, and many car enthusiasts haven't taken him that seriously. His voice and perky personality have contributed to him being one of the most hated YouTubers with car content, alongside Car Blondie and others.
Nevertheless, Scotty has proven his skills, and remains one of the most viewed YouTubers with car content, and his popularity continues to grow.
His most hated car is the Chrysler TC, while he also isn't fond of Mercedes-Benz, while he claims that Toyota vehicles are the best.
Scotty is quite fond of animals and has pigs as his pets. Different from other car enthusiasts, Scotty isn't a collector, and doesn't own a vast collection of classic cars. He has stated that he just repairs them for other people, and that those cars just take up the precious place. Scotty currently lives in Clarksville, Tennessee, and his most recent "Here's Why Car Prices are About to Double" is yet another review and advice-filled video by Scotty, made just a few days ago.