• Classic cars have a beauty and charm that is hard to ignore.
• Wayne Carini and his crew on "Chasing Classic Cars" show the entire process of searching, restoring and selling classic automobiles.
• Wayne Carini has an estimated net worth of $20 million, due to his appearances on the show as well as owning various businesses.
• He is passionate about cars and has been involved with various charities and organizations related to autism research.
• His favorite car is a 1954 Italian Hudson that he was able to buy after years of persistence.
The beauty and charm that classic cars have is hard to ignore for almost everyone. That same appeal is what keeps attracting people to buy old automobiles, whether it be for personal use or for collectible purposes.
That's when Wayne Carini and his crew on "Chasing Classic Cars" do their job by showing the entire process from searching and restoring to selling or auctioning classic automobiles. Besides that, it's hard not to find the show appealing for its sincerity, knowing that sometimes things can either go well or badly at the end of each episode.
This entire mix of wholesomeness and superbness is the reason "Chasing Classic Cars" has been on TV for over a decade, leading fans to not only enjoy the show for what it is, but also for its expert host Wayne Carini.
So, who is he and how much money does he have? Keep with us to learn details about Wayne's finances, personal life and even more!
Wayne Carini's Net Worth
There's no way to know how much Wayne Carini does earn for his appearances in "Chasing Classic Cars". However, judging by the salaries earned by other reality stars from series alike, we can assure that he probably earns $5000 per episode.
Due to that, we can estimate that Wayne has a net worth of $20 million, as of mid-2021. If said number comes as a surprise for you, that's because you're forgetting Wayne is more than just a reality star, but also a successful businessman. He's the owner of F40 Motorsports, Carini Carozzeria, and Continental Auto Ltd, which are all based in his native Connecticut.
Of these shops, the one that seems to be the most profitable is F40 Motorsports, considering it's from there that Carini usually buys and sells the most wanted, exclusive classic cars. If you visit the business website, you might find that they offer a variety of automobiles for sale, though of course, you need to have several thousands of dollars to afford one of those.
Who Is Wayne Carini?
You might know Wayne Carini from what you've seen of his work in "Chasing Classic Cars", but in reality he's a man with several decades of experience when it comes to cars.
Back when he was a child, he worked under his father's guidance in a car repair shop. Granted, the job wasn't exactly the best way of spending someone's childhood, but his time there taught Wayne not only the basics on cars and restorations, but also awakened his passion for automobiles, especially the old ones.
Nonetheless, if we have to mention a car fabricator Wayne loves the most, there's only one right answer. Wayne's fervent and long-time love for Ferraris started when at nine years of age he went on a trip in a 1960 Rosso Chiaro.
His strong appreciation for the italian car fabricator became deeper and obvious when he later visited the house of the famous race driver Luigi Chinneti, who was his father's friend and owned many Ferraris.
Since then Wayne continued on a long path in the car repair and restoration field, which was only put on hold when he moved away from home to attend college. After graduating, Wayne wasn't successful in his goal of working as a teacher, resulting in him returning home to work in his father's shop. It was right then that Wayne remembered his temporarily-forgotten love for Ferraris, leading him to search for the guidance of Francois Sicard, who was one of the most renowned Ferrari mechanical experts in the country. This was the starting line of the path that would lead Wayne to the great success he has nowadays.
Wayne's got the inside scoop on tonight's season premiere of CCC.
9/8c on MotorTrend TV or stream the premiere + next week's episode NOW with the MotorTrend App https://t.co/wx9bTdftAs

— Chasing Classic Cars (@cccars) March 20, 2019
Debut On TV
Wayne's debut on TV dates back to long before "Chasing Classic Cars" premiered in 2008. However, the way he caught the attention of the entertainment world indeed seemed like a trick of destiny.
It actually happened in 2006, when The New York Times interviewed Wayne, and readers got to know the inspiring story of how he was so smitten by a 1954 Hudson Italia back in his youth, that he relentlessly chased the same car until he finally bought it decades later. Said story took the attention of Jim Astrausky, the then-executive producer of Essex Television Group Inc. and a former journalist, who thought Wayne was perfect for a television show. That's how Wayne was cast to make a few appearances in shows such as "The World's Most Expensive Cars" and "Monterey Week".
After that, it wasn't long until he got his own show, though he humbly didn't exactly know if such an idea was going to be successful: 'I'm trying to figure out what I do so special that would be entertaining on television', Wayne told the news website Stuff.
Despite his doubts, it's clear that Astrausky was right about him. Throughout the decade "Chasing Classic Cars" has been on air, millions of people in the US and other countries around the world have been captivated by Carini's personality and passion for cars, his shop's stunning restorations, and each little piece of history that every car inherently has with it.
Personal Life
Wayne Carini is very careful when it comes to his privacy, and as such, he isn't keen about revealing on TV too many details about his personal life, or on his social media accounts.
Nonetheless, there are a few things related to his family that we know.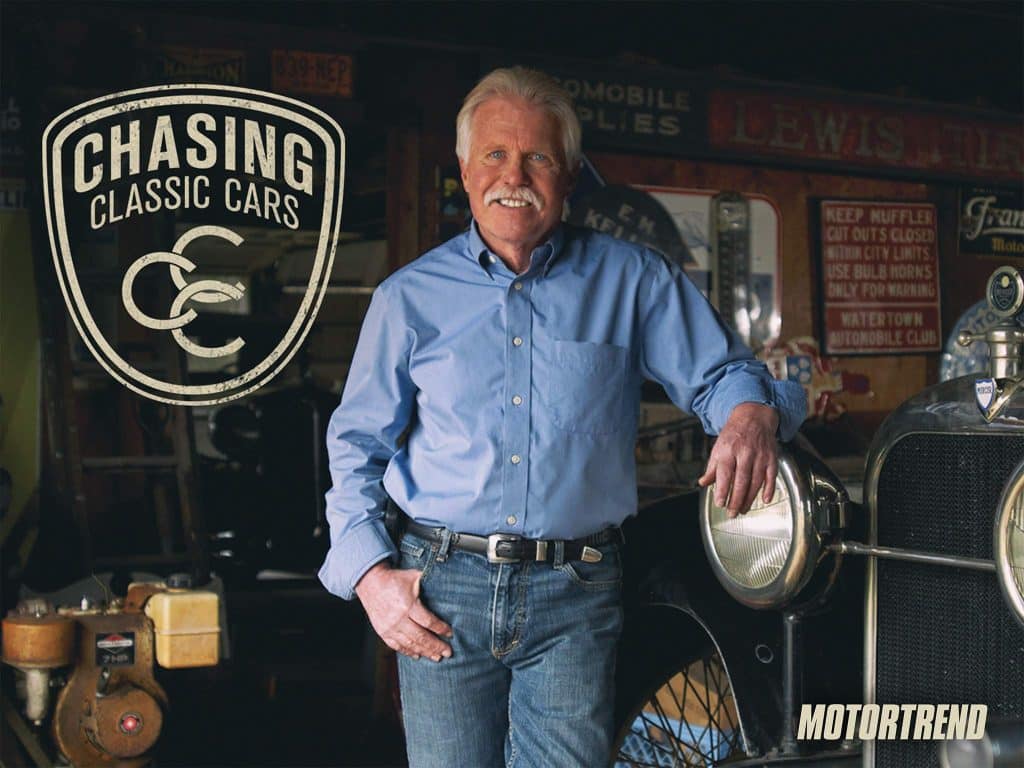 First of all, he's been married for over four decades to Laurie Carini, with whom he's welcomed two daughters, Kimberly and Lindsay. It's also known that his family house was actually built by him, and has been his home for thirty years.
Curiously, Wayne's relationship with his late father Bob Carini was quite complicated. Although Wayne worked for him during his youth, apparently those weren't the best times for him: 'There were two ways to do things. His way or his way', he told The Hartford Courant in 2012.
Although it's more than hinted that father and son weren't always on good terms, Bob was the reason Wayne developed such a great passion for automobiles. Bob especially encouraged Wayne's love for Ferraris, which was the reason they often took part in family trips to see the Italian brand's car exhibitions.
Staying away from the family business for several years for college was probably what Wayne needed to rediscover his love for cars. That's also possibly why his father offered him partial ownership of his shop after Wayne returned home, leaving him with a free pass to pursue his greatest passion, which was the reason they were able to fix their relationship.
Philanthropy
Wayne Carini is mostly recognized for his fame on TV and his work ethic, but the most inspiring thing about him is definitely his philanthropic labor as a contributor to a variety of autism research organizations. The reason he's so involved with this cause is that his daughter Lindsay was diagnosed with this condition in early childhood, something that both inspired him to support said organizations, but also led him to educate himself regarding the topic.
With the help of his businesses, Wayne has been able to race in many fund-raising events, including the Klingberg Vintage Motorcar Festival, in which he has been acting as a grand marshal since 2010. His dedication is something the audience of "Chasing Classic Cars" can testify to, as some of these events have been showcased in several episodes of the series.
Other instances on which Wayne's charitable work has spoken for itself has been his support of Autism Speaks, an organization he has donated several cars to for auctioning, including the rare SILA Bimbo Racer V12 from 1956.
All of these acts of goodwill from Wayne are part of his humble character that everyone loves about him. The better part is that he does it without wanting anything in return, saying: 'What's important to me is making sure my daughter is taken care of for the rest of her life'.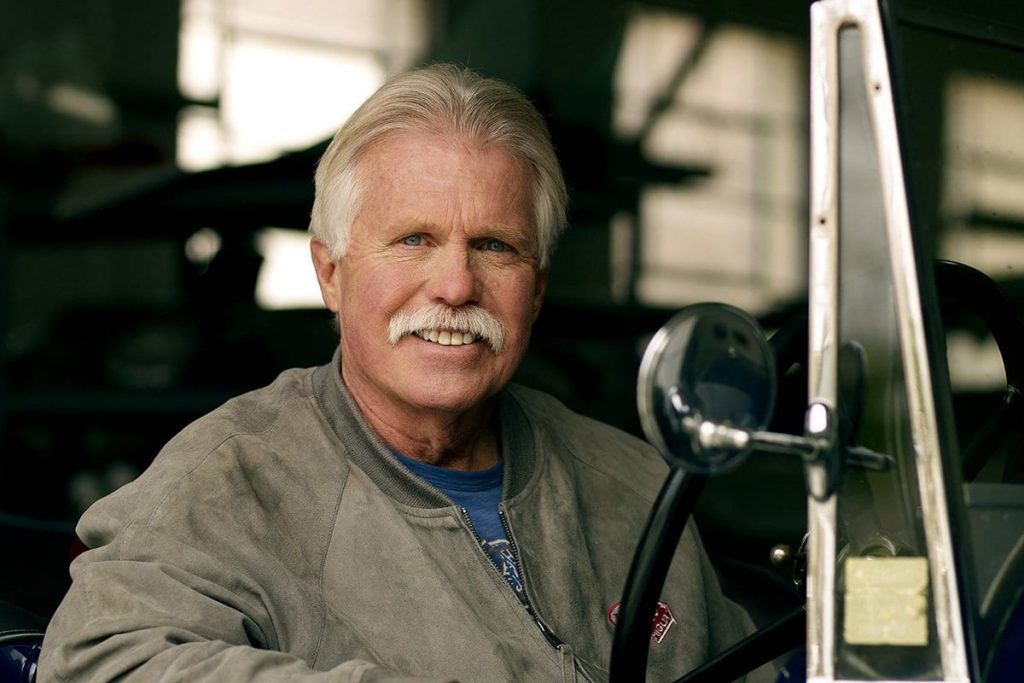 His Businesses
Wayne Carini owns various businesses, and it's important to clear up any misconceptions regarding what these are all about.
F40 Motorsports does the buying and selling deals. The shop usually buys classic and modern cars and finds the best clients for them, also offering several types of financial help from third party companies for leasing or buying.
Meanwhile, Carini Carozzeria specializes in the restoration part of each classic automobile that enters Wayne's garage. That leaves Continental Auto Ltd. to take care of the repairing part only, admitting both new and old cars into it.
Besides that, in 2017 Wayne Carini launched his first car care product line Carini Collection with McKees37, a brand owned by Wayne's personal and long-time friend Bob McKee. Impressive, isn't it?
The Show's Best Cars
It's not an easy task to say which are the best cars that have crossed the threshold of F40 Motorsports' garage. However, we can at least manage to identify some the most well looking, rare, expensive, or even the weirdest of them all.
Starting with a memorable car, it's necessary to mention the Packard Model 905 from 1932 that belonged to US President Franklin Roosevelt. Granted, the auto just needed some adjustments to be put on the road again for a public event, but it was iconic nonetheless. Following this concept, next is the Davis Divan from 1948. Admittedly, the car's design is truly a sight to behold and hard to find elsewhere; this particular automobile was initially brought to Wayne Carini in purple, but the new green paint job he put on it managed to keep the classic appeal the car originally had.
It's hard to say which is the most beautiful-looking car ever showcased in "Chasing Classic Cars", though at least we can mention a couple that fit the criteria, such as the Buick Roadmaster from 1949, and the Ferrari 365 P Tri Posti 1960, both of which preserve their original white paint after Wayne restored them.
The most expensive car that Wayne has ever showcased in the series is the Shelby Cobra USRRC from 1994, sold for over $1 million, followed by a Stutz Series K Bearcat that was sold at auction for nearly $600,000. There's no doubt that these cars were valuable in many ways, but their price tags truly speaks for themselves.
Wayne Carini Favorite Car
Which would be the favorite car of a man who knows almost everything about classic automobiles? The answer is more obvious than you might think!
https://www.instagram.com/p/COoKuiAF6e8/
Wayne Carini has a long list of cars he prefers for their design or comfort, but the car he loves the most is surprisingly not a Ferrari as you probably thought, but a 1954 Italian Hudson he was completely caught by back in the 1960s, and before you ask: Yes, it's the same car he was interviewed about in 2006 shortly before a TV producer discovered him!
He first spotted the Italian Hudson in his father's autoshop when the then-owner Raymond Robinson brought it there after it was partially damaged in an accident. Although keeping in touch with Robinson wasn't difficult, convincing him to sell the car was a failed task for a long time. Robinson rejected Wayne's offers until his unfortunate death in 1984, when the car passed to Robinson's sister's hands, who also didn't want to sell it.
What leads a man to be so persistent after so many rejections? Wayne knows why: 'Another one wouldn't have the history. That's really important to me. If you don't get that exact one, it's not the same'.
Wayne's perseverance finally paid off, when Ms. Robinson one day straightforwardly told him she wanted to sell him the car. The Italian Hudson would become one of Wayne's most precious possessions, and also the reason he now has the opportunity to show his car wisdom to everyone through his show.
Although the chase of the Italian Hudson was iconic enough to inspire "Chasing Classic Cars", Wayne Carini's path of discovering the best well-hidden automobile gems in the world hasn't ended. Hopefully his adventures will continue leading to many more memorable and thrilling car chases, on and off camera.