• Brandon Awadis (Brawadis) is an American YouTuber known for his vlogs, challenges, reactions, and prank videos.
• He is a sports enthusiast, car fanatic, and animal lover.
• He started his internet career on Vine and then shifted to YouTube in 201•
• He is active on social media and has millions of followers on YouTube.
• He is worth an estimated $2 million and his brother, FaZe Rug, is worth approximately $7 million.
Brandon Awadis – alias Brawadis – is an American YouTuber, known widely for his vlogs, challenges, reactions, and prank videos.
Early Life
Brawadis was born in San Diego, California, USA, on 23 June 1995, under the Cancer zodiac sign, which makes him 26 years old as of 2021. Few details are known about the YouTuber's parents, however, he refers to them as Mama Rug and Papa Rug on most of his videos. He was brought up together with his younger brother, Brian Awadis – aka Faze Rug (who is a FaZe Clan director  for the Call of Duty video game) – by their parents who migrated from Iraq more than two decades ago.
As he was growing up, he dealt with racism and discrimination because his ancestry.
Brawadis wanted to pursue sports journalism because he was a great basketball fan as he was growing up. He started playing basketball as soon as he joined high school, but soon accepted that he wasn't so great at it. He turned his attention to watching live basketball matches, before his passion drove him to finding a job as a National Basketball Association (NBA) analyst. Two years before he completed his high school, Brawadis' zeal shifted to journalism, and he matriculated to San Diego College to study journalism. He hasn't revealed where he attended high school and elementary school.
Interests
The YouTuber is a sports enthusiast, and still enjoys playing basketball with his friends. He is an avid fan of the game and enjoys watching live NBA basketball tournaments.
He is a car fanatic, is very passionate about exotic cars and frequently uploads photos of his vehicles on social media.
Brandon is an animal lover and owns a pet husky dog, whose name is not yet known. He enjoys visiting the zoo when he is free, where he interacts with animals. However, he doesn't entertain the idea of keeping animals "imprisoned."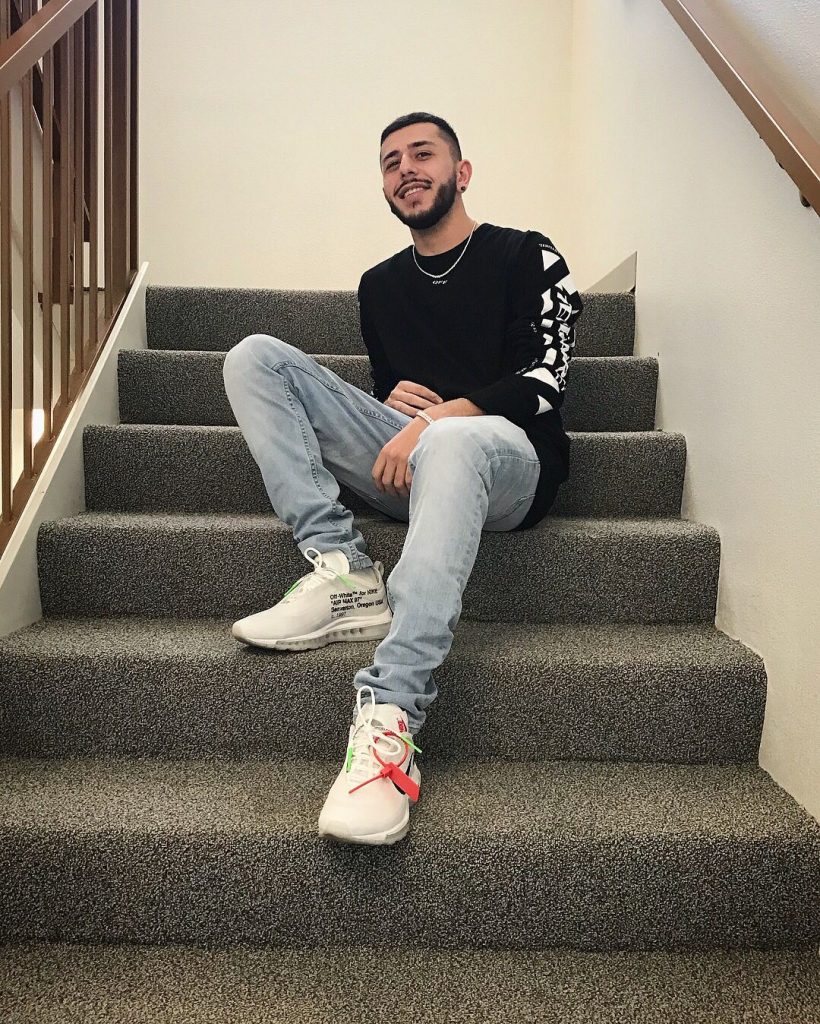 Career
Brawadis launched his internet career by creating an account on the Vine platform in 2013, among the first people to do so, but wasn't very active. After Vine was removed from the internet, he didn't bother to create a TikTok (newer version of Vine) account, but instead shifted to YouTube, opening his channel in April 2015 that is now massively followed, on which he posts videos of his day-to-day life, as well as pranks and basketball videos.
Brawadis works for VAVEL, which is an international newspaper, as its writer.
He is also apparently the team manager of the National Basketball Association's Phoenix Suns, although his name isn't mentioned in the list of the team's executives.
Brandon is very active on social media and is massively famous on Instagram where he earns from sponsorships and advertisements. He has millions of followers on YouTube, and due to the popularity of his videos, the numbers just keep on going up. The famous YouTuber has a Twitter account which he opened in 2012, and has hundreds of thousands of followers. He also has a Facebook account, although he rarely posts anything on it.
Brawadis has a merchandise store, and sells custom-made hoodies and T-shirts that come with several prints and stickers from brawadis.teespring.com. He sells his products at affordable prices, so his merchandise gets "sold out" from time to time.
Personal Life
Brawadis has been very secretive when it comes to revealing his romantic life, and the girls he's dated over the years. He has only shared details of one of them, and after they broke up, he stopped sharing his personal information with the public. The vlogger allegedly met Jackie Figueroa on the internet in 2016, before she agreed to meet him in person. They made their relationship official later that year, and their romantic life was the talk of the town.
Brandon constantly posted his picture together with Jackie on his Twitter page, and in August 2015, he uploaded a photo in which they appear to be very happy, chilling-out in Miami Beach.
When Jackie was celebrating her 21st birthday in 2017, Brawadis gifted her a dream car, and posted the video on YouTube. He wrote the line " Happy Birthday Jackie" on the car, and also wrote "Just Married," which shocked her. They were seemingly living a happy life together, but  they parted ways in Summer 2017 after Jackie allegedly cheated on him. Her relationship with Brawadis made her popular on social media, and helped her gain many Instagram followers. It's not known whether he's dating now, or not. He's never married, and doesn't have children.
Body Measurement
Brawadis is American of mixed ethnicity and has a masculine body that is well-shaped with great packs and biceps. He is 5ft 9ins (1.75m) tall and weighs approximately 148lbs (67kgs). He is a fitness freak and prioritizes keeping fit and being on a healthy diet. The famous YouTuber has brown hair and dark brown eyes, and wears shoe size 9.
Net Worth
Brandon opened his YouTube channel when he was 20 years old and has garnered massive popularity and following. He makes a monthly salary of approximately $40,000 from his videos, and according to some credible sources, the successful YouTuber earns an annual income of close to $500,000. As of 2021, Brandon is worth an estimated $2 million.
Who Brandon's Brother, FaZe Rug Is
Brian Awadis, popularly known as FaZe Rug is a successful YouTuber and "FaZe Clan" eSports organization director. He was born on 19 November 1996 under the Scorpio zodiac sign, in San Diego. Most of FaZe Rug's childhood details are similar to that of his brother, except that he grew up addicted to video games unlike Brandon, who was a basketball fanatic. Apart from his career as a YouTuber, FaZe appeared in the "Crimson" horror film that aired in 2020.
FaZe was dating  Molly Eskam, a YouTuber, before he got into a relationship with the Instagram sensation Baeeeeelyn. However, the duo broke up in 2021, so he's currently single, and doesn't have children. FaZe has accumulated a fortune from his YouTube career and is worth approximately $7 million as of 2021.