Francis de la Tour:
• English actress with a lengthy stage career
• Best known for roles in "Rising Dump" and "Harry Potter and The Goblet of Fire"
• Mixed Greek, French, and Irish ancestry
• 76 years old as of 2021
• Started her career in the Royal Shakespeare Company
• Awarded Olivier Awards and Tony Awards for Best Actress
• Estimated net worth of $5 million
Who is Frances de la Tour?
Frances de la Tour is an English actress with a lengthy stage career, perhaps best known for her roles in "Rising Dump" and "Harry Potter and The Goblet of Fire" This renowned veteran actress is still active, with more than 50 movies and TV credits under her belt. Frances was born on 30 July 1944 in Bovingdon, Hertfordshire, under the Zodiac sign Leo.  She is of mixed Greek, French, and Irish ancestry, but holds British nationality. As of early 2021, she is 76 years old.
Early life and family
Her parent's names are Moyra and Charles de la Tour; at her father's suggestion, Frances attended the French co-educational school Lycee Francais School in London.
Her parents separated in 1956 when she was 12 years old. After Moyra remarried, she enrolled at a private school in Cookham, Berkshire, and exploring the school's versatile and rich program, she developed an interest in poetry and later participated in many poetry competitions. At the age of 17, Frances attended the Drama Centre London, from which she graduated in 1965, and in the same year she joined the Royal Shakespeare Company.
Francis has two siblings, Andy and Simon. Andy de la Tour is an English actor, writer and stand-up comedian, who has appeared in a variety of movies such as "Notting Hill", "44 Inch Chest", "The Confessions", etc. Some of his most notable credits as a screenwriter include "Boon", "Lovejoy", "Peak Practice", etc.
He also has a variety of minor roles in numerous TV shows – his latest was in 2018 when he portrayed Ted, an aging mechanic in the British medical drama "Doctors". Unlike his brother, Simon doesn't share this idea of being in the limelight and exposing himself to the public, hence there is no information about him.
Career
Francis started her career in the Royal Shakespeare Company, where she worked as an on-stage actress for the next six years, landing many minor roles in a variety of plays. Working relentlessly, she gradually started landing bigger roles, such as Hayden in "The Relapse" and the role of Helena in the production of "A Midsummer Night's Dream". During the '70s she worked equally on her stage and TV/movie presence, bouncing from TV to theater.
In 1974 she landed the role which propelled her to stardom, that of Ruth Jones in the British sitcom "Rising Dump". The show aired from 1974 to 1978, and it quickly garnered positive reviews and praise. The 1980 film version of the "Rising Dump" landed her the award for Best Actress at the Evening Standard Film Awards. In an interview with Richard Webber, she discussed her role as Ruth Jones, saying "It was an interesting character to play. We laughed a lot on set, but comedy is a serious business, and Leonard (Rossiter) took it particularly seriously. Comedy, which is so much down to timing, is exhausting work. But it was a happy time."
In 1980 she appeared in the role of violinist Stephanie in "Duet for One", which garnered her the Olivier Award For Best Actress.
Her portrayal of Josie in "A Moon for the Misbegotten" and Saint Joan in "Brighton Beach Memoirs" landed her two additional Olivier Awards for Best Actress. One of her many TV appearances includes the TV version of "Duet for One" alongside Bob Hoskins, for which she received a BAFTA nomination. During the '90s, she made appearances in numerous plays and movies, such as "Three Tall Women"," The Play About the Baby", and "Anthony and Cleopatra".
In 2004 she portrayed Mrs. Lintott in "The History Boys" at the National and later on Broadway; the role landed her a Drama Desk Award and Tony Award for Best Featured Actress in a play. In 2006 she was nominated for another BAFTA award for her portrayal of Mrs. Lintott in the film version of "The History Boys".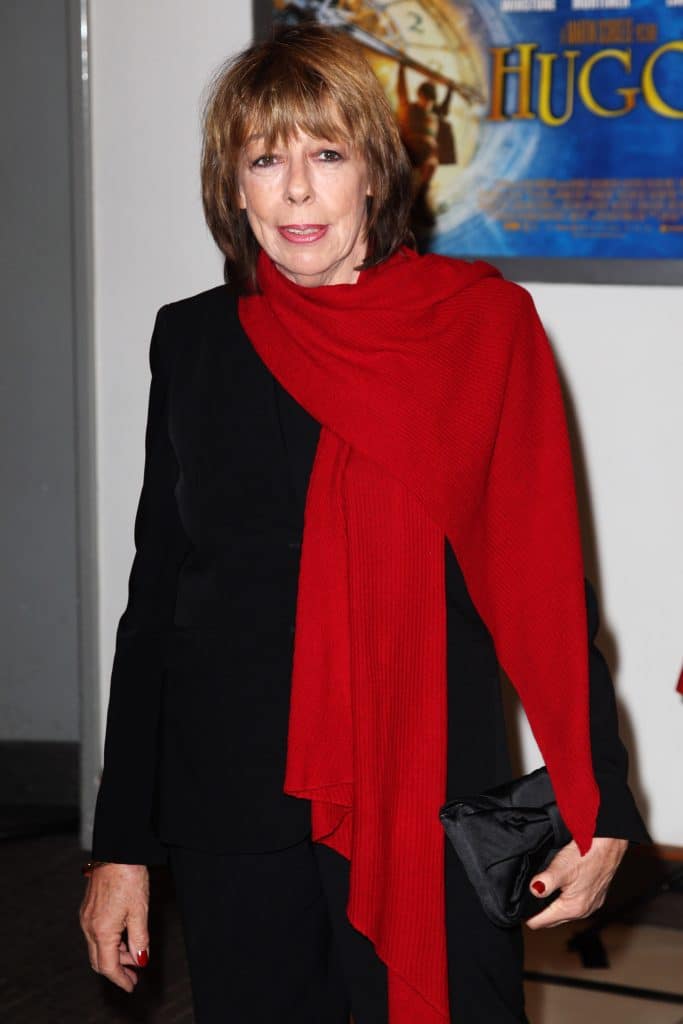 Her other notable film and TV credits include: "Agatha Christie's Poirot: Death on Nile", "Harry Potter and the Goblet of Fire", and "Walking Dead". In 2010 she made appearances in several well-received movies, such as "Book of Eli" alongside Denzel Washington, and "Alice in Wonderland" alongside Johnny Depp and Anna Hathaway. Her latest appearances include a variety of TV shows, such as "The Collection", "Professor T", "Man in an Orange Shirt", etc.
Personal Life
Back in the '60s, Francis married and divorced David Goodman – she's never revealed any information about this relationship, so what happened and why they divorced remains a mystery. Later she married Tom Kempinski, an English playwright, and writer, mostly known for his play "Duet for One". In a 2013 interview, Francis disclosed that she and Tom met in the '70s. Neither she nor Tom ever informed the public about their wedding, when and where it happened.
After their divorce, they kept this "vow" of silence, having decided not to share any information with the public. Francis did once mention that she is a very difficult woman, who struggles to maintain a relationship, saying "My boyfriends and husbands always told me that I was sort of impossible really. But I knew they loved me very much." She also added that she finds many people to be irritating, which is the reason why she's spent the majority of her life living alone.
Francis has a son and a daughter with Tom, with  whom she still keeps in touch with Tom, saying "I speak to my ex-husband about dying. It's like we're on parole, isn't it?"
Would you like to know her net worth?
Her estimated net worth is around $5 million, which she earned through her lengthy and prolific career.
Working meticulously as an on-stage performer and TV actress has secured Frances some hefty earnings throughout the years. Her wealth was additionally augmented with her role in "Harry Potter", which is known as one of the highest-grossing film series in history, coupled with the dazzling box office of "Alice in Wonderland" which was over $334 million, making it the highest-grossing movie of 2010. The box office of "The Book of Eli" falls a bit shorter compared to these movies, with its office box of $150million.
It seems that Francis is not a fan of social media, considering she doesn't use Twitter, Instagram or Facebook.
Perhaps staying in the limelight for so long taught her to value her privacy, and keep her personal life away from the public eye.
Physical stats
Francis is 5ft 8ins (170cm) tall and weighs around 135lbs (62kgs), and her vital statistics are 34-28-38; her natural hair color is brown and her eyes are brown as well. She wears a dress size 5 (US).
Francis enjoys many activities such as reading, traveling, photography, etc.
More about Francis de la Tour
In 2015 she was a part of the British genealogy documentary series called "Who Do You Think You Are?". The episode revealed that Francis is a descendant of the Delaval family, which is the surname of the gentry who inhabited England from the 11th to the 19th century.