• ImDontai's real name is Dontai Ethridge and he was born September 2, 1992 in Virginia, USA
• He is a rapper, YouTuber, and social media star with close to 2.8 million subscribers and over 380 million views of all his videos combined
• ImDontai is also active on Twitch, Instagram, and Twitter, with over 820,000 followers, 700,000 followers, and 100,000 followers respectively
• He is married and does not have children
• As of May 2021, his net worth is estimated at over $1.7 million
What is ImDontai's real name?
His real name is Dontai Ethridge, his fans call him 'Bucky' while he calls them 'Bucketeers'. He was born in Virginia, USA on 2 September 1992 – his zodiac sign is Virgo, he holds American nationality and is of African-American descent. As ImDontai, he's a rapper, YouTuber and a social media star, who's perhaps known best for his eponymous YouTube channel which he launched on 23 April 2015, which today numbers close to 2.8 million subscribers and over 380 million views of all his videos combined. ImDontai uploads diverse content, and his videos feature him reacting to other YouTubers, playing and reviewing video games, pulling pranks and doing challenges.
His most popular video — "NY King Returns? | 6ix9ine – GOOBA (Music Video) | Reaction [Twitch Highlight]" – has been watched close to four million times since 9 May 2020.
Early life and education
ImDontai was raised in Virginia alongside his three sisters by their parents about whom nothing's known, as they prefer to be left out of media; his father's said to be a pilot, while his mother's believed to be an accountant.
ImDontai grew up being interested in many activities, and enjoyed listening to various musical genres and watching movies both at home and at a local cinema. He wasn't very sporting while attending a local high school, but was loved by his peers because of his sense of humor.
ImDontai matriculated in 2011, and hasn't spoken of his further education, but some believe that he attended college and obtained his Bachelor's degree in 2014, just a year before launching his YouTube channel.
YouTube and Twitch
ImDontai has another YouTube channel – "ImDontai Gaming" – which he launched even before his primary channel on 1 November 2009. It's today subscribed to by over 560,000 people, and numbers over 37 million views of all his videos combined, which feature him playing, commenting on and reviewing video games – the most popular video "BETRAYAL! | Fortnite W/ Xxxtentacion | Full LiveStream" has been watched over 5.8 million times.
He's also the owner of the 248th most popular Twitch channel – ImDontai launched it on 6 February 2015, and it's today followed by over 820,000 people while he usually livestreams five days a week for a total of 25 hours. His livestreams are usually watched by around 10,000 viewers, while his highest recorded number of concurrent viewers was 46,789 on 22 April 2021. ImDontai has spent a total of 1,628 hours livestreaming (68 days), and has amassed close to five million total views. He likes to chat with his fans the most ,and has spent over 700 hours doing so, while his favorite game to play is "Grand Theft Auto V" numbering close to 120 hours of play. Some of the other games ImDontai has played while livestreaming include "Call of Duty: Warzone", "Dragon Ball Z: Kakarot" and "Among Us".
ImDontai's active on various social media networks, and is probably most popular on Instagram as he's followed by close to 700,000 people, although he's only uploaded four pictures, one of  which features him kissing his wife, only seconds after they exchanged vows.
He launched his Twitter account in June 2020, and it's today followed by more than 100,000 people, while he tends to tweet at least once a month. ImDontai also has a Facebook page which is followed by over 2,200 people, but he hasn't updated it since 23 August 2016.
He isn't active on TikTok, however, there's a fan page called "NotImDontai" which is very popular as it has amassed close to 250,000 followers and over six million likes of all the videos uploaded onto it.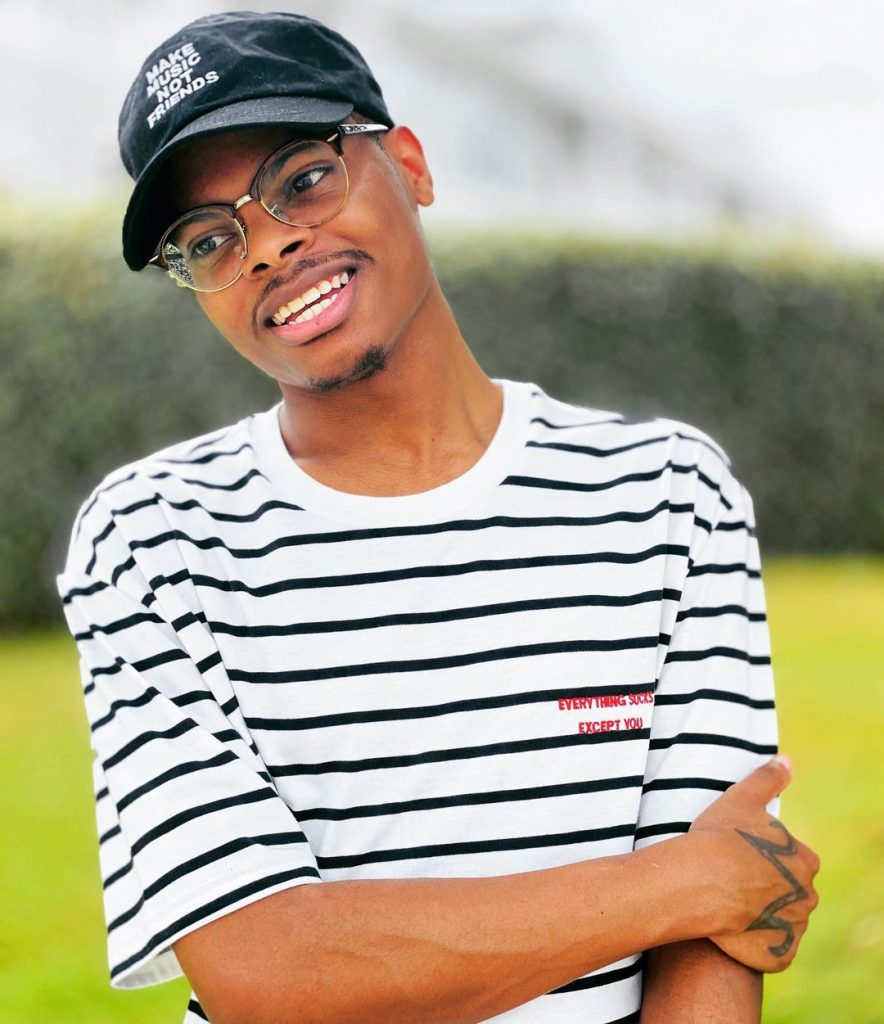 Most of these have been taken from his original YouTube videos, while some feature scenes from videos that YouTube has deleted, because they violated its terms of usage.
Love life and girlfriend
ImDontai's a highly secretive man when it comes to his love life, but it's known that he's today a married man. In either July or August 2020, he exchanged vows with Danielle who prefers to be left out of media, and even the description of her Instagram account reads 'Mind your business & drink water'. The two were together for over nine years before marrying – it's widely believed that they were introduced by a mutual friend at a party as he believed the two would be perfect for each other.
They don't have children, and many of ImDontai's fans believe this to be because they both want to focus on their careers at the moment, however, others claim that they might not want to have children at all.
Danielle hasn't shared with the public any details regarding her life, but it appears that she's also trying to become a social media star, and is today followed by over 54,000 people on Instagram.
Neither of the two has spoken of other people they had perhaps dated before meeting each other, so as of May 2021, ImDontai's married to Danielle, and doesn't have children.
😈😈😈 pic.twitter.com/71M3aj1Hdb

— ImDontai (@WhoDontai) February 4, 2021
Hobbies and other interests
ImDontai spends most of his time working as he has to come up with ideas for his videos, record and edit them, and then upload these onto his social media networks. It's widely believed that it's his wife who gets him to take a break, and go out for a walk or dinner with her.
ImDontai's a huge animal lover with dogs being his favorites, but he doesn't have a pet as he thinks he'd lack time to take proper care of it.
He's not much of a traveler, and prefers to stay at home.
ImDontai likes to listen to rap music the most – some of his favorite rappers are Lil Baby, DaBaby and Lil Uzi Vert.
He's keen on watching movies late at night – his favorite actors are Will Smith, Eddie Murphy and Chris Rock, while a couple of his favorite movies are "Independence Day", "Bad Boys" and "I, Robot".
Age, height and net worth
ImDontai's age is 28. He has short black hair and brown eyes, he's 6ft 3ins (1.9m) tall and weighs around 180lbs (82kgs).
As of May 2021, his net worth has been estimated at over $1.7 million, most of which he's earned through his YouTube and Twitch channels.