• Jason Hawk joined History Channel's "Mountain Men" for its fifth season in 2016
• He was a bladesmith from Arkansas who followed a subsistence lifestyle and raised his family in the Ozarks
• He studied under the Neo Tribal Metalsmith founder and earned the rank of Master Smith in 2016
• Jason had a facial tattoo and other tattoos on his hands and forearms
• He was diagnosed with cancer but was able to receive assistance from donors and his contract with the network was not renewed
Jason Hawk, a mountain man distinguishable by his facial tattoo, joined History Channel's "Mountain Men" for its fifth season back in 2016. Living in the wilderness wasn't easy, and he didn't expect it to be, but it was a choice he made years ago. He's a bladesmith by trade, and followed a subsistence lifestyle as he raised his family in the Ozarks.
Journey to becoming a mountain man
He was born in the 1970's in the Ozark Mountain in Arkansas, but was raised in Colorado.  He moved to the Big Sky Country when he attended the University of Montana to learn metal fabrication and welding. After that, it was said that he went back to Colorado to work as a chef in a restaurant. However, he realized that this kind of life wasn't for him, so he packed his bags and followed his true passion, which was forging blades.
Jason belonged to a family of craftsmen and artists, and considered his father, Jim, as the biggest influence in his life. His interest in handcrafting developed as he grew up watching his father create something with his hands at his shop. The skills he learned from when he was as young as six under the guidance of his dad, helped him later on with his trade.
His career as a bladesmith started in 1999, and he traveled as far as the rural areas of Japan and learned traditions and techniques along the way that helped him create his own style. He wanted to make knives that were functional and had an 'authentic timeworn look', as he said 'I was born into a world that is forgetting the ways of the past', and adding, 'The look the smell the texture of everything I create, brings me closer to what once was.' Jason studied under the Neo Tribal Metalsmith founder, Tai Goo, and earned the rank of Master Smith in 2016.
He established his own business, Outlaw Forge Works, as he designed, created, and sold precision-forged, handcrafted knives and accoutrements. Wood charcoal was used for the forge as Jason was trying to reduce his carbon footprint and help save the environment. His company had a website in which these items were sold, but those interested could only be put on the waiting list, as the items on display were sold out and they weren't accepting orders for custom-made ones at the moment. The most expensive knife listed on the site was the Medium Hudson at $800, which had an overall length of 12 inches with a 7-1/4-inch blade, while the most affordable one was the Narrow Frontier Belt at $400, which had an overall length of 7-3/4 inches with a four-inch blade; both had maple handles and rawhide wraps.
With Jason's interest in ways and things of the past, it was understandable that he would prefer living in a place that was isolated and mostly untouched by modern technology.
He was well prepared for surviving off the land, as he obtained his hunting license when he was 15. Jason learned Kali, also known as Arnis, which was the national martial art of the Philippines. This was not surprising considering it was generally a weapon-based fighting system that made use of knives, sticks, and other improvised weapons.
Jason Hawk in "No Man's Land"
His lifestyle attracted the interest of the producers who initially wanted to cast him for the second season of "Mountain Men", but decided to include him instead in History Channel's reality television series they launched in 2014 entitled "No Man's Land." The show was about people and their families living in an inhospitable environment in the US. Jason at that time was residing with his family in a house somewhere in the upper Sonoran desert of Arizona.
What you should know about Mountain Men star Jason Hawk. Networth and more…#JasonHawknetworth #JasonHawkmountainman #JasonHawk #JasonHawkwife #JasonHawknow
Click the link below to see the full videohttps://t.co/vkcQi4wlTz pic.twitter.com/Yy69xvFZ5W

— eCelebrityFacts (@ecelebrityfacts) August 20, 2018
With a barren land that didn't allow anything edible to grow, a well pump that stopped working with the power down, and a wild animal that destroyed their desert fridge and their food supply along with it, he needed to think hard and fast on how to provide for his family and keep them safe. Fortunately, his father was there to help Jason despite the searing heat of the desert.
Living in the desert posed a different kind of challenge than living in the mountains or remote places in Alaska entailed, but unfortunately, it didn't attract that many viewers. As a result, the show was canceled after one season with only eight episodes aired – the last one, "Live or Die," was shown in April 2014.
"Mountain Men"
The American reality TV series from History Channel followed the men and women living off the land, in unforgiving terrain and without the modern comforts and conveniences.
Survival depended on one's skills and ingenuity in making do with what's available, and at the same time preparing for the harsh weather. It premiered in May 2012, and millions of people tuned in each week as it became the network's No.1 series. At least one individual was added each season, as the viewers get to see what life is like living in the wilderness for various people.
Jason Hawk joined the cast in the fifth season of the series that aired in 2016, as he and his family moved back to Arkansas. He said living in the desert where there were limited resources took a toll on him, and so move to a place where his family not only had a chance to survive but also to thrive, as the land was rich. They could only bring the bare minimum, which included the basic stuff that he needed to establish his bladesmith shop. Without his power tools, he knew production would suffer, but he'd figure things out once everything was settled.
It was said that his father died in 2016, so it was just going to be Jason, his wife Mary, and their young daughter River in their new house. The homestead in the Ozark Mountains of Arkansas was isolated, and there was no electricity, central heating or running water. It was tough for a while as they adjusted to a new place and the challenges that came with it. Jason said that life there wasn't just about going back to the basics, as they lived off the land, but more about building relationships and making things work together as a family.
The Hawks welcomed the new addition to their family, as Mary gave birth to another baby girl they named Maddie. The couple made a hogan, a traditional Navajo hut of logs and earth, as a way to honor the baby.
Jason took time to take nine-year-old River out on her first hunting trip as a mountain rite of passage.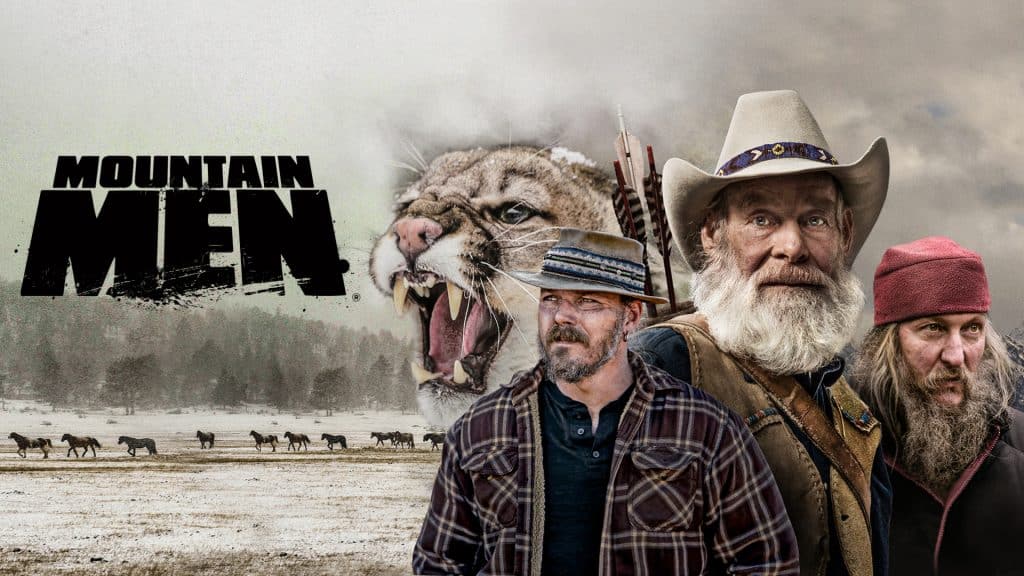 It was important for him to teach his daughter the basic things that a human being needed to know such as 'how to clothe, feed, and shelter herself.' He also gave her gear and tools that every hunter should have, including a hunting hood for camouflage, and a crossbow, then proceeded to teach her how to use it.
It was later revealed in the series that he had a 13-year-old son named Kai who joined them as he wanted to learn bladesmithing from his father. Not much else was known about him, including who his mother was. Jason went in search of raw iron ore in an underground cave to mine and harvest it so he could make his own blend of homemade steel. Mary created a clay furnace for smelting to produce the metal. It was said that if they got it done right, Jason could save thousands of dollars in his overhead expenses.
Considering it was the first time that he'd tried it, he didn't get the results that he wanted. With Kai accompanying his father in getting the ore and assisting him in the smelting process, Jason said that they were creating a new relationship between father and son. The two also forged a knife together for the first time.
An accident occurred as Jason was sharpening his knife using a grinder that ended with a fractured hand and broken bones, which meant that he couldn't do what was needed to be done and had to wait months for his hand to heal, so his wife helped him out. Fortunately, he finished the blade on time and was happy with the result, confident that he would get a good price for it.
Throughout their appearance in "Mountain Men," it was clear that Jason found a perfect partner in Mary as she worked just as hard as her husband in carving out a life for their family in the wilderness.
Show controversy
When it comes to reality shows, people always wondered if what was shown was scripted or not.
While the production usually took liberties in the narration and editing to create drama and make the show more interesting, everything was said to be real, but some still accused the show of misrepresenting what it meant to live off the grid. In the case of Jason, having an online presence in the form of a website and an Instagram account for Outlaw Forge Works, seemed to belie his status as a mountain man according to a 'true off-gridder.' Reportedly, he also had a Facebook page but it was not a verified account. However, the irony was lost on the said basher, who was able to watch the show and post his criticism online.
Mountain men, back in the 1800s referred to the trappers, who stayed in the mountains and lived off the land, and would then later go down to sell or trade the furs they harvested.
Perhaps in modern times, a mountain man made use of modern technology from time to time for business purposes. The Instagram account's first post was back on 12 July 2018, and was a photo of the new logo of his business. Only about 60 posts were on that account, most of them photos of his knives.
According to Warm Springs Productions, the creator of the reality show, the mountain men were real. They painstakingly tracked down people living off the grid, wild men, or recluses with no criminal record as they did background checks. They said they were fortunate to find and cast great characters living an interesting lifestyle for "Mountain Men." The producers also clarified that although the cast received a modest stipend for appearing in the hit series, they continued to make a living from trapping, bladesmithing, or whatever their source of income was before they started appearing in the show.
Jason Hawk's departure from the show
"Mountain Men" kicked off its 10th season in June 2021, and Jason was noticeably absent from the show, as was his profile on its History Channel website. According to his wife, their contract with the network was not renewed after the ninth season was aired. This development couldn't have come at a worse time, as Jason was diagnosed with cancer and would badly need the income from the show for his treatment. Perhaps the production didn't renew their contract with the Hawks so Jason could focus on recovering.
It seemed that he had been pushing himself to work despite the pain that he had been experiencing for a year, before finally consulting a doctor. He was diagnosed with cancer in its advanced stage, but fortunately it hadn't spread. Jason had to undergo chemotherapy and radiation in the hopes that it would reduce the symptoms and prolong his life; only then could he continue to provide for his family with his knife business.
His family had been through tough times in the past and had relied only on themselves, but they suddenly found themselves at the mercy of others to help them get through this.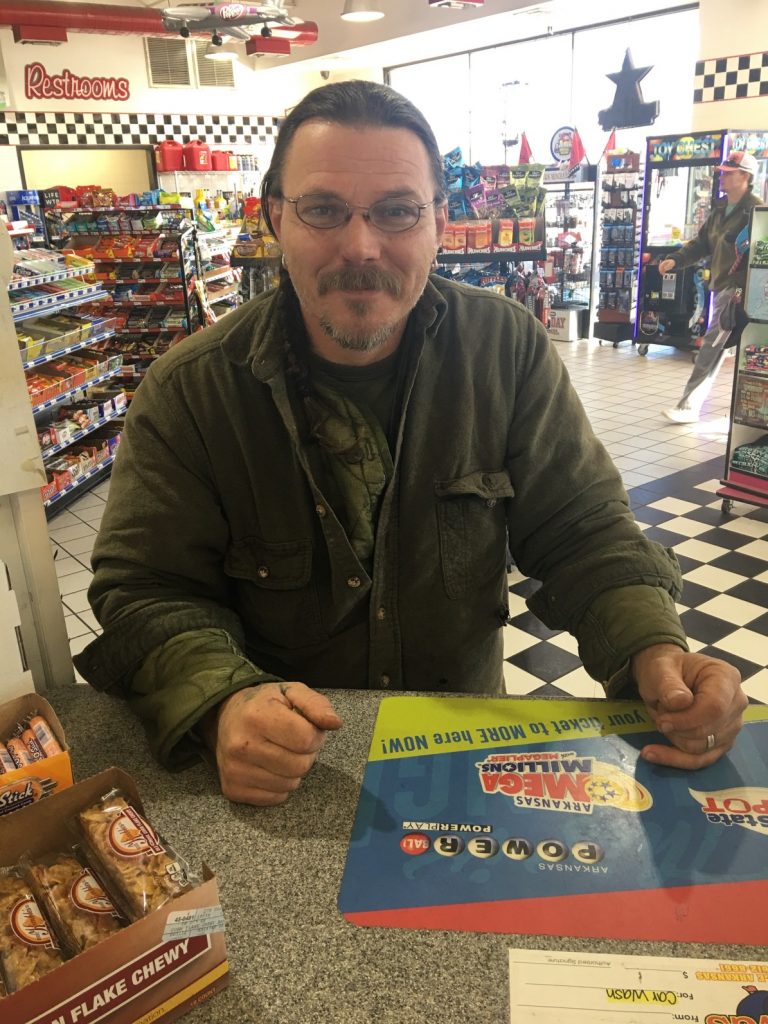 A GoFundMe was set up on 3 January 2021 to raise the finance needed to pay his medical bills and cover their living expenses while he was undergoing treatment. The goal was to raise $130,000 and so far, they had received over $13,500 from more than 100 donors. On 30 January 2021, Mary had an update on Jason's condition, and that he was on his four-month cycle of chemo; he was also feeling better and in good spirits as he spent time at his shop thinking about the future of his business. They were grateful to the people who shared their resources with them, as they received care packages and paid off some of their medical bills. With the help of a lot of people, Mary's wish for Jason, who's only in his mid-40s, to see his children grow-up, might come true. She also shared that what happened to her husband brought the realization of what's truly important in their lives, and they were able to let go of things that no longer brought them happiness.
The story behind his scars and tattoos
As a mountain man, Jason had an air of mystery around him, and having a facial tattoo added to it. The tattoo was a curved line that seemed to have started just below one temple then under his eyes as it went over his nasal bridge and ended below his other temple. There were also dots under the line below his eyes. His fans couldn't help but get curious about the story behind them, and if it had something to do with his Native American ancestry. Some reports suggested that the tattoo was meant to cover his scars, or it was done while he was drunk, and that it was actually shaped like sunglasses. However, he never talked about any of this, and with the tattoo fading, its original design and his reason for getting it would be open to speculations. Other tattoos that were visible included on his hands and forearms.