Summary of JR Bourne:
• Canadian actor known for his roles in Teen Wolf (2011-2017) and Mayans M.C. (2021)
• Born David Bourne on 8 April 1970 in Toronto, Ontario Canada
• Appeared in over 100 films and TV titles
• Involved in charity work and is a member of the Cystic Fibrosis Foundation
• Enjoys travelling, playing baseball, and is a car enthusiast
• Favorite film is "Lawrence of Arabia" (1962)
Who is JR Bourne?
JR Bourne is a Canadian actor, who is probably best known to the world as Chris Argent in the TV series "Teen Wolf" (2011-2017), and most recently as Isaac in the TV series "Mayans M.C." (2021), in addition to a number of other roles that he has secured so far in his career.
JR Bourne Biography: Age, Childhood, and Education
Born David Bourne on 8 April 1970 under the Aries zodiac sign, in Toronto, Ontario Canada, he spent his childhood in his hometown with his parents and a sister, Kim Bourne MacGregor. He went to Lawrence Park Collegiate Institute, after which he trained to become an actor at the Ryerson Theatre School.
Career Beginnings
JR Bourne made his television debut at just eight years of age, when he appeared in the television commercial for Parent Puzzle. Although this sparked further interest in acting, he decided to finish proper education before pursuing a professional career. He returned in 1994 with the role of Steinar Eysteinnson in the short film "Porcaria", and continued with minor roles in such films as "Jungleground" and "The Final Goal", both in 1995, and the sci-fi action drama film "Past Perfect" (1996) with Eric Roberts, Laurie Holden, and Nick Mancuso in the lead roles.
Also in 1996, he secured the recurring role of Elliot in the award-winning TV drama series "Madison", appearing in four episodes until 1997. Before the decade ended, JR secured a few more appearances, including as Dwayne in the television movie "The Inspectors" (1998), and another television movie "Futuresport", in which he portrayed Sythe, also in 1998. In 1999, he was Joshua Bingham in the TV mini-series "Aftershock: Earthquake in New York", and to speak further of his success in the '90s, JR Bourne was selected for the double role of Martouf/ Lantash in the TV series "Stargate SG-1", appearing in a total of seven episodes from 1998 until 2006.
The 2000s
JR Bourne's career improved with the start of the new millennium, securing his first major part as Benjamin Moss in the award-winning fantasy-horror film "Thir13en Ghosts", starring Tony Shalhoub, Shannon Elizabeth, and Embeth Davidtz. In 2003 he co-starred in the award-winning drama film "On the Corner", while in 2004 he had a starring role in the romantic comedy film "The Truth About Miranda". The same year he began portraying Paul Deeds in the TV series "Cold Squad" (2004-2005), and continued in 2005 with several successful, including the role of Ray in the highly-acclaimed horror drama film "The Exorcism of Emily Rose", starring Laura Linney, Tom Wilkinson, and Shohreh Aghdashloo, then as Carter in the sci-fi horror-thriller film "Severed", and ultimately the lead role in the drama film "Six Figures".
In 2006 he joined the cast of the comedy-drama series "Godiva's" as Sam, and then played Malcolm Williams in the sequel to the universally successful "The Butterfly Effect", simply entitled "The Butterfly Effect 2", starring Eric Lively, Erica Durance, and Dustin Milligan, while he also starred in the award-winning crime-comedy film "Everything's Gone Green", alongside Paulo Costanzo and Steph Song. He continued his career with roles in such films as "Chronic Town" and "Run Rabbit Run" both in 2008, while in 2009 he appeared in the drama film "The Zero Sum".
Rise to Prominence
JR Bourne was becoming more popular, and in 2011 secured the role of his career as Chris Argent in the fantasy-drama series "Teen Wolf", appearing in 74 episodes of the award-winning series, which launched him to stardom.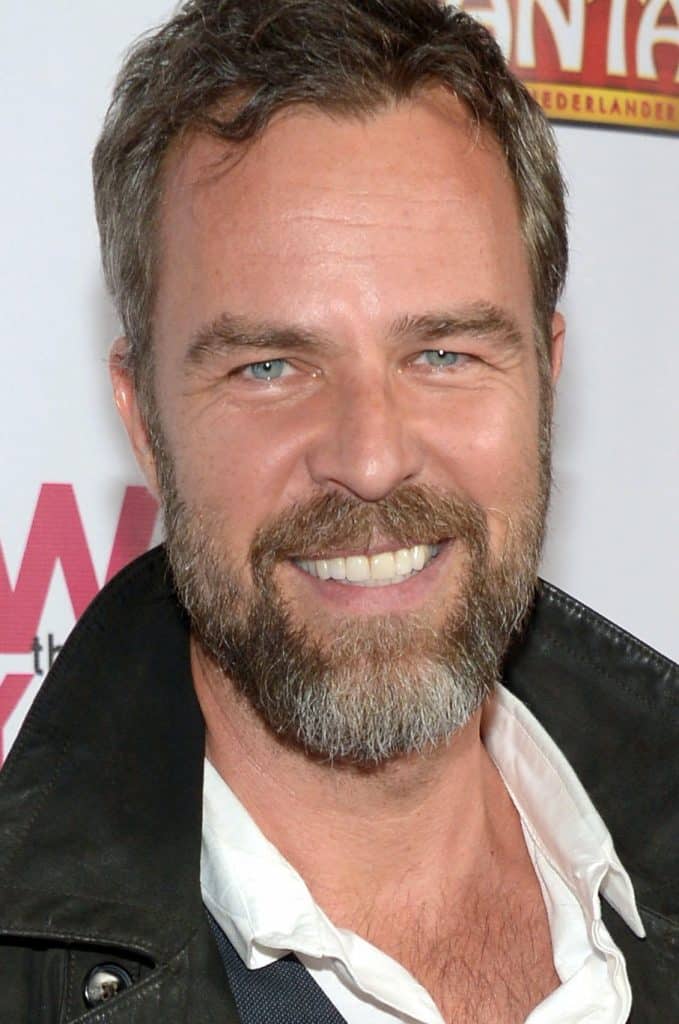 While in the show, he spoke with a number of magazines, talking about his life and career, and responding to many questions about "Teen Wolf". He worked on several other projects between 2011 and 2017, such as the thriller film "Brake" (2012), in which he starred with Stephen Dorff and Chyler Leigh, while also making his contribution to the popular mystery thriller-drama series "Revenge", playing Kenny Ryan for 11 episodes from 2012 to 2013. In 2016 he starred in the television thriller film "Her Dark Past" and in 2017 played Tom Price in the TV series "Somewhere Between".
Continued Success
Bourne continued his career with the recurring role of Thomas Dolan in the TV sci-fi mystery drama series "Falling Water" and also starred in the crime-drama film "Hospitality", next to Emmanuelle Chriqui and Sam Trammell, both in 2018.
The following year, he had a role in the popular sci-fi thriller series "The 100", appearing in 26 episodes from 2019 to 2020. Furthermore, he starred in three short films "She Came in Through…", "Milkshake", and "Miracle Desert".
Most recently, he was selected to portray Isaac, joining the cast of the extremely popular TV thriller crime-drama series "Mayans M.C." (2021).
Personal Life, Dating, Wife, Single?
When it comes to his personal life, JR Bourne has been rather secretive about it. He's failed to share any details about the romantics in his life, and as a result, has created a high-level mystery, and questions about his sexuality have arisen.
Nevertheless, he hasn't responded to comments and for now. He is great friends with his colleague Emmanuelle Chriqui, with whom he has shared pictures on his Instagram profile.
Net Worth
As of mid- 2021, JR Bourne's net worth has been estimated to be around $2 million, earned through his successful career as an actor, during which he has appeared in more than 100 film and TV titles, all of which have contributed to his wealth.
Appearance and Vital Statistics
This prominent actor has light brown hair and blue eyes. He stands at a height of 5ft 10ins (1.77m), while he weighs approximately 165lbs (75kgs). His vital statistics are 44-32-14.
Hobbies and Interests
JR Bourne is known for his charity work; his niece Madison is a cystic fibrosis patient, and Bourne is a member of the Cystic Fibrosis Foundation through which he spreads awareness of the disease, and has been a regular contributor and supporter of the foundation, becoming one of the main keys to its success, often organizing fundraising events on his own.
In his free time, he loves to travel and has stated London as his favorite destination. JR Bourne is also a car enthusiast, and owns a collection of luxurious cars, though he hasn't revealed details about it.
He enjoys playing baseball in his free time.
His favorite film is "Lawrence of Arabia" (1962).