• Liza Snyder is an American actress best-known for her roles in popular TV series such as "Yes, Dear", "Man with a Plan" and "Sirens".
• She has a strong background in the entertainment industry with her mother being a singer and a songwriter, and her grandfather and grandmother being a composer and an actress respectively.
• She is a fan of classic cars and pets, and is a supporter of the foster care system.
• She is 53 years old, 5ft 7ins tall, and has an estimated net worth of over $500,000.
• Liza is currently single and has no children.
Liza Snyder Wiki Bio
Liza Snyder was born in Northampton, Massachusetts USA, on 20 March 1968 – her zodiac sign is Pisces, and she holds American nationality. She's an actress, known from having starred in several popular TV series, such as "Yes, Dear", "Man with a Plan" and "Sirens".
Early life and education
Liza comes from a family with a strong background in the entertainment industry. Her mother is a singer and a songwriter, her maternal grandfather, Johnny Green, was a five-time Oscar-winning composer, while her grandmother, Betty Furness, was an actress. Jessica's father is a professor of theatre at Smith College.
After matriculating from a local high school in 1986, Liza moved to New York City, where she attended the renowned Neighborhood Playhouse School of Theatre, under the tutelage of Sanford Meisner.
Roles in TV series
Liza made her debut TV series appearance in 1992, when she guest starred in an episode of the drama "The Trials of Rosie O'Neill", entitled "Double Bind". The same year she appeared in an episode of the sitcom about a New Jersey Shore vacation house, entitled "Down the Shore".
Two years later, we saw her appear in an episode of the CBS crime drama "Murder, She Wrote", created by Peter S. Fisher, Richard Levinson and William Link, and which starred Angela Lansbury, William Windom and Ron Masak. The series is known as one of the most successful and longest-running in TV series history, at one point averaging more than 30 million viewers per episode.
The first recurring role for Liza was in the Canadian-American crime drama "Sirens", which also starred A. J. Johnson and Jayne Heitmeyer. It was centered on the lives of three female police officers from Pittsburgh, Pennsylvania, with Liza playing the leading character Officer Molly Whelan, a rookie cop whose attitude gets in the way of her career.
The first season of "Sirens" aired on ABC in 1993, and was nominated for a Primetime Emmy. In 1994, ABC cancelled the series, and the following two seasons were produced and aired in syndication.
In 1996, Liza guest starred in an episode of the thriller mystery drama "Chicago Hope", following the lives of the staff of a major hospital in Chicago. In the following year, we saw her in an episode of the crime action drama "Pacific Blue".
Between 1998 and 2000, Liza starred alongside Christina Applegate in the NBC sitcom "Jesse", created by Ira Underleider. The series follows single mother Jesse Warner, who's living in New York and working for her father at a German-themed bar.
Another prominent role for Liza was in the comedy "Yes, Dear", centered on two young sets of parents with widely different views on how to raise kids. It aired on CBS for six seasons, between October 2000 and February 2006, and was nominated for a Primetime Emmy. Although the first season was panned by the critics, the series wasn't cancelled, and it ended up becoming one of the network's biggest hits of that time.
Between 2016 and 2020, Liza starred alongside Matt LeBlanc in the CBS family sitcom "Man with a Plan", created by Jackie and Jeff Filgo. The series was quite successful, averaging more than six million viewers per episode, and also won two People's Choice Awards in 2017; it was remade in Ukraine in 2020, under the name "Папа рулит".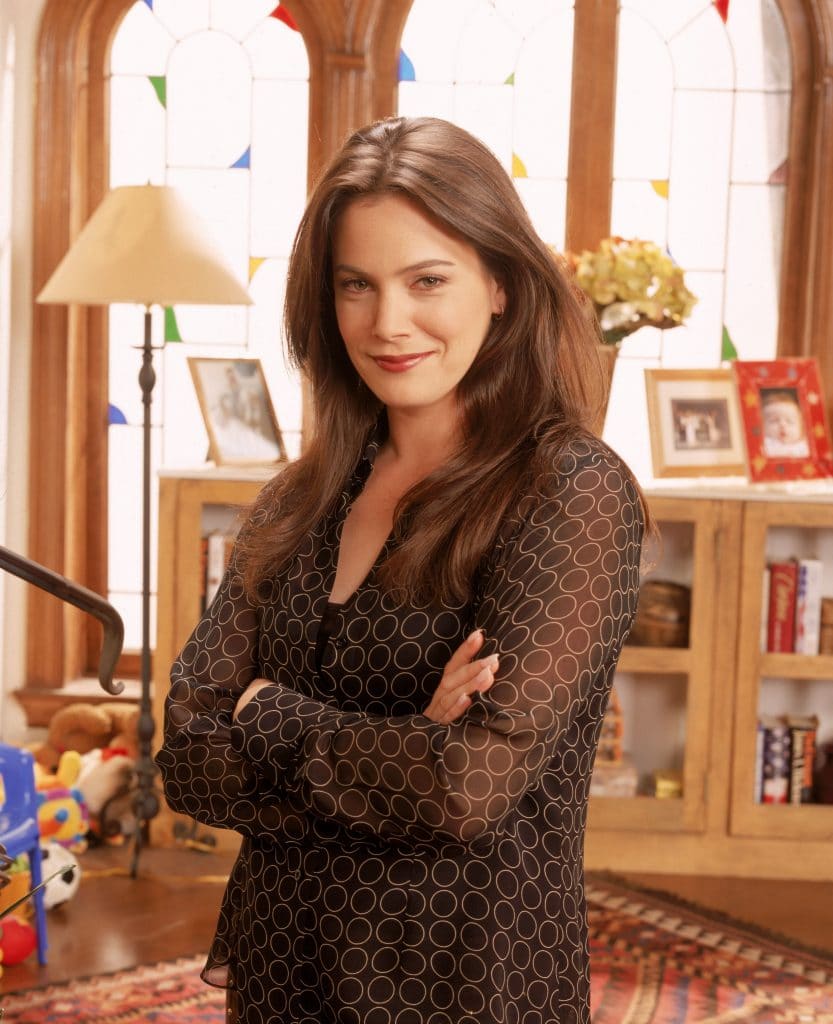 Roles in movies
Liza made her film debut in the 1996 crime drama "Innocent Victims", based on the eponymous book by Scott Whisnant, and directed by Gilbert Cates. In the same year, we saw her star in the crime thriller drama "Race Against Time: The Search for Sarah", based on the true story of the disappearance of Sarah Porter, whose parents had to conduct the search for her on their own, after having received no help from the police.
In 2000, Liza starred in the drama "Pay It Forward", written by Leslie Dixon, directed by Mimi Leder, and which starred Kevin Spacey, Haley Joel Osment, Jon Bon Jovi and Helen Hunt. The film is based on the eponymous 1999 novel written by Catherine Ryan Hyde, and follows the story of an 11-year-old boy, who launched a goodwill movement called 'pay it forward'.
The most recent movie role for Liza was in the 2007 short drama "No More Kings: Sweep the Leg", which also starred Danny Alonzo and Barbara Bernhardt.
Hollywood Squares
Liza was one of the panelists on the game show "Hollywood Squares" in 2001 and 2002. Each episode of the show featured two contestants who competed at tic-tac-toe for a cash prize. The game board was made up of nine squares, each occupied by a celebrity guest who answers the questions asked by the host. It aired between 1965 and 2004, and was rewarded with three Daytime Emmys.
Love life and husband
Liza is a very private person, and has managed to keep her love life away from the public. However, in 2013, she was rumored to be in a relationship with her on-screen husband and "Yes, Dear" co-star, Mike O'Malley, but those were never confirmed by the two. This wasn't the only time her fans connected her with her on-screen partners, as she has also been rumored to have been in a relationship with Matt LeBlanc, with whom she starred in "Man with a Plan". Liza later revealed that she and Matt have been friends for more than two decades, and that they have never been romantically involved.
Liza currently appears to be single, hasn't been married or engaged, and doesn't have children.
Hobbies and interesting facts
Liza is a fan of classic cars, the so-called 'old-timers', and owns a 1965 Ford Mustang Fastback.
She has voiced her support for the foster care system on multiple occasions, and regularly donates money to dedicated charities. In 2016, she made a video for the "CBS Cares" series, in which she talked about the importance of providing support for foster children and their families.
Liza has two pet dogs called Daisy and Doodley, and a pet cat called Gatsby.
Appearance, age and net worth
Liza is 53 years old. She has long brown hair and brown eyes, is 5ft 7ins (1.7m) tall, and weighs around 143lbs (65kgs).
As of July 2021, her net worth is estimated at more than $500,000.