• Manuela Escobar is the daughter of infamous drug lord Pablo Escobar.
• She had a luxurious childhood until her father's death in 199•
• She and her family changed their names and fled Colombia, settling in Argentina.
• Manuela is said to be worth around $7 million, with her brother estimated to have an impressive net worth of $30 million.
• The Escobar family make money from the rights to Pablo's name and image, thanks to their successful clothing line 'Escobar Henao'.
Who is Manuela Escobar?
Juana Manuela Marroquin Santos is the daughter of infamous drug lord Pablo Escobar. Better known as Manuela Escobar, little is known about Manuela, as she leads a reclusive lifestyle, and stays off social media. She has one brother, the architect and author Sebastian Marroquin. Read on to learn about her childhood, education, net worth and more.
Manuela Escobar's Childhood
Manuela was born to Pablo Escobar and Maria Victoria Henao on 25th May 1984, in Colombia. Her parents married eight years earlier, when Pablo was aged 26 and Maria Victoria 15; they had known each other for three years.
Manuela enjoyed a luxurious childhood until her father's death – it's reported that her father owned private jets, a 7000-acre estate named 'Hacienda Napoles' , and a private zoo containing over 200 exotic animals including elephants and camels.
The Escobar family went on the run on 22nd July, 1992, when Pablo escaped from his private prison La Catedral. Manuela's brother Marroquin gave an interview in 2009 to Don Juan Magazine, in which he stated that the family was blindfolded and relocated by Pablo every two days, so that they wouldn't know where they were. He is quoted as saying that Pablo burned $2 million dollars to keep Manuela warm when she became hypothermic in one of these hideouts, located in a mountain near Medellin.
Pablo was still on the run from police when he died in a shootout on 2nd December 1993, when Manuela was just nine years old. Despite his notoriety, his funeral was attended by over 25,000 people.
After her father's death, Manuela, her mother and brother changed their names and fled Colombia. In another interview, her brother stated '…We stayed in Colombia for a year, waiting for somebody to help us after my father's death. We asked the Vatican and the United Nations but nobody wanted to help us, so it was our last option if we wanted to stay alive.'
Manuela Escobar's Life in Argentina
The family subsequently travelled around many countries, such as Brazil and Ecuador until they settled in Argentina.
Manuela's mother started a succesful real estate business, and everything seemed to be going well until 1999, when their true identities were discovered. El Tiempo, a Colombian news website, published an article about Manuela, and revealed that she was living in Buenos Aires under the assumed name of Juana Manuela Marroquin Santos. At the time of her mother and brother's arrests she was living in a humble residential building named Jaramillo, and had her own apartment. Manuela's mother and brother were arrested and accused of forging public documents, illicit association, and money laundering.
Until her father's death, Manuela had been homeschooled by private tutors. However, once in Argentina, she attended public school, finished her education, and continued to study for a public relations degree.
Manuela Escobar's Private Life
It is unknown if Manuela Escobar has ever been married or in a relationship, but we do know that she doesn't have any children. According to her brother, she's struggled with severe depression since 1999, and has even attempted to take her life.
As of 2020, Manuela lives with her brother and his wife, who help her cope with her intermittent depressive episodes. It's rumoured that she relocated to North Carolina, USA, and is currently working as an electrical engineer, while maintaning a low profile. According to Sebastian, she lives in fear of her identity being discovered, and of being associated to her father's criminal past, so it is unlikely that she would move away from her family.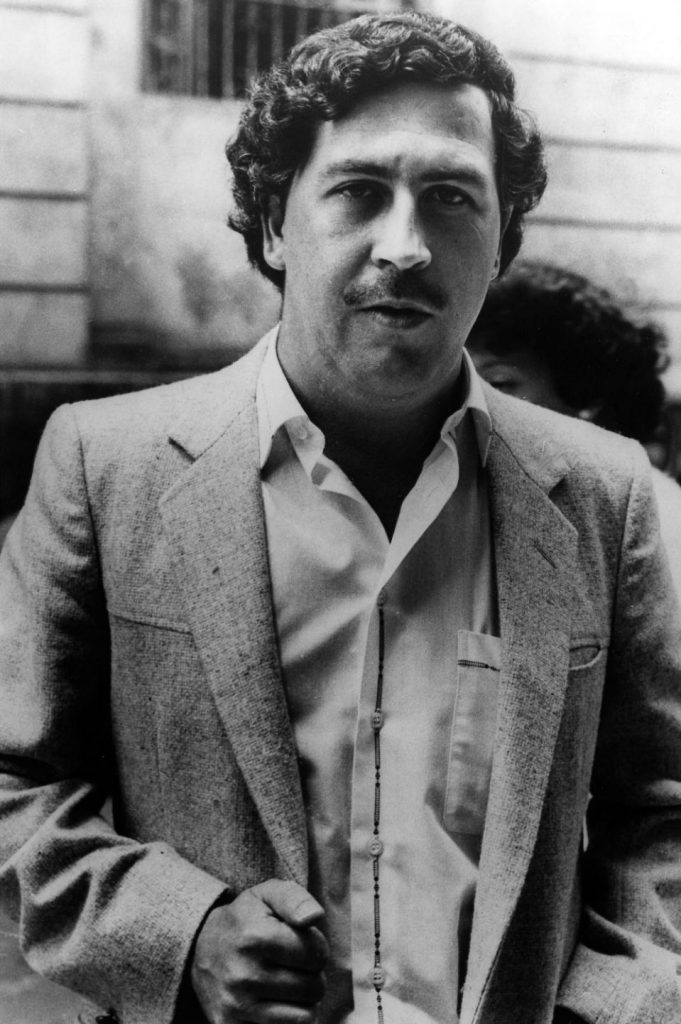 Manuela Escobar's Family
As of today, the Escobar family is mostly unknown, as Pablo tried to keep them out of the spotlight when he was alive.
Sebastian Marroquin, born Juan Pablo Escobar Henao, is the most outspoken member of the Escobar clan. In 2009 he starred in the Argentinian documentary-film 'Sins of my Father', directed by Nicolas Entel, in which he travelled to Colombia and met with the sons of Luis Carlos Galan and Rodrigo Lara Bonilla, two of his father's murder victims, and asked them for forgiveness. He also published a book in 2014 entitled 'Pablo Escobar: My Father', and has given numerous interviews throughout the years.
Manuela's mother Victoria Eugenia Henao, who now goes by the name of Maria Isabel Santos, is active on social media, and counts with over 200,000 followers on Instagram. Her profile names her as a writer, public speaker and ontological coaching specialist. Victoria mainly uses this account to upload vintage family photos of Pablo and her children, and she also has her own website on which she sells her books and communicates to her fanbase.
Roberto Escobar Gavira, Pablo's elder brother, is known for being the head accountant of the Medellin (drug) Cartel. Nicknamed 'El Osito', he was born in 1947. He published a book in 2009 entitled 'The Accountant's Story', relating the part he played in his brother's cartel.
The book includes interesting trivia such as, '…Pablo was earning so much that each year we would write off 10% of the money because the rats would eat it in storage, or it would be damaged by water, or lost.'
Manuela Escobar's Net Worth
Upon Pablo's death, his family was worth an estimated $30 billion dollars, however, Colombian authorities seized most of it. Some sources say that Manuela is worth as much as $7 million dollars, and others put forward a smaller figure of $300,000.
Her mother is said to be worth around $500,000, thanks to her book sales and conference speaking, and her brother is estimated to have an impressive net worth of $30 million.
We do know that the Escobar family continues to make money from the rights to Pablo Escobar's name and image. In 2010 they founded the clothing line 'Escobar Henao', which sells Pablo Escobar-related apparel, such as shirts bearing his mugshot. The clothing line, although not sold in Colombia out of respect for their father's victims, is popular in the Mexican city of Culiacan.
Thanks to the success of the Escobar Henao clothing line, and the money Manuela earns each year from the use of her father's image, we can agree that she is worth around $7 million.