-Matthew Trebek was born in Southern California in February 1990 to Alex Trebek and Jean Currivan.
-He was encouraged by his parents to focus on his education and attended Fordham University.
-He has worked as a creative department assistant, bartender, and has opened his own restaurant, coffee shop, and pizza shop.
-His hobbies include playing football, soccer, baseball, gym training, running, swimming, and watching movies.
-His father, Alex Trebek, was a Canadian-American game show host and TV personality who was best known for hosting "Jeopardy!" from 1984 until his death in 2020.
Who is Matthew Trebek?
Matthew Trebek was born in Southern California, USA, in February 1990 – his zodiac sign is said to be Aquarius, and he holds American nationality. He is a businessman, but perhaps only known for being the son of the late Canadian-American game show host and TV personality Alex Trebek.
Early life and education
Matthew was raised alongside his sister Emily in Southern California, by their father and their mother Jean Currivan who is a real estate agent, originally from New York. Jean is Alex's second wife as he was previously married to Elaine Callei, an American businesswoman and broadcaster – they didn't have children together, although Alex did adopt her daughter Nicky.
Both Matthew and his sister were urged by their parents to focus on their education, and they were reputedly both amongst the best students at their high schools. Upon matriculating in 2009, Matthew enrolled at Fordham University from which he obtained his Bachelor's degree in communication and business administration in 2013.
Matthew's career
Starting in 2007, Matthew volunteered at Children' Burn Foundation until June 2009.
From June 2008 to September 2010, he worked at ASG Media/TipsnTrends as a creative department assistant and was mostly in charge of helping the head of the department with organizing products on websites, and helping the customer service department by communicating with consumers and clients. Matthew also updated the entertainment section of the website TipsnTrends.
From August to September 2011, he studied at the National Bartenders School, and was then in October 2011 hired at Hospitality Holdings as a bartender, a job he has been doing to this day.
In May 2016, Matthew opened his own restaurant, Oso in Harlem, New York City together with Nodar Mosiashvili, and in 2019 he opened his coffee shop and cocktail bar Lucille's, followed by his pizza shop Pizza by Lucille's.
Love life and wife
Matthew is amongst the most secretive celebrities when it comes to talking about his personal life, as he hasn't shared the details of any women or men he has perhaps been with.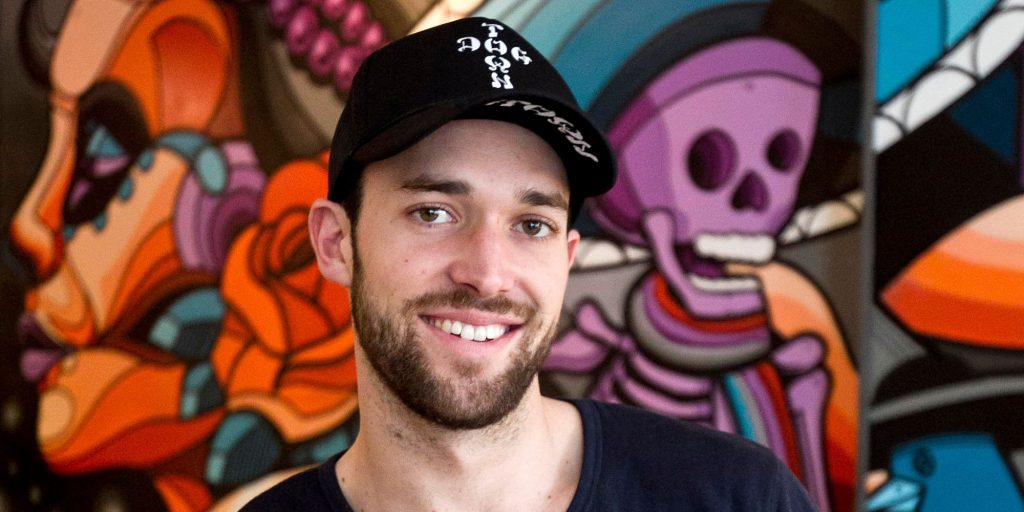 There are rumors circulating the internet claiming that Matthew has been married to his other half for a couple of years now, but that the two have decided to keep their marriage away from the media's attention for the sake of their future children, however, this hasn't been confirmed, and Matthew hasn't commented on the rumors.
There are also those who believe that Matthew is gay, and that this is why he hasn't spoken about his past and present affairs, however, this hasn't been confirmed either.
As of March 2021, Matthew is single, hasn't married and doesn't have children.
Hobbies and other interests
Matthew has been very sporting since a very early age.
He began playing football while attending elementary school, and although it was just for fun back then, he became serious about the sport while attending Campbell Hall. Matthew also played soccer and baseball, but eventually chose not to pursue a career in sport.
He is still physically active though, as he has several training sessions at the gym each week, while Matthew also occasionally goes running and swimming.
In his spare time, he likes to watch movies starring his favorite actor and actress Johnny Depp and Natalie Portman, such as the franchise "Pirates of the Caribbean", "V for Vendetta" and "Leon: The Professional".
Age, height and net worth
Matthew is 31 years old. He has short brown hair and brown eyes, his height is 5ft 10ins (1.78m) and he weighs around 175lbs (80kgs). As of February 2021, his net worth has been estimated at over $1 million, while Alex's net worth at the time of his death was estimated at over $75 million.
Who is his father Alex Trebek?
George Alexander 'Alex' Trebek was born in Sudbury, Ontario, Canada on 22 July 1940 – his zodiac sign was Cancer and he held both American and Canadian nationality. Alex is still remembered for the TV game-show "Jeopardy!", which he hosted from 1984 until he passed away in 2020.
He was raised in Sudbury alongside his sister Barbara by their father George Edward Trebek who was a chef, and their mother Lucille Marie Lagace who was a housewife.
He was 13 when he started working at a hotel as a porter, the same hotel at which his father worked as a chef. Alex studied at Sudbury High School, and upon matriculating in 1958, he enrolled at the University of Ottawa, from which he obtained his Bachelor's degree in philosophy in 1961. During his years at the university, Alex was a member of the English Debating Society, and dreamed about launching his career as a broadcaster.
He launched his career in 1961 by joining the Canadian Broadcasting Corporation (CBC), and soon progressed to reading the news on the CBC national radio. In 1963, he started hosting the show "Music Hop" and three years later was invited to host the academic quiz show "Reach for the Top". He went on to host various shows, including "Strategy" and "I'm Here 'Til 9" and in 1971 was considered as the host of the hit show "Hockey Night in Canada", however, he wasn't chosen, apparently because of his mustache.
It was in 1973 that he moved to the US and joined the TV network NBC, hosting their game show "The Wizard of Odds". He went on to host various other game shows, such as "High Rollers", "Double Dare" and "The $128,000 Question". In 1981, Alex began hosting the game show "Battlestars", but which was cancelled after six months, and after hosting several other unsuccessful shows in the following three years, Alex was chosen to host the game show "Jeopardy!" in 1984.
During those 36 years that he hosted "Jeopardy!", Alex made guest appearances in various other shows, such as "Classic Concentration", "To Tell the Truth", and "Pillsbury Bake-Off".
He was always very sporting, and ran the Olympic torch in Jacksonville, Florida in 1996.
He owned a 700-acre ranch in Creston, California, at which he bred thoroughbred racehorses – the ranch was sold in 2008 while it's today the Windfall Farms event center.
Alex suffered a minor heart attack on 11 December 2007, and another in June 2012. On 15 December 2017, he was rushed to hospital and diagnosed with a subdural hematoma caused by a fall he had two months prior. On 6 March 2019, Alex revealed that he was suffering from stage IV pancreatic cancer. On 21 July 2020, his memoir "The Answer Is…: Reflections on My Life" was published, and on 8 November 2020 he died at home after fighting cancer for around a year and a half. His wife was given his cremated remains.
He had won numerous awards for his skills, including a star on both Canada's Walk of Fame and the Hollywood Walk of Fame, and seven Emmy Awards for Outstanding Game Show Host. Two of the accolades he had received include the Key to the City of Ottawa, and the title of an Officer of the Order of Canada.
Alex was a philanthropist from the launch of his career, mostly active with the United Service Organizations and World Vision Canada.