• Mina El Hammani is a Spanish actress and model born in Madrid in 1993
• She is best known for her role in the thriller crime series "Elite"
• She attended a local high school and graduated with a Bachelor of Arts degree in theatre in 2014
• She is currently shooting for the 2021 drama series "El Internado: Las Cumbres"
• Mina has amassed over 6.3 million followers on Instagram and has an estimated net worth of over $600,000
Who is Mina El Hammani?
Mina El Hammani was born in Madrid, Spain, on 29 November 1993 – her zodiac sign is Sagittarius, she holds Spanish nationality and is of Moroccan descent. She is an actress and a model, who is perhaps known best for her portrayal of Nadia Shanaa in the thriller crime series "Elite", created by Dario Madrona and Carlos Montero, and which stars Itzan Escamilla, Miguel Bernardeau and Aron Piper. It has been airing since 2018, and follows three students from middle-class families who enroll at a Spanish private school attended by rich teenagers. It's been nominated for three awards.
Early life and education
Mina was raised in a conservative family in Madrid, but hasn't shared any details concerning her parents and any siblings with the public, as her family prefers to stay away from the media's attention.
She was six years old when she became passionate about acting, but Mina's parents were against her becoming an actress. At the age of seven, she was invited to appear in the TV series "Ana y Los 7", but her parents stood in the way, and she missed the opportunity to launch her acting career.
Mina attended a local high school at which she was secretly a member of the drama club, and upon matriculating in 2011, started working as a waitress and stewardess promoter, to pay for a school of dramatic arts because her parents wouldn't pay it for her.
She hasn't talked about it, but it is believed that she obtained her Bachelor of Arts degree in theatre in 2014.
Career as an actress
Mina made her debut TV series appearance in 2015, when cast to appear in a single episode of the drama "Centro Medico", which starred Jordi Mestre, Maria Pedroviejo and Charo Molina, and follows real stories of clinical cases.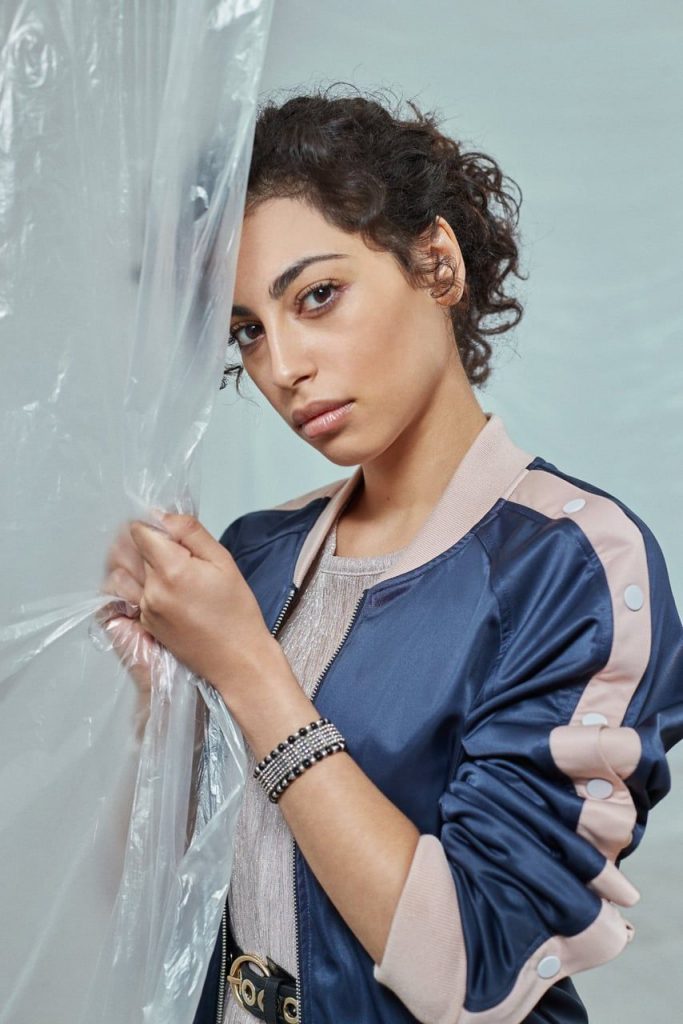 She gained recognition in the same year, after being cast to portray Nur, one of the supporting characters in the action adventure crime series "El Principe" created by Cesar Benitez and Aitor Gabilondo, and which starred Jose Coronado and Alex Gonzalez. It follows an agent sent to El Principe, a city on the Moroccan border, to investigate the rumors of police working with terrorists, however, he instead falls in love with the drug boss' sister. The series won one and was nominated for nine other awards.
Mina went on to appear in a single episode of both the comedy series "La que se Avecina" and the thriller drama "The State", then in 2017 was cast to portray the lead character Salima in the action adventure crime series "Servir y Proteger". The series today stars Luisa Martin and Andrea del Rio, and follows Alicia, a rookie police officer who has joined the force only to find out who is responsible for her mother's death. It's been airing since 2017, counting around 810 episodes, and has been nominated for one award.
Mina made her debut video appearance in the 2019 short musical "Danna Paola: Oye Pablo", directed by Nacho Mohedano, and which also starred Georgina Amoros and Pepe Barroso. In the same year, she appeared in the episode "Sandoval" of the historical biographical series "Hernan", which follows the life of Hernan Cortes, the Spanish Conquistador, and was nominated for two awards, winning one.
Mina is currently shooting for the 2021 drama series "El Internado: Las Cumbres", created by Asier Anduenza and Laura Belloso, in which she is starring alongside Carlos Alcaide, Alberto Amarilla and Daniel Arias.
It's about a school for trouble-causing children, found in an isolated place between the mountains, and close to a monastery.
Other works
Mina has been criticized for her decision to remove her hijab for the second season of the series "Elite", and was invited to appear in two talk-shows to discuss it: the comedy talk-show "La Resistencia", and an episode of "Hollywood Insider".
She has modeled for various companies and brands, and has appeared on the cover page of several magazines, including "S Moda", "Women's Health" and "DeLooks".
Love life and relationships
Mina is very secretive when it comes to her love life, and hasn't spoken about any men whom she might have dated, preferring to keep her personal matters to herself.
Coming from a Muslim family, Mina is believed to be waiting to marry before she will become intimate with a man, and it is also widely believed that she will be searching for a Muslim man. However, there are still those who believe that as of January 2021 she is romantically linked to someone, but is keeping the relationship hidden from everyone because it would hurt her parents.
She hasn't addressed any of the rumors, nor those which claim she's a lesbian. According to two people on the internet, she was seen being too close to her female friend at a club in Los Angeles, but no evidence has been provided to support these claims.
Mina appears to be single today, hasn't married and doesn't have children.
Hobbies and other interests
Mina has become somewhat addicted to social media networks, especially her Instagram account, as she's amassed more than 6.3 million followers, and has uploaded around 330 pictures, most of which have been taken during her everyday life, or during her photoshoots.
She is a cat-lover, and her pet cat can be seen featured in many of her Instagram pictures.
Mina likes to travel, and her modelling and acting career has taken her to various European countries, as well as to several US states. Her favorite city out of those she's visited is Los Angeles in California.
She has multiple training sessions at the gym each week, and is following a very strict diet.
She has her own favorite Hollywood actors and actresses, and is hoping to appear in a movie alongside Leonardo DiCaprio or Matt Damon. Some of Mina's favorite movies include "Titanic", "Inception" and "Catch Me If You Can".
Age, height and net worth
Mina is 27 years old. She has long black curly hair and black eyes. Her height is 5ft 5ins (1.65m), she weighs around 115lbs (52kgs), and her vital statistics are 33-24-34. She wears shoes size eight, and dress size four.
As of January 2021, her net worth has been estimated at over $600,000.