Who is Jodi Lyn O'Keefe?
American actress and model Jodi Lyn O'Keefe, was born in Cliffwood Beach. New Jersey USA, on 10 October 1978, meaning that her zodiac sign's Libra. She's had roles in more than 50 movies and TV series, and is probably still best known for her playing of the supporting character Taylor Vaughan in the 1999 romantic comedy movie "She's All That", which Robert Iscove directed, and which starred Matthew Lillard, Rachael Leigh Cook and Freddie Prinze Jr. It follows a high school star who's trying to help an unattractive girl become prom queen – it won eight of its 13 award nominations.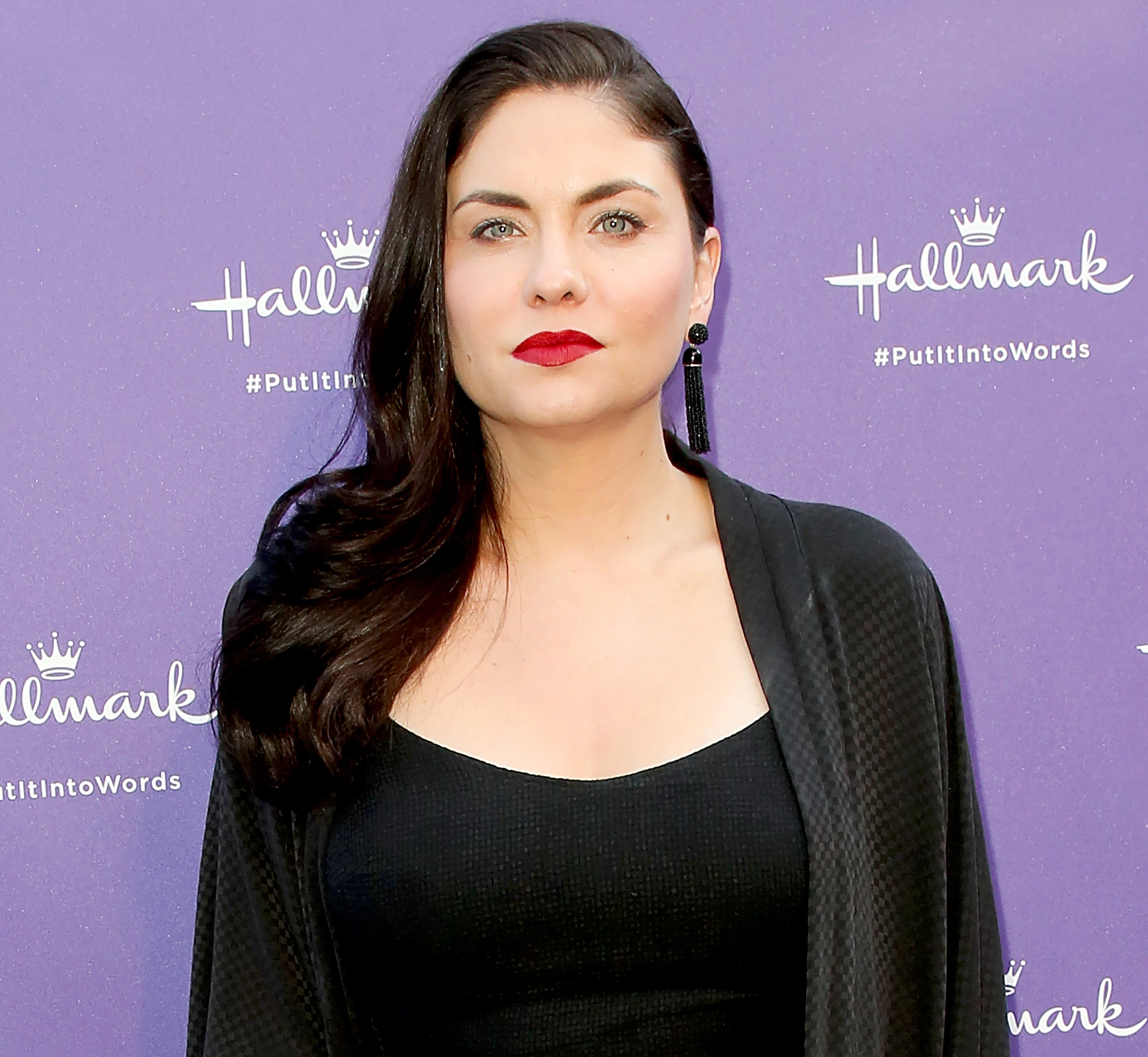 Education and early life
Jodi was raised alongside her older sisters Jenna and Heather in Cliffwood Beach, by their father Jack O'Keefe who worked for American multinational pharmaceutical company Merck as their director of labor relations, and mother Noreen who was a housewife.
Jody's interest in acting was born while she was attending St. John Vianney High School; she and her friends were members of its drama club, and starred together in many school plays. She was 16 when she launched her acting career, playing Maggie Cory in 15 episodes of the 1995 romantic series "Another World", then had no roles in the following three years.
Jodi quit school following this role, and she and mother moved to Hollywood, California, where she took acting lessons; Jodi completed her high school education by mail.
Roles in movies
Jodi's debut film role was playing Sarah in the 1998 horror thriller "Halloween H20: 20 Years Later", and she could then have been seen playing lead characters in the horror thriller "Devil in the Flesh 2", the romantic comedy "Whatever It Takes", and the action crime fantasy "The Crow: Salvation", all released in 2000.
In 2004, Jodi played Layla Simmons, one of the main characters in the action fantasy horror "Out for Blood", written and directed by Richard Brandes, and which also starred Vanessa Angel and Kevin Dillon. It follows a police detective whose learned that a vampire's behind a series of mysterious disappearances. Some of Jodi's notable performances in the remainder of the decade were in the 2005 crime thriller "Venice Underground", the 2007 short drama "American Identity", and the 2009 action fantasy horror "Soul Fire Rising".
Let's appreciate the way @JodiLyn_Okeefe walks into the scenes. 😍 #HitTheFloor #TeamLionel #zude @JamesLaRosa pic.twitter.com/uPxHsUbC2c

— Nelly (@just_me_nelly) March 9, 2016
The year 2014 saw her play Ashley Williams in the family comedy "Merry Ex Mas", directed by Brian Skiba, and which starred Kristy Swanson, Lochlyn Munro and Dean Cain; it follows a man who's stuck spending Christmas with his former wife and her wealthy suitor.
Jodi's since appeared in only three movies: the 2014 drama "Wall Street", the 2018 action thriller "Edge of Fear", and the 2021 drama "Hip Hop Family Christmas".
Roles in TV series
From 1996 through 2001, Jodi played Cassidy Bridges, one of the main characters in the popular crime action "Nash Bridges", which Carlton Cuse created, and which also starred Cheech Marin and Don Johnson. It follows two police officers as they're solving crimes together in San Francisco, California, and the series was nominated for 22 awards.
In 2002, Jodi appeared in two episodes of both the romantic comedy "Dharma & Greg" and the comedy "George Lopez", and the year 2004 saw her appear in an episode of the fantasy mystery "Tru Calling", the comedy "The Help" and the fantasy mystery "Charmed". From 2007 through 2009, she portrayed both Gretchen Morgan and Susan B. Anthony in the critically acclaimed crime action "Prison Break", which Paul T. Scheuring created, and which starred Amaury Nolasco, Wentworth Miller and Dominic Purcell. It follows a man who's deliberately got himself locked up in the same jail as his innocent brother, so that he could help him escape; the series aired from 2005 to 2017, and won eight of its 41 award nominations.
Jodi's also known for her playing of the main character Lionel Davenport in the popular romantic drama "Hit the Flow", created by James LaRosa, and which also starred Katherine Bailess and McKinley Freeman. It follows Ahsha Hayes who's just joined the elite dance group L. A. Devil Girls, and the series was nominated for a Guild of Music Supervision Award for Best Music Supervision for Television Comedy or Musical.
Jodi's since appeared in only a single series: the 2018 episode "Mombie Dearest" of the adventure fantasy "Legacies".
Other credits
Jodi's been featured in a number of documentaries, including the 2000 video "Whatever It Takes: Making-of Featurette", the 2006 movie "Halloween: 25 Years of Terror", and the 2013 video "Halloween H20: Blood Is Thicker Than Water – The Making of Halloween H20".
Some of her most recent talk-show appearances have been in "Entertainment Tonight", "Surah Online", and "This Week in Hollywood".
Awards and nominations
Jodi won a 2000 Young Hollywood Award for Best Bad Girl, for her performance in "She's All That".
She was also nominated for a 2000 Teen Choice Award for Film – Choice Hissy Fit, for "Whatever It Takes".
Love life and boyfriends
Jodi seems to have a thing for American actors, and has dated several. She dated Al Santos in 1995; he's appeared in 16 movies and TV series, and is probably still best known for his playing of Dante Belasco in the 2003 horror movie "Jeepers Creepers 2".
In 1997, Jodi became engaged to her "Nash Bridges" co-star Don Johnson, who actually portrayed her father in the series!
She dated Jaime Gomez in 1998; he's had roles in close to 70 movies and TV series, and is probably best known for his playing of Mark in the 2001 crime action movie "Training Day".
From 2003 through March 2009, Jodi dated John Cusack on-and-off. He's a famous actor, screenwriter and director, perhaps still best known for his lead roles in the 1997 action crime comedy movie "Grosse Pointe Blank", and the 2000 musical comedy film "High Fidelity".
Since 2015, Jodi's been in a relationship with American artist and perfume composition creator Douglas Little.
Interesting facts and hobbies
A less known fact about Jodi is that she's a licensed bounty hunter, as well as her Canadian actress friend Victoria Ainslie Pratt.
Jodi enjoys painting Tea Cups in her spare time, which she then gifts to her friends.
She likes to listen to all kinds of music, from classical to rock 'n' roll; she's revealed that she's a fan of both Antonio Vivaldi and Nirvana.
Jodi practices kickboxing on a daily basis, mostly because it helps her stay in shape, and is an avid dancer, her favorites being ballet and tap.
There are close to 600,000 people following Jodi on Instagram, and she's posted nearly 800 pictures and videos, with most of these featuring her pet cats and dogs.
Her favorite actresses are Angelina Jolie and Scarlett Johansson, and some of her favorite movies include "Girl, Interrupted", "A Mighty Heart" and "Taking Lives".
Height, eyes and wealth
Jodi's age is 44. Her eyes are blue and she has long brown hair, she's 5ft 8ins (1.74m) tall and weighs around 140lbs (65kgs).
Jodi's net worth's been estimated at more than $4 million, as of December 2022.