• Vanessa Ferlito is an American actress born in 1977
• She has a 13-year-old son and is potentially expecting another
• Her career began in 2001 and she has since appeared in over 30 film and TV titles
• Her net worth is estimated to be $6 million
• She stands 5ft 6ins tall with black hair and brown eyes
Vanessa Ferlito is an American actress, perhaps best known for her role as Detective Aiden Burn in "CSI: NY", as well as her work as Tammy Gregorio in the popular TV series "NCIS: New Orleans"
Early Life
Vanessa was born into an Italian-American family on 28 December 1977, in Brooklyn, New York City USA. Unfortunately, her father passed away from a heroin overdose when she was two. Her mother later remarried her stepfather, and own a salon in Brooklyn where she was raised.
Personal Life
Vanessa is a single mother to her 13-year-old son Vince Ferlito. Vince was born in September 2007 – Vanessa hasn't opened up about the identity of her son's father.
According to recent news, Vanessa may be about to rock that pregnancy glow once more. Reports claim she was spotted with another baby bump on 24 April at a romantic dinner date near her home. Speculation that she toasted with a glass of water twice has fans excited.
Relationship
Vanessa has largely kept her private business under wraps. A couple of years back, she was linked to American director Quentin Tarantino, when the two were spotted at a dinner date in New York City, and seemed to be having the time of their lives, which ended in a passionate kiss.  It's unclear how long the love-struck date goers were together before the flame burnt out.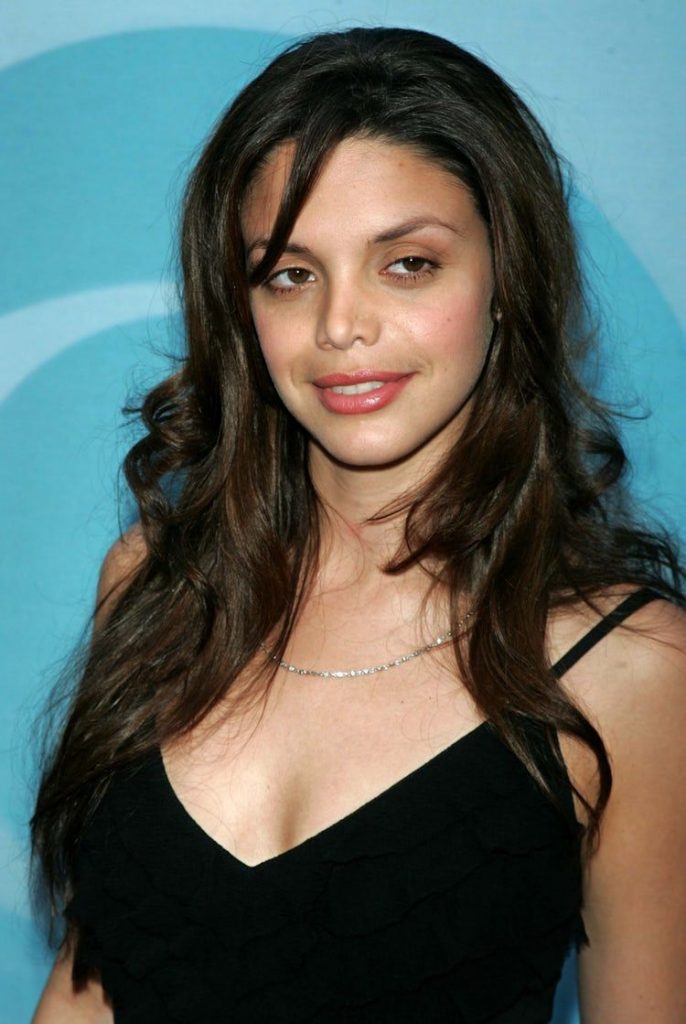 Vanessa is currently in a long-term relationship with an undisclosed lover, with whom things seem to be on the high as Vanessa is supposedly bumping around.
How Great an Actress is Vanessa Ferlito?
After her role as Tammy Gregorio in "NCIS: New Orleans" fans were convinced that Vanessa is a lesbian, as she did such a great job portraying the character. Seeing that she's only been linked to heterosexual relationships throughout her time in the spotlight, that idea seems a little farfetched. That, however says a lot about her acting skills.
Career
At a young age, Vanessa identified her desire to be in the spotlight. She worked as a Wilhelmina model during her come-up, then first hit the screens when she was cast in "The Sopranos" in 2001. Her big break happened when she was cast as Jordan Nash in "On Line" (2002), followed by "25th Hour" the same year, and the TV series' "Third Watch" and "Law & Order."
In 2003, Vanessa was cast in the TV film "Undefeated", her performance earning her an NAACP nomination for Outstanding Actress in a TV Movie, Mini-Series or Dramatic Special.
The exposure she got from the role was so impressive that she was cast in Marvel's "Spider-Man 2" (2004), which was a big hit, grossing $789million worldwide from a $200 million budget, and was another career launcher for Vanessa.
The actress proceeded to appear in "The Tollbooth"( 2004), "Man of the House"(2005) – a performance that was recognized by Joe Leydon as a standout act – "Madea Goes to Jail"(2009), and "All Mistakes Buried"(2015), among several others now totalling over 30 film and TV titles.
She's landed multiple recurring roles in the TV series "24" (2003-2004), "CSI: Miami", and "CSI: NY". She eventually landed her first main role in "Graceland" (2013-2015). Undoubtedly, her appearance in the series prompted the "NCIS: New Orleans"  writing team to add her to the cast for their third season.
The controversial change in appearance
There's only so much you can get past fans, and even Vanessa came under fire for supposedly undergoing cosmetic surgery.
Around 2009, fans started to notice subtle changes in Vanessa's appearance, and let's say many were displeased as in 2017 they sparked the conversation all over social media. Vanessa hasn't confirmed or denounced the rumors.
Net Worth
Vanessa has been in the entertainment industry for two decades now, and is estimated to have acquired a net worth of $6 million, as of mid-2021.
Physical Characteristics
Vanessa stands 5ft 6ins (1.68m) tall, weighs around 115lbs (52kgs), with vital statistics of 32-26-33. She has naturally black hair and brown eyes.