• Purpled is an American YouTube and Twitch star, with over 950,000 subscribers on YouTube and over 740,000 on Twitch.
• His real name is Grayson, born in 2003 in Waynesboro, Virginia.
• He started his YouTube channel when he was 14, and it has now grown to over 500,000 subscribers.
• He also has two other YouTube channels, PurpledLive and PurpledVODs, and a Twitch channel with over 700,000 followers.
• Purpled's net worth is estimated at $650,000.
Who is Purpled?
Purpled is an American YouTube and Twitch star, and an online streamer, who has achieved fame by playing such games as "Minecraft" and BedWars", among many others. He has more than 950,000 subscribers on his official YouTube channel, and over 740,000 on his Twitch channel.
Real Name, Age, Early Life, Parents, and Education
Purpled's real name is Grayson, but he hasn't revealed his surname. He was born on 24 October 2003 under the Scorpio zodiac sign, in Waynesboro, Virginia, USA. Purpled is the youngest in the family, and has two older brothers.
His father is a successful businessman, while his mother is a homemaker – Purpled hasn't revealed their names. He hasn't talked about his educational background, but has said that he matriculated, and is now focused full-time on his online career.
Career Beginnings
He was just 14years-old when he started his channel Purpled, with his first video entitled "Bridging", which now has over 110,000 views. When he hit 100 subscribers, he made the video entitled "Purpled's 100 Subscriber Special", and continued on making more videos, focusing on Minecraft and BedWars games.
His popularity was slowly increasing, and he reached 1,000 subscribers on 3 July 2018, and eventually 100,000 were on his channel on 21 January 2020.
Rise to Prominence
As his popularity was increasing, Purpled started collaborating with several other famous YouTube stars who play the same games as he, including Secret Fish who is also his main inspiration, Wallibear, and Astelic, among other YouTube stars. He has featured in several Minecraft tournaments, including "Winner Takes All", "Minecraft Ultimate Hunger Games", and others in which he had a strong performance.
Purpled reached 500,000 subscribers on 19 March 2021, but the number has continued to increase, and with that, the number of views on his channel. He currently has more than 80 million views, with some of his most popular videos including "I Fought The Dream Team", which has just over seven million views, then "Teaching the Dream Team Bedwars", with just under three million views, and "Unfortunate Minecraft Moments", which has more than one million views, among numerous other videos which have steadily increased his popularity.
Other YouTube Channels
In addition to his main channel, Purpled has two other channels, PurpledLive and PurpledVODs.
He uses PurpledLive to share some of the most entertaining moments from his many Twitch streams. He started the channel in 2019, and the first video was uploaded in mid-2020, "My first conflict on Dream's SMP", which now has more than 235,000 views. He continued uploading new stream videos, gradually building a fan base on this channel, now numbering almost 250,000 subscribers, and over 10 million views.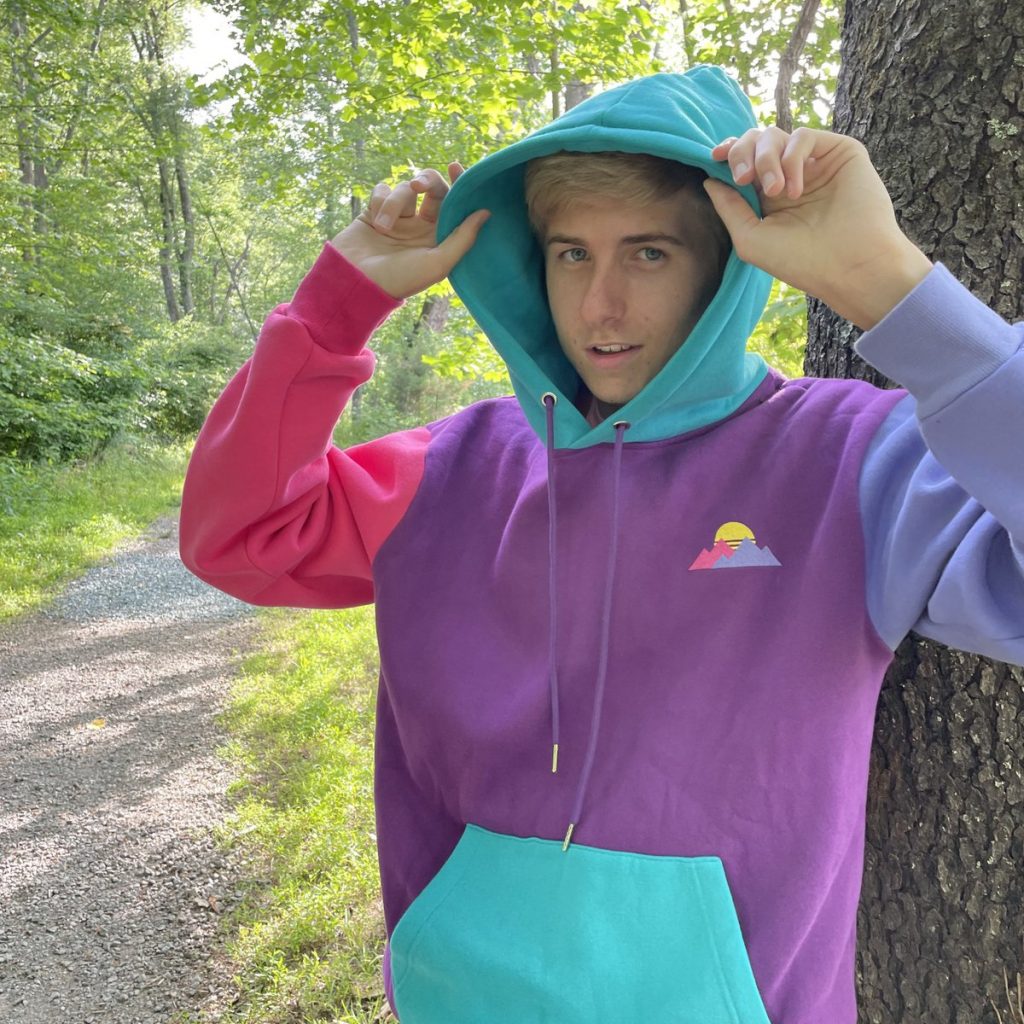 His most viewed videos are "Trapping the entire Dream SMP" with over 2.5 million views, and "Why Dream gave mi $1000", with just under one million views, in addition to other videos.
The PurpledVOD was created in 2020, and it features Twitch videos on demand. He plays various games including "Among Us", "Five Nights at Fredy's 4" and others, in addition to already established "Minecraft", and "Bedwars", which gained him world fame already, with more than 110,000 subscribers, and over six million views.
Twitch Channel
His growing popularity on YouTube made him think about the Twitch channel, and his Purpled Twitch channel was soon born. He collected the first 5,000 followers on his Twitch channel by May 2020, and since then he's attracted more than 700,000 followers. He streams rather often, and in addition to Minecraft also gameplay videos of "Subnautica", Fortnite", and several other games that are popular with other gamers.
Personal Life, Dating, Girlfriend?
When it comes to his personal life, Purpled is rather secretive and mysterious about his personal endeavors. He tends to hide most of his private information, thus there's no information about his love life.
Some sources state that he has a secret girlfriend and they've been together for some time, but nothing has been confirmed. Until then, all we can say is that Purpled is focused on his career as a YouTube star and Twitch streamer.
Net Worth and Salary
As of mid- 2021, Purpled's net worth has been estimated at $650,000, earned through his successful career as an online content creator. According to reports, his income is about $470,000.
Appearance and Vital Statistics
The YouTube star has blonde hair and brown eyes. He stands at a height of 5ft 11ins (1.8m), while he weighs approximately 140lbs (64kgs). His vital statistics are unknown at the moment, though he has a slim figure. His shoe size is 8.
Hobbies, Facts, Trivia
In his free time, Purpled likes to travel and is often bound on a new traveling adventure with his colleagues and friends. He isn't much of an outdoors person but has said that he likes playing mini-golf; video games remain his favorite activity.
Before he was known as Purpled, his YouTube channel read Burpled, however, he changed it and is also known as xPoolboy, among other nicknames.
He's an avid pet lover, and in his younger days would often babysit a neighbor's dog, whose name was George.