• Ruth Connell is a British actress and producer born in 1979 in Falkirk, Scotland.
• She is best known for her role as Rowena MacLeod in the series "Supernatural".
• She began her career in 1998 with a short movie and has since appeared in over 20 movies and TV series.
• She is in a relationship with Robert Patrick 'Rob' Benedict.
• Her estimated net worth is over $500,000.
Who is Ruth Connell?
Ruth Connell was born in Falkirk, Scotland, on 20 April 1979 – her zodiac sign is Aries, and she holds British nationality. She's an actress and a producer, who has been credited with appearing in over 20 movies and TV series, while she's perhaps known best for having portrayed Rowena MacLeod, one of the main characters in the fantasy horror series "Supernatural". It was created by Eric Kripke, also starred Jensen Ackles, Jared Padalecki and Jim Beaver, and follows two brothers who are fighting evil supernatural creatures roaming the Earth. The series aired from 2005 to 2020, while Ruth was a member of the main cast in 2014; it won 37 awards of the 163 for which it was nominated, including three Primetime Emmy nominations.
— Ruth Connell ♛ (@RuthieConnell) May 1, 2021
Early life and education
Ruth was raised an only child, just outside of Bonnybridge, by her father David Connell who was a soccer coach and manager, and her mother Fiona Murray who was a teacher.
When she was around five years old, Ruth was sent to a dancing school just so she could keep her cousin company. She fell in love with dance, and eventually enrolled into Scottish Ballets Vocational Dance Education Scheme. It was around this time that she also became interested in acting, and was praised for her performance as Clara in the musical play "Nutcracker". Ruth attended several Scotland Stage Festivals, and became both Scottish Junior Ballet Champion, and later Scottish Senior Ballet Champion.
She matriculated in 1997, and then chose to focus on acting, rather than to pursue a college degree, however, Ruth eventually changed her mind, and enrolled at Rose Bruford College in London. She today holds a Bachelor of Arts degree in acting.
Roles in movies
Ruth made her debut film appearance in 1998, with her portrayal of London Girl, in the short comedy "The Soldier's Leap", but her next movie role only came 12 years later, when she was cast to play the supporting character Olga, in the 2010 comedy "Above Their Station".
The year 2012 saw her appear in the science fiction comedy "Folklore", written and directed by Justin Calen-Chenn, and which starred Laura Waddell, Paulie Rojas Redding and Maria Olsen. It follows the interviews of various supernatural creatures, including a vampire, a water nymph, and an angel.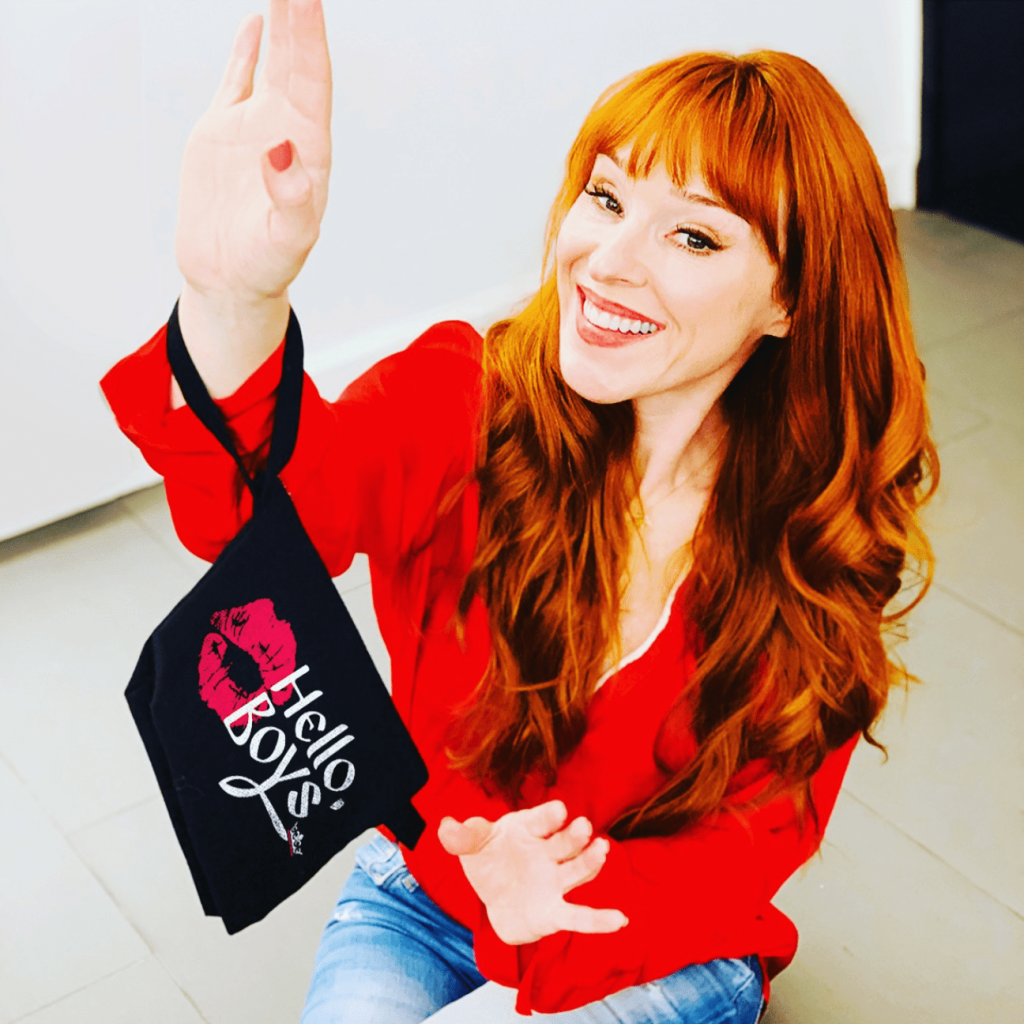 A couple of her following roles were in the 2012 romantic drama "A Perfect Ending", the 2013 drama "Meth Head" and the 2013 short action fantasy "Sapphire Strange". In 2015 Ruth starred as both Sienna and Suzanne in the short drama "Sienna Burning", and in 2016, she played Candy, the main character in the romantic adventure drama "Hara Kiri". It was written and directed by Aitch Alberto, also starred Mojean Aria and Jesse Pimentel, and is a love story of two skaters.
Three of Ruth's most recent roles in movies have been in the 2018 romantic comedy "For the Love of George", the 2019 comedy "Open House", and the 2020 horror thriller "The Cursed Man".
She's currently recording (voice role) for the upcoming animated action adventure "The Loud House Movie", set to be released by the end of 2021, and for the fantasy "Hexengeddon", set to be released sometime in 2022.
Roles in TV series
In 2003, Ruth made her debut TV series appearance with her portrayal of a member of the medical staff, in the episode "Fast Food" of the documentary "Meades Eats".
Her following role was in 2015, when cast to voice Merida in the episode "The Secret Library" of the animated family adventure "Sofia the First". The year 2018 saw her make a guest appearance as Woman in Bed in the episode "Supernatural Parody 2" of the short musical comedy "The Hillywood Show".
Ruth's only other TV series role has been in the 2019 "Episode 6" of the comedy "Spellagram".
Other credits
Ruth produced the 2013 short movie "Sapphire Strange".
She sang the song "Scotland the Brave" in the 2015 episodes "The Hunter Games" and "Paint It Black" of the series "Supernatural".
Ruth received special thanks for the 2015 short crime mystery film "Unsolved", and the 2016 documentary movie "Supernatural Fandom".
She has made a guest appearance in a number of talk-shows, such as "Actors Entertainment", "Noches con Platanito" and "The Timey Wimey Show".
Awards and nominations
Ruth has won three awards – in 2012, she and her colleagues won a Boston Science Fiction Film Festival Feature Film Award for Best Acting Ensemble, for their performance in "Folklore", and in 2017, she won an IndieFEST Film Award of Merit for Supporting Actress, for her performance in "The Cursed Man".
She also won a 2017 Accolade Competition Award of Merit for Supporting Actress, for "The Cursed Man" as well.
Love life and husband
Ruth's highly secretive when it comes to her love life, and avoids talking about men whom she's dated. It's still widely known that she's today in a relationship with Robert Patrick 'Rob' Benedict, an American actor who's nine years her senior, and is probably also known for his performance in the series "Supernatural", which is how the two met. They have been together for several years now; it doesn't appear as they're planning to marry, or to start a family together anytime soon.
There have been some rumors circulating the internet, claiming that Ruth and Rob have already exchanged vows in a secret ceremony.
A fan of Ruth's has claimed to have seen the two exchanging vows, but no evidence has been provided to support these claims, nor have Rob and Ruth commented on this.
As of June 2021, Ruth's dating Rob Benedict, hasn't married and doesn't have children, while Rob has two children Calvin and Audrey, from a previous relationship.
Hobbies and other interests
Ruth's quite active on Instagram, as she enjoys the attention she's receiving from her close to one million followers. She's uploaded over 2,400 pictures, and the majority of these have been taken during her everyday life.
She has also uploaded pictures to show support to the LGBT community, as well as to the movement Black Lives Matter.
Ruth likes to travel, and has been to various European countries for both work and pleasure, while she has also travelled overseas, to New York City, and to Los Angeles in California.
She's an artist, and is apparently good at drawing.
Ruth's physically highly active, as she has several training sessions at the gym each week, while she also occasionally goes cycling, hiking and swimming.
She likes to watch movies late at night, and her favorite actor and actress are Matt Damon and Emma Watson, while a couple of her favorite films are "Saving Private Ryan", "Good Will Hunting" and the franchise "Harry Potter".
Age, measurements and net worth
Ruth's age is 42. She has long ginger hair and brown eyes, her height is 5ft 2ins (1.57m) and she weighs around 108lbs (49kgs).
As of June 2021, her net worth has been estimated at over $500,000.