• Sean Harris was born in 1966 in Woodbridge, Suffolk and is a British actor and film writer
• He is best known for his role as Solomon Lane in the 2015 movie "Mission: Impossible • Rogue Nation"
• Sean graduated from Drama Centre London in 1992 and has appeared in many films, TV series, and theatre plays
• He has won 3 awards and has been nominated for 8 more
• As of February 2021, Sean's net worth is estimated to be over $5 million
Who is Sean Harris?
Sean Harris was born in Woodbridge, Suffolk, England in 1966 – he hasn't disclosed his exact date of birth, but his zodiac sign is said to be Aquarius, and he holds British nationality. Sean is an actor and a film writer, who is perhaps known best for his portrayal of Solomon Lane in the 2015 critically acclaimed action adventure thriller movie "Mission: Impossible – Rogue Nation", written and directed by Christopher McQuarrie, and which starred Tom Cruise, Rebecca Ferguson and Jeremy Renner. It follows Ethan and his friends from the Impossible Mission Force (IMF) as they are trying to kill the members of an international rogue group. The movie was nominated for 31 awards, winning six.
Sean reprised his role in the 2018 sequel "Mission: Impossible – Fallout" which starred Tom Cruise, Henry Cavill and Ving Rhames, and follows a mission gone wrong.
The sequel was more successful than the prequel, winning 24 awards out of the 64 it was nominated for.
Early life and education
Sean was raised in Lowestoft, Suffolk as his family moved there not long after he was born. He hasn't shared any details concerning his parents or any siblings, as he prefers to keep his personal matters to himself.
Sean studied at Dennes High School, and one day when he couldn't play soccer because of bad weather, he watched the 1968 biographical comedy movie "Funny Girl", which starred Barbra Streisand. He became a huge fan of the film, and Barbra motivated him to pursue an acting career. Upon matriculating in 1984, Sean worked various jobs to financially support himself , until in 1989 moving to London and enrolling at the Drama Centre London, from which he graduated with a Bachelor of Arts degree in 1992.
Roles in movies
Sean made his debut film appearance in the 1993 three-hour crime drama "Bad Company", but which failed to attract any attention, and it wasn't until 2001 that he gained recognition, after his portrayal of a supporting character in the fantasy drama "The Discovery of Heaven", which starred Maureen Lipman and Will Bowden, and follows God as he becomes disappointed in humans and requests his stone tablets back. The movie won three and was nominated for two other awards.
The year 2002 saw Sean portray Ian Curtis in the hit biographical comedy "24 Hour Party People", while a couple of his following roles were in the 2004 mystery horror thriller "Creep", the 2005 romantic thriller "Asylum", and the 2007 comedy "Wedding Belles". Later in 2007, he portrayed Simon Hillier in the crime action "Outlaw", written and directed by Nick Love, and which starred Sean Bean and Danny Dyer.
The movie follows a group of people who, feeling betrayed by the police and the government, create their own organization of outlaws.
The following years saw Sean appear in various critically acclaimed movies, such as the 2009 crime action "Harry Brown", the 2010 crime thriller "Brighton Rock", and the 2011 action adventure "A Lonely Place to Die". 2012 saw him portray a supporting character in the mystery adventure science fiction "Prometheus" directed by Ridley Scott, and which starred Noomi Rapace, Logan Marshall-Green and Michael Fassbender. The film follows a group of humans searching for the clues of mankind's origin on a distant moon, and it won six awards while it was nominated for 47 others, including an Oscar.
In 2014, Sean starred as Captain Sandy Browning alongside Jack O'Connell and Sam Reid in the action drama "'71", which follows a British soldier accidentally left alone during riots in Belfast.
The movie won 13 awards out of the 43 it was nominated for. He went on to play a supporting character in three hit movies: the  action adventure "Deliver Us from Evil" and the historical romantic drama "Serena" which starred Bradley Cooper and Jennifer Lawrence, both in 2014, and the 2015 historical war drama "Macbeth".
Some of Sean's most recent roles in movies have been in the 2018 mystery horror "Possum", the 2019 biographical historical drama "The King", and the 2020 horror thriller "The Banishing".
He has recently finished shooting for the upcoming fantasy horror "The Green Knight", set to be released on 30 July 2021, and Sean is currently shooting for the movies "White", "The Unknown Man" and "Spencer".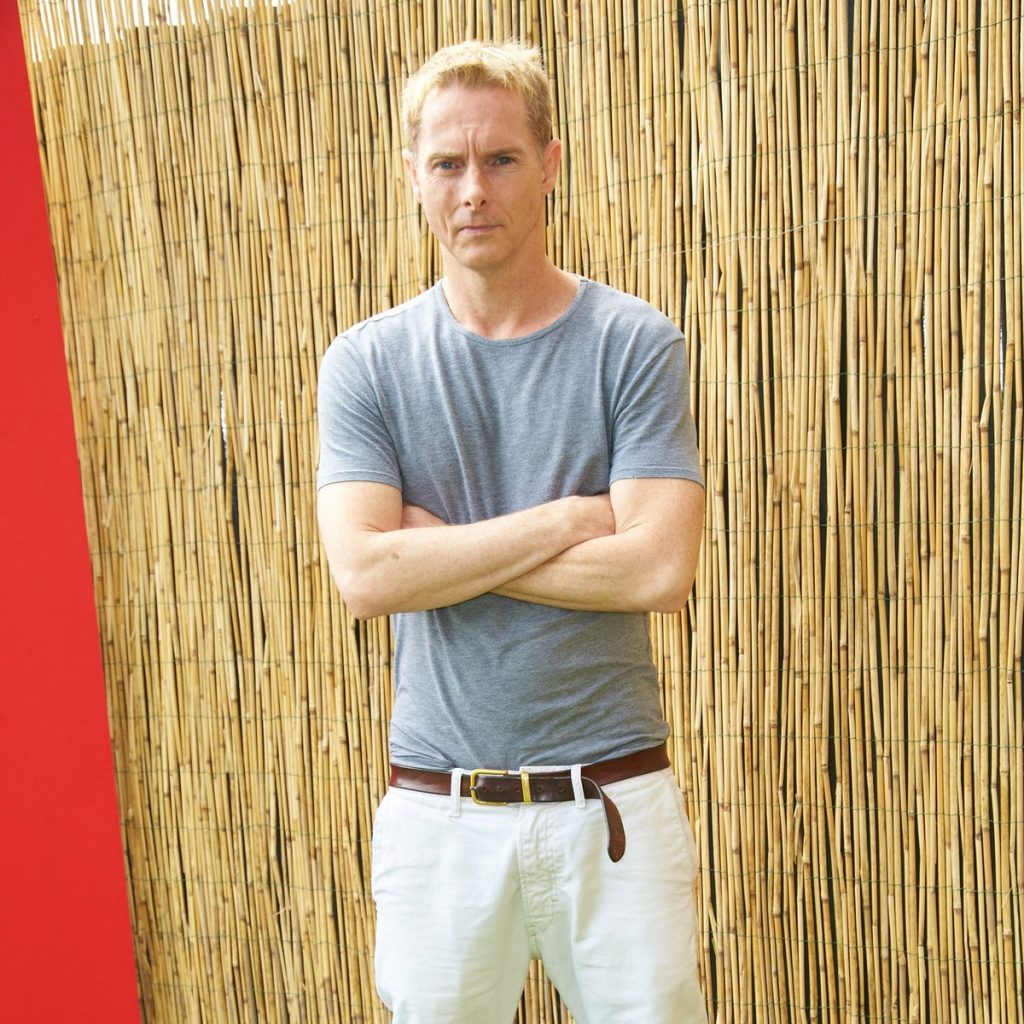 Roles in TV series
Sean made his debut TV series appearance in the 1994 episode "Bring Me the Head of Arthur Daley" of the crime comedy "Minder", and went on to appear in an episode or two of various series, such as the mystery crime drama "Kavanagh QC", the drama "Casualty" and the mystery drama "Judge John Deed".
He portrayed his first lead character, Brian Tobin in the 2010 crime drama mini-series "Five Daughters", which also starred Adam Kotz and Juliet Aubrey, and depicts the lives of five women who were killed in Ipswich in 2006. The series was nominated for 15 awards, winning six. In 2011, Sean portrayed Micheletto in the historical crime drama "The Borgias", which follows the life of Pope Alexander VI in 15th century Italy, who tried to control the country through murder and war. The series was very popular, and won 16 awards.
Two of Sean's most recent roles in TV series have been in the 2013 thriller mini-series "Southcliffe" in which he starred as Stephen Morton, and the 2014 drama mini-series "Jamaica Inn", in which he played the lead character Joss Merlyn.
Other credits
Sean has written the upcoming movie "White", and is currently directing it.
He appeared in the 2003 short documentary "24 Hour Party People: Manchester the Movie", as well as in the 2005 short documentary "Creep: Making of Creep". In 2014, he was featured in the TV special "Arqiva British Academy Television Awards".
Awards and nominations
Sean has been nominated for eight awards winning three. In 2011, he won a Horror Jury Prize at Austin Fantastic Fest for Best Actor – Feature for his performance in the movie "A Lonely Place to Die", and in 2014 he won a BAFTA TV Award for Best Leading Actor for the series "Southcliffe". In 2018, Sean won a Brooklyn Horror Film Festival Prize for Best Actor for the movie "Possum".
He has also been nominated for three British Independent Film Awards, one Chlotrudis Award and one CinEuphoria Award.
Love life and relationships
Even though a very famous British actor, Sean has been able to keep the details of his love life hidden from the media's attention, and hasn't spoken about any women or men he has perhaps dated.
There are rumors circulating the internet claiming that Sean might be gay, and that this is why he hasn't talked about his girlfriends. Some of his fans have even claimed to have seen him spending time with a man who could be his boyfriend, however, no evidence has been provided to support these claims, conversely, there are also those who believe that he's married and is keeping the marriage a secret but this hasn't been confirmed either, so nothing is known about Sean's sexuality.
As of February 2021, Sean appears to be single, hasn't married and doesn't have children.
Hobbies and other interests
Sean is interested in theatre and was a member of the Glasgow Citizens Theatre, appearing in many plays performed there, including "Romeo and Juliet" in which he portrayed Tybalt, and "Don Juan" in which he played Carino. Other plays he's appeared in include "A Midsummer Night's Dream" and "Angels Rave On".
He is keen on travelling, and his acting career has taken him all around the world, while some of his favorite cities are Miami in Florida, Venice in Italy, and Hanoi in Vietnam.
Sean has his own favorite actors and actresses, some of whom are Idris Elba, Benedict Cumberbatch and Judi Dench, and his favorite movies include "The Dark Tower", "The Imitation Game" and "Doctor Strange".
Age, height and net worth
Sean is either 54 or 55 years old. He has ginger hair and beard, blue eyes, and his height is 6ft (1.83m) and he weighs around 165lbs (75kgs).
As of February 2021, his net worth has been estimated at over $5 million.