Who is Steve Schirripa?
A sweet, even-tempered, quiet, almost shy guy… you wouldn't describe a mobster with these words, however, this is how the character of Roberto 'Bobby Bacala' Bacallieri Junior is presented in the series "The Sopranos". The actor who played this role is Steve Schirripa, an actor who has over 75 acting credits to his name, but is probably still known best for the aforementioned role.
To the younger audience, he's perhaps well-known for his portrayal of Anthony Abetemarco in the crime drama series "Blue Bloods". Did you know that he made his big-screen debut in the 1995 Oscar-nominated movie "Casino", although his role was uncredited? He's also a writer and has published seven books, two of which are New York Times bestsellers ("A Goomba's Guide to Life" and "The Goomba's Book of Love").
To learn more interesting facts about this versatile actor, keep on reading this article.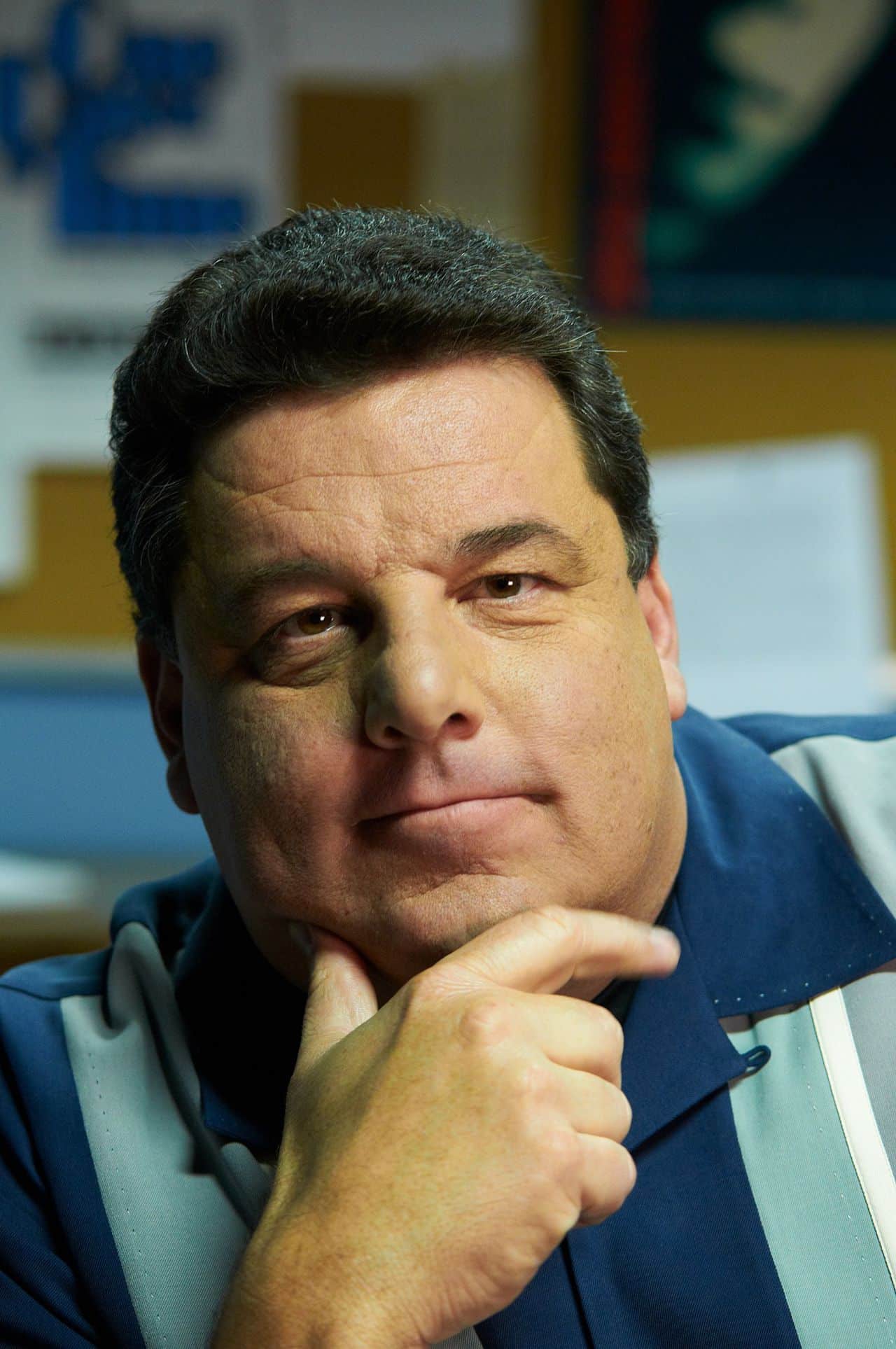 Early life, family, and education
Born Steven Ralph Schirripa under the zodiac sign of Virgo on 3 September 1957, Steve is today aged 65. He hails from Brooklyn, New York City USA, holds American nationality, and comes from a family of mixed ethnicity – his father Ralph is an Italian-American, while his mother is Jewish. Steve was raised in his hometown by his parents alongside his four siblings, and the family struggled financially.
Steve was into sports as a youngster, and at college was captain of the basketball team. Speaking of his educational background, he attended a local high school, and upon matriculating in 1975, he enrolled at Brooklyn College, from which he graduated with a BA degree in 1979.
After he graduated, he began working as an entertainment director of the Riviera Hotel and Casino, in Las Vegas, Nevada, and was bitten by the acting bug after he played a Man in Bar in "Casino".
Roles in movies
The movie "Casino", starring Robert De Niro, Sharon Stone, and Joe Pesci, written and directed by Martin Scorsese, had 11 award nominations, including an Oscar nomination for Best Actress in a Leading Role (Sharon Stone), and won four. Steve Schirripa was seen at the bar in the scene when Pesci's character stabs a man with a pen.
It took him two years to be cast as Bodyguard #1 in "Highway to Vegas", followed by his roles in the 1998 movies "Fear and Loathing in Las Vegas" and "Denial". Steve also had a small part as Security Guard in the 1999 crime-drama "Speedway Junky".
The early 2000s saw him in "The Flintstones in Viva Rock Vegas" (2000), "Alex in Wonder" (2001), and "High Roller: The Stu Ungar Story" (2003). In the following year, Steve was cast to play Tony in the short comedy movie "What Are the Odds", which brought him New York International Independent Film & Video Festival Award for Best Supporting Actor.
In 2005, Steve was seen as Tony in "Meet the Mobsters", followed by his role as Frank in the 2009 drama "The Hungry Ghosts", which was his first lead role. He starred opposite Nick Sandow and Aunjanue Ellis. The film told the story of a group of New Yorkers of various races, ages, and backgrounds who shared one trait – they're all looking for spiritual, emotional and sensual satisfaction.
Later that year, Steve was seen as Louie in "Jordon Saffron: Taste This", which won the Accolade Competition Award of Merit-Feature Film. He was next cast to play Mike Frato in the 2011 biographic drama "Kill the Irishman", about Danny Greene, an Irish thug who worked for mobsters in Cleveland.
Steve was then seen as Vito in the 2014 biographical drama "Jersey Boys", about the iconic musical group The Four Seasons, and in the following year, he was cast to play Father Ed in "Chasing Yesterday", one of his rare roles in which he hasn't played a mafia gangster.
Most recently, Steve portrayed Nick in the 2017 romantic drama "Wonder Wheel", written and directed by Woody Allen, followed by his role in the 2021 movie "40-Love", in which he had a small part as a Security Guard.
Roles in series
Steve made his first television series appearance as a Security Officer in an episode of the series "Chicago Hope" in 1998. In the following year, he guest-starred in an episode of various series before he was cast to play his most notable role to date, as Bobby Bacala in the crime-drama series "The Sopranos". From 2000 through 2007, he was seen in 53 episodes of the series, which had 309 award nominations, and won 122, including 21 Primetime Emmys. Steve shares with his co-stars the Screen Actors Guild Award for Outstanding Performance by an Ensemble in a Drama Series, and four other nominations for the same award.
From 2008 to 2013, Steve made an appearance in 110 episodes of the series "The Secret Life of the American Teenager". His role as Leo Boykewich, the owner of the local butcher shop, nicknamed 'The Sausage King' was one of the favorite characters in this family comedy, which followed the story of a 15-year-old girl who became pregnant after one night at band camp, and now her whole life is turned upside down.
The series had 34 award nominations and won six.
Concurrently, Steve was seen guest starring in series such as "Brothers" (2009) and "Aqua Teen Hunger Force" (2009-2012). In 2015, he was cast to play his now most recognizable role, as Anthony Abetemarco in the crime drama series "Blue Bloods", appearing in 117 episodes through 2022.
Love life and wife
Steve is a family man – since 22 April 1989 he's been married to Laura Lemos, a non-celebrity only known as the wife of this actor; she prefers to keep her private life secret.
They have two daughters, namely Ciara and Bria, whose birthdates haven't been revealed, as their parents keep their lives away from the public eye.
As of late 2022, Steve and his family live in their residence in New York City.
Net worth
Steve hadn't dreamed of an acting career, however, fate had a different plan for him. Thanks to his talent, he has earned decent wealth – according to sources, he was paid over $200,000 per episode in the last season for his role in "The Sopranos".
As of late 2022, his net worth has been estimated at over $6 million.