• Susan Yara is an American journalist, YouTuber and social media star.
• She was born in Seoul, South Korea and raised by her Mexican-American father and Korean mother.
• She graduated from the University of New Mexico with a Bachelor of Science degree in communication and journalism.
• Susan is the co-founder of skincare line Naturium and is active on various social media networks.
• She is 40 years old and has an estimated net worth of over $1.5 million.
Who is Susan Yara?
Susan Yara was born under the zodiac sign of Leo, on 8 August 1981, in Seoul, South Korea. She holds American nationality, and her ethnicity is Latino-Asian. Susan is a journalist, a YouTuber and a social media star, who is perhaps known best for her YouTube channel "Mixed Makeup", which she launched on 27 August 2013. Today, her channel is subscribed to by over 1.2 million people, with more than 170 milion views of all her videos combined, which mostly feature her beauty and skincare tips, and videos about her life and family.
Her most viewed video "8 Perfume Tips to Make Your Scent Work Harder" has been watched over 10 million times since 3 November 2015. She is also a co-founder of a skincare line called Naturium.
Early life, family, education
Susan was raised by her Mexican-American father and her Korean mother, with her two sisters, Patty and Veronica. When she was a year old, the family moved from Seoul to New Mexico, as her father was in the military when he met her mother. Growing up in a multi-ethnic family was tough for Susan. Her parents didn't speak each other's first language, so they all spoke English in their house.
Neither of them had gone to college, and because of that, finding a decent job was hard, so they had financial problems during most of Susan's childhood. In elementary school, she was bulied by other kids, because as she has said in one of her interviews, she wasn't Asian enough or Latino enough to fit in anywhere. However, she had an experience of two cultures, two languages, various foods, the way of being and thinking, so it seems that she took the best out of both of them.
Susan attended a local high school, and upon matriculating in 1999, went to study at the University of New Mexico, Albuquerque, graduating in 2004 with a Bachelor of Science degree in communication and journalism.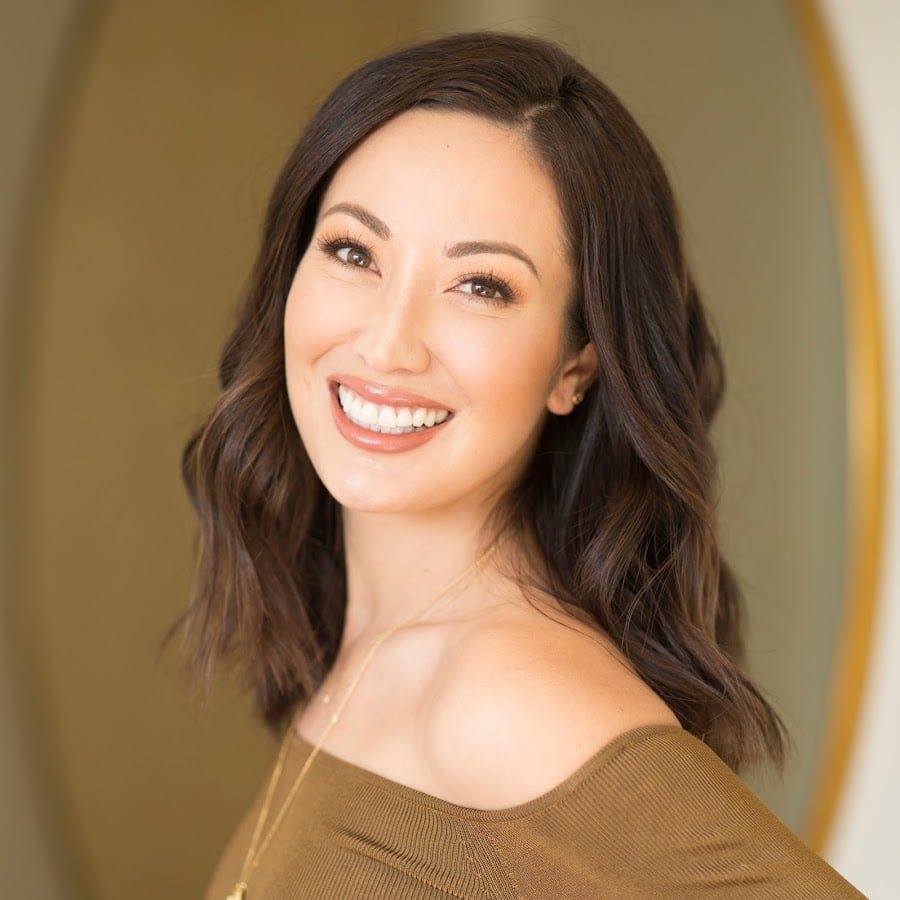 Career
Susan then moved to New York City, where she was an on-camera news reporter for more than a year, for News12 The Bronx. In the same year, she started working for the online magazine "Forbes", writing about fitness, health, beauty and dieting. In the following years, she worked as a freelance reporter for the online magazine "People", as a contributor for CNBC.com, as an on-camera reporter and producer for "Popsugar", and also as a freelance writer for the magazine "Glamour", and as a host on commerce platform "Joyus".
When she moved to Los Angeles in 2009, she became a beauty editor, until in 2014 when she launched her own YouTube channel, wanting to share her experience and knowledge with other women around the world.
Her channel is focused on skincare, hair care, make-up and lifestyle. In 2020, she became a co-founder of the skincare line Naturium; interestingly, she had been promoting this brand in videos, without telling her viewers that she was one of the founders of this skincare line. Her fans were disappointed, because they trusted her that the products are promoted because they are really good, not because she owned the brand. After the backlash from her fans, she posted a video onto her YouTube channel to apologize to them, and explain the reason why she hadn't previously revealed the truth of her brand.
This didn't have a very negative effect on her business, because she regained the trust of her fans very quickly.
She continued promoting her skincare line, and her fanbase continued growing. Naturium is mostly made of natural ingredients, and is vegan friendly, cruelty free and dermatologically tested, so perhaps this is the reason why Susan's viewers began trusting her again.
In the present, Susan is recognized as one of the beauty experts, although she hasn't been educated for it. She constantly repeats in her videos that she's not a dermatologist, but has years of experience in the beauty industry.
Love life and marriage
Susan keeps her love life a secret, so there is no information about whom she dated before her marriage with Arun Dayalan. The two met at a bar in Los Angeles, and were dating for three years before they married in 2011.
Arun is an attorney, and his nationality is Indian-American. He was born in 1975, but there is no other information on the internet about his birthday. They have two children, a son named Nikash and a daughter Ayla.
Susan posted a video onto her eponymous YouTube channel on 19 October 2019, entitled "Meet My Family", because her subscribers always asked her about them, so she wanted to share her happiness with all of her fans. The video has over 200,000 views.
Hobbies and interesting facts
Susan's hobbies are photography and reading. She is into travelling, and enjoys going on vacations with her family; her favorite travel destination is Disneyland, California.
Susan likes to spend her spare time with her family and friends, to go out for dinner and have fun talking about anything.
When she wants to relax, she goes for a swim or to the spa.
During her high schoo yearsl, Susan worked at Aveda Salon and Spa, and at the Clinique counter in a mall.
In 2004, she was crowned Miss New Mexico, and she also competed in the Miss America Pageant.
Susan is active on various social media networks, such as Instagram, Twitter and TikTok, and is always available to answer questions from her fans. Her Instagram profile has gained over 300,000 followers, her Twitter account has over 11,000 fans, and on TikTok she has over 100,000 followers, and on which she calls herself 'Your Skincare Mom'.
Besides her skincare line, she's been promoting many other brands, such as Gucci, Cetaphil, Nizoral among others.
She is also an animal lover, with dogs being her favorites. Susan and her family have a pet dog called Mason.
Age, height, net worth
Susan is 40 years old, her height is 5ft 6ins (1.67m), and she weighs around 127lbs (58kgs); her vital statistics are 35-23-36.
As of August 2021, her net worth has been estimated at over $1.5 million.