-Sy Kravitz was a former Green Beret and TV Producer
-He was born in Brooklyn, New York City to a Ukrainian-Jewish family
-He served in the US Army during WWII and the Korean War
-He married actress Roxie Roker and had a son, Leonard Albert Kravitz
-He died of leukemia in 2005 at age 81
Sy Kravitz was a former Green Beret, and American TV Producer, who worked for the National Broadcasting Company (NBC).  He was popular for being the ex-husband of Roxie Roker, and the father of singer Lenny Kravitz.
He has since passed on, but you can find all you need to know about Seymour 'Sy' Kravitz in this biography.
Early Life, Family, Educational Background
Seymour Kravitz was born as on 10 December 1924 under the Sagittarius zodiac sign, in Brooklyn, New York City USA, into a Ukrainian-Jewish family; he held American nationality.
His parents, Joseph Kravtiz and Jean Kaufman took different career paths; his father worked at a telecommunications company, while his mother was a housewife who stayed home to raise Sy and his brother Leonard.
In his years as a student, Sy was a member of the drama club, and was also involved in football and soccer. Upon his matriculation from a local high school, he subsequently obtained a Bachelor of Arts degree from an unnamed college in 1946.
Sy Kravitz and his younger brother Leonard shared a real bond. Early on, they both chose to serve their country in the military. However, only one of them made it back alive. The Kravitz's were dealt a hard blow when PFC Leonard M. Kravitz was killed in the line of battle in Korea, honored posthumously with the Distinguished Service Cross, and the Congressional Medal of Honour in 2014.
Career
Military Career
Seymour served in the US Army, his decision to join the military encouraged his younger brother Leonard Kravitz to do the same.
Sy was a Green Beret, and rose to the rank of Sergeant,
serving in the second world war, and the Korean war. During the Vietnam war, he served as a news reporter, so for most of Sy's early adulthood, he was working in or with the military.
Filmmaker/ TV Producer
Sy Kravitz came into filmmaking and TV producing later in life. He worked with The NBC News Channel to develop and oversee the video aspect of news broadcasts. The duration of his stay with NBC is still unknown, but he was recognized all over America for his contribution to the news network.
His status as a former TV producer and his wife's fame as an actress exposed their son to a variety of important people, who were instrumental to his success in the music industry.
Personal Life, Wife and Children
In Sy's personal life, he bore a lot of  emotional burdens. The tragedy of his brother's death, the blame he received from his family, and the horrors he experienced from the war first-hand combined to make Sy Kravitz an emotional wreck as an adult.
All the ghosts from his past life surfaced when he tried to start a family. Sy's first marriage was with Erika in 1948, and they had two daughters together- Laurie and Tedi Kravitz. The union didn't last long, as Sy and Erika were divorced in 1955, with Erika retaining custody of the children.
In 1962, Sy Kravitz married actress Roxie Roker, and they welcomed a son on 26 May 1964, naming him Leonard (Lenny) Albert Kravitz, after Sy's deceased brother.
Roxie brought some sort of stability into Sy's life, as she encouraged him to take a more active role in his daughters' lives. However, as Lenny grew older, he and his father had a turbulent relationship. On Oprah's Master Class, Lenny shared that his father was tough and hardcore, 'I was afraid of him as a child'.
When Lenny was 16, he had an argument with his father that resulted in him leaving home. For years father and son were estranged, but managed to reconcile later on and make up for lost time.
After 23 years of marriage, amidst several cheating allegations, Sy and Roxie were divorced in 1985.
Appearance, Clothing Style
Sy Kravitz was 5ft 7ins (1.7m) tall, and he weighed about 136lbs (62kgs).
He had short brown hair and brown eyes. Due to his military background, Sy believed in looking smart, so whenever making a public appearance, he would dress in a neat suit or button-down shirts tucked into his pants.
Hobbies, Favorite Things and Interesting Facts
Sy loved to travel – especially England and Greece.
He was a lover of animals, who took care of several pet dogs in his 40's, and was also a philanthropist, constantly giving to charity.
His favorite movies were "Viva Las Vegas", "The Man Who Knew Too Much" and "It's a Wonderful Life", and his favorite actors were James Stewart and Lana Turner.
He loved listening to Elvis Presley.
Sy has a granddaughter, Zoe Kravitz through his son, Lenny. In his old age, he learned to love and express himself more freely. Sy died of leukemia on 29 October 2005, about a month and half, before his 81st birthday, and the day before Lenny was to perform in his first all-US concert with Aerosmith.
On 31 October, his son honored him publicly at the Mohegan Sun Casino Arena, in Connecticut.
Net Worth and Salary
At the time of his death, Seymour Kravitz's net worth was reported to be a little over $1 million, while his ex-wife Roxie Roker had a net worth of $6 million. Their Grammy-winning son Lenny Kravitz, is reputedly worth $80 million.
Who was Roxie Roker?
Roxie Albertha Roker was born on 28 August 1929 to black American parents, in Miami, Florida US.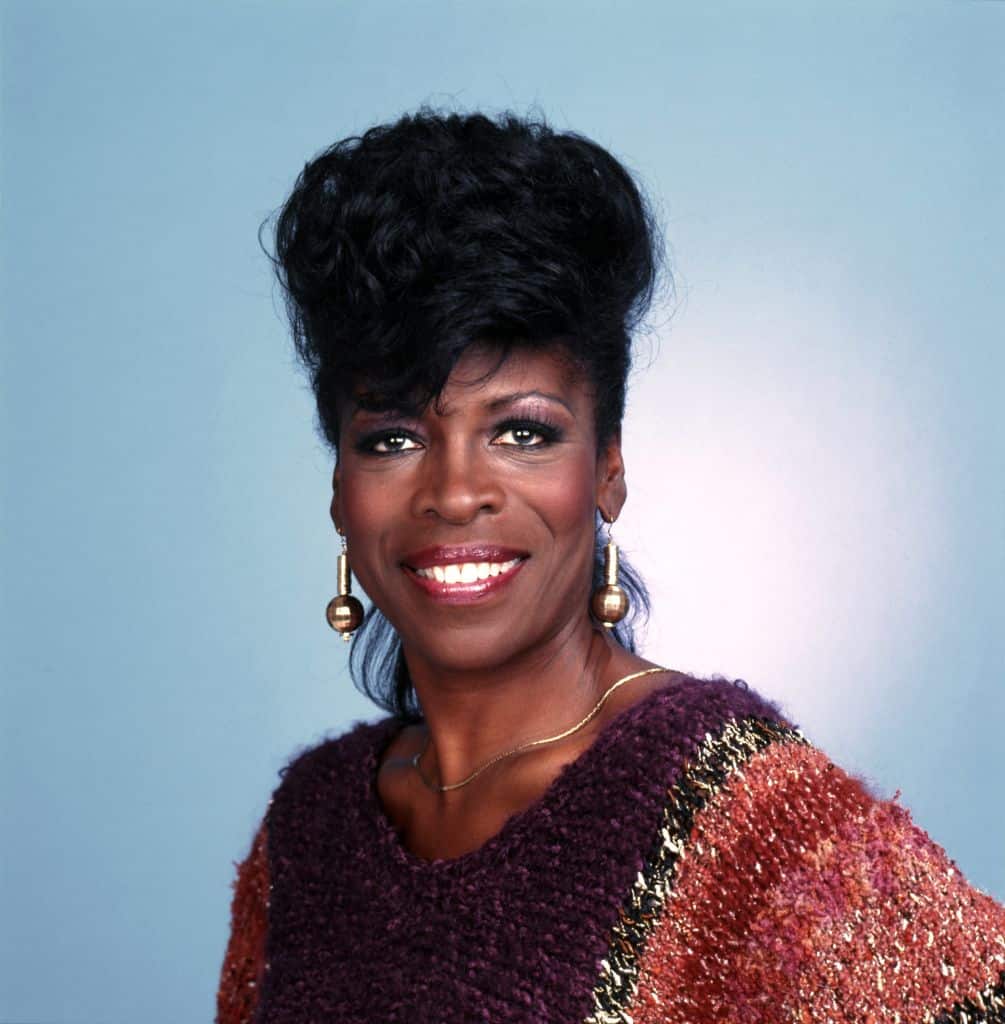 Roxie obtained a Bachelor of Arts degree from Howard University, Washington D.C, where she was an active member of the Alpha Kappa Alpha sorority. After her graduation, she went on to study acting at the Shakespeare Institute (an affiliate of the University of Birmingham).
She married Sy Kravitz and they had a son – due to the nature of her relationship with veteran actress Cicely Tyson, Roxie didn't hesitate in making her Lenny's godmother. Even after Roxie's death in 1995, Cicely and Lenny maintained their relationship. In his tribute to godmother Cicely Tyson, Lenny said, 'the love between us was and is tremendous'.
Roxie Roker started her career as a secretary for NBC's Manhattan office.       Soon she joined the Negro Ensemble Company, a theater troupe that helped her land roles in off-Broadway productions.
Her debut appearance in a film was "Change at 125th Street" (1974), in which she played Eloise Morse. When in the following year Roxie landed the role of Helen Willis in "The Jeffersons", she and her immediate family had to move to Los Angeles. Roxie played the from 1975 to 1985, the longest and most significant role of her acting career.
She also appeared in other television shows such as "The Bermuda Triangle" (1979), "Fantasy Island" (1982), and "Amazon Women on the Moon" (1987), spending her latter years as a guest on various shows.
She was also a child rights activist, an active member of the Inter-Agency Council on Child Abuse and Neglect, and was honored twice by the Los Angeles City Council for her contributions to the community.
On 5 January 1995, Roxie Roker died of breast cancer in Los Angeles; she was 66 years old.