• Mary Padian appeared as a main buyer in Storage Wars until its 12th season.
• She is a hard-working woman who is currently working on her business, maryfinds.com, as well as collaborating with podcasts and promoting health products brands.
• She graduated in photojournalism and moved to New York, eventually becoming an assistant editor at Architectural Digest.
• She founded her own business, Mary's Finds in 2010, and joined the cast of Storage Wars: Texas in 201•
• She is a philanthropist, collaborating with Ubuntu Life, and has made close friendships with her fellow buyers in Storage Wars.
It's not easy to explain what makes "Storage Wars" so interesting; maybe it's the thrill of discovering something unusual in an abandoned storage room, or simply because seeing people bidding is just that exciting, but the show has had people's attention now for well over a decade.
While the show's success is undeniable, following the end of the 12th season in early 2019, "Storage Wars" took a long hiatus from TV, which resulted in a lot of speculations as the series' future being uncertain.
While no one really knew what was going to happen to the show, fans tried to keep up with the cast's whereabouts, specifically Mary Padian, who was one of the most famous and memorable buyers who appeared in it.
So what happened to her and why is she so inactive after the show's end? Keep with us to discover the answer!
Check out my Cameo profile: https://t.co/Yavyc2ImV8 pic.twitter.com/WRhl5naqZ8

— Mary Padian (@MaryPadian) July 19, 2020
What Happened To Mary Padian?
Although it's understandable that many people are under the impression that Mary retired from the entertainment world, considering the circumstances surrounding the "Storage Wars" hiatus, there's an explanation as to why you haven't heard about her for a while. Though before getting into that, it's important to clear up that this isn't the first time a situation like this has happened.
There are two instances in which fans lost sight of Mary's whereabouts. The first time was in 2014, when "Storage Wars: Texas" was cancelled, and the future of said spin-off series' cast was unknown. She was so well liked by the audience that the show's producers took the risky decision to offer her a spot in the "Storage Wars" original series, a situation never seen in the franchise until then, but well received nonetheless.
While that was undoubtedly a great opportunity for her, the fans who came to know her only through the Texas-based show didn't loyally watch the franchise's original series, which explains why some of them might have lost track of her years.
Mary Padian appeared as a main buyer in "Storage Wars" up to its 12th season, right when the show took a prolonged hiatus starting from January 2019. Since then, Mary has kept herself somewhat active on social media, only updating every now and then, barely once a month.
So what happened to her? Mary is a very hard-working woman, thus the reason she normally stays away from Instagram and other online platforms most of the time, is probably because she's concentrated on her career and business.
What Is She Doing Now?
Despite her seemingly previous absence from the public spotlight, Mary Padian made her return to the entertainment world in April 2021 for the TV return of "Storage Wars".
When it comes to her social media presence, Mary is no more active on Instagram than she was before the show's return, but on the bright side, she seems to be giving a try on some projects by making guest collaborations with podcasts, and promoting health products brands, besides working on her main business – maryfinds.com
However, while the show's long-awaited renewal is good news for everyone, it's worth noting that Mary passed from being a main buyer to being a guest star in the series' 13th season, which means that her appearances in "Storage Wars" will be less frequent than before.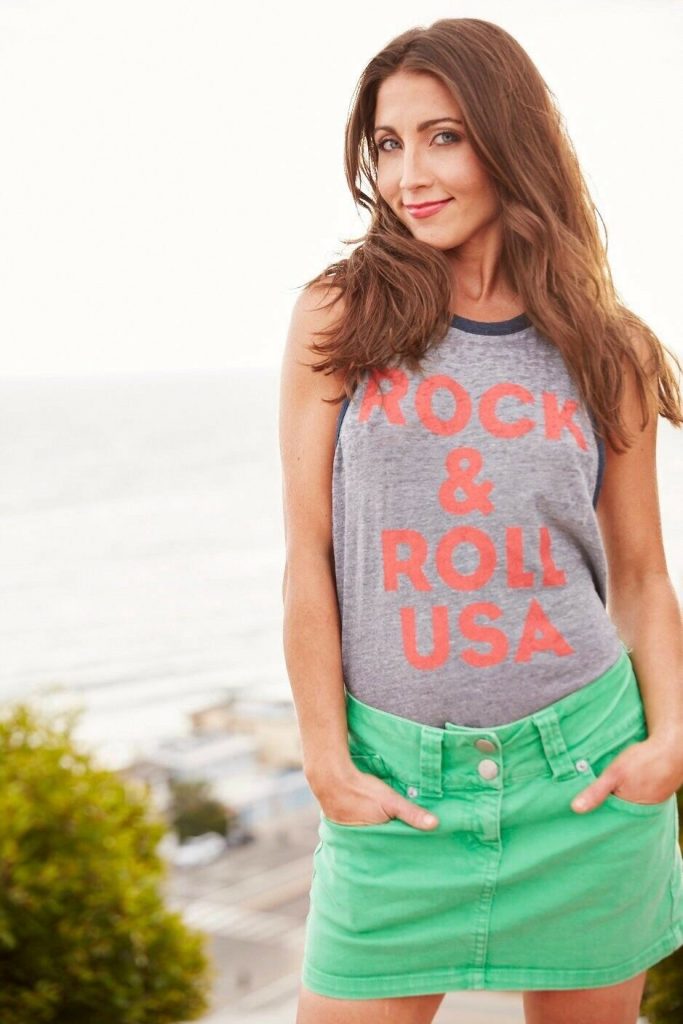 It's still unknown if those changes made to the cast are permanent or temporary, but for now her fans are just happy to see her back on TV.
Who Is Mary Padian?
If you know her from the times she appeared in "Storage Wars: Texas", you might already know that Mary is from Dallas, and has a big passion for almost everything item-related, especially furniture she can find a new purpose for.
While those aspects of her are widely known due to the huge popularity that TV has given her, fewer people know about her early life, or why she chose to dedicate her life to searching for, buying and selling interesting items.
Mary's love for giving items a new life might be something that is in her family, as her father John Padian owns a business dedicated to recycling scrap metal stuff for selling, which was obviously a big influence on Mary.
Just before her high school matriculation, Mary was still unsure about what she wanted to do with her life, but knew that it had to be something related to the entertainment and design world. With that mindset, she was admitted for an internship with D Home Magazine, making it into the University of Texas not long after.
Early Career
Although leaving everything and everyone you know behind is not easy, that's exactly what Mary Padian had to do to make her dreams come true. After graduating in photojournalism in the early 2000's, she moved to New York, searching for something she wasn't sure what it was: 'I didn't have a job or anything, but I knew I wanted to be in magazines, I went out every day and hand delivered my resume", she said in an interview with the website SpareFoot in 2017.
https://www.instagram.com/p/B-2sQ9MDn5A/
While her uncertainty could have turned against her, Mary's determination led to her first big job, with the famous magazine Architectural Digest, where she worked under the tutelage of the renowned then-editor-in-chief Paige Rense.
It seems that her hard work paid-off sooner rather than later, as Mary was soon placed as an assistant editor, and got to produce an online section for the magazine called "Mary's Finds", in which she let out all her creativity and love for furniture, and items' reusage on video format.
Despite the good times as a renowned content creator, Mary's time at the magazine came to an end in 2010, after Rense's announced her retirement. Sensing it was the time for a change, Mary then decided to return to Texas, and to found her own business.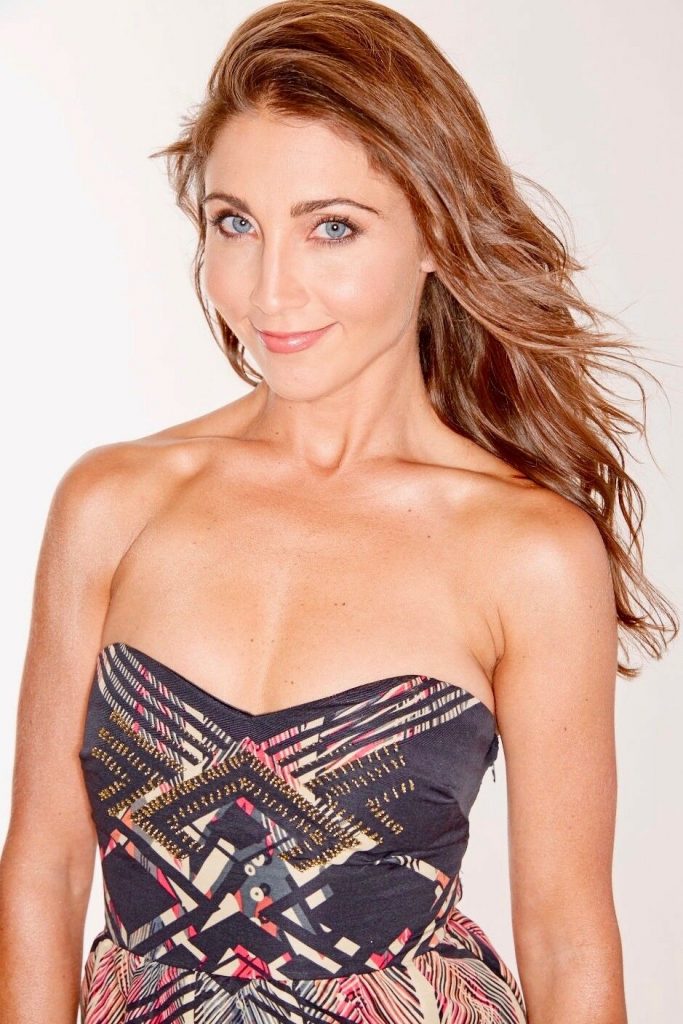 Business and TV Debut
So Mary risked it all for her then-newly founded shop, Mary's Finds, which showcased her love for furniture, design and 'found treasures' combined with her passion for refurbishing and re-using items in an affordable way.
While her hopes were high, Mary knew from the start that the success of the shop wasn't carved in stone. That's why she set herself a sort of deadline, promising she would maintain the business afloat for two years, and if things didn't turn out well, she would close it.
No one could fault Mary for somehow anticipating the business was going to fail, as her sixth sense was right. Maybe it was the fact she was still inexperienced managing things business-related, or the fact that the shop's niche was just too risky, but Mary's Finds was about to close at some point by late 2011. However, as if it was some sort of trick of destiny, a couple of days before the business' due closing date, a TV producer visited the shop, offering her a proposition impossible to turn down – it was to join the cast of "Storage Wars: Texas" as a professional buyer.
It turns out that the show saved Mary's shop, and even lifted the business for the better. As she recalled during an interview with D Magazine in 2012, the work load in Mary's Finds increased a lot after her appearance in the show, which she strongly appreciated regardless of the complications that came with it: 'the bad thing is that I'm never there, and I run it all by myself. I'm always either filming or refurbing.' All in all, it seems that luck has always been on Mary's side.
Storage Wars
As is well known, appearing in the Texan edition of the then-already very famous series "Storage Wars" resulted well for Mary's career off-screen, but it also brought her new opportunities in a newly-found path to join the world of entertainment.
If you remember Mary from the time she debuted as "The Junkster" in the show, it was very clear that she was just too confident in her abilities, and that attitude didn't turn out well for her at first.
#StorageWars: 10 of the Wildest Findshttps://t.co/4vHFvIt94N pic.twitter.com/q4gzgP1bTa

— PopCulture.com (@PopCulture) May 26, 2021
Fortunately, after she learned several good lessons in humility, she teamed up with the senior buyer, Moe Prigoff to learn the basics of storage lots auctioning. Also in the show, it was somehow implied that it was Prigoff who had introduced her to the field, though this is something Mary publicly denied, as she and Prigoff actually met just minutes before filming together for the first time.
However, the age difference nor Mary's lack of experience detered her from becoming good friends with Prigoff, who she considers almost like family: 'We instantly became like long, longtime friends. He's like my other grandpa', she told D Magazine.
In the third season Prigoff left the series, and Mary briefly partnered with Jenny Grumbles, but it was evident that she was already too experienced for it. Her confidence and acquired experience during two seasons ended up gaining her the love of the audience, and a spot in the original series "Storage Wars" after the Texas' show was cancelled in 2014.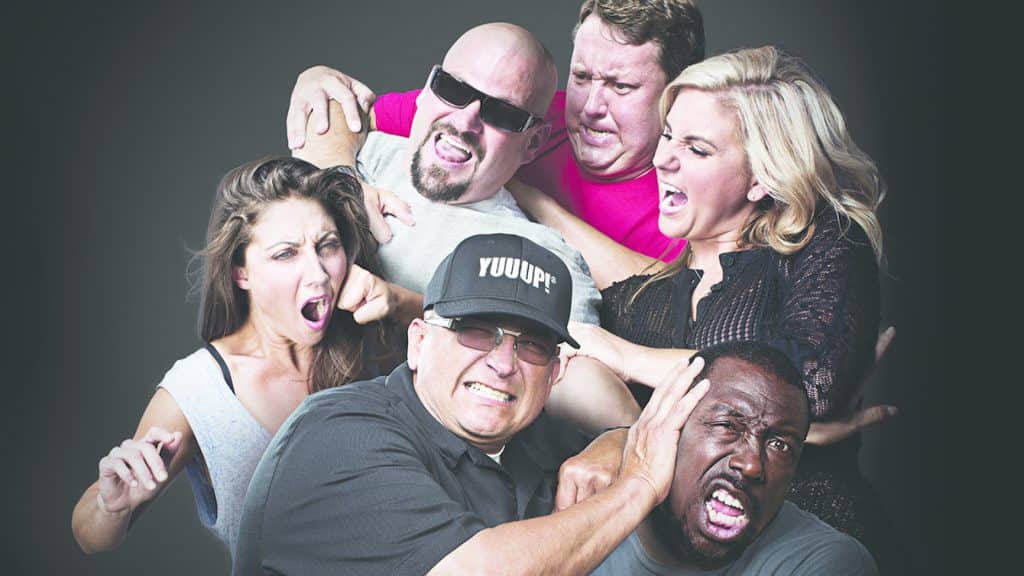 Her Best Findings In The Show
Mary Padian became a regular "Storage Wars" cast member, which also meant that she had to leave Texas in favour of moving to California, and close her physical shop, eventually replacing it with an online one.
While facing those changes might have been difficult, it was all worth it. Appearing in the series not only brought Mary a wide range of opportunities for her business, and expanded her knowledge in the field, but also led her to fdiscover rare and impressive items that would be hard to find elsewhere.
Starting from pets' urns to an ancient grenade, some things found in storage lots don't necessarily have a high monetary value, but a sentimental one. As Mary recalled in an interview, one of the most interesting things she ever found was a trunk belonging to a World War II soldier, who had written over 1,000 letters to his wife, which Mary couldn't resist reading.
When it comes to the financial aspect, it's always good to find some hidden treasures in a storage lot. One of Mary's luckiest findings might have been discovering several camel saddles which dated back to the 18th century, the market price for which were at least $3,000, making her investment well worth it.
Personal Life
Besides her well-noted professional skills, Mary Padian's charismatic personality and beauty has certainly captivated many people throughout the years she has been on TV.
Of course, that also means that she's not short of admirers, to the point where she often receives marriage proposals on her Facebook page. Although the level of seriousness of those propositions is not clear, she takes them with humor at most, despite how she admittedly describes her fame as 'weird'.
So while it's evident that she's caught the heart of many, that also makes people wonder what's up with her personal life, and if there's someone special for her. However, Mary Padian is unfortunately a little too private when it comes to revealing these details. The only thing we know for sure is that she's not married, and doesn't have children, which means you shouldn't freak-out if you happen to see one of the many pics of babies on her Instagram, because those are most-likely her nephews.
It's also worth noting that Mary has a philanthropic side. In mid-2020, she started collaborating with Ubuntu Life, an organization focused on helping Kenyan women to obtain jobs by selling their crafts, sustain themselves and provide health treatment for their kids. By promoting this cause, Mary proves that using fame to do good things for the world is possible.
Relationship With The Cast
Feuds between cast members is an everyday occurrence in reality shows. It's noo different for "Storage Wars", in which it's evident that some of the buyers don't get along that well with each other, on- and off-screen.
However, true to her likeable nature, Mary Padian seems to have gained more than a few friendships in the show's cast along the way. As she described it herself, the Texas series' cast were her 'friends' and 'brothers'. Nonetheless, while the team dynamic is admittedly very different for the California-based show's cast, she seems to have developed a deep friendship with her fellow buyers Brandi Passante and Ivy Calvin.
All in all, Mary Padian is truly a lucky girl, but with a lot of talent and a knack for winning people's heart in a short time. Whether she continues to be a part of "Storage Wars" or moves on to other projects, it's clear that she'll succeed at whatever she does.