• Michael Raymond Burns was born in Long Branch, New Jersey, USA in 1958 and is a businessman and an entertainment executive.
• He is the Vice Chairman of Lions Gate Entertainment Corporation, and also worked for Shearson/American Express and IBM.
• He is married to actress Pell James, and has 3 children with her.
• He is active in sports and travels, and likes to watch movies in his free time.
• He has a net worth of over $3.2 million.
Who is Michael R. Burns?
Michael Raymond Burns was born in Long Branch, New Jersey USA, on 21 August 1958 – his zodiac sign is Leo and he holds American nationality. He's a businessman and an entertainment executive, who's known best for being the Vice Chairman of the Canadian-American entertainment company Lions Gate Entertainment Corporation.
Early life and education
Michael was raised an only child in New Canaan, Connecticut, as his family moved there not long after he was born. His mother was a housewife while his father fought in World War II, and found himself fighting the Japanese on the island of Iwo Jima. After returning from war, he became an advertising executive.
Michael was urged by his parents to focus on his education, and he was amongst the best students attending a local high school.
He was physically very active, as he played various sports including football, soccer and baseball, and upon matriculating in 1976, he enrolled at Arizona State University from which he graduated with a Bachelor of Science degree in 1980. Michael continued his education at the University of California, Los Angeles (UCLA) from which he obtained his Master of Business Administration degree in 1982.
Career as a businessman
Michael launched his career upon obtaining his Bachelor's degree, as he joined International Business Machines (IBM) and there became known for his skills as a performance leader. In 1991, he joined Prudential Securities Inc.'s Los Angeles Investment Banking Office as the head of the office and managing director, and held the position until March 2000 when he became the Vice Chairman of Lionsgate.
Michael also worked for Shearson/American Express as a Wall Street Executive for around nine years. He was the vice president of Shearson when he was 26 and three years later became a senior vice president. At the time he joined Lionsgate, the company was already very successful as it worked with famous art houses including The Red Violin, Affliction and Gods and Monsters. In 1999, Michael and his colleague Feltheimer helped the company earn around $33 million, which got Michael promoted to the position of a CEO and then Vice Chairman. The company went on to create many hit movies, including "Monster's Ball" which starred Halle Berry and won her an Oscar for Best Actress, one of the best documentary movies of all time entitled "Fahrenheit 9/11", and the franchise "Saw" which has made around $860 million to this day.
Lionsgate's also credited with creating the movie "Crash" which won three Oscars.
Michael took the company in a new direction, as it expanded and purchased other companies such as Trimark Holdings and Redbus Film Distributors. In December 2016, they bought Starz for $4.4 billion, the most expensive purchase in Lionsgate's history.
Other works
Michael co-founded the Hollywood Stock Exchange, as well as Novica.com.
He's a bit of a writer as well, as he's written columns for the magazines "Newsmax" and "The Huffington Post".
Michaels' a member of the professional honorary organization The Academy of Motion Picture Arts & Sciences, and on 11 December 2014, he joined Hasbro, Inc. as an independent director.
Today, he's a member of the Leadership Council of the non-profit humanitarian organization International Medical Corps.
Love life and relationships
Michael has married twice – in 1989, he exchanged vows with the popular American actress and film producer Lori Anne Loughlin, who's probably still known best for her portrayal of Rebecca Donaldson-Katsopolis in the comedy series "Full House", which aired from 1988 to 1995. They haven't spoken about how and when they met, but it's believed that it was at a party and that they were together for around two years before exchanging vows. Michael and Lori divorced for unknown reasons in 1996, however, some people believe that it was because Lori wanted to have children and Michael didn't.
Between his two marriages, Michael spent over a year dating the Canadian-American actress and fashion model Estella Dawn Warren.
In 2006, he exchanged vows with the American actress Pell James in a large ceremony at the Los Angeles' hotel Chateau Marmont.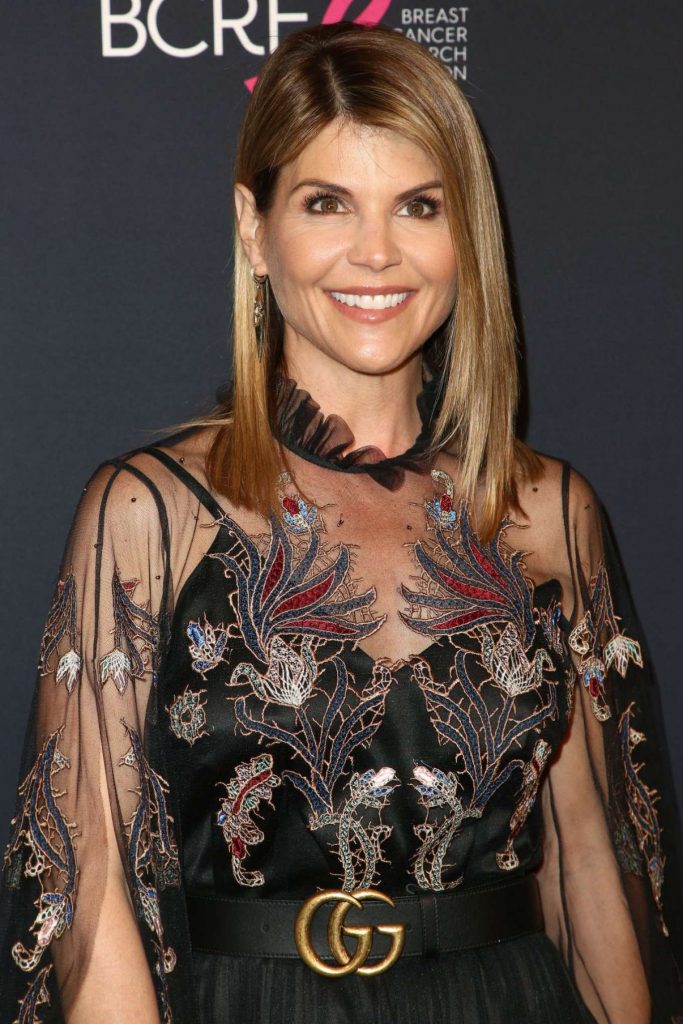 The two have since been leading a seemingly happy life together, and they have three children.
Hobbies and other interests
Michael's a very busy man but he still finds time to relax and have fun. He was physically very active in his 20s, 30s and early 40s, as he had several training sessions at the gym each week.
He's still into a couple of sports and occasionally plays golf and squash with his closest friends. Michael apparently also likes to play chess and backgammon.
He's into travelling, and his career has taken him to various countries all around the world, including Japan in Asia, Germany in Europe and Egypt in Africa, to name a few. Michael rarely has time to explore the cities because of his work obligations.
Michael likes to watch movies late at night and his favorite actor and actress are Johnny Depp and Natalie Portman while a couple of his favorite films are the franchise "Pirates of the Caribbean", "Edward Scissorhands" and "Leon: The Professional".
Age, height and net worth
Michael's age is 62. He has short brown hair and brown eyes, his height is 5ft 11ins (1.8m) and he weighs around 165lbs (75kgs). As of April 2021, his net worth has been estimated at over $3.2 million while Pell's net worth has been estimated at over $700,000.
Who is his wife Pell James?
Pell James was born in Virginia, USA, on 30 April 1977 – her zodiac sign is Taurus and she holds American nationality. She's an actress who's probably still known best for her portrayal of Cecilia Shepard in the 2007 mystery crime movie "Zodiac", written by James Vanderbilt based on the book by Robert Graysmith, and directed by David Fincher. It starred Jake Gyllenhaal, Robert Downey Jr. and Mark Ruffalo, and follows a cartoonist from San Francisco who's chasing the man known as the Zodiac killer in the late '60s and early '70s.
The movie won four of the 76 awards it was nominated for.
Pell hasn't shared a lot concerning her parents and her three sisters, as she prefers to keep the details of her private life away from the media's attention; it's known that her sisters have five children all together. She attended a local high school at which she began acting by appearing in various school and local theatre plays, and upon matriculating in 1995, her parents urged her to enroll at a college. Pell honored their wishes and obtained a Bachelor's degree in 1998, and only then turned to acting.
She made her debut film appearance in the 1999 musical crime drama "Black & White", and in 2002 Pell made her debut TV series appearance with her portrayal of Chloe in the episode "Access Nation" of the mystery crime drama "Law & Order".
She gained recognition in 2005 when cast to play the lead character Malerie in the hit thriller movie "The King", written and directed by James Marsh, and which also starred Gael Garcia Bernal and William Hurt. It follows a man who has just been discharged from the Navy and is now searching for the father he has never seen before in Corpus Christi, Texas.
A couple of her following notable performances were in the 2005 mystery comedy movie "Broken Flowers", which starred Bill Murray and won five awards, the 2008 mystery crime film "Surveillance" which starred Julia Ormond and won three awards, and the 2009 comedy "Shrink" which starred Kevin Spacey.
Pell's still active in the film industry, and her most recent role has been her portrayal of Amy in the 2021 episode "Fuck Anyone Who's Not a Sea Blob" of the drama series "Euphoria"