• Olivier Sarkozy is a successful United States-based French banker, half-brother of former President of France, Nicolas Sarkozy.
• He has held various senior posts in banking sector, leading to a net worth of $70 million.
• His ex-wife, Mary-Kate Olsen, is a former actress, fashion designer, and businesswoman with a net worth of $250 million.
• Nicolas Sarkozy is a former president of France and mayor of Neuilly-sur-Seine, and is currently married to Carla Bruni.
• He was responsible for the French Universities Reform in 2007 and Pension Reform in 2010.
Olivier Sarkozy is a successful United States-based French banker, but who is possibly best known for being the half-brother of the former President of France, Nicolas Sarkozy.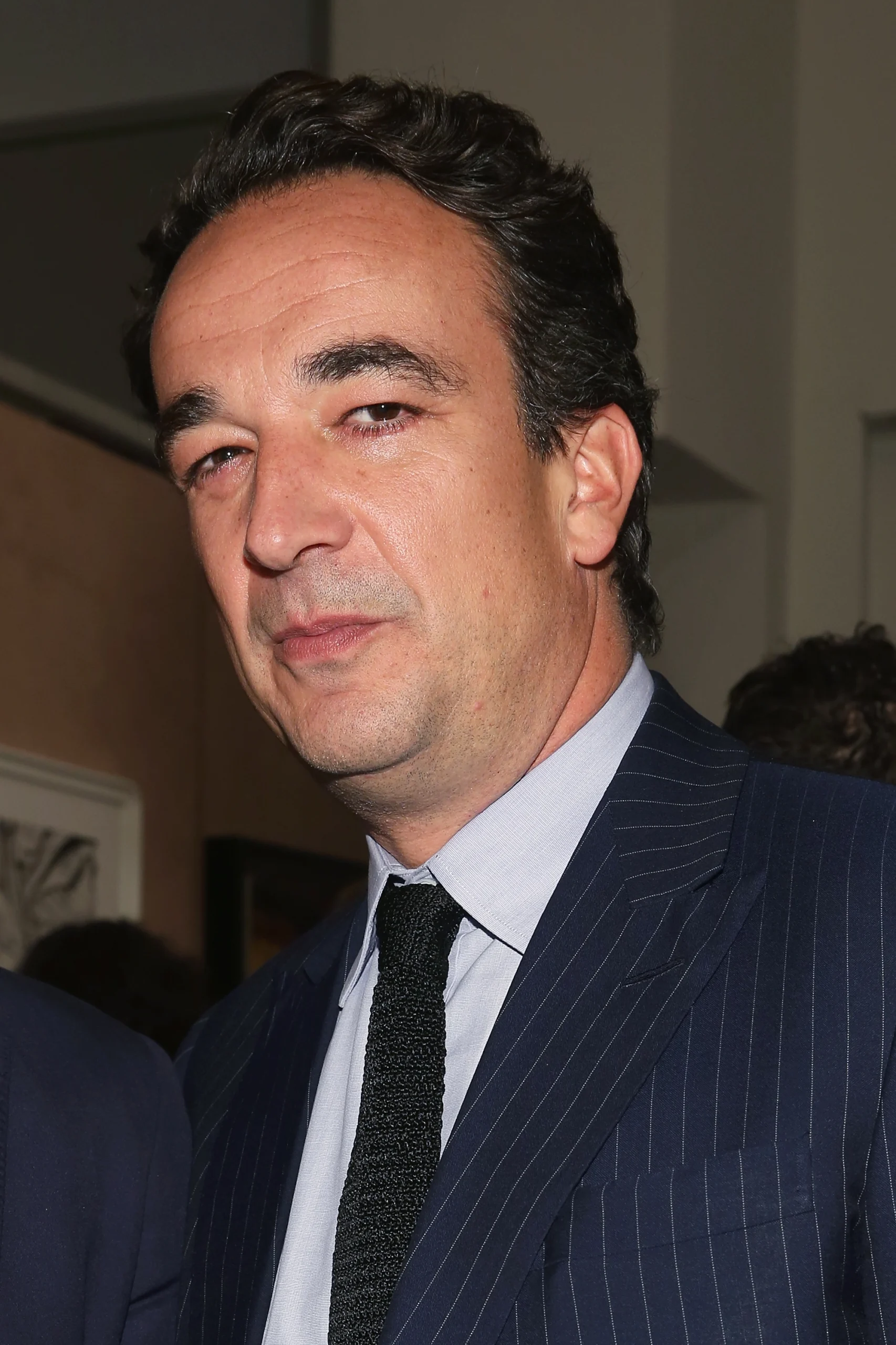 Age, Early Life, and Education Background
Pierre Olivier Sarkozy was born under the Gemini zodiac sign on 26 May 1969, in Paris, France, and is 54 years old as of 2023. He is the son of the Italian nobleman, Pal Sarkozy de Nagy-Bocsa, and Christine de Ganay, his elder sister is the author Caroline Sarkozy, and he has three half-siblings from his father's marriage with his first wife Andree Mallah – the politician Nicolas Sarkozy who served as the sixth president of France, the physician François Sarkozy, and the entrepreneur and head of the union of employers in France, Guillaume Sarkozy. Olivier's parents parted ways when he was seven, and he spent his childhood with his mother in various countries including Egypt, Zambia and the UK.
Sarkozy attended an undisclosed boarding school in the UK, then joined the University of St. Andrews, Scotland, after he matriculated from high school. He later obtained a Master of Arts in Medieval History from the same institution.
Career
In 1990, Sarkozy landed a job at Dillon, Read, & Co., a New York City-based investment bank. He left the bank in 1993 to work with Credit Suisse First Boston – he held various senior posts in the firm including the Financial Institutions Group Managing Director, while concurrently serving as a financial consultant and advisor to several companies such as Wachovia, Dime Savings Bank of New York, and Wells Fargo & Company.
In 2003, he was hired as the Financial Institutions Group Global Co-Head at UBS Group AG, where he oversaw many notable transactions such as ABN AMRO Bank's $21.0 billion sale of LaSalle Bank Corporation and the MBNA Corporation's $36 billion sale both to the Bank of America, among others.
Sarkozy became very successful for serving as the lead advisor in several high-value transactions, including Glendale Federal Bank's recapitalization. In March 2008, he was appointed Managing Director and Co-Head of the Global Financial Services Group of the multinational corporation, The Carlyle Group. He worked there for eight years before resigning in mid-2016, and he's now a member of BankUnited's Board of Directors.
Personal Life
Olivier was previously married to the freelance fashion writer and kids' book author, Charlotte Bernard. They walked the aisle in 1997 and later welcomed two children, Margot and Julien, but  divorced in 2011 for unknown reasons.
Olivier then began dating the American fashion designer, businesswoman, and former actress, Mary-Kate Olsen, who was previously romantically linked to several notable personalities, including David Katzenberg, who is the son of co-founder of DreamWorks Jeffrey Katzenberg, the artist Nate Lowman, and the photographer Maxwell Snow. Sarkozy popped the question in February 2014 and the couple walked the aisle on 27 November 2015 in a private wedding ceremony that was attended by 50 guests. Sadly, they began having problems because they had different views on starting a family of their own – it's reported that Olsen wanted to become a mother, but Sarkozy didn't want any more children. Moreover, it is alleged that Sarkozy was a big spender and a 'party boy' who loved the high life which also affected their relationship. Mary-Kate, who is 17 years younger than Sarkozy, filed for divorce in April 2020, and it was finalized in January 2021.
Height, Weight, and Physical Appearance
Sarkozy is of white ethnicity, and has a set of light brown eyes and black hair. He's 6ft 2ins (1.88m) tall, and weighs approximately 175lbs (80kgs).
Net Worth
Sarkozy has held various top posts in the banking sector, which has made him very wealthy – he's authoritatively worth over $70 million as of 2023. He leads a lavish lifestyle, and is a huge fan of luxury vehicles – he owns many high-end cars including a Rolls Royce Phantom. He also owns a $6.25 million mansion in New York and previously sold one of his houses at around $8.5 million. On the other hand, his ex-wife Olsen has a net worth of a whopping $250 million.
Who Is Olivier's Ex-Wife, Mary-Kate Olsen?
Mary-Kate Olsen is a native of Sherman Oaks, California, who was born under the Gemini zodiac sign on 13 June 1986, which makes her 37 years old as of 2023. She was born to David Olsen, a real estate developer and mortgage banker, and his wife, Jarnett. She's the twin sister of the businesswoman and former child actress Ashley Olsen, and has other siblings named Trent and Elizabeth. Her parents divorced when she was 10 years old – her father remarried shortly afterwards and from the union Olsen has two half-brothers, Jake and Taylor.
She attended Campbell Hall School, in Los Angeles, and later matriculated to the Gatlin School of Individualized Study at New York University.
When they were kids, Olsen and her twin sister starred in the TV show "Full House" from 1987 to 1995. They went on to appear together in several films, including "Passport to Paris" in 1999 and "Holiday in the Sun" in 2001. She was later cast in the TV series "Weeds", before making her last film appearance in "Beastly" in 2011.
After her retirement, Olsen teamed up with her twin sister to create the luxury clothing line, The Row. Moreover, she co-founded the fashion brands StyleMint and Olsenboye, and runs the lifestyle brand Elizabeth and James. In 2004, Olivier's ex-wife was diagnosed with the eating disorder anorexia nervosa, which is characterized by extremely low body weight. Three years later, she was hospitalized after suffering from a kidney infection. Currently, she seems to be in good health.
Olivier's Step-Brother, Nicolas Sarkozy
Nicolas Sarkozy was born under the Aquarius zodiac sign on 28 January 1955, in Paris, France, and is 68 years old as of 2023. He served as the mayor of Neuilly-sur-Seine) from 1983 to 2002, Minister of the Budget from 1993-1995, and later as the Minister of Interior and Minister of Finances under President Jacques Chirac. In 2007, he won the presidential polls by a 51.30% to 46.90% margin against the Socialist Party's candidate, Segolene Royal. During his term, Sarkozy faced the Global Financial Crisis (2007-2008), the Eurozone Crisis – also referred to as the European Sovereign Debt Crisis – and the 2008 Russo-Georgian War. He initiated the French Universities Reform in 2007 and Pension Reform in 2010. Sarkozy is now married to Carla Bruni ,and was formerly married to Marie-Dominique Culioli and Cecilia Ciganer-Albeniz.