• India Ferrah (real name Shane Richardson) is a drag queen, costume designer, and TV personality.
• She first wore a dress at age 12 and was homeschooled by her parents.
• She competed in the 3rd season of 'RuPaul's Drag Race' and had a memorable lip sync incident with Mimi Imfurst.
• She is engaged to another drag queen, Savannah F. James, and was once married.
• She has an estimated net worth of over $4 million.
Who is India Ferrah?
India Ferrah is the professional name of Shane Richardson, who was born in the USA on 8 May 1986 – her zodiac sign is Taurus and she holds American nationality. She's a drag queen, costume designer, and a TV personality, probably known best for having competed in the third season of the reality game-show "RuPaul's Drag Race", which stars RuPaul, Michelle Visage and Santino Rice, and follows the search for the new American drag superstar. It has been airing since 2009, and has won 43 awards including 19 Primetime Emmys, while it's been nominated for 66 other awards.
Early life and education
India was raised in Roanoke in Virginia alongside her brother, by their parents who prefer not to be mentioned in media. India's brother is also gay, and it was his boyfriend who introduced India to the drag world.
She was homeschooled because her parents wanted to keep her away from drugs and crime. Aged 12 she wore a dress for the first time, and told her parents that she's gay. When she was 14 India began sewing, and by the time she was 18, her brother's boyfriend became her drag mother, and named her India Ferrah.
India passed her GED tests in 2004, and then chose not to enroll at a college, but to focus on her career as a drag queen.
Career as a drag queen
In 2006, India became Miss Gay Roanoke, and around the same time began working as a costume designer and a drag entertainer. In 2008, she won the Heart of Ohio All American Goddess Pageant. In 2011, she competed in the "RuPaul's Drag Race" as the second youngest drag queen, and during the fourth episode when she and Mimi Imfurst lip synced to the song "Don't Leave Me This Way" by Thelma Houston, Mimi picked up India without her consent, and as she's stated in several interviews. the incident left her traumatized, Because of this, the creators of the show came up with a new rule: no physical contact between contestants.
Numerous journalists have written about the incident, including Tanner Stransky of "Entertainment Weekly" who wrote that it was 'one of the most entertaining few seconds in the show's history to date' and Alexander Kacala of "Philadelphia" wrote that it was 'probably the worst lip-sync ever'.
India was eliminated in the fifth episode of the series, and then chose to retire from the drag world, however, this didn't last for long as she decided to return to it after two years. Since 2014, India can often be seen performing at Las Vegas' Piranha Nightclub.
She's also made appearances in both RuPaul's DragCon UK and RuPaul's DragonCon LA events, and India has also toured around the US, hosting various LGBT festivities.
In 2020, she made a guest appearance in the residency show "RuPaul's Drag Race Live!" at the casino hotel Flamingo Las Vegas in Nevada, and the same year saw her compete in the fifth season of the reality "RuPaul's Drag Race All Stars", which is the spin-off from the original game-show "RuPaul's Drag Race". India was victorious for the first challenge, having faced Yvie Oddly, winner of the 11th season of "RuPaul's Drag Race".
India is not that popular among critics, as Kevin O'Keefle of Mic.com ranked her #104 of 113 on his 2016 list of best "RuPaul's Drag Race" contestants, and Brian Moylan of the online media website Thrillist ranked her #111 on the similar list he compiled in 2017, while claiming she is amongst the worst drag queens of all time.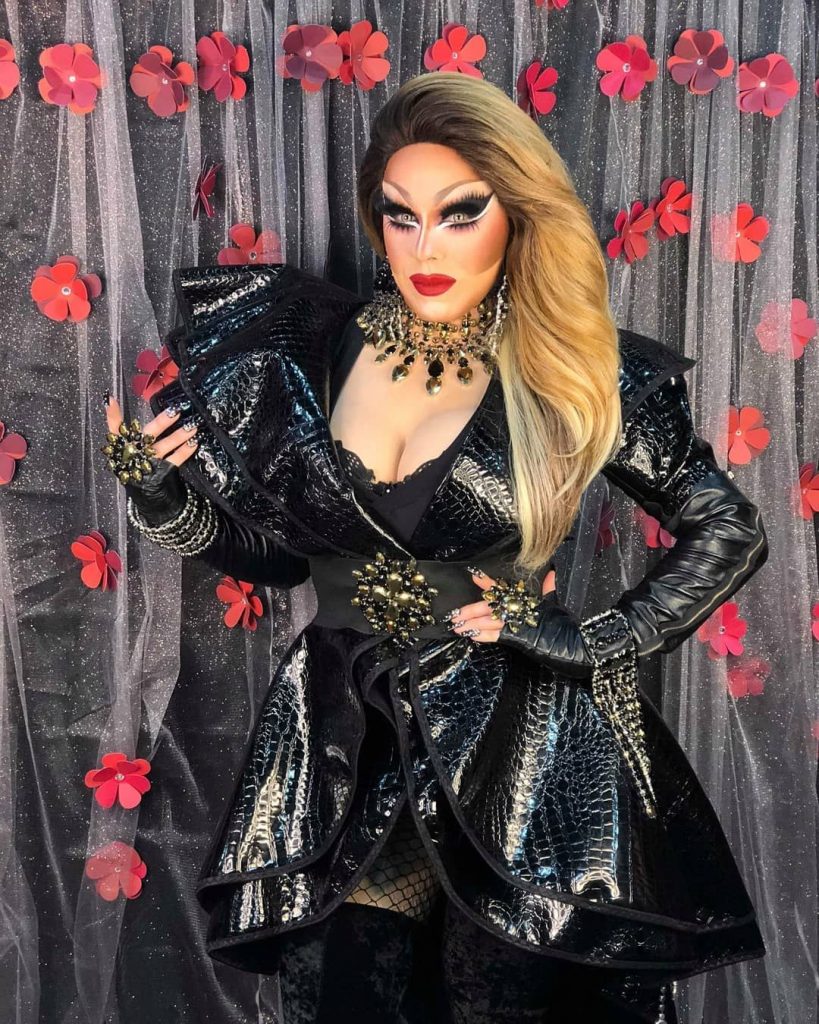 Ryan Shea of the gay men's lifestyle magazine "Instinct" ranked her #112 of 126 contestants on his 2018 list. However, in 2019, season 11 contestant Kahanna Montrese named India Ferrah as her "favorite underrated" alumna.[30]
Other appearances
In 2011, India appeared in four episodes of the reality game-show "RuPaul's Drag Race: Untucked!".
In 2020, she was invited to make a guest appearance in an episode of the biographical reality talk-show "Whatcha Packin'", which stars Michelle Visage, Jaren Merrell and James Leyva; it's been airing since 2014, and numbers ten seasons.
Love life and relationships
In the early 2010s, India married a man whose identity has been kept a secret, even though the two could've been seen partying around Las Vegas together.
She hasn't commented on the marriage, as she prefers to keep the details of her private life to herself, however, having divorced her husband sometime in the mid-2010s, it's known that she is linked to someone else today. India is today engaged to another drag queen, Savannah F. James, and the two have allegedly been together for two years. Savannah is not as popular as India, and hasn't appeared in any TV shows.
India hasn't spoken about any other men she has perhaps been with, but there are rumors linking her to several other drag queens, however, none of the rumors have been confirmed.
As of March 2021, she's engaged to Savanah F. James, was once married and doesn't have children.
Hobbies and other interests
India's a collector of Funko Pop toys, and has numbers of them, most from her favorite movies, animated TV series and video games.
She's very passionate about clothes and fashion, and has uploaded numerous pictures featuring her in various outfits onto her Instagram account. India is also a shopaholic, as she goes shopping for clothes several times each week.
She's keen on travelling, and has been to many US states for both work and pleasure, but her favorite city has always been Las Vegas, as that's where the fun is for her.
India's also somewhat physically active, as she trains at the gym once or twice a week.
In her spare time, she enjoys watching movies starring her favorite actors Vin Diesel, Dwayne 'The Rock' Johnson and John Cena, and her favorite movies include "Pitch Black", the franchise "Fast and Furious" and "Jumanji: Welcome to the Jungle".
Age, height and net worth
India's age is 34. Her natural hair color is brown and she has brown eyes; her height is 5ft 8ins (1.73m) and she weighs around 150lbs (68kgs).
As of March 2021, her net worth has been estimated at over $4 million.