• Charles Marvin Green Jr., known as Angry Grandpa, was a YouTuber and social media star.
• He was born in 1950 in Chatham County, Georgia, and had a difficult upbringing.
• He was married twice, and had five children.
• His YouTube channel "The Angry Grandpa Show" amassed over 4.5 million subscribers and 1.5 billion views.
• He died in 2017 at the age of 67 due to complications from cirrhosis.
Who is Angry Grandpa?
Charles Marvin Green Jr., professionally known as Angry Grandpa, was a YouTuber and social media star. who rose to popularity through his YouTube channel entitled Angry Grandpa Show. His videos were featured in various popular shows, including "Pranked", "Dr. Drew on Call" and "Rude Tube". He was born under the Zodiac sign Libra on 16 October 1950, in Chatham County, Georgia, USA. The beloved YouTuber died of cirrhosis In December 1917, at the age of 67 years.
Early life and family
Angry Grandpa was born to parents Dorothy Mae Green and Charles Marvin Green Sr. His father, Charles Sr., was enlisted in the US Army during World War II and served as a Sergeant – Charles Sr. passed away in 1987, while his mother passed away in 1999 from rectum cancer.
He has one sibling, an older sister Charlene. Angry Grandpa spent most of his childhood and formative years in Sherwood Forest. In several videos, he mentioned his difficult upbringing and financial struggles after his father had a car accident and was left paralyzed from the neck down. In addition to the challenging situation he lived in, he was reportedly also bullied at his school for his appearance and weight. His way of coping with the cruel reality was to experiment with drugs during his teenage years, especially weed.
In one of his videos, he recounts one of his craziest stories when he combined weed with mescaline in a cemetery, resulting in strong and vivid hallucinations. Angry Grandpa matriculated from a high school in Chatham County with aspirations to enroll at college, however, he dropped out after attending college for a year.
Personal life
Angry Grandpa had quite a turbulent romantic life. He married his first wife in his 20s, with whom he had a daughter named Dawn Michele. However, the marriage would not last, and they later divorced.
His second shot at love was Tina Sharp, who became pregnant with their first child, prompting Angry Grandpa to propose. They tied the knot in 1982 and had four children: Charles III, Jennifer, Kimberly, and Michael Green. This marriage also didn't work out, and they divorced. According to Grandpa's statements, Tina was crazy and a very jealous woman, which eventually caused the dissolution of their marriage.
After his YouTube channel sprang up, she accused Grandpa of cheating on her with his female fans.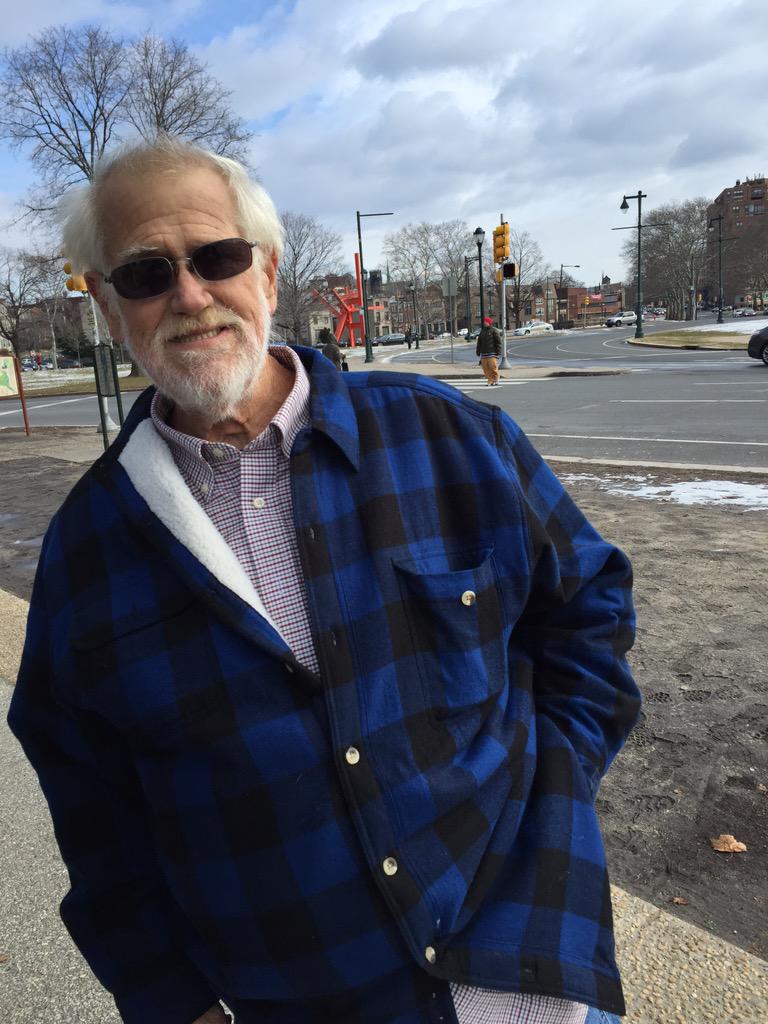 Additionally, she had some manic episodes in which she would destroy items including furniture in a fit of rage. Following these aggressive and erratic events, they battled over custody of their grandchildren, while the reckless Tina spent Grandpa's money and even took out a loan in his name. Continuing on with her erratic behavior, she made flyers with Grandpa's phone number, stating he needed women's company, which was the straw that broke the camel's back.
Even though they resented each other gravely after the divorce, Angry Grandpa later disclosed that they had managed to work out their differences and had remained friends.
His Career before YouTube
During his life, Angry Grandpa changed professions and jobs often, even dipping his toes into entrepreneurship.
He worked as a volunteer firefighter, peanut salesman, and maintenance team worker. Reportedly, he launched the "Clown-o-Gram" business and a pornography site, which both failed.
Rise to Stardom
The channel entitled "The Angry Grandpa Show" was initially launched by his son Michael in 2007, who filmed Christmas day celebrations with a little twist. The video entitled "The Old Christmas Rage" features Angry Grandpa, visibly upset and angry after the family unwrapped all the presents before him. Michael filmed the whole situation, while the oblivious Angry Grandpa began throwing tantrums and yelling at his children. Later, Michael posted this video to the Break.com site, and it quickly went viral, enraging Angry Grandpa even more.
Upon realizing that there was an audience eagerly waiting to see how Angry Grandpa would react in certain stressful and annoying situations and setups, Michael began filming various pranks and surprise videos. The key moment of their videos was Angry Grandpa's reaction, which often transpired in an aggressive and hostile manner for comic effect.
At the beginning of their YouTube career, the father-son due were temporarily banned from YouTube for using inappropriate language, slurs, and profanity. Additionally, that was the reason why most of their videos posted before 2010 were deleted. Some of their first videos are entitled "The Angry Grandpa – Destroys the Wall" and "Angry Grandpa loves Charlie Brown Seafood".
After gaining recognition and popularity, they began changing the content, performing various pranks and video blogs that still showed Angry Grandpa throwing fits and behaving aggressively.
However, even though they garnered a large fan base, they also attracted opposing and critical attitudes. YouTuber Ray Williamsand many others discussed the channel's authenticity and Grandpa's reactions, which later seemed to be planned and improbable. Following these accusations, Michael disclosed that his father had been diagnosed with bipolar disorder, which explained his behavior.
The Angry Grandpa Show
Over the 10 years of the channel's activity, it amassed over 4.5 million subscribers with 1.5 billion views, so "The Angry Grandpa Show" was quite a popular and recognized channel with a massive fan base and faithful supporters. The most viewed and popular videos include the reaction video of Rebecca Black's Friday, which was featured on The Guardian's list of viral videos.
ANGRY GRANDPA'S PECAN PIE!!!https://t.co/Jn1fzkZVpS pic.twitter.com/mi9i39564q

— Angry Grandpa (@TheAngryGrandpa) November 24, 2020
After Angry Grandpa died, Michael posted several posthumous videos and tributes, such as "RIP Angry Grandpa", "Grandma Says Goodbye", and "Saying Goodbye to My Father"
His last video was posted in December 2020, entitled "Three Years Later", and features Michael elaborating and discussing his life and experience after his father's death. Reportedly, he was very grief-stricken and depressed, which lead to his habit of over-eating and subsequently gaining excess weight.
What was his net worth prior to his death?
Reportedly, Angry Grandpa's net worth was around $1.5 million, which he largely earned with his son Michael through their joint – YouTube channel.
Health Issues
During his life, Angry Grandpa had various health problems, ranging from kidney stones, cellulitis, and urinary tract infections.
Additionally, he engaged in an extremely unhealthy life style, which included heavy smoking and drinking. In 1990, he came to suffer from severe obesity and subsequently underwent gastric bypass surgery with complications – his heart stopped during surgery, forcing the doctors to cease the operation. A year later the surgery was completed successfully, however, Angry Grandpa developed dumping syndrome post-surgery, also known as rapid gastric emptying, which caused severe nausea, abdominal cramps and diarrhea, which prompted Angry Granma to start using pain-killers, to which he eventually became addicted.
In 2006 he again underwent surgery, this time for the removal of a hernia in his stomach. While in surgery Angry Grandpa again went into cardiac arrest, and fell into a coma. After a month, he woke up to hear bad news from his doctors, that his lungs and heart were not recovering.
Death
In 2017 Angry Grandpa fainted at his son's 4th of July party, and was subsequently admitted to hospital, where he was diagnosed with cirrhosis of the liver. The next couple of months saw Angry Grandpa struggle with the disease, and in October he was readmitted to hospital after the cirrhosis flared again and started building-up ammonia in his bloodstream. Grandpa was at the time unconscious and was given a low chance of pulling through. While his children and family gathered to be with him in this difficult moment, he managed to survive the night and come to consciousness. After spending eight days in the ICU, he began his recovery, and the prognosis seemed optimistic, so he was released later, on prescribed medication.
Angry Grandpa made his big comeback to YouTube, appearing in the video entitled "The Best Anniversary Ever (Grandpa's Back)". In these heart-warming videos, Grandpa thanked his "youngins" as he liked to call his fans, saying:" You know, Mike… it's the youngins who got me this.
They think enough of us to watch my videos. To watch this old man lose it… to listen to my advice. Y'all are more than just youngins – ya'll are family. And I wanna thank ya'll from the bottom of my heart. That means a lot to me."
He additionally appeared in several other video blogs, however, he continued his pattern of not taking the prescribed medication, which resulted in the accumulation of ammonia. As his health deteriorated, Michael took a break from making videos, to Grandpa's disproval, who wanted to continue appearing in the videos.
After the months-long struggle with the sickness, he died on 10 December 2017 of pneumonia and cirrhosis complications at his home in Summerville, South Carolina. The funeral was held on 14 December 2017. Following the news of his death, numerous YouTubers and social media stars such as Roseanne Bar and Paul Heyman chimed in, and expressed their condolences and grief over Angry Grandpa's death.