• Johnny Utah is an American singer-songwriter and producer born in 1995
• He started writing and composing music in his early teenage years, and released his debut EP in 2018
• In 2020, he changed his stage name to 'Jawny' and signed a contract with Interscope Records
• He is passionate about travelling and loves dogs; he also enjoys watching movies starring Al Pacino and Scarlett Johansson
• His ex-girlfriend is Doja Cat, who has released 3 albums and is attracted to both men and women
Who is Johnny Utah?
Jacob Lee-Nicholas Sullenger, also known as Jawny/JAWNY and Johnny Utah, was born in Fairfield, California USA on 23 December 1995 – his zodiac sign is Capricorn, and he holds American nationality. He's a singer-songwriter and producer, but who's perhaps known best for his former relationship with American rapper, singer-songwriter and record producer, Doja Cat.
Early life and education
Johnny was raised in San Francisco, California by his parents about whom nothing's known, as he respects their privacy. He hasn't spoken of having any siblings, so he's believed to be an only child.
Johnny was six years old when he received his first guitar, and thus became interested in music.
He was in his early teenage years when he started writing and composing his first songs, while he joined his first band after enrolling at a local high school. Upon matriculating in 2013, Johnny entered college, but soon dropped out because he wanted to focus on his career as a musician. However, to pay for his bills, he worked as the manager of a New Jersey pizzeria.
Career as a singer
In 2016, Johnny moved to Philadelphia, and chose 'Johnny Utah' as his stage name (it refers to the character portrayed by Keanu Reeves in the 1991 crime action movie "Point Break").
He gained recognition in January 2018, when his debut extended play (EP) was released, entitled "Johnny Utah".
He had previously signed a contract with Z Tapes Records, and with them, Johnny released a couple of more songs in 2018, entitled "Crazy For Your Love", "PATTY" and "Folding Like Honey". In November of the same year, Z Tapes Records released a second EP called "Big Dogs" which featured these songs, and the following year Johnny's single "Really Meant" was featured in an episode of the comedy drama series "High Maintenance".
In April 2019, he released his song "Honeypie", which then became a hit on the music sharing network Spotify. In January 2020, he signed a contract with Interscope Records, and a couple of months later, he changed his stage name to 'Jawny', then moved to Los Angeles, California and released his new single "Anything You Want".
His debut mixtape under Interscope Records, entitled "For Abby", was released in October 2020, and comprises 10 songs; its single "Sabotage" peaked at #34 on the Billboard Alternative Airplay Chart, marking Johnny's first charting song.
Love life and relationship with Doja Cat
Johnny's highly secretive when it comes to his love life, and has spoken openly about only a single girl whom he has dated: Doja Cat.
The two were introduced by a mutual friend in the summer of 2019, and it didn't take long for them to start dating. The couple could then have been seen spending time together on various occasions, while they also attended several red carpet events hand-in-hand.
In February 2020, Doja Cat announced in an Instagram live video that she and Johnny were no longer in a relationship, but that they are still good friends.
Neither Johnny nor Doja Cat have spoken of any other people whom they have perhaps dated, and as of July 2021, Johnny seems to be single, hasn't married, and doesn't have children.
Hobbies and other interests
Johnny's passionate about travelling, and his career as a musician has already taken him to various American states. His dream travel destination is Miami in Florida.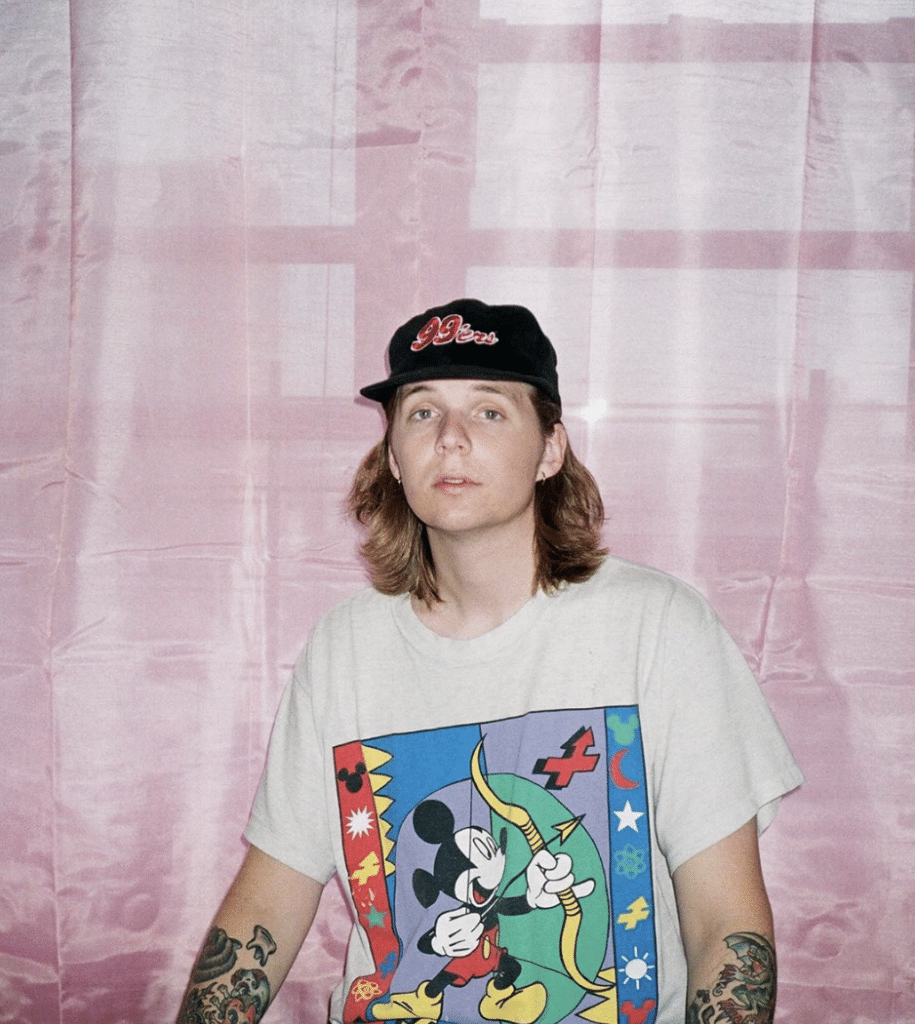 He likes to dye his hair, and it's currently blonde.
Johnny's a dog lover, and his pet dog Demogorgon can be seen featured in a couple of his Instagram pictures.
He's a fan of tattoos, and has multiple inked onto his arms and legs.
In his spare time, Johnny enjoys watching movies starring his favorite actor and actress, Al Pacino and Scarlett Johansson, such as "Scarface", "Scent of a Woman" and "Lost in Translation".
Age, height and net worth
Johnny's age is 25. His hair is naturally brown, his eyes are brown as well, his height is 5ft 8ins (1.73m), while he weighs around 155lbs (70kgs).
As of July 2021, his net worth has been estimated at over $100,000, while Doja Cat's wealth is reputedly over $4 million.
Who is his ex-girlfriend Doja Cat?
Amala Ratna Zandile Dlamini, known better as Doja Cat, was born in Los Angeles on 21 October 1995 – her zodiac sign is Libra, and she holds American nationality. She gained recognition in 2014, with the release of her debut EP "Purrr!", and became popular in 2018, with the release of her single "Mooo!"
Doja Cat was raised in New York City and in Oak Park, California as an only child, mostly by her mother who's a Jewish-American painter; her father Dumisani Dlamini is a South African musician and actor, and according to Doja Cat, she saw her father only once or twice while growing up.
She was five years old when she began practicing dancing, while she became interested in rapping after enrolling at high school; Doja Cat dropped out of school aged 16, and her debut single "So High" was uploaded onto her Soundcloud account in 2012. The song was noticed by the American record producer and singer Dr. Luke, who helped Doja Cat sign with Kemosabe Records, and then RCA Records.
After the release of her debut EP, she took a four-year break from music, until in February 2018 when she released a new song called "Roll with Us".
Her debut album "Amala" came out on 30 March 2018, and in October 2019, her song "Bottom Bitch" was released; on 7 November 2019, Doja Cat released her second album "Hot Pink", which peaked at #9 on the Billboard 200 Chart. Most recently, in June 2021, Doja Cat released her third album "Planet Her", which peaked at #2 on the Billboard 200 Chart.
She's revealed that she's attracted to both men and women, but hasn't formally come out as bisexual. Just recently, in July 2021, Doja Cat went out on a date with the British rapper Bree Runway, and has joked about having a girlfriend now.