• Just by knowing Gotham Garage, we assume they do cool things with cars
• Netflix created a show centered on the business, which has become popular worldwide
• They build all sorts of vehicles, including choppers, tractors, food trucks and helicopters
• Constance Nunes is a model and stunt woman as well as a professional mechanic
• Mark Towle was accused of copyright infringement and was determined guilty in 2015
Just by knowing a business is named Gotham Garage, we assume that whatever they do in it must be pretty cool. That impression is not wrong at all, as Mark Towle and his mechanics and car restorers have created vehicles for clients of all backgrounds, starting from casual customers and collectors to Hollywood producers. The result is that Gotham Garage has become such a renowned name in and outside California, that Netflix eventually wanted to produce a show centered on it.
Although "Car Masters: Rust To Riches" hasn't been on air for that long, it's undeniable that the boom of online streaming services and the already well known general interest on car restoration-centered shows, have helped the series to become quite popular around the world.
However, knowing that not a lot is known about the garage and what happens behind the scenes of "Car Masters", we have prepared a list of all the barely known things about it, including the secrets, the rumors and the lawsuits. So get ready to know the untold truth of Gotham Garage.
What Is There To Know About Gotham Garage
They Don't Always Build Simple Cars
While this might not be surprising for many people, Gotham Garage also builds choppers like most auto-shops do nowadays. However, the shocking part about this is that while other businesses wouldn't bother about building big vehicles, Gotham Garage's restoration team is known for taking tractors, boats, big trucks, buses, food trucks and even helicopters to their  projects' to-do list.
All of these creations are obviously not shown as the everyday basis in "Car Masters", but are very demonstrative of the immense skill Mark Towle and his crew have.
As well, Gotham Garage has recently released a branded merchandise line for sale on its website. Although it's obviously not usual for car shops to do this, it's probable that the business' recent fame has led fans to demand acquiring these types of products. Given that not everyone can commission a car or chopper in the shop, it makes sense that some people would at least want a t-shirt with Gotham Garage's logo on it.
Yes, Constance Is A Model
Given that many viewers of "Car Masters" can't seem to keep their eyes off her due to her gorgeous appearance, this detail should be obvious enough. Nonetheless, it's never out of place to remark that Constance Nunes is not only a real model, but that her career in the field is actually thriving.
Constance is the image of several California-based boutiques, besides having worked for fashion brands such as Wrangler and Jockey in the past.
To date, her most popular projects include having been featured by Guess' brand Marciano's on their website's cover page for the 2021's collection "Lasting Impressions", in addition to appearing in a TV ad for the car manufacturer Kia during the 2016's Superbowl.
Other than that, being quite popular on Instagram has landed her several sponsorships with fashion brands. As well, Constance has worked as a stunt woman, and while that might not seem like a lot, the possibility of her pursuing a career in acting sometime in the future isn't discarded yet.
Mark's Creations Have Been On TV
Just by giving a quick look into Gotham Garage's past works showcased on the business' website, it's not hard to think the shop's projects are just too good to end up stored in a collector's garage for years.
That's why it's not surprising to find out that many of Mark Towle's creations have been either commissioned or rented by Hollywood producers, in order to be featured in movies such as "Kamen Rider Dragon Knight" or car-specialized series like "Gearz".
More than that, Mark's well known passion for fiction has led him to build car replicas of famous automobiles showcased on TV productions. Such is the case of "Mach 5", a car directly inspired by the Japanese animation "Speed Racer" and his reproduction of "The Munsters" series' classic black car. Although these aforementioned projects don't count as TV appearances, they make it evident that Mark's constant inspiration obtained by his favorite media works more than well.
They Made Posters Of Constance To Promote The Series
It's not unusual for car brands to contract gorgeous-looking models to pose for them.
While those types of ads might not be well seen by many, it's undeniable that said type of content has been an efficient and easy way for vehicle companies to promote themselves for decades.
Having worked for local California car brands for calendars and making appearances in several live events, it's obvious that Constance Nunes is not a stranger to this side of modeling. That's why it's not surprising that when a show centered on Gotham Garage was green-lighted by Netflix, the producers and crew thought Constance's striking physical appearance would be marketable in their favor.
That's how a bikini-clad Constance ended up appearing on several of the show's promotional posters. However, the producers ended up changing their mind about it just before the material was distributed, considering it 'too sexualizing' for a show that tried to attract as much of a wide audience as possible.
If you love gotham garage make sure to rate us 10/10 to keep the seasons coming! https://t.co/Mb2VT6GUo2

— Gotham Garage (@TheGothamGarage) August 12, 2021
Ultimately the posters were dismissed and not even can be found online, though it's rumored that some of these can actually be found hanging on Gotham Garage's physical location's walls.
Mark's Demand For Copyright Was More Difficult Than It Seems
Lawsuits are one of the things that people in the entertainment world have most in common. However, the harsh legal process Mark Towle's went through when he was accused of copyright infringement, happened long before the idea of creating "Car Masters" even existed.
Back in 2012 Warner Bros filed a lawsuit against Mark for having built and selling car replicas of the Batmobile, a car famous in pop culture for being showcased in Batman's comic books and movies. Although Mark's defense alleged that the fact his creation had been based on 'a useful article' made the copyright law invalid in the case, the judge deemed that the Batmobile wasn't just an article but a character and as such, it was trademarked.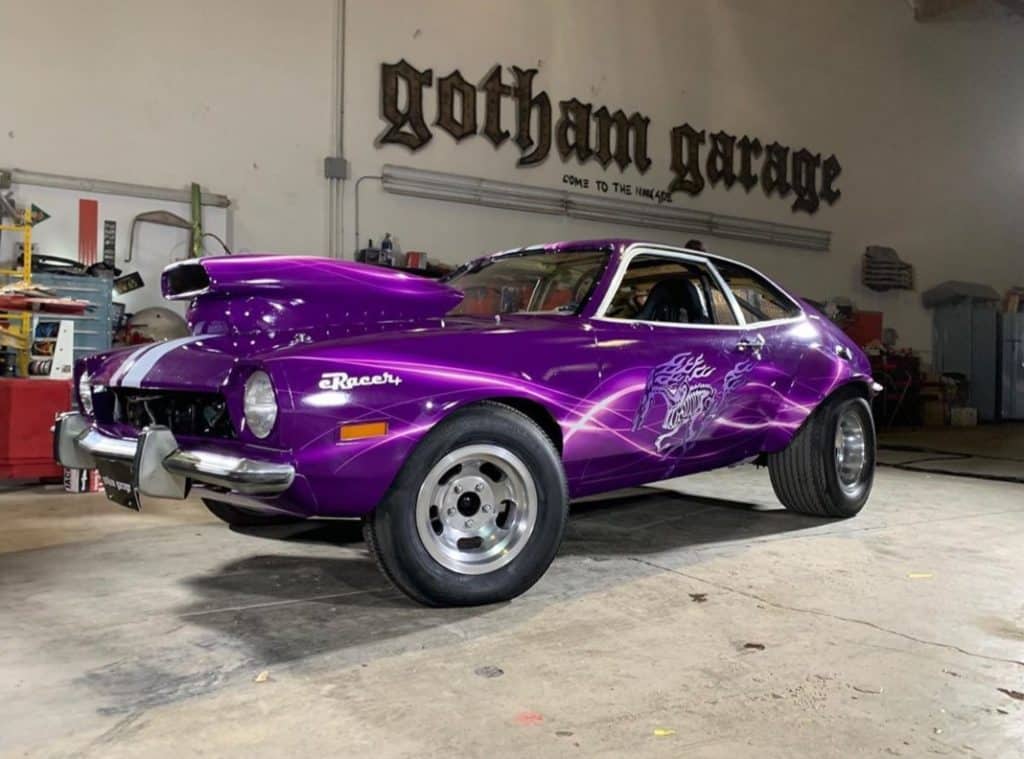 Mark's defense lawyer Larry Zerner alleged that if the Batmobile were to be declared copyrightable, then it would be setting a possibly negative precedent in the car industry. In his words, it would serve as an example for big automobile manufacturers to protect what 'was unprotectable' until then. Especifically, he expressed his concern on the matter by stating the case opened a possibility for brands to create their own comic books and other media, in order to convert their car's characteristics into trademarks.
The case concluded in 2015 when Mark was determined guilty of copyright infringement, though it's not clear if any financial compensation for it was due.
Mark's Talents Were Always Evident
It's certain that not everyone knows what they want to do in their life at a young age. Some people take decades to discover their life's calling, while others just knew what they wanted to do with their life before they were even conscious of it.
Mark Tolwe definitely fits the latter description, though this doesn't mean his path was an easy one. Born in a financially-challenged family with a single mother, the young Mark and his three siblings didn't grow up surrounded by luxuries. Mark would find broken toys and bicycles and while using his creativity and self-acquired crafting skills, he would turn these into better-looking, utilizable articles.
Although his escapades digging into dumpsters to find whatever he found cool are obviously left in the past now, it set his path into developing his talent at transforming what others thought as trash into beautiful things. At some point, he was contracted by production companies to build cars for TV and when that wasn't enough, he established Gotham Garage.
Constance Talent With Cars Is Sought-After
If someone only guides themselves by Constance Nunes' looks, they will most likely find the fact she's a professional mechanic somewhat unexpected or shocking.
Nonetheless, Constance certainly doesn't let other people's assumptions dictate who she is, which is the reason she hasn't given up on her career in the automobile field to pursue her modeling aspirations and vice versa.
Although she's evidently more popular as a model than as a mechanic, her work with several big car brands such as BMW and Ford is more than worth mentioning. More than that, her decade-long career in the automotive business has had favorable results so far, even allowing her to open her own business Cars By Constance.
However, despite the popularity and achievements, she takes the fact of being a successful woman in such a men-dominated industry with humility. As she said during an interview with The Viall Files podcast, her visibility in the business is not an anomaly but a consequence of having a privileged platform which lets her showcase her talents freely, unlike other women in the industry.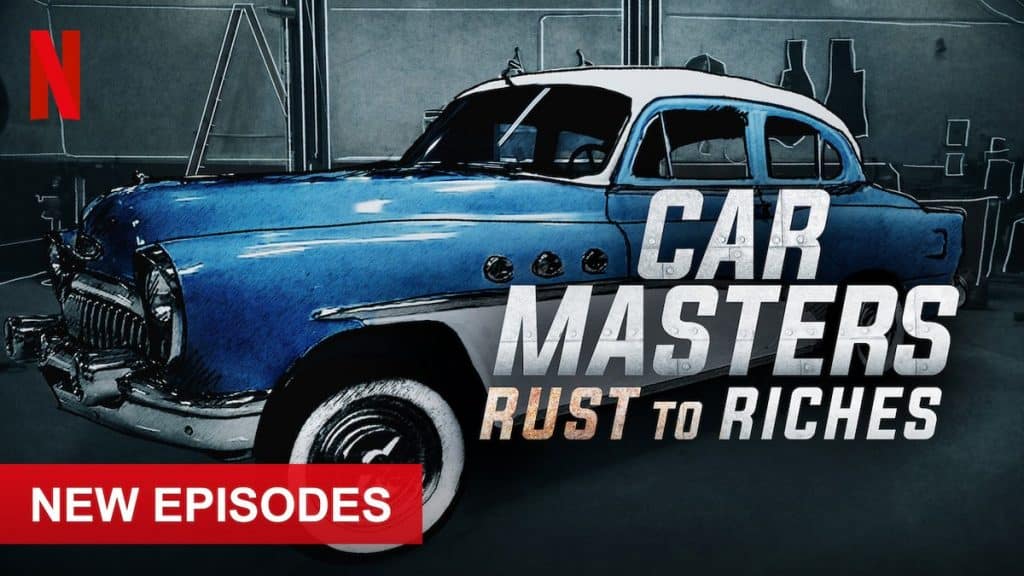 Someone In The Crew Is An Actor
This is not a matter of questioning whether or not "Car Masters" is a real show. When we say there's a real actor in the crew, it's because we're talking about Shawn Pilot, one of Gotham Garage's main mechanics.
As well as his fellow crew members, Shawn's talent at repairing and building autos is admirable, something which the show's viewers can easily attest. Nonetheless, the less known aspect about Shawn is that his debut in the entertainment world didn't come with "Car Masters", but happened long before when he played a small role in the 1999's movie "Three Kings", starring George Clooney.
We don't exactly know what happened to Shawn afterwards though. For a decade, he wasn't credited in any production until 2011, when he debuted on the small screen in the also car-centered show "Inside West Coast Customs".
Nonetheless, his appearances in it were short-lived and he stayed away from the media until "Car Masters" premiered in 2018.
Their Creations Are Very Expensive
The Gotham Garage's crew is formed by practical people and as such, it's normal that they try to do their work as easily as they can.
Knowing this, it's not a surprise that the cars rebuilt and customized by the shop are carefully chosen. However, the deciding factor for the business when it comes to buying a car for a project it's not necessarily the object's usability, but the price.
Gotham Garage buys cars as cheap as $500 for their projects and after going through an extensive repairing and customizing process, vehicles can end up valued in hundreds dollars, sometimes even more.
The end price for one of Gotham Garage's creations is not only based on the materials used in every project, but includes the effort, long working hours and creativity skills the crew invests in it.
Who's ready for tomorrow!? #gothamgarage #carmasters #Netflix pic.twitter.com/e9y4JmnmXp

— Gotham Garage (@TheGothamGarage) August 3, 2021
Tony Had Others Business
While the "Car Masters" crew don't reveal too much about themselves on screen beyond their work, it's a known fact that some of them have their own business, only working half-time in Gotham Garage.
Unsurprisingly, Tony Quinones is one of those crew members whose professional life surpasses Gotham Garage. Tony actually owns his business TQ Customs, specialized in building hot rods, trucks, classic cars of all times and choppers.
It's unknown how long his auto-shop has been in business, but judging by the large working catalogue shown on its website, it seems to be very successful.
Is The Show Real?
It's a known fact that reality series should be taken with a grain of salt. The genre is full of rumors about series that are allegedly fake, staged and scripted.
So does this apply to "Car Masters"? The legitimacy of the show is indeed put to question. While this is not the first TV show centered on vehicle customization to ever exist, the fact that "Car Masters" doesn't show in detail the whole process of remodeling and transforming each car, has led people to believe it's fake. Besides doubting if the work done in the show is real, the suspicions regarding whether or not part of the crew are legitimate car specialists are strong as well.
While affirming or denying these aspects it's not possible, it's sure that only time will prove if the bad things said about "Car Masters" are true. Meanwhile, we can at least assure that Gotham Garage is indeed a real business and that its popularity in the car customization industry is well deserved.