• Maryum Ali is an American former rapper, stand-up comedian, case manager, and program director, and the oldest daughter of the late boxer Muhammad Ali.
• She studied social work and has worked in juvenile delinquency prevention for two decades, and is a philanthropist and author.
• She regularly appears on talk shows and documentary films, and is a supporter of LGBT rights and PETA.
• Her hobbies include travelling, watching movies and being active on social media.
• Muhammad Ali was a boxer, poet, philanthropist, entertainer and activist and was married four times and had several children.
Who is Maryum Ali?
Maryum 'May May' Ali was born in Chicago, Illinois USA, on 18 June 1968 – her zodiac sign is Gemini, and she holds American nationality. She's a former rapper, a former stand-up comedian, case manager, and program director, but who's perhaps known best for being the oldest daughter of the late boxer Muhammad Ali.
Early life and education
Maryum was raised in Chicago by her father and her mother Belinda Boyd, who later changed her name to Khalilah Ali, after having converted to Islam. She has sisters Rasheda and Jamillah (twins), and a brother named Muhammad Ali Jr. Maryum's father was married four times, and she has four half-sisters and a half-brother.
She grew up wanting to help people, and whenever her father would ask her what was her purpose in life, Maryum would respond 'I want to help people.'
Register at https://t.co/o1tFBzAjON or watch on Facebook Live. Wed, June 10 at 3 PM PT / 6PM ET https://t.co/bK50EytHSE pic.twitter.com/IAJ4ijAN5a

— Maryum Ali (@maryum7) June 9, 2020
She was interested in comedy and acting while attending a local elementary school, and eventually also became interested in music. Maryum attended a local high school, at which she was a member of the school's drama club, and upon matriculating in 1986, she chose to focus on her career, and so didn't enroll at a college until her late 20s, then graduated magna cum laude with a Bachelor of Arts degree in social work.
Maryum's career
She became a stand-up comedian as soon as she matriculated, and went on to perform around the US for the following 10 years.
When she was in her early 20s, Maryum launched her rapping career, with the release of her debut album "The Introduction". She was signed to Scottie Bros Records, however, after the rap industry became focused on female exploitation and violence, Maryum left rap behind her, and again changed her profession.
She has now been working in the area of juvenile delinquency prevention for close to two decades, and has been a Los Angeles' regional manager for the Mayor's Office of Gang Reduction & Youth Development, a program director, and a case manager.
Maryum's also a philanthropist, and has been contributing to The Parkinson Alliance for many years.
She's an author, having published her children's book "I Shook Up the World: The Incredible Life of Muhammad Ali".
TV appearances
In 2014, Maryum was featured in the short documentary movie "Room 19", and the following years saw her make a guest appearance in various talk-shows, including "Entertainment Tonight" and "Politics Nation with Al Sharpton". In 2014, she starred in the documentary movie "I Am Ali", and the same year saw her appear in an episode of the talk-show "The Queen Latifah Show".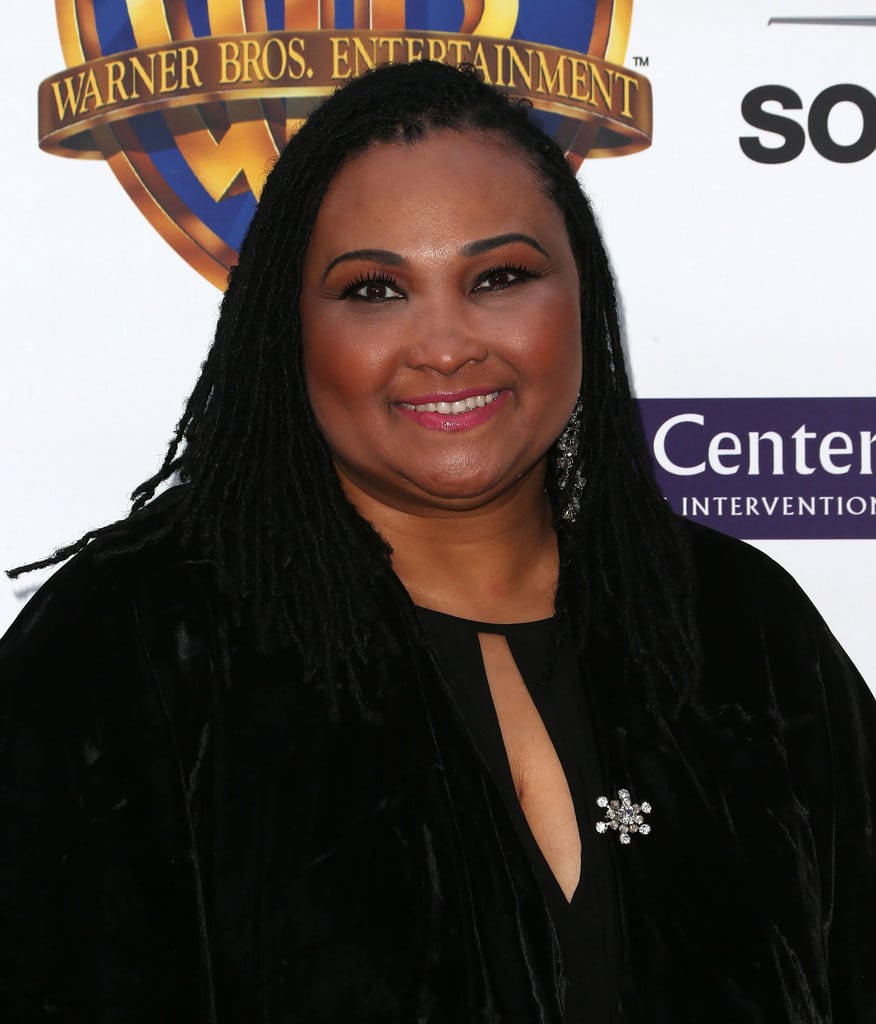 In 2016, Maryum appeared in the documentary film "Muhammad Ali: The Greatest", and was also a participant in the game-show "60 Days In". More recently, in 2017 she appeared in an episode of the talk-show "Good Morning Britain".
Love life and relationships
Maryum is perhaps the most secretive amongst Muhammad Ali's children, as she hasn't spoken of any men (or women) whom she has perhaps been with. This is mostly why there are rumors circulating the internet, claiming that she's perhaps lesbian. It's widely known that Maryum's a supporter of the LGBT community, and this has contributed to the spread of these rumors, however, she hasn't commented on this.
There are also those who believe that she's today married to a mysterious man, and that Maryum prefers to keep him away from the media's attention.
The two have apparently been seen walking hand in hand in the streets of Los Angeles, but no evidence has been provided to support these claims, nor has Maryum commented on this.
As of June 2021, she seems to be single, hasn't married and doesn't have children.
Hobbies and other interests
Maryum has set her Instagram account to private, because of some inappropriate messages which she's received. She's still quite active on the network, as she seems to be enjoying the attention she's receiving from her 23,000 followers, while she's uploaded close to 150 pictures.
Maryum's passionate about travelling, and her career has taken her to nearly all the US states, as well as to various European, Asian and African countries.
She's a lover of animals, with dogs being her favorites, and Maryum's a supporter of the organization People for the Ethical Treatment of Animals (PETA).
In her spare time, she likes to watch movies starring her favorite actor and actress, Jim Carrey and Natalie Portman, such as "Liar Liar", "Bruce Almighty" and "The Number 23".
Age, height and net worth
Maryum's age is 52. She has long black hair and brown eyes, her height is 4ft 10ins (1.47m) and she weighs around 154lbs (70kgs). As of June 2021, her net worth has been estimated at over $15 million, while her father's net worth at the time of his death, was estimated at over $50 million.
Who was Muhammad Ali?
Muhammad Ali was born as Cassius Marcellus Clay Jr., in Louisville, Kentucky USA, on 17 January 1942 – his zodiac sign was Capricorn, and he held American nationality.
He was a professional boxer, poet, philanthropist, entertainer, and an activist, and is widely recognised as one of the best boxers of all time.
He was raised alongside his brother in Louisville, by their father Cassius Marcellus Clay Sr. who was a sign and billboard painter, and their mother Odess O'Grady Clay who was a housewife. Muhammad was dyslexic, but studied at Central High School, and was around 12 years old when he took up boxing, after his bicycle was stolen as he wanted to beat the thieves. He fought his first amateur boxing match in 1954, and won by split decision, while he then won six Kentucky Golden Gloves competitions. Muhammad then also won an Amateur Athletic Union national title, two national Golden Gloves competitions, and a gold medal in the light heavyweight category at the 1960 Rome Olympics. He won 100 fights as an amateur, and lost five.
He made his professional debut on 29 October 1960, when he won against Tunney Hunsaker, and in three years Muhammad had won 19 matches, and lost none. On 25 February 1964, he fought the world heavyweight champion Sonny Liston, and won by a technical knockout (TKO) in the seventh round. In early 1966, Muhammad was to be drafted in the US Army, but he refused, stating that 'War is against the teachings of the Qur'an' – he was arrested, and his boxing license was suspended for three years, a decision overturned on 28 June 1971, by the Supreme Court of the United States.
Ali fought his final match on 11 December 1981, when he lost to Trevor Berbick, and he then retired.
He married his first wife, the cocktail waitress Sonji Roi, on 14 August 1964 after only a month of dating.
The two divorced on 10 January 1966, then on 17 August 1967 he married American actress Belinda Boyd. While Muhammad was still married to Belinda, he began dating the 16 years old Wanda Bolton, who later changed her name to Aaisha Ali, after marrying Muhammad in an Islamic ceremony, which wasn't legally recognized. She gave birth to their daughter Khaliah in 1974, while Muhammad also had another daughter with Patricia Harvell, named Miya, who was born in 1972.
In 1977, he divorced Belinda and married the actress Veronica Porche, after she gave birth to their daughter Hana. They welcomed another daughter, Laila Ali in December of the same year, but in 1986, Muhammad and Veronica divorced because he was constantly unfaithful. He married Yolanda 'Lonnie' Williams on 19 November 1986, and they adopted a boy named Asaad Amin, who was born that year.
Muhammad passed away on 3 June 2016, after having struggled with spinal stenosis and Parkinson's disease for several years.