• "Return to Amish" is a spin-off of the show "Breaking Amish" and has faced possible cancellation.
• Some of the stories featured in the show may be fake, leading to public criticism and the creation of a Facebook group to debunk the show.
• Jeremiah Raber has been arrested twice and some of the cast members were married before appearing in the show.
• Sabrina High has had drug addiction issues and was almost killed by a heroin overdose.
• Kate Stoltz has been arrested for a DUI and the show has been accused of being staged.
It's a well-known fact that there's always a reality show fit for everyone. Tough, even if this genre of TV is often only a source of mindless but entertaining drama, some shows have the ability to touch people's sensitivities by delving into certain topics not everyone wants to talk about. That's apparently what "Return to Amish" creators were trying to achieve with it.
Ever since its 2014 premiere, the show's focused on the lives of several anabaptist people, and their efforts to re-adapt to their old communities after having previously abandoned them, while touching subjects related to religion, self-awareness, social and family isolation, depression and addictions.
However, while these topics and the struggles that its cast have to face are part of the show's charm, the obvious curiosity that the audience naturally feels at seeing a social environment that otherwise they would never get to experience, is what has really kept them entertained for years.
So what are the secrets behind the show's cast? What are their less known personal dramas? Is it, or are they totally genuine? Keep with us to discover the unknown truth about "Return To Amish"!
It's Actually A Spin-Off
In case you have just recently started watching "Return To Amish", you probably don't know the whole story. For starters, the show is a follow-up series of "Breaking Amish", a series which first aired in 2012, and followed the cast's journey after leaving their respective Amish and Mennonite communities to find a new life in a big city, even in face of uncertainty and their possible ostracization.
Although the show only ran for four seasons, it became one of the most successful of TLC's productions with over three million viewers during its premiere. Each season was released under different titles, and was based in various cities including New York, Miami and Los Angeles.
It Apparently Almost Cancelled
While "Return To Amish" was just as successful as its original series, the truth is that TLC considered cancelling it following its fourth season's finale in 2017. The rumors of its possible end were so strong back then, that several media outlets reported it as 'the last' season, and considering the network kept mostly quiet about it, the audience was led to believe that the reports were true.
While promoting the show's apparent culmination could have an ulterior motive that might have positively affected the ratings, the season was certainly the shortest aired so far, with only six episodes. The season's finale episode had a certain conclusive tone, as some of its cast were either showcased having a seemingly happy ending, or facing difficult situations that didn't look promising.
Anyway, either TLC backed away from their cancellation plans, the rumors were just baseless, or it was a promotional stunt, because the show ended-up being renewed.
Chapel Cancer Survival Story Might Have Been Staged
In case you have been following "Return To Amish" since its earliest seasons, it's probable you know that back in 2011, Chapel Peace was diagnosed with bone cancer, an illness she battled with until she was declared cancer-free in late 2012. Nonetheless, her happiness was short-lived, as Chapel was notified in a "Return To Amish" episode aired in June 2014, that her cancer was back.
Not long after the unfortunate news came to light, the most observant viewers started distrusting the diagnosis. As it happens, in September 2013 Chapel had announced the return of her cancer through her social media, even setting a fundraising campaign to help cover her medical costs related to it. This was apparently contradictory to the events seen in "Return To Amish", which showed that she wasn't diagnosed until early 2014.
The situation didn't improve, when during a Twitter rant, Chapel's co-star Kate Stoltz accused her of faking her diagnosis. In Kate's words, Chapel was in remission when the show filmed, but apparently led her cast members to 'believe she was very sick', even affirming that it had been a stunt to cover an addiction problem.
Later on, "Return To Amish" star Sabrina High publicly denied the accusations against Chapel, alleging that putting under question such a serious matter had been out of place. However, the matter didn't leave people's sub-conscious for a long time.
Some Past Stories Might Be Fake
Despite its name, the reality TV genre isn't necessarily the most sincere. Though this applies to small details in the show, and too-obviously scripted dialogue that people just believe for their own entertainment's sake, it's a completely different matter when a show's main concept and premise is considered a lie.
For "Return To Amish", the speculations regarding the seemingly fake background of its cast members aren't a novelty. In fact, going back to when "Breaking Amish" was still airing, the community's popular web blogger – X Amish Atheist – affirmed that Jeremiah Raber's background story was false. As a highly commented post on their blog showed, Jeremiah had not only apparently been married prior to his TV debut, but hadn't been part of the Amish community for almost ten years, contrary to his story portrayed in the show. As well, the blogger affirmed that the cast members were too fluent in English for people who apparently had just left their Amish community, besides pointing out details in their physical appearance such as plucked eyebrows and pierced earlobes, which aren't allowed in their religion.
Even if these allegations don't negate the Amish roots of "Return To Amish"s cast members, it definitely puts the series' authenticity in a different perspective.
— Return to Amish (@ReturnToAmish) May 25, 2015
It Has Many Detractors
No one denies that seeing someone with particular experiences similar to ours on TV is normally endearing. Moreover, portraying the experiences of members of a religious community on TV isn't something to take lightly, as not being extremely careful while delivering the right message could backfire in a big way.
While it couldn't be said that "Return To Amish" received a massive rebuff from the general audience, the show's franchise wasn't seen with approving eyes by those who have been estranged in some way or another from the Amish community. Initially, the backlash from the latter's group consisted in negative reviews that pointed out the cast's vague or simply inaccurate representation of the Amish people. Conversely, as the show gained popularity, their decoys took more force.
Soon, hordes of ex-Amish people teamed up to complain against TLC for the alleged misrepresentation of their traditions and religion.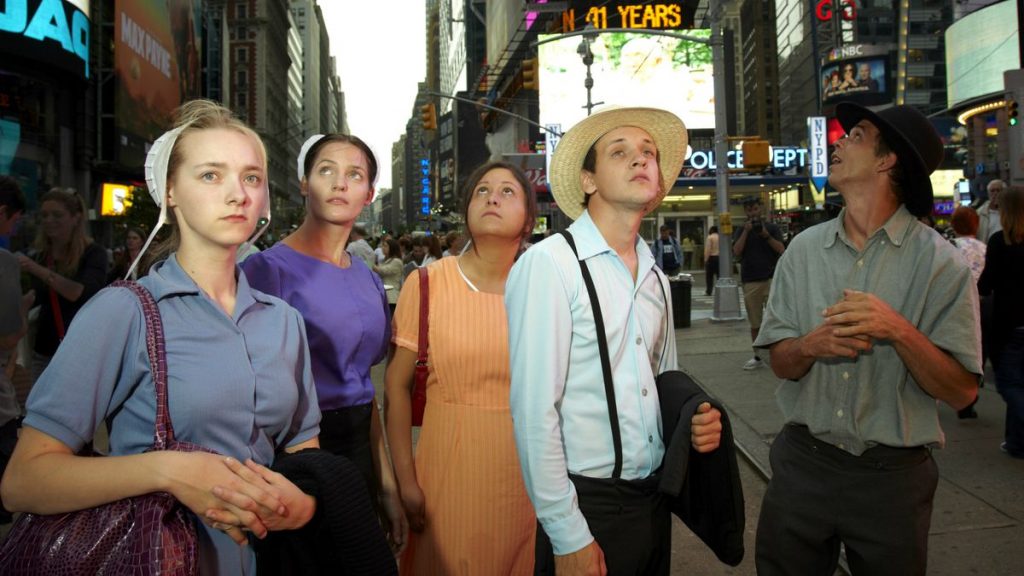 While their demands weren't heard, literally, they managed to take down the show's official Facebook page.
Later on, a Facebook group entitled "Breaking Amish The True" was created in order for ex-Amish people to debunk the show, and share accurate information about their culture. Nowadays, the group still exists, and while it's been inactive for years, the fact that it still has over 40,000 members makes it apparent that the ex-Amish people's demands weren't ignored.
Jeremiah Was Arrested
Admittedly, attracting many dramatic incidents is a very usual occurrence for "Return To Amish" cast members. Out of all of his fellow co-stars, Jeremiah Raber has rightfully won the top place as the one with the most scandalous life, though.
It's not just that the audience has enough reasons to believe his supposed exit from the Amish community happened at least a decade before the show aired, but a whole lot more.
Apparently, Jeremiah married for the first time in 2005, but the legal union ended in 2011, when his now former wife filed for divorce.
His ex-wife who goes by the name of Naomi Stutzman, who gave birth to his children, and had a restraining order out against him following their separation. As court's documents state, Naomi accused him of "extreme cruelty" and "neglect of duties", which means that not only had he been aggressive towards her, but that he owed $20,000 in child support as well; he was arrested, and later released through a bond.
As it happens, Jeremiah's story only keeps getting worse. Reportedly, TLC attempted to erase his dirty past, and while these accusations have been vehemently denied by the network, in 2017 Jeremiah was arrested for the second time, for assaulting his second wife Carmela.
Some Of Them Are Divorced
It's not only Jeremiah Reber who has kept secrets away from public knowledge. Actually, other cast members were reportedly married before the show aired, and although they tried to keep it hidden, the information eventually ended up coming out.
Let's start with Rebecca Byler, whose lack of sincerity regarding her relationship with Abe Schmucker pushed people into discovering that she was hiding a lot more. As many people remember, she and Abe became a couple during the course of "Breaking Amish", and appeared together in "Return To Amish" until they left in 2018. However, it was reported that the pair was already a couple long before the show aired, contrary to what was promoted.
Even more surprising is the fact that prior to her TV debut, Rebecca had a daughter whose father was believed to be Rufus Hostetler, her first husband. However, Rebecca later posted a paternity test that confirmed Abe was the father.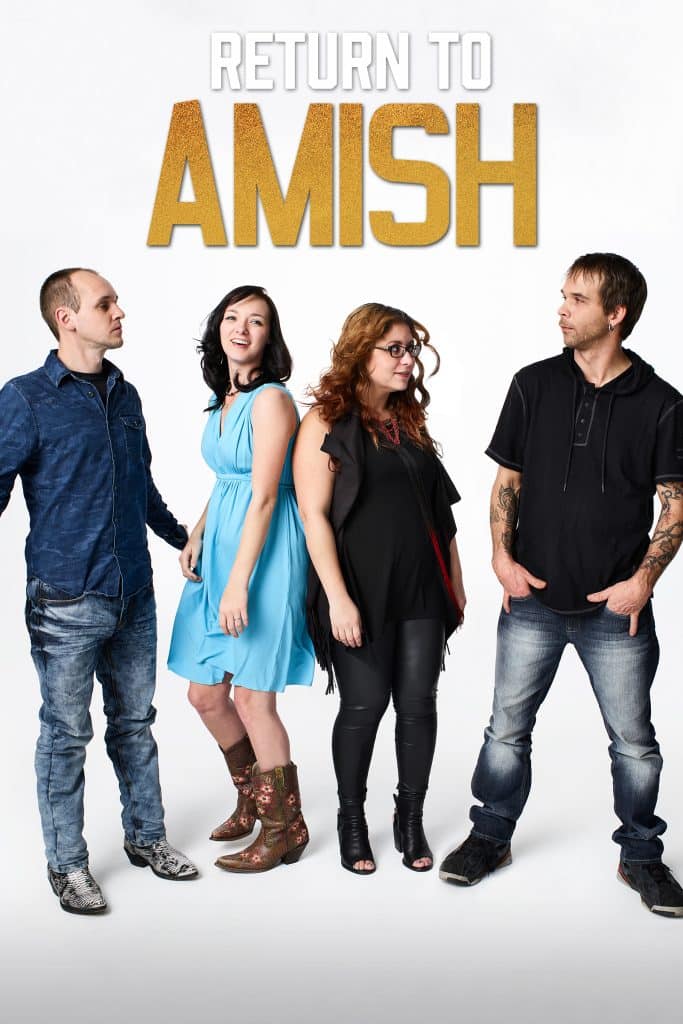 On her part, apparently Sabrina High was married as well. Following several pics and documents posted by Facebook users on the group "Breaking Amish: The Expose", in 2009 she married a man named Delmar Burkholder. More impressively, it was discovered that Sabrina's TV debut was in the show "Amish at the Altar".
Sabrina Almost Died
Unfortunately, Sabrina High's long-time addiction to drugs has led her to reach low points in her life several times. Losing the custody of her first two daughters, Oakley and Arianna, is a good example of that. Although Sabrina hasn't lost contact with them, and is still allowed to keep seeing her children as long as she's clean, not being able to be their legal tutor is obviously hard to endure.
As well, in early 2017 Sabrina was arrested for possession of drug paraphernalia. Her sentence consisted of a fine and community service, but in August that year she was arrested again for violation of parole.
While her encounters with the law didn't mean the loss of her contract with TLC, Sabrina has publicly admitted that she needs to report to the network her every move and legal situation.
As it goes, in June 2018 Sabrina faced one of the hardest times of her life, when she almost died from a heroin overdose. As recalled on a Facebook post, she had been clean from drugs for over a year, but after consuming a capful of said drug during a trip to Pennsylvania with her boyfriend Jethro Nolt, she started 'feeling weird' and lost consciousness. At some point her heart stopped beating, and was revived through CPR, but the experience was hard to forget.
Kate Stoltz Hasn't Always Have A Good Life
It's commonplace for "Return To Amish" cast to be known for their less than pleasant personal experiences; Kate Stoltz is admittedly the exception to this rule.
We have the inside story on what reality star Kate Stoltz of TLC's Breaking Amish and Return To Amish is up to these days. Spoiler Alert: She is very, very busy. http://huff.to/1MCP4NL

Posted by 1,000 Dreams Fund on Tuesday, November 3, 2015
More often than not, people remember her for her personal accomplishments, such as being accepted into a prestigious design school, or having appeared in a famous magazine. This is normal though, as her career accomplishments are a nice change from all the less than pleasant experiences of her fellow cast member.
However, Kate isn't necessarily the most well-liked individual in the series, as there's always people who have negative things to say about her. Besides feuding with Sabrina High and Chapel Peace over the latter's alleged false cancer story, Kate has publicly shown her unconformity with the approach "Return To Amish" has on her personal and professional life.
Why would the audience dislike her though? While she has gained the admiration of many, others never forget Kate was once arrested for driving under the influence, although prior to appearing in the show.
While that wouldn't be a big deal for other TV stars, this show's detractors consider it's part of a big set of lies the show has perpetuated, on their way to depicting the ex-Amish people inaccurately.
The Show Is Staged
Everyone has the right to choose to believe or not believe what they see on TV. However, in "Return To Amish", there are too many hints, information and pics that undoubtedly prove that the show isn't completely sincere with the audience.
That's why no one found it unbelievable when in 2015, Jeremiah Reber openly admitted the show was staged. In his words, every scene is planned beforehand, as permits and contracts are required to go accordingly with the cast's actions.
Is this reason enough for the show's audience to be warned off? Surely it isn't, but small details like this make everything about the show worth questioning.