• Seargeoh Stallone is the son of actor Sylvester Stallone and ex-wife Sasha Czack, born in 1979.
• He was diagnosed with autism at three and has undergone treatments to lead a normal life.
• He made a cameo in "Rocky II", which was an enormous success.
• The family has suffered tragedy with the death of Sylvester's eldest son Sage Moonblood in 2012 and estranged half-sister Toni-Ann Filiti in the same year.
• Sources estimate Seargeoh's net worth to be around $1 million, which he is likely to benefit from his father's wealth of $400 million.
Who is Seargeoh Stallone?
Seargeoh Stallone is the son of famous actor Sylvester Stallone and his ex-wife Sasha Czack. He was born in 1979 and is Sylvester Stallone's second son. Keep reading to discover about his family life and more.
Seargeaoh Stallone's Early Years & Family
Seargeoh was diagnosed with autism at the young age of three, after having trouble communicating. However, he's undergone various therapies to treat his autism as well as possible, to lead a normal life.
The same year he was born, Seargeoh made a cameo appearance in "Rocky II", the second instalment of his father's most famous film saga which he wrote, starred in, and directed.
"Rocky II" was an enormous success, earning $200 million in the box office, a profit of $193 million.
Although we rarely see Seargeoh in public with his family, it's because he likes to maintain a lowkey profile and live away from the spotlight. He's definitely the most enigmatic Stallone sibling, and not even his birthday is listed online.
Sadly, Sylvester and Sasha divorced in 1985 after just over 10 years of marriage. The same year, Sylvester remarried in December to model and actress Brigitte Nielsen, in a star-studded wedding in Beverly Hills, California, US. Their short-lived marriage lasted a mere two years, but was highly publicized, and the A-list divorce was no different.
Ten years later, Sylvester married for the third time, this time to business owner and entrepreneur Jennifer Flavin. At the time, the couple had one daughter born in 1996, Sophia Rose. Sylvester and Jennifer would go on to have two more daughters – Sistine Rose born in 1998, and Scarlet Rose in 2002.
Seargeaoh Stallone's Family Tragedies
Sadly, the Stallone family are no strangers to tragedy. In July 2012, they suffered a great loss with the death of Sylvester's eldest child and first son Sage Moonblood, born on 5th May 1976 in Los Angeles, California. At the time of his death, Sage was an actor, film producer, and co-founder of independent cult film company Grindhouse Releasing.
Sage was found dead on 13th July,2012 at just 36 years old, ruled as a heart attack caused by of atherosclerosis, a deadly disease in which the wall of the artery develops lesions. The disease can result in kidney problems, coronary artery disease, peripheral artery disease, or strokes depending on which arteries are affected, and doesn't have any initial symptoms.
Sage was a talented young man who made his acting debut in "Rocky V" in 1990. He also appeared in the 1996 movie "Daylight" with his father, before moving on to indie projects. In the same year, he co-founded Grindhouse Clearing with the aim of restoring and preserving exploitation films, also known as B-movies. He appeared in a total of 13 movies before his untimely death.
After being found dead, reports stated that nobody had heard from Sage for four days prior to his death. Autopsy and toxicology tests determined that Sage's death wasn't caused by drugs despite prescription bottles being founded at the scene. It's said that Sage was engaged at the time of his death, but we don't know to whom. His funeral was held eight days later at the St. Martin of Tours Catholic Church, and he was buried in the Westwood Village Memorial Park Cemetary.
The following month in August 2012, Sylvester's estranged half-sister Toni-Ann Filiti, died of lung cancer at the young age of 48.
Shortly after her death, the tabloids exploded with news that Sylvester had been blackmailed for years by her – The New York Post reported in 2013 that the Rambo actor agreed to pay Toni-Ann $2 million in 1987 after she threatened to say that he was abusing her. Sylvester also paid his half-sister $16,666 a month for the rest of her life, and set up a trust fund for her psychiatric and medical expenses.
However, Sylvester always denied all those claims, and her own mother described her daughter a drug addict who took over 60 Oxycontin pills a day, and fabricated the claims as a way to get money after her brother became famous.
Sylvester's decades-long career has suffered many scandals such as the November 2017 allegations of sexual abuse, which came out during the peak of the Me Too storm.
In 1986, a 16-year-old girl claimed Sylvester Stallone and his now-deceased bodyguard Michael DeLuca had forced her to have sexual relations with them at a hotel while the actor was filming "Over The Top", and the contents of the police report were discovered and made public 31 years later by CBS.
Sylvester would've been 40 at the time of the alleged assault, and the victim claims he threatened to "beat her head in" if she told anyone, which is why she didn't press charges. However, in 2018 California prosecutors found there was insufficient evidence to charge the actor, and the Los Angeles Country District Attorney's office stated that the allegations fell outside of the statute of limitations.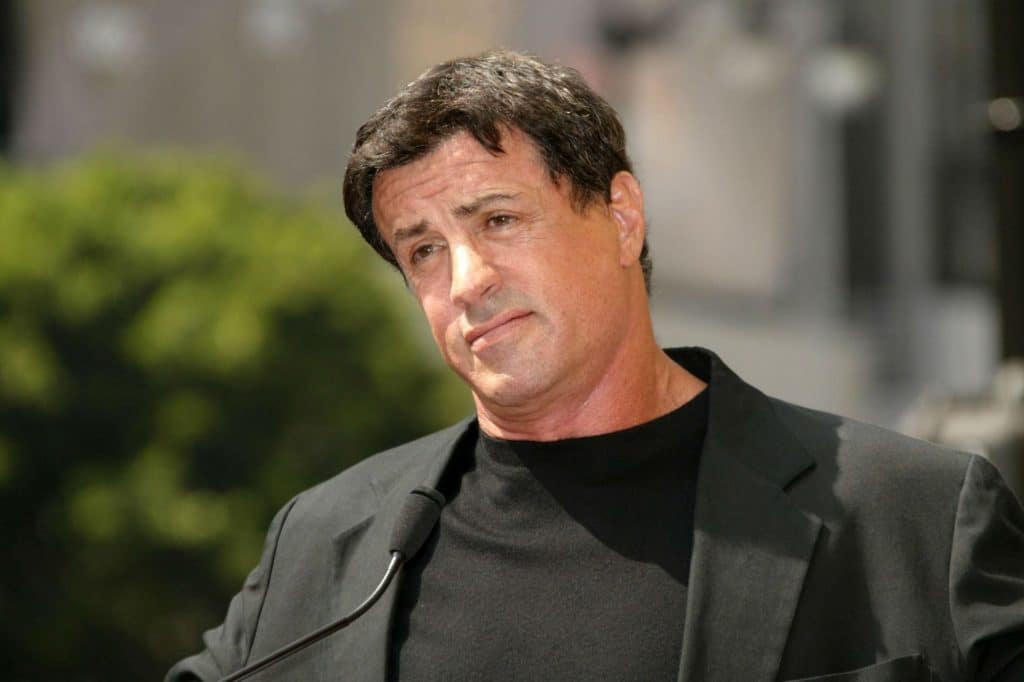 His career has also been hit by claims of racism, and of using racial slurs against a paparazzi in 2013. However, his team vehemently denied the allegations.
It's safe to say that despite the calamities the Stallone family has suffered, they maintain a close relationship. You can often see the three Stallone sisters together, and they even presented the Golden Globes Awards together in 2017. The three sisters all have unique tastes and hobbies; Sophia loves painting, Sistine is signed to IMG Models and has done the Dolce & Gabanna catwalk, and Scarlet is a high school track and field star who her father often refers to as 'The Flash'.
Seargeoh Stallone's Net Worth
Sources estimate that Seargeoh's net worth is around $1 million, although he will likely benefit from his father's wealth, reputedly over $400 million as of early 2021.
We don't have any estimates for Seargeoh's net worth due to the total lack of information on his life. However, he's not hurting for money, because reputable sources list his father's net worth as $400 million, making him the 13th richest actor in the world. It goes without saying that Sylvester amassed his fortune from his decades of acting, directing and writing along with numerous endorsements and brand deals, and is sure to share that wealth with all four of his children due to their close bond.