• Ann Serrano Lopez is an American actress, film writer, and producer.
• She is best known as the ex-wife of famous actor, producer, and writer George Lopez.
• Ann has three acting credits, has written and produced several films, and has made guest appearances on various talk-shows.
• She and George married in 1993 and had a daughter in 1996. They divorced in 2010.
• Ann is an animal lover and enjoys reading, traveling, and watching movies.
Who is Ann Serrano?
Ann Serrano Lopez was born in Hartford, Connecticut USA, on 18 December 1960 – her zodiac sign is Sagittarius and she holds American nationality. She's an actress, film writer and a producer, but who's probably known best for being the ex-wife of famous American actor, producer and writer George Lopez.
Ann's still quite active in the film industry, but has been staying away from the spotlight since her divorce from George.
Early life, family and education
Ann was raised alongside her sister Norda Winkler and brother Robert in Hartford, by their parents Dr. Julio Robert and Dr. Norda Rozan Serrano. After the two were offered jobs at a hospital in Ohio the family moved there, and after several years moved again to Fort Lauderdale in Florida.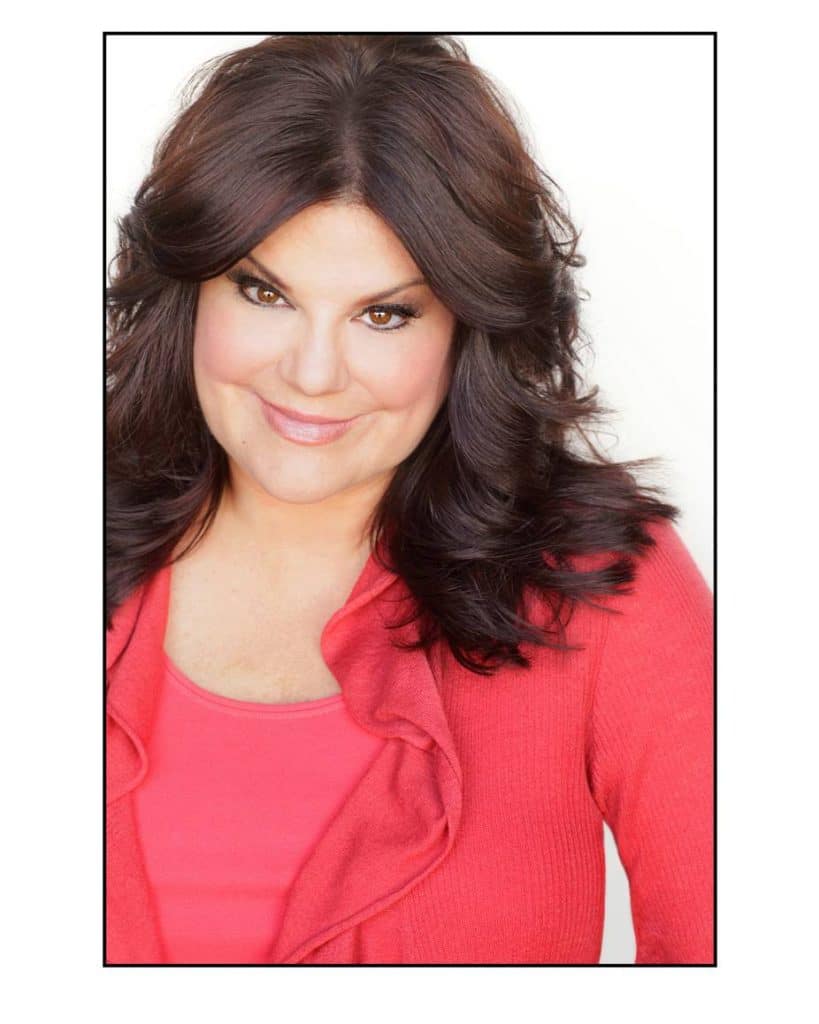 Julio was a physician who died in a car crash in 1987, while Norda was an anesthesiologist who had obtained her degree from the University of Havana's School of Medicine, and who died a natural death in 2010. Ann's sister was committed to a mental institution in 2005 – it's believed that she killed her Chinese husband in 1990.
Ann hasn't shared many details concerning her early life. She attended a local high school at which she was bullied as she was overweight, and was mostly interested in creative writing during her four years there. She matriculated in 1979, and hasn't spoken of her further education although it's believed that she enrolled at college and obtained her Bachelor's degree in 1983.
Career as an actress
Ann has three acting credits – she made her debut appearance in 2003 with her portrayal of Anna in the episode "Food for Thought" of the comedy series "Life with Bonnie", created by Bonnie Hunt who also starred in it alongside Mark Derwin and David Alan Grier. It follows the life of TV show host Bonnie Molloy, aired from 2002 to 2004, and was nominated for 18 awards including two Golden Globes.
The year 2009 saw Ann portray Norm's Daughter in the episode "The Black Swan" of the critically acclaimed comedy "Curb Your Enthusiasm", created by Larry David who's also starring in it alongside Cheryl Hines and Jeff Garlin. The series has been airing since 2000, and follows the life of David, winning 21 awards including a Golden Globe, while it's been nominated for 147 other awards.
Ann's only other role has been in the 2013 episode "Smashed" of the comedy series "Arrested Development", created by Mitchell Hurwitz and which starred Jason Bateman, Michael Cera and Portia de Rossi. It follows Michael Bluth who has taken over the family business; the series aired from 2003 to 2019 and won 60 awards including a Golden Globe, while it was nominated for 120 other awards.
Writing, producing and other credits
In 2003, Ann wrote the episode "A Kiss Is Just a Kiss" of the comedy drama series "George Lopez", while the following year saw her make her producing debut with the episode "Naughty or Nice" of the adventure comedy series "The Wonderful World of Disney".
She then produced the 2007 documentary comedy film "George Lopez: America's Mexican", the 2009 family comedy film "Mr. Troop Mom", and the 2009 documentary comedy film "George Lopez: Tall, Dark & Chicano". Three of Ann's other producing credits were the 2012 TV special "Kiki Melendez' Hot Tamales Live", the 2018 short romantic film "Autumn", and the 2019 documentary movie "Carlos Almaraz: Playing with Fire".
She has made a guest appearance in various talk-shows, including "Punk'd", "Lopez Tonight" and "Chit Chat".
Love life and marriage with George Lopez
Ann met George Lopez in May 1989 when he was performing at a comedy club, and according to rumors, it was she who made a move and asked him out on a date. At that time, Ann was working as a casting director and it's widely believed that she helped George launch his career.
They exchanged vows in a private ceremony attended by their closest friends and family members on 18 September 1993, and on 2 April 1996, Ann gave birth to their daughter Mayan Lopez. Allegedly George wasn't an ideal husband or father, as he came home late every night and was often drunk, and Ann eventually decided to kick him out of the house. She got up in the middle of the night, noticed that he still wasn't back home and thus filled up his car with all his belongings and also changed the locks. However, George promised he'd change and Ann agreed to have him back.
In April 2004, George found himself in need of a kidney because his were failing, and after various tests were done, it was revealed that Ann could donate him hers. They both underwent surgery on 19 April 2005 and the transplantation was successful, although Ann lost around 44lbs (20kgs) in the following weeks.
It came as a shock to everyone when the two separated in early 2010, and Ann filed for divorce in the same year. She asked for sole custody over their daughter, while George changed the name of their foundation Ann and George Lopez Foundation to just George Lopez Foundation. It took half a year for the divorce to be finalized, while the division of their assets took a year more.
Neither of the two have spoken of any other people whom they have perhaps been with, and as of April 2021, Ann's single, was once married to George Lopez, and has a daughter.
Hobbies and other interests
Ann's very private when it comes to her other personal matters, even making her Instagram account private, meaning that only her 400 followers can view the pictures she's uploading.
She enjoyed travelling prior to giving birth to her daughter, and had visited various US states for both work and pleasure. Ann has also had an opportunity to visit Paris in France and various Italian cities.
She's a lover of animals with zebras being her favorites; she has a pet dog.
Ann likes to read books in her spare time, and her favorite is "The Girl Who Saved the King of Sweden" by Jonas Jonasson.
She's keen on watching movies late at night – her favorite actor and actress are Jim Carrey and Jennifer Aniston, while a couple of her favorite films are "The Eternal Sunshine of the Spotless Mind", "Bruce Almighty" and "Liar Liar".
Age, height and net worth
Ann's age is 60. She has long brown hair and brown eyes, her height is 5ft 6ins (1.68m) and she weighs around 143lbs (65kgs).
As of May 2021, her net worth has been estimated at over $5 million, while her former husband George's net worth is reputedly over $45 million.
Who is George Lopez?
George Edward Lopez was born in Mission Hills, Los Angeles, California USA, on 23 April 1961 – his zodiac sign is Taurus, he holds American nationality and is of Mexican descent. He's probably known best for the sitcom "George Lopez" which he produced and starred in; he's received many awards and accolades, including a 2003 Latino Spirit Award for Excellence in Television, and a 2003 Imagen Vision Award.
@georgelopez stars as a messenger from God, in "Walking with Herb," which opened in theaters on Friday, April 30.

Click https://t.co/IofJmtquIu to read 'George Lopez: God's Messenger in 'Walking with Herb." #ChristianMovie #MovieNight #Interview #WalkingwithHerb pic.twitter.com/dWTZ4WMQaR

— Inspiration TV (@InspirationTV) May 4, 2021
George grew up in Mission Hills, but was abandoned by his father Anatasio two months after his birth, while his mother Frieda abandoned him after he turned 10 in 1971, after which George's maternal grandmother Benite Gutierrez and her husband Refugio Gutierrez took care of him. He studied at San Fernando High School, from which he matriculated in 1979.
George spent the following two decades doing various jobs to financially support himself, becoming interested in comedy in the early '90s. It was in 2000 that he was approached by the popular American actress Sandra Bullock who invited him to star in his own Hispanic-oriented comedy series which then made George a star.
A few of his following appearances were in the night-time program "Nick at Nite", the sitcom "Cavemen", and the sports show "Inside the NFL". He started hosting the talk-show "Lopez Tonight" in 2009, and in March 2014 he became the star of his own comedy series "Saint George".
He has also appeared in a couple of movies, such as the 2000 drama "Bread and Roses", the 2004 romantic comedy "Naughty or Nice", and the 2007 documentary "Brown Is the New Green: George Lopez and the American Dream". Most recently, in 2019 he appeared in the superhero movie "El Chicano" portraying Captain Gomez.
George's also an author, having published his autobiography in 2001 entitled "Why You Crying? My Long, Hard Look at Life, Love, and Laughter".
He supported Bernie Sanders in the 2016 US presidential election.