• Jack Davenport was born in London, England on March 1, 1973 and holds British nationality
• He is an actor known for his portrayal of Miles Stewart in the 1996 drama series "This Life" and Norrington in the 2003 action adventure fantasy "Pirates of the Caribbean: The Curse of the Black Pearl"
• He has appeared in around 65 movies and TV series, and has a single award win and a single nomination
• Jack is married to Michelle Gomez and they have one son, Harry
• He is 47 years old and has an estimated net worth of over $4 million
Who is Jack Davenport?
Jack Arthur Davenport was born in Wimbledon, London, England, on 1 March 1973 – his zodiac sign is Pisces and he holds British nationality. He is an actor who is perhaps still known best for his portrayal of Miles Stewart in the 1996 drama series "This Life" created by Amy Jenkins, and which also starred Amita Dhiri and Andrew Lincoln. It follows the lives of five young professionals, and the series was nominated for six awards, winning four.
Early life and education
Jack spent only his first couple of months in Wimbledon as his family then moved to Ibiza in Spain where they stayed for seven years.
He was raised an only child by his father Nigel Davenport, a famous actor known for his portrayal of the Duke of Norfolk in the critically acclaimed biographical movie "A Man for All Seasons", and his mother Maria Penelope Katharine Aitken, who is also an actress, film director and writer.
Nigel and Maria divorced when Jack was seven, and he was thus sent back to England and began attending Dragon School in Oxford, followed by Cheltenham College from which he matriculated in 1991. Jack then enrolled at the British American Drama Academy, from which he graduated with a Bachelor of Fine arts degree in 1995.
Jack's uncle is Jonathan Aitken, a former Conservative Member of Parliament in Great Britain, and his grandmother Penelope Aitken was a socialite.
His grandfather William Aitken was a politician, while his great-grandfather John Maffey was the 1st Baron Rugby.
Roles in movies
Jack has appeared in around 65 movies and TV series, and we are about to mention some of his most notable performances in this article.
He made his debut film appearance in the 1997 comedy "Fierce Creatures", which starred John Cleese, Jamie Lee Curtis and Kevin Kline, and follows zookeepers as they struggle with directors who keep changing all the time. Jack gained recognition later that year through his portrayal of Robert Bradley in the critically acclaimed drama "The Moth", and a couple of his following roles were in the 1998 drama "Macbeth", the adventure fantasy horror "Tale of the Mummy", and the romantic crime mystery "Immortality".
His following notable performance was in the 1999 crime thriller "The Talented Mr. Ripley", which starred famous actors and actresses Matt Damon, Gwyneth Paltrow and Jude Law, and follows Tom Ripley as he is sent from New York to Italy to bring back the spoiled millionaire Dickie Greenleaf. The movie won 10 awards and was nominated for 81 others, including five Oscars.
2003 was a breakthrough year for Jack, as he was cast as Norrington in the critically acclaimed action adventure fantasy "Pirates of the Caribbean: The Curse of the Black Pearl", which starred Johnny Depp, Geoffrey Rush and Orlando Bloom, and follows William Turner who despises pirates, but eventually becomes a pirate himself. The movie won 38 awards and was nominated for 104 others including five Oscars.
He went on to play supporting characters in the 2004 biographical historical drama "The Libertine" which starred Johnny Depp and John Malkovich, and the 2005 romantic comedy "The Wedding Date", also starring Dermot Mulroney.
Jack subsequently reprised his role as Norrington in the 2006 "Pirates of the Caribbean: Dead Man's Chest", as well as in the 2007 "Pirates of the Caribbean: At World's End". The year 2009 saw him appear in another hit movie, the musical comedy "Pirate Radio" written and directed by Richard Curtis, and which starred Philip Seymour Hoffman, Bill Nighy and Nick Frost. It follows a group of DJs who changed Britain's taste in music, and the film was nominated for 11 awards, winning two. 2014 saw Jack play the supporting character Lancelot in the action adventure comedy "Kingsman: The Secret Service", which starred Colin Firth, Taro Egerton and Samuel L. Jackson, and is about a boy who joins a spy organization after his father's death. The movie won eight and was nominated for 27 other awards.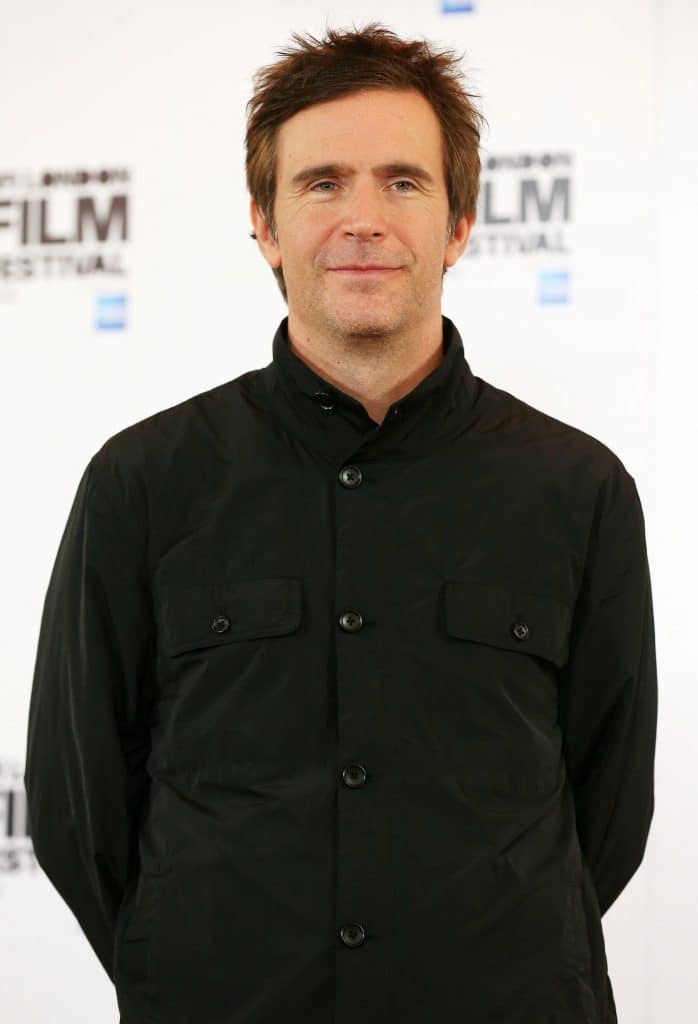 Three of his most recent roles in movies have been in the 2017 romantic comedy "The Wilde Wedding", the 2017 action adventure drama "The Stolen", and the 2017 drama "Doomsday".
Roles in TV series
Jack's appearance in the aforementioned series "This Life" was also his first TV role. In 1998 he was cast to star as Detective Sergeant Michael Colefield in the horror science fiction mini-series "Ultraviolet", which follows Michael as he discovers he is living in a world of vampires. Jack then appeared in a single episode of the documentary series "Omnibus", before making his voicing debut in the episode "Part Two" of the drama "Scribbling".
His next notable performance in a series was in the romantic comedy "Coupling", in which he starred as Steve Taylor alongside Gina Bellman and Sarah Alexander, and follows six best friends as they talk about sex and love.
It aired from 2000 to 2004 and was nominated for four awards winning two. Jack also starred in the 2005 adventure mini-series "Mary Bryant", as well as in the 2008 drama "Swingtown". In 2009, he was cast to portray the lead character Lloyd Simcoe in the mystery science fiction drama "Flashforward", which also starred Courtney B. Vance and Joseph Fiennes, and follows the FBI as they are investigating the case of all people on Earth blacking out at the same time, and then awakening with visions of their future. The movie won Danny Weselis a Primetime Emmy Award for Outstanding Stunt Co-ordination.
Jack went on to portray lead characters in the musical drama "Smash", the drama mini-series "Breathless", and the comedy "White Famous", and 2018 saw him star as Guy Harcourt in the drama mini-series "Next of Kin" which also starred Arhie Panjabi and Shabana Azmi, and follows Mona Shirani's life after her brother was brutally murdered.
Three of Jack's most recent appearances in TV series have been in three 2018 episodes of the mystery crime drama "Deception", 10 2019 episodes of the crime comedy "Why Women Kill", and in the same year 10 episodes of the drama "The Morning Show".
Other credits
Jack sang the song "What a Wonderful World" in the 1996 episode "Fantasy Football" of the series "This Life", and in 1999 "We're Called Gondolieri" in the film "The Talented Mr. Ripley". In 2013, he sang "Under Pressure" in the episode "The Tonys" of the series "Smash".
Jack has two producing credits too, as the executive producer for the 1999 short drama "Ticks", as well as for the 2001 musical drama "Subterrain".
He received special thanks for the 2010 episode "What Did You See?" of the mystery science fiction series "Flashforward".
Jack has appeared in several documentary series, including "This Is Your Life", "Shark Week" and "Seconds from Death".
He has also appeared in various documentary films, such as "Slaves in Paradise", "A Very English Genius", and "The Showbiz Set". Some of the talk-shows he's been a guest in include "Late Lunch", "Entertainment Tonight" and "Celebrity Page".
Awards and nominations
Jack has won a single award: a 2006 Teen Choice Award for Movie – Choice Rumble for "Pirates of the Caribbean: Dead Man's Chest", which he shared with Orlando Bloom.
In 2002, Jack was nominated for a Laurence Olivier Theatre Award for Most Promising Newcomer for the play "The Servant", performed at the Lyric Hammersmith Theatre.
Wife and children
Jack met his future other half Michelle Gomez sometime in the '90s – they haven't disclosed how or when they first met. The two dated for several years before marrying in a private ceremony attended by their closest friends and family members on 1 May 2000. In 2010, Michelle gave birth to their son Harry.
Michelle May Romney Marsham Antonia Gomez was born in Glasgow, Scotland, on 23 November 1966 – her zodiac sign is Sagittarius and she holds British nationality. She is a famous actress, perhaps still known best for her roles in the comedy series "The Book Group", the sitcom "Green Wing", and the science fiction series "Doctor Who" which brought her a British Academy of Film and Television Arts (BAFTA) Award nomination for Best Supporting Actress.
Neither Jack nor Michelle have spoken about any other people they'd perhaps dated before meeting each other, so as of February 2021, Jack is married and has one son.
Hobbies and other interests
Jack loves to wear a cool uniform in a movie, however, even though he liked his costume in the film "Pirates of the Caribbean: The Curse of the Black Pearl", he was jealous of Johnny Depp because of his hat and his bandana.
While he enjoys acting, Jack doesn't like making a career out of it ,as he believes that people like you one day while they don't know who you are the next. He has claimed in one of his interviews that he often tells people that he is unemployed because at one moment he is shooting for a movie or TV series, and the next moment he's not.
He is keen on travelling, and has been all around Europe while he's also visited several Asian countries, and many US states.
Jack has his own favorite actors and actresses, some of whom are Bruce Willis, Tom Cruise and Natalie Portman – a couple of his favorite movies are "The Fifth Element", "The Last Samurai" and "Leon: The Professional".
Age, height and net worth
Jack is 47 years old. He has short brown hair and brown eyes, his height is 6ft 2ins (1.88m) and he weighs around 180lbs (82kgs).
As of February 2021, his net worth has been estimated at over $4 million.