• Callie Rivers was born in 1989 and is a retired professional volleyball player
• She is married to Seth Curry, a popular American professional basketball player
• She attended high school in Florida and then University of Florida, graduating with a Bachelor's in Communications in 2011
• She is physically active, enjoys social media, voting, traveling, sun tanning, swimming, playing beach volleyball, and watching movies
• Seth Curry was born in 1990, is a professional basketball player for the Philadelphia 76ers, and tested positive for COVID-19 in 2021
Who is Callie Rivers?
Callie Marie Rivers was born in Atlanta, Georgia USA on 17 September 1989 – her zodiac sign is Virgo and she holds American nationality. She's a retired professional volleyball player, but who's probably known best for being the wife of Seth Curry, a popular American professional basketball player.
Early life and education
Callie was raised in Atlanta alongside her three brothers Spencer, Austin and Jeremiah, by their mother Kristen Rivers who's a housewife, and their father Doc Rivers who's a National Basketball Association (NBA) head coach.
Jeremiah used to play for the basketball team Maine Red Claws, Austin's playing for the Houston Rockets, while Spencer's playing at the University of California, Irvine.
Callie thought about becoming a professional volleyball player while attending Winter Park High School, as she played for the school's team and led them to win the Florida Class 6A title in three consecutive years. Just a year before matriculating in 2006, Callie was named Florida Gatorade High School Player of the Year, while the same year saw her compete at the USA High Performance Championship with the USA Junior National A2 Team, and was named Most Valuable Player (MVP).
In 2007, Callie enrolled at the University of Florida and began playing for their volleyball team, the Florida Gators. She graduated with a Bachelor's degree in communications in 2011.
Career as a volleyball player
Following graduation, Callie joined the Leonas de Ponce competing in the Liga de Voleibol Superior Femenino, but then announced that she would retire from international competitions.
Love life and marriage with Seth Curry
Callie and Seth Curry are both very secretive when it comes to talking about their personal matters, and neither of the two have spoken of how and when they met, however, it's believed that it was at a party organized by a mutual friend sometime in the mid-2010s.
In May 2018, Callie gave birth to their daughter Carter Lynn and on 14 February 2019 (Valentine's Day), she and Seth became engaged. They exchanged vows in front of their wide circle of friends and family members on 14 September 2019, and the family of three has apparently since been leading a happy life together.
Neither Seth nor Callie have spoken of any other people whom they may have perhaps dated before meeting each other.
Hobbies and other interests
Callie's a fan of social media networks, and is quite active on Instagram, followed by over 75,000 people, and has uploaded over 1,000 pictures, most of which have been taken during her everyday life, and often feature her husband and their daughter.
She's interested in politics, and voted for Joe Biden in the 2020 presidential election, and urged her Instagram followers to vote for him as well.
Summer's her favorite season, as she enjoys sun tanning at the beach, swimming in the ocean and playing beach volleyball.
Callie's physically highly active, and has multiple training sessions at the gym each week, thus her slim figure.
She likes to travel, and has been to various US states for both work and pleasure, while she's also been to a couple of South American countries, including Brazil and Peru.
In her spare time which is usually late at night, Callie enjoys watching movies starring her favorite actor and actress Jim Carrey and Meg Ryan, such as "Liar Liar", "Bruce Almighty" and "Sleepless in Seattle".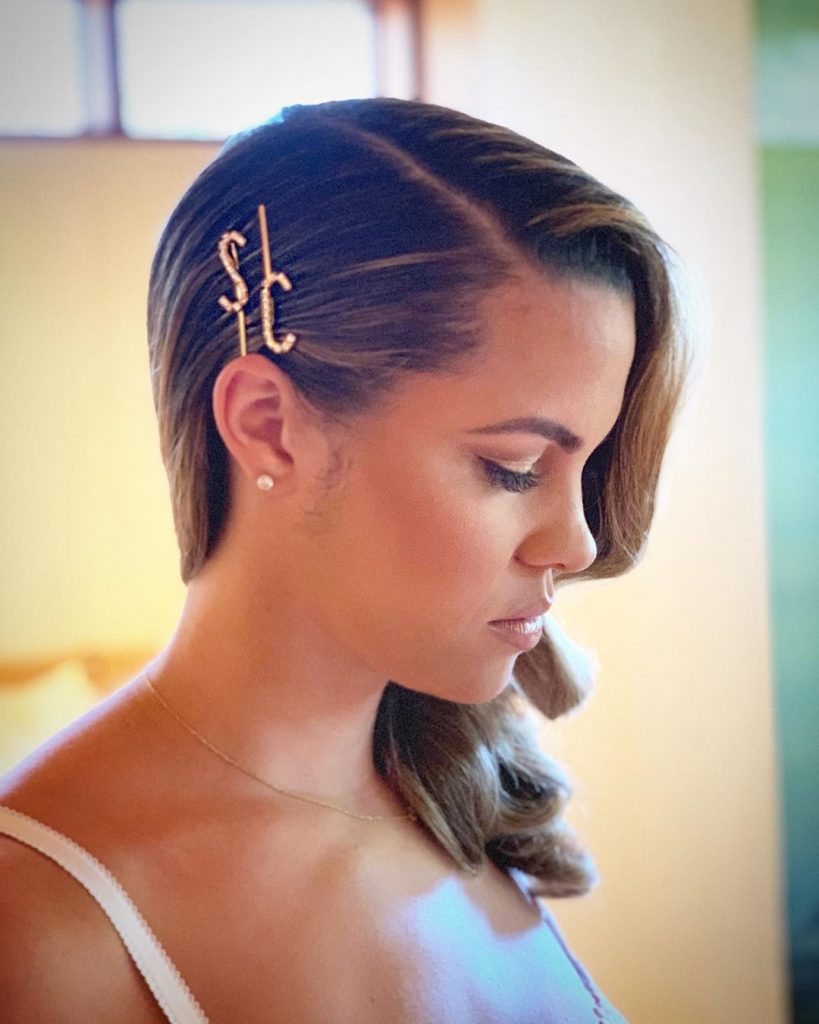 Age, height and net worth
Callie's age is 31. She has long brown hair and brown eyes, her height is 5ft 11ins (1.8m) and she weighs around 150lbs (68kgs). As of April 2021, her net worth has been estimated at over $100,000, while Seth's net worth has been estimated at over $4 million.
Who's Seth Curry?
Seth Curry was born in Charlotte, North Carolina, on 23 August 1990 – his zodiac sign is Virgo and he holds American nationality. He's currently playing for the NBA team the Philadelphia 76ers, while he's also popular for being the son of Wardell Stephen "Dell" Curry, a retired professional basketball player.
He was raised in Charlotte alongside his older brother Stephen, by their father and mother Sonya Curry, who was a professional volleyball player.
Seth attended Charlotte Christian School, and upon matriculating in 2008, enrolled at Liberty University, however, he moved to Duke University after a year. He graduated with a Bachelor's degree in 2012, and was named to the All-Atlantic Coast Conference's first basketball team.
Seth wasn't drafted in the NBA draft in 2013, but then on 23 August he signed a contract with the Golden State Warriors, only to be released by them two months later. On 1 November he signed with the Santa Cruz Warriors competing in the NBA Development League, and on 24 December, Seth signed with the Memphis Grizzlies of the NBA. He was let go by the Grizzlies on 5 January 2014, and returned to the Santa Cruz Warriors.
On 21 March 2014, he signed with the Cleveland Cavaliers, but returned to the Warriors after ten days.
In July 2014, Seth signed with the Orlando Magic and then the Phoenix Suns, and on 22 July 2015, he signed a two-year contract worth $2 million with the Sacramento Kings. He was soon released by the Kings, and on 15 July 2016 he signed with the Dallas Mavericks. On 6 February 2018, it was announced that Seth would have to undergo surgery on his left tibia. He signed a contract with the Portland Trail Blazers on 6 July 2018, then on 10 July 2019, he signed a four-year contract with the Dallas Mavericks.
Most recently on 18 November 2020, he was traded to the Philadelphia 76ers.
Seth has been featured in various documentaries and talk-shows, including the 2013 documentary movie "Duke-Carolina: The Blue Blood Rivalry", the 2019 sports talk-show "NBA on YES", and another 2019 sports talk-show "NBA on ESPN". Most recently, in 2021 Seth was featured in an episode of the sports show "The NBA on TNT", and three episodes of the show "NBA on ESPN".
Just recently on 7 January 2021, it was reported that Seth tested positive for the coronavirus during a game against the Brooklyn Nets. He was benched for the first quarter, and was then isolated in a room prior to leaving Barclays Center before his teammates. The entire team then had to be quarantined in New York.