-Taylor Nicole Dean is a 23-year-old social media phenomenon with over 1.9 million subscribers on YouTube and over 330,000 followers on Instagram.
-Taylor Nicole Dean has a net worth estimated at over $1 million.
-She was born in San Antonio, Texas and went to Texas Connections Academy for high school.
-She creates pet care videos for her YouTube channel and vlogs for her second YouTube channel.
-She was previously in a relationship with the lead singer of Slaves, Jonny Craig, and overcame heroin addiction with the help of her mother and rehab.
Who is Taylor Nicole Dean?
Taylor Nicole Dean was born on 25 March 1997 under the zodiac sign of Aries, in San Antonio, Texas USA. She is a 23-year-old social media phenomenon, probably best recognized for being the Queen of PetTube since she creates pet care videos for her YouTube channel, on which she has amassed more than 1.9 million subscribers – her videos have garnered over 200 million views in total. She is also active on her official Instagram account, on which she has over 330,000 followers, and her official Twitter account with almost 290,000 followers.
How rich is she, as of now? Taylor Nicole Dean Net Worth
As of early 2021, Taylor Nicole Dean's net worth is estimated at over $1 million, acquired largely through her successful involvement on the social media scene as a YouTube star. She has increased her fortune through various advertisements, sponsorships and video monetization.
Early Life, Parents, Nationality, Ethnicity, Education
Taylor Nicole Dean spent her early years in her hometown of San Antonio, where she was raised by her parents, Matt and Jennifer Dean.
Information about their professions hasn't been revealed, except that her mother is also a vlogger. She has two brothers, one of whom is named Justin Dean. Taylor holds American nationality and belongs to White Caucasian ethnic group. Regarding her education, she went to O'Connor High School in Helotes, Texas. Since she had some serious health issues at the time, Taylor couldn't attend classes, so she transferred to an online learning program at Texas Connections Academy, from which she matriculated in 2015.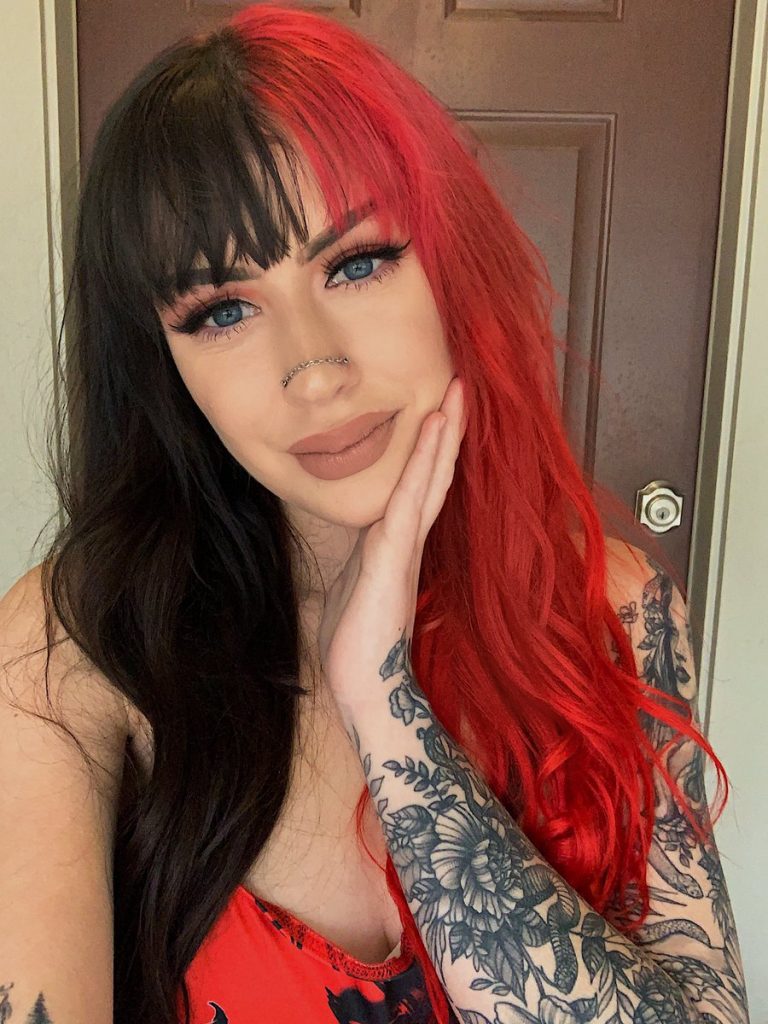 Main YouTube Channel
Taylor Nicole Dean then started pursuing her career on the social media scene, when she came up with an idea to create pet care videos, and share them on YouTube – she would later admit that she was inspired by Australian animal expert Steve Irwin. In April of the same year, she became a part of the YouTube community, creating her official self-titled channel. Three months later she uploaded her first video, entitled "Life From a Hedgehog's Eyes", which went viral. She continued to create similar content which consists of videos of herself doing various activities with her exotic pets, and taking care of them.
They include a frog named Jupiter and a tarantula named Cersei, plus several pet snakes, seahorses, and geckos.
The most viewed video on her channel to date is "ALL OF MY PETS IN ONE VIDEO (I know, I have a lot)", while other popular videos include "GIVING ALL MY ANIMALS THEIR DINNER (Daily Routine)", "I Tried to Bathe All My Pets", and "Feeding All My Pets in One Video".
Second YouTube Channel
Side by side with running her main channel, in July 2017 Taylor Nicole Dean created her second YouTube channel, called 'Taylor Dean Vlogs', which is focused on vlogs related to her personal life.
She has garnered more than 160,000 subscribers, while her videos have amassed almost three million views in total. Some of her most popular videos on her second YouTube channel include "My Daily Routine as a Recovering Addict", "What My Tattoos Mean (a lil emotional)", and "My Experience in Rehab (i got kicked out lol??)".
Other Social Media Platforms
In addition, Taylor Nicole Dean is active across other social media platforms. She runs her official Instagram account under the username 'taylorndean', on which she frequently promote her new videos.
Moreover, she expanded his influence across Twitter, launching her official account there under the username '@taylorndean'.
Appearance and Vital Statistics
Taylor Nicole Dean has long dark brown hair and blue eyes. She stands at a height of 5ft 5ins (1.65m), while her weight is around 120lbs (55kgs), and vital statistics are 34-26-39, bra size 33C. Information about her dress and shoe size isn't available. Taylor is a huge fan of tattoos and has numerous on her body.
Personal Life and Hobbies
Taylor Nicole Dean became romantically involved with Jonny Craig in 2017.
He's a Canadian-American singer and songwriter, best recognized for being the former lead singer of the post hardcore band Slaves. After dating for two years, the couple ended their romance in 2019. She is currently dating a guy who goes by the nickname Aggy, but about whom nothing else is known. In her spare time she enjoys swimming, and traveling around the world.
Heroin Addiction
Taylor Nicole Dean's ex-boyfriend Jonny Craig is known as a heroin addict. While she was in a relationship with him, her fans noticed that Taylor changed a lot, initially becoming an addict to cocaine.
She would later confess that she eventually became a heroin addict under the influence of her ex-boyfriend, which led to her absence from the social media scene. At one point, her mother found out about her problems and drove her to rehab. In June 2019, Taylor completed her rehab course, and two months later she shared the video "I'm a Heroin Addict. (The Truth About Everything)", in which she opened up about her drug addiction, and set the records straight regarding her troubled relationship with Craig. She now encourages and supports other people to go to rehab and stay sober.