• Viveca Paulin is an art auctioneer, actress and producer, known for her work on "Money Talks" and "A Night At The Roxbury".
• She is married to Hollywood star Will Ferrell, with whom she has three sons.
• Will Ferrell is an actor, comedian and producer, best known for his work on "Saturday Night Live", "Old School", "Elf", and the "Anchorman" series.
• He is a member of the Hollywood Frat Pack, and has received multiple Emmy and Golden Globe award nominations.
• He has recently co-written, produced and starred in "Eurovision Song Contest: The Story Of Fire Saga" and will appear in the upcoming Apple TV+ series "The Shrink Next Door" and the comedy film "The 100 Year-Old Man Who Climbed Out The Window And Disappeared".
Who is Viveca Paulin?
Viveca Birgitta Paulin, also known as Viveca Ferrell, was born on 24 April 1969 under the zodiac sign of Taurus, in Askim, Göteborg och Bohus län, Sweden. She is a 52-year-old art auctioneer, actress and producer, known for her work on "Money Talks" and "A Night At The Roxbury". Nonetheless, she is probably best recognized for being the wife of Hollywood star Will Ferrell.
How rich is she, as of now? Viveca Paulin Net Worth
As of mid-2021, Viveca Paulin's net worth is estimated at close to $5 million, acquired through her successful careers as an art auctioneer, actress and producer. Moreover, it is assumed that she enjoys the wealth of her famous husband Will Ferrell, whose wealth is reputedly over $160 million.
Early Life, Parents, Nationality, Ethnicity, Religion, Educational Background
Viveca Paulin spent her early years in her hometown of Askim, where she was raised by her parents; however, their names and professions haven't been revealed. It's also unknown whether she has siblings or not. She holds both Swedish and American nationalities and belongs to White Caucasian ethnic group. Regarding her education, Viveca attended Pomona College in Claremont, California, from which she graduated with a degree in Art History in 1991.
Professional Career as an Art Auctioneer
Following her graduation, Viveca Paulin started pursuing her professional career as an art auctioneer, and landed a job at Butterfield & Butterfield, a functioning auction house. She worked there for some time, and then at another auction house called Bonhams. In 2012, she joined the Board of Trustees of the Los Angeles County Museum of Art, while in the following year, she founded its Contemporary Friends. She currently works at the Los Angeles Modern Auctions.
Career on Film and TV
Viveca Paulin is also known as an actress and producer. She made her debut feature film appearance as an auctioneer in the 1997 action comedy film "Money Talks", alongside Chris Tucker and Charlie Sheen. In the next year, she made a guest appearance as an auctioneer in the episode "Bad Seed" of the CBS action-adventure comedy series "Martial Law", and featured as a Porsche girl in the comedy film "A Night At The Roxbury", next to her husband Will Ferrell. In 2006, she produced the coming-of-age comedy-drama film "Nail Polish", directed by Jane Ainbinder. Her next role came in 2015, when she landed the guest part of Annika Bjornberg in the episode "Sk8" of the TV Land comedy-drama series "Younger", which was followed by her voice-over of an auctioneer in the Disney computer-animated comedy film "Ralph Breaks The Internet" in 2018.
The film was a huge commercial success since it grossed nearly $530 million worldwide on a $175 million budget; it was also nominated for an Academy Award for Best Animated Feature.
Appearance and Vital Statistics
Viveca Paulin has long blonde-dyed hair and blue eyes. She stands at a height of 5ft 9ins (1.75m), while her weight is around 141lbs (64kgs); her vital statistics, bra and dress size isn't available. Her shoe size is 9.5 (US).
Personal Life
Viveca Paulin met her future husband Will Ferrell at an acting class back in 1995. After dating for some years, the couple eventually exchanged their wedding vows at a ceremony held on 12 August 2000. They are the parents of three sons – she gave birth to their son Magnus on 7 March 2004, their second son Mattias was born on 30 December 2006, while the couple welcomed their third son Alex on 23 January 2010. They now divide their time between New York City and Orange County, California.
Who is her husband? Will Ferrell Short Wiki/Bio
John William 'Will' Ferrell was born on 16 July 1967 under the zodiac sign of Cancer, in Irvine, California USA. He is the son of Roy Lee Ferrell Jr., who played keyboard and saxophone for The Righteous Brothers, and Betty Kay, who worked as a teacher; he has a younger brother named Patrick Ferrell. Will went to Culverdale Elementary and then attended Rancho San Joaquin Middle School and University High School, where he was a kicker for its football team. He also played soccer, and was a captain of the basketball team. He developed his love for acting at this time, and started performing comedy. Upon matriculation, Will enrolled into the University of Southern California, from which he graduated with a BA degree in Sports Information in 1990.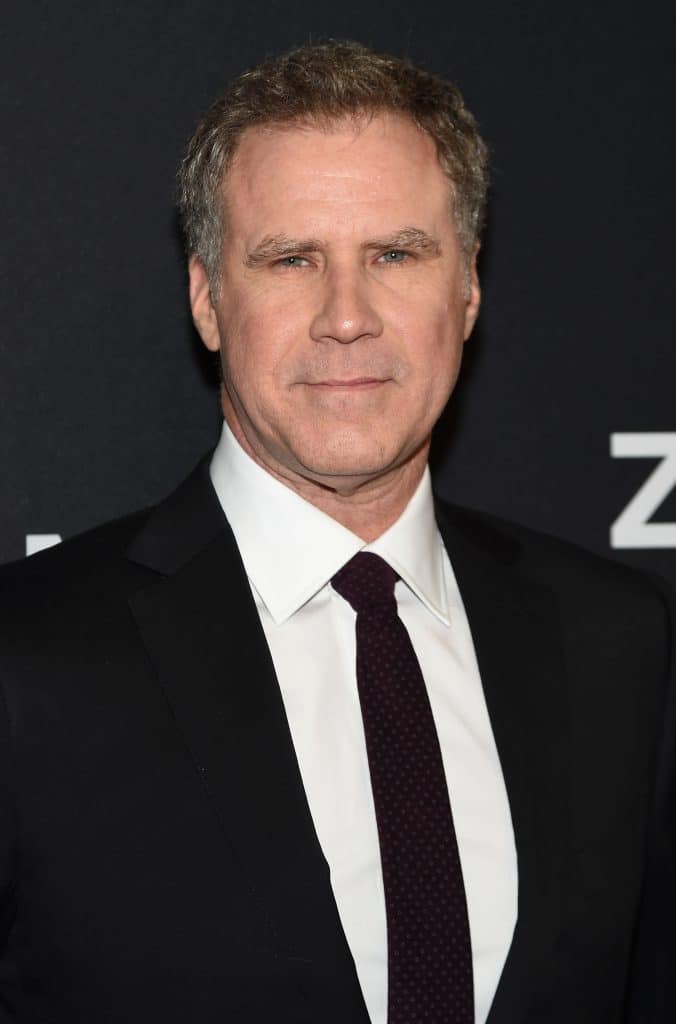 Career Beginnings and "Saturday Night Live"
Following his graduation, Will Ferrell started working on his acting skills, and joined the Los Angeles-based comedy group The Groundlings in 1991, while his career took off when he became a regular cast member of the NBC comedy sketch show "Saturday Night Live" ("SNL"), in which he performed for seven years from 1995 to 2002. He gained enormous popularity during his tenure, due to his hilarious impersonations of such personalities as George W. Bush, Alex Trebek, Janet Reno and Robert Goulet, among others. He even earned a Primetime Emmy Award nomination for Outstanding Individual Performance in a Variety or Music Program for his work on "SNL". Concurrently, he appeared in several film titles, such as "Austin Powers: International Man Of Mystery", "A Night At The Roxbury", "Superstar", and "Zoolander".
Rise to Stardom
Following his departure from "SNL", Will Ferrell's first starring role was in Todd Phillips' 2003 comedy film "Old School", alongside Luke Wilson and Vince Vaughn, which was a huge box office success; he was praised for his portrayal of Frank 'The Tank' Richard and nominated for an MTV Movie Award for Best Comedic Performance. Later that year, he landed the leading role of Buddy the Elf in the Christmas comedy film "Elf", which was both a critical and commercial success, since it grossed over $223 million worldwide against the budget of $33 million – it's considered one of his best performances, and earned him another MTV Movie Awards nomination. All of these appearances earned him a place among Hollywood's Frat Pack, a group of leading comedy actors that includes Steve Carell, Ben Stiller, Vince Vaughn, Jack Black, and brothers Luke and Owen Wilson.
Thereafter, Will Ferrell co-wrote and starred as Ron Burgundy in the "Anchorman" series, which consists of three satirical comedy films, "Anchorman: The Legend Of Ron Burgundy" (2004), "Wake Up, Ron Burgundy: The Lost Movie" (2004), and "Anchorman 2: The Legend Continues" (2013). In 2005, he played Jack Wyatt in the romantic comedy film "Bewitched", opposite Nicole Kidman, which was followed by his portrayals of Franz Liebkind in the 2005 musical comedy film "The Producers" and Harold Crick in the 2006 fantasy comedy-drama film "Stranger Than Fiction", both of which earned him Golden Globe Award nominations. He then co-wrote, produced, and portrayed the title role in Adam McKay's sports comedy film "Talladega Nights: The Ballad Of Ricky Bobby" (2006), which became a box office success, and landed his next major appearances in such commercially successful comedy films as "Blades Of Glory" (2007) playing Chazz Michael Michaels, and "Step Brothers" (2008) featuring as Brennan Huff.
In 2007, he also co-launched the streaming video website Funny or Die, along with Adam McKay.
Continued Success
In 2009, Will Ferrell received two Primetime Emmy Award nominations when he wrote and starred in the title role in the comedic Broadway play "You're Welcome America. A Final Night With George W Bush", which was broadcast live on HBO. In the next year, he produced and played Detective Allen Gamble in the buddy cop action comedy film "The Other Guys", which received positive reviews from critics, and did the voice-over of the title character in the superhero comedy animated film "Megamind".
In 2012, he produced and shared the screen with Zach Galifianakis in the political satire comedy film "The Campaign", playing Cam Brody. Three years later, he produced and featured as James King in the comedy "Get Hard", alongside Kevin Hart and Craig T. Nelson, and produced and portrayed Brad Whitaker in the comedy "Daddy's Home", which he would later reprise in its 2017 sequel, "Daddy's Home 2".
In 2018, he took the role of Sherlock Holmes in the mystery-comedy "Holmes & Watson", written and directed by Etan Cohen. He then won a Primetime Emmy Award for Outstanding Comedy Series for his work on the HBO satirical comedy-drama "Succession" (2018-2019) and two Primetime Emmy Awards for Outstanding Variety Special (Live) for his work on the ABC specials "Live In Front Of A Studio Audience" in 2019 and 2020.
Most recently, he co-wrote, produced, and played Lars Erickssong in the musical comedy "Eurovision Song Contest: The Story Of Fire Saga", which was released on Netflix. Regarding his upcoming projects, he will take the main role of Martin 'Marty' Markowitz in the Apple TV+ dark comedy series "The Shrink Next Door". It's also been announced that he will play Allan in the comedy "The 100 Year-Old Man Who Climbed Out The Window And Disappeared", based on Jonas Jonasson's novel of the same title. He's also set to produce such film and TV titles as "The Prince Of Fashion", "Crook County", "Am I OK?", and "The Woman In The House", to name a few.