• Ice Road Truckers was a reality TV show on Discovery Channel that followed truck drivers who delivered heavy freight across the Arctic territories of Alaska and Canada.
• The show aired from 2007 to 2017 and inspired a spin-off called Ice Road Truckers: Deadliest Roads.
• Lisa Kelly was one of the few women featured in the show and gained popularity among viewers and colleagues for her impressive performances on the ice.
• Lisa became a brand ambassador for Chevron Products Co and landed several other endorsement deals.
• Despite facing many difficulties and obstacles throughout her life, Lisa's resolve and determination carried her to impressive heights.
'Ice Road Truckers' was an American reality television series that documented several truck drivers' occupational difficulties, daring to deliver heavy freight across the seasonal routes of the frozen Arctic territories of Alaska and Canada. The show premiered on Discovery Channel in June 2007, and greatly due to its popular reception, the show continued its success for ten years, airing its eleventh and final season in 2017.
'Ice Road Truckers' impressive success and popularity also inspired the creation of a spin-off series, namely 'Ice Road Truckers: Deadliest Roads', which follows more or less the same idea, but focuses on roads around the globe. During the ten-year course of 'Ice Road Truckers', the show introduced the audience to numerous men and women who undertake this dangerous and potentially deadly job, often referring to them as the Heroes of the Ice.
Among the stars of 'Ice Road Truckers, Lisa Kelly is among the few women featured in the series, and earned great respect from colleagues and viewers alike, and gained a massive following of supporters among the audience. Easily recognised as one of the ultimate fan favourites, Lisa's impressive performances on the ice ensured that she would gain a place among the elite cast of 'Deadliest Roads'.
Lisa gained further exposure as the only competent female driver in the spin-off series, earning her even more recognition among viewers and colleagues. As such, Lisa became one of the few stars to excel, due to her newfound fame as a reality television personality. She landed numerous offers for endorsement deals with companies such as Chevron Products Co, which she represents as the brand ambassador for their Delo product line.
However, Lisa's successful career and illustrious life would not seem all sunshine and roses, as her many fans might think.
The 41-year-old reality star faced countless difficulties in getting to where she is now, and aside from that, she's experienced many ups and downs throughout her life. This does not only include the sad loss of her trucking partner Darrel Ward, but numerous other life-threatening situations and obstacles she had to overcome.
Taking a look back at the adventures Lisa survived and the difficulties she conquered, her resolve and determination, which,undoubtedly carried her to impressive heights, becomes all the clearer.
A Humble Start
Born on 8 December 1980 in Grand Rapids, Michigan, Lisa Kelly moved to Sterling, Alaska, at the age of six. Raised on a small farm in the cold Alaskan landscape, Lisa became used to the Arctic North's frigid weather from a young age, displaying an increased interest in wild and adventurous activities traditionally associated with boys.
She may not always look the part, but from childhood, Lisa grew up to become a hoyden.
While attending high school, Kelly excelled in motocross, especially in the freestyle division of dirt bike competitions. At a later point in her life, she even became the Alaskan state champion for her division.
Considering that freestyle motocross focuses on elaborate stunts, Kelly could easily be viewed as tough as nails, making it no surprise that she would eventually succeed at an occupation generally associated with men. After matriculating from high school, Lisa returned to Grand Rapids, Michigan, where she attended college.
However, after her first semester at Cornerstone University, Kelly decided she wanted to pursue something far more exciting in life, eventually dropping out to return to Alaska.
Unfortunately, things back in Sterling were not all that easy. In the beginning she struggled to get by, accepting odd jobs to make ends meet. She worked for a pizza restaurant, a gas station, and also tried her hand at driving a school bus.
She then tried for her commercial driver's license, thinking that driving trucks across the ice is exactly the kind of occupation that would satisfy her lust for adventure. After making a name for herself among the other drivers, Lisa gained the attention of Original Productions, and as such landed a place among the cast of 'Ice Road Truckers'.
She joined the show during the third season in 2009, quickly becoming one of the fan favourites and winning over the audience. Kelly had already married Traves Kelly, an Alaskan native and local dirt biker, who apparently had no objection to her adventurous ambition. They met while Lisa browsed for a dirt bike of her own, and after dating for four years, they tied the knot a year before she became a reality star.
Although she may have had humble beginnings, Lisa used her opportunities to become a recognized star to the best of her abilities. Thanks to her newfound fame, Lisa became a brand ambassador for Chevron Products Co, and also landed several other endorsement deals.
Some Highlights From 'Ice Road Truckers'
The dangers of ice trucking are very real, and although the show hardly shows any serious incidents, one can believe that Lisa's journey on 'Ice Road Truckers' was never easy. Even more, as one of the only women in a predominantly male occupation, Lisa had to work hard to gain recognition and the respect of both her colleagues and the viewers.
She survived several close calls and many dangerous incidents, at times even proving her worth by playing the good Samaritan. Of course, dedicated and observant viewers would be able to recall all of Lisa's hair-raising experiences, but a few of them certainly stand out.
Another beach shot… pic.twitter.com/QQDktPwF

— Lisa Kelly (@LisaKellyIRT1) June 8, 2012
It might not be every up-and-down moment of her career on the show, but here follow a few honorary mentions.
A Rushed Debut
One of the most memorable moments of Lisa's time on 'Ice Road Truckers' would of course be her dramatic debut. In her first tasks, and, to earn her place among the cast, she had to haul a heavy load of construction equipment to Deadhorse.
To make matters worse for the newbie, she needed to deliver her drop within a day, with the final stretch of her journey taking her across the frozen waters of the Arctic Ocean. As nerve-racking as it was for the audience, the journey seemed stressful for Lisa as well, but she made it in time.
Not only did she establish herself as a worthy trucker, but she also made sure that the audience took notice of her.
Dare for More
During a later episode of the third season, Lisa once again proved her worth and her daredevil spirit by accepting an exceptionally hard challenge.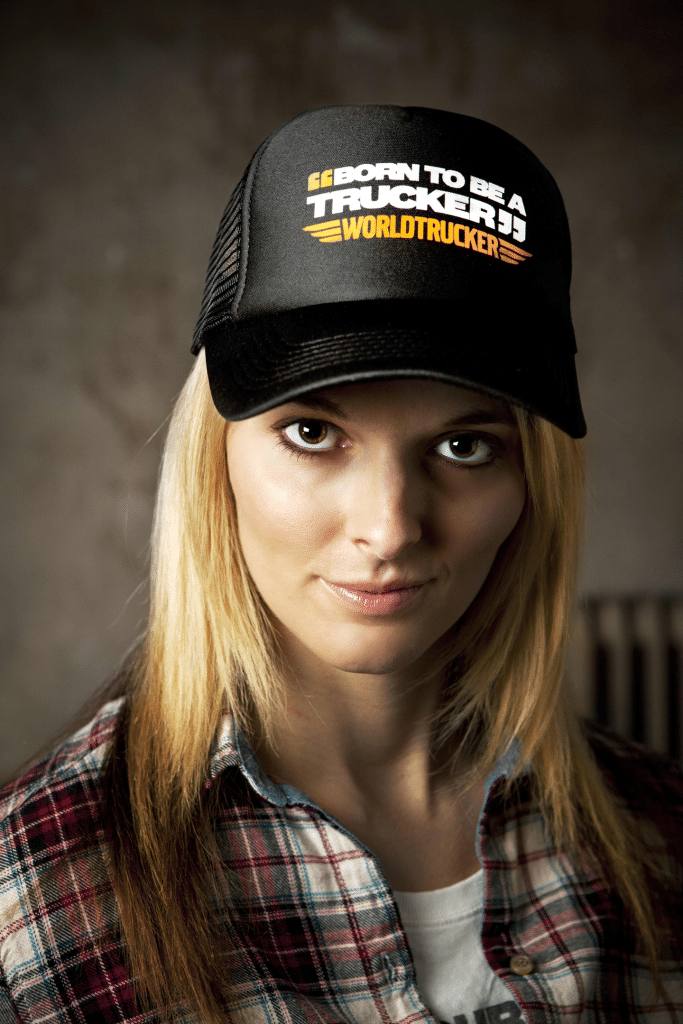 The time-consuming job involved delivering an extra-large freight of 80-foot pipes to an isolated oil rig.
The delivery would require extreme care to navigate the ice with such a heavy load. To make things even harder, maintaining control of the larger trailer required elite experience and precise navigation.
Even more, the designated trail posed many twists and turns, which meant that even a short lapse of concentration could end in disaster. Unsurprisingly, Lisa proved her own by reaching her destination in time and without too many difficulties. While many drivers could have failed, Lisa showed the men that they should never underestimate their female counterparts.
Her First Close Call
Later during season three, Lisa had her first close call that could very nearly have ended in disaster. While hauling a load through Atigun Pass, Lisa pulled into a narrow gap to allow two trucks to pass her.
While her action was the cautious thing to do, ensuring everyone's safety, it unfortunately left her in a predicament. She narrowly missed the edge of the road, but judging by how closely the other trucks skidded by, it was the right choice.
What made matters even worse, her dead stop caused some difficulty in regaining momentum, making the climb of the steep hills to her destination a time-consuming effort. Despite the close call, Lisa made it to Carlisle Yard in time, and without any damages.
A Good Samaritan
In another episode of the third season, Lisa helped out a stranded airline passenger, but in doing so added unnecessary weight to her cargo. Although the kind thing to do, for some ice truckers it might seem reckless.
Adding weight to one's cargo could cause unforeseen difficulties in thick snow or on the ice, especially in places where the ice might have thinned.
Then, adding to her already dangerous situation, Lisa experienced trouble with her radio, losing periodic contact with her support team.
Communication on the road is a vital need for truckers, especially when disaster strikes. Even more, a new difficulty presented itself when alarming fumes entered her cabin, but despite the nauseating experience and the stacking conditions against her, Lisa completed her journey.
While some might only consider her lucky, this experience proved her resolve in even the most difficult of circumstances, not to mention how kind she is at heart.
Raising The Drama
During season four, Lisa experienced the most dramatic event of her career yet to present itself, and perhaps one of the most dramatic incidents of the entire season. While driving on a snow-covered road, Lisa made a sudden swerve to avoid an oncoming plough truck, which caused her vehicle to slide into a ditch.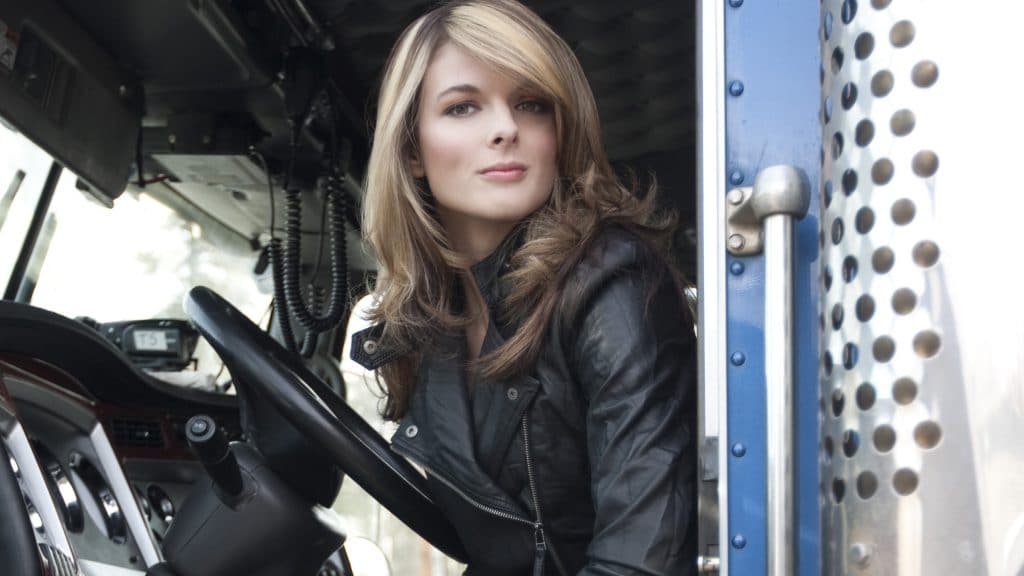 Luckily, both Lisa and her truck came off unharmed, but the tense moment of the situation scared even her. Since it was mostly an unforeseen accident, the incident did not go on Lisa's trucking record, but it did prove how unexpectedly dangerous ice trucking can be.
Taking The Lead
During the premiere of the fifth season, which turned out to be an extra-long episode, Lisa took on the task of leading a convoy of heavy hauls. Throughout the episode, Lisa proved her leadership skills as she navigated the convoy on an extremely difficult route, leading them without too many dramatic incidents.
Among the convoy, Lisa had the opportunity to lead one of the veteran truckers featured in the show, Carey Hall, whom she assisted skillfully throughout their journey. On one occasion, Lisa needed to guide Carey up an extra difficult slope. The experience certainly won her the respect of veteran truckers and fans alike.
Technical Difficulties
The one thing no trucker could ever predict is technical and mechanical failure, no matter the constatnt maintenance and how many precautionary measures they take. One such incident occurred when Lisa transported 100-foot piping to Prudhoe.
During her trip, the extra-long dolly used to transport the exceptionally large load suffered some technical problems. Whenever Lisa needed to make a turn, no matter how slight, the dolly would swing dangerously.
It seemed that the problem's cause came from a misalignment in the dolly's fixtures, but even a competent trucker like Lisa could not overcome such a hazardous problem, forcing her to seek aid at the nearest stop. She pulled over at a Coldfoot truck yard, where she received aid from the local technicians who provided a temporary fix.
Unfortunately, both the unscheduled stop and her cautious driving cost her time.
Even though she did not deliver on time, Lisa made it to her destination safely and sound, which many unlucky truckers often can't accomplish.
Setting New Records
Later, during season five, Lisa once again proved her resolve and daredevil tenacity by undertaking a record-setting haul. During this journey, Lisa carried a sixteen-foot wide steel structure from Fairbanks to Prudhoe, the widest load of her career.
With the aid of pilot cars and a fellow trucker, namely Tony Molesky, Lisa took the lead during the journey's final stages. After navigating complicated turns and tricky roads, the convoy made it safely to their destination.
A Tense Moment
The tensest moment of Lisa's career on 'Ice Road Truckers' also happened to be the scariest incident of the series. While hauling the heaviest load featured in the season, a rock truck, Lisa drove her truck over a frozen lake.
With the scariest sound any ice trucker could imagine, the ice creaking and shifting beneath the heavy load, Lisa drove over the Utik Lake. To add to the suspense, the load required a quick delivery, and in an attempt to play for time, Lisa had to drive throughout the night to make it on time.
As if the shifting ice was not enough of a scare, the lack of visibility driving in the pitch black of the night certainly made things even scarier. Inevitably, Lisa made the delivery on time, and nothing bad occurred during the journey.
A Tragic Fate
In 2010 Lisa experienced the loss of her trucking partner, Darrel Ward. Darrel had been flying to a location where he would have filmed the pilot episode of the series that focused on airplane accidents and the recovery efforts, but tragically passed away after his aircraft crashed near Rock Creek, Montana.
Lisa spent a lot of time with Ward on the show, and the two became very close friends. As a result of the loss she experienced, Lisa took time away from the show, missing the entire sixth season. Of all the events in her career, her trucking partner's death might be considered the lowest point.
Lisa recovered from the loss, returning to the show for the filming of the seventh season, but undoubtedly the loss of a good friend had an impact on the adventurous trucker. Darrel's memory lives on in those he left behind, and of all the cast members, Lisa is bound to miss him the most.
Sadly, as things seem to be, without the return of a twelfth season, Lisa's fans and viewers of 'Ice Road Truckers' will not see her in action again. Fortunately, one can always tune in to any reruns, re-living all the hair-raising moments of Lisa's career.